Average Ratings
---
47 out of 53 people recommended this car.
---
reliable
by practical driver from northeast, pa | December 11, 2014
i had been researching and comparing the insight, prius and vw tdi wagon. i chose the insight for several reasons: price, interior design, hatch back. the biggest issue i have being a 5'10" woman is the uncomfortable driver's seat. it is painful and the only reason i am getting rid of the car. i have gotten up to 59 mpg hwy mileage consistently. mpg around town comes in around 43-48 in the summer and about 38mpg in the winter months. i have hauled a dining room table, a chaise lounge chair, two bales of straw, an entire garden box of plants in buckets, various loads of lumber and much more :) the car is incredibly reliable. i keep the oil changed and the tires filled and it keeps going and going. we had a 2003 honda civic hybrid that we got rid of at 249k, and it still had a lot of life left in it, just wanted something newer with a hatch. i am really going to miss it when it's gone.
Purchased a new car
Uses car for Work
Does recommend this car
---
Good for MPG, not long drives
by krazyrabbit from Richmond, VA | August 27, 2014
Bought a used 2010 Honda Insight EX last year when I changed jobs that led to a longer drive. Most of my 70 miles per day is highway and the Insight averages 46 mpg. City stop and go driving actually brings up the mpg. I'm an average sized woman, 5'5" tall. I am not fond of the ergonomics of the Insight - I sit too low even with the seat height up all the way. The seat is uncomfortable, the armrest is too far away, my legs are in an bunched up position. My friend is 5'10" and the passenger seat doesn't go back far enough for her legs. The car handles well if there is no wind or snow, horrible if it's windy. Blows all over the road. Has decent pick up though. I don't take it on long trips or drive it in snow. I'd recommend an Insight for someone who prefers an affordable reliable import with good gas mileage over comfort.
Purchased a new car
Uses car for Commuting
Does not recommend this car
---
Worst Car I've ever owned
by Blue Berry from North West, WI | July 21, 2014
I bought this car used with 110K miles. I drive 62 miles each way so with other driving we put 40,000 miles a year on the car. Very uncomfortable with no lower back support. Head rest bends forward and constantly bumps you in the back of the head. Car is very light and blows all over the road. In winter with factory spec tires the car has completely lost grip on even light snow covered road (I'd rather drive a 70 Buick with bald tires). You don't drive an Insight you wrestle with it the whole time you are driving. After an hour I unfold from the car worn out and ready for a drink. Since the car hunts all over the road the cops will think you're drunk as it wanders down the road anyway. I've had the car aligned 3 times in hopes of fixing it; that's just the way it is. No idea how anyone claims to get 50mpg with this car. I get 40 with the stearing slightly toe in, 42 with it at Honda spec. Car drives better with slight toe in. I drive 70 on expressway all but 4 miles of my commute. Might get better at 60, but not 50 mpg. Display is off by about 3-4 mpg vs. actual fillups. I've owned big 70's sedans, old VW beatles, even a Chevy Chevette. This is the worst car I've ever owned.
Purchased a new car
Uses car for Commuting
Does not recommend this car
---
bought from klein handa
by uriy from washinghton | July 20, 2014
drives well, feels good, performs even better with its hybrid drive system, i was optimistic about it, turns out handa will always be a handa, great gas millage, good engine. overall a nice car.
Purchased a new car
Uses car for Work
Does recommend this car
---
Gas Mileage Above & Beyond
by Dimitrios from Grayslake, IL | December 27, 2013
I purchased a used 2010 Honda Insight after my 2005 Mercury Sable transmission went out while driving I drive 50 miles to work one way, and was on a tight budget to begin with. My Sable was getting 21 mpg and spending $360 a month on gas alone. I was looking for a car to double my gas mileage so I can cut down my gas expenses by $180 a month to compensate for the extra car payment. Bought this car with 42,000 miles, and the fuel economy is well above the 43mpg that the car says it gets. I easily get over 50 mpg on the highway and have been averaging around 55-58mpg on the highway. Love it. The digital display lets you know at the moment how many mpg you are getting as you are driving. The Insurance Institute for Highway Safety also rated this car a top pick for its safety. Extremely affordable , and enough space to fit a baby seat for my 16 month old, along with two other children, if needed The hatchback portion of the car is enough space to fit a stroller, as well as having additional space left over for other stuff necessary. Acceleration coming from a complete stop is is slow but steady and a full feeling. Once above 15 mph the car picks up a nice speed and you get excellent fuel economy. Once above 20mph acceleration is consistent, and picks up well. Once at a steady speed your gas mileage is easily above 50mpg and the car runs smooth. The speedometer has a green light background when you are using electricity and fuel, driving fuel efficient. It turns a blue background when you are using fuel and not driving. Really cool. I bought a car that was three years old and I feel like I have the latest technology with all the displays that car to let you know if you are using gas or electricity. The only complaint I have would be that the visors on the car are so small they never block out the sun, and there are no mirrors on the visors either. Aside from that, no complaints. Love this car and would recommend it
Purchased a new car
Uses car for Commuting
Does recommend this car
---
Cheap Hybrid
by Chris from | December 21, 2013
It is true, this car gets mileage in the 40-50 mpg range, is less expensive than the Prius, has an attractive exterior, and an efficient hatch design that provides more cargo space than a sedan. That is it. The ride quality of this car leaves a lot to be desired. The IMA charging system is unpredictable, causing the pickup at intersections to either be very rapid or very slow depending on the charging state of the battery. The CVT transmission is the worst I've experienced in a car. It is quite jarring at lower speeds, especially when starting from a dead stop, and causes the engine to drone when accelerating onto the freeway or going up hills. The stereo has a weak, tinny sound that will cause a headache after long hours of listening. Suspension is almost nonexistent - it seems that every bump is felt in the road. Lastly, there is no center armrest between the two front seats, just a parking brake, making the ride unsuitable for long trips. I originally liked this car because of its high MPG, low cost and cool design, and the fact that is was not a Toyota. Unfortunately, purchasing this car was a very bad decision. After driving 20k, both the transmission and the MPG seem to be getting worse. Looking back, I really wish I had waited another year and purchased the Prius C.
Purchased a new car
Uses car for Commuting
Does not recommend this car
---
This is a great car!
by Tomaso from Fort Lauderdale | May 27, 2013
I test drove this car in the picture advertised by Florida Fine Cars in Miami (May, 2013). It's in great condition and has leather interior! That had to be special ordered and means there was no wear and tear on the seats. I would have bought it, but I had seen one with black interior and fewer miles for $1000 more, so I went for the black cloth interior. I had been comparing the Prius to the Insight for a few weeks, test driving and analyzing both, and I opted for the Insight for several reasons. First, I like the exterior styling of the Honda: it's sportier and not so bugeyed looking. (Talking about Prius 2007-2009. Starting in 2010 Toyota toned down the front headlights and they look better (imho) but they took away the storage space in the doors. I wonder whose idea that was. Now there's only room for a drink in the doors. The 2010 and after also has an open sided storage place between the driver's footwell and the passenger's.In that space the 2007-2009 Priuses had open space. The new design would be better if there were a little sliding door or some way to hide the items you put on the shelf. As it is, it's open and people could see through the windows what you have there. The dashboard and controls is another reason I went with the Insight. The Prius's dashboard was simpler without many lights. Most controls were done on the touch screen. The Insight has a super cool dash, with blue and green lights, more familiar radio and a/c dials and buttons rather than the touch screen. I liked the Prius's armrest better, nice and long, with quite a sizable console for storage. The Honda's armrest is dinky, with a little bit of storage. The Toyota had more places to stash things: 2 glove compartments, a CD compartment, a sunglasses holder from the ceiling, and in the back under the cargo area were nice divided storage bins. The Prius has more room in the back seat for bigger passengers than the Insight, and with the seats folded down, I could put a men's bicycle in the hatchback. The Insight's space is a little smaller, but it does have door storage, space under the cargo floor with divided areas. I could probably get a bicycle in the Honda's back with the seats down. I also tried to lie down in the back, I had to lie diagonally (I'm 6 feet.) So the Toyota might be a better family car, with a little more space that you could easily turn into a campmobile (with a screen room around it.) They're both great cars, but I got the Insight for it's style and dashboard controls mainly. Suggestions for improvement: PRIUS: put the door storage back, make one glove compartment lockable, don't use light cloth on the armrests, come up with a way to close the middle front console out of sight through the windows. INSIGHT: Make the rear slope a bit more generous to the head room for back seat passengers. More storage solutions for the front console and dash. Make one in Ultramarine blue! Get rid of the tacky beige cloth. It's called "grey" in the ads, but it's beige. The Prius had nice medium and dark grey velour-like cloth interior, but the beige (bisque) was so light you'd have to be really careful to keep it clean. The Prius has leather, too, and the Honda should offer that option as well.
Purchased a new car
Uses car for Commuting
Does recommend this car
---
I luv this car
by MamaG from St Louis, MO | June 16, 2012
I was getting 12 to 15 MPG when the price of gas jumped, turned in that car on a new 2010 Insight. Best move I ever made. I've gotten 55 MPG on the highway and right around 36 to 38 in the city. No complaints, it's perfect. Would buy another one in a heart beat.
Purchased a new car
Uses car for Commuting
Does recommend this car
---
Great gas milliage.
by Gas saver. from Bay City, MI | June 15, 2012
Great gas milliage. Great paint color. The windows are tinted at the right shade. The radio sounds great, mps plugs into front of system.
Purchased a new car
Uses car for Commuting
Does recommend this car
---
2010 Honda Insight
by NHinsight from NH | June 4, 2012
Great gas mileage: 41-45 mpg. Comfortable. Good commuting car. Nice dashboard layout. Some negatives: small storage up front, all doors don't unlock when you put it in park, back seats are not for anyone over 5'.
Purchased a new car
Uses car for Just getting around
Does recommend this car
---
People Who Viewed this Car Also Viewed
Select up to three models to compare with the 2010 Honda Insight.
2017 Chevrolet Malibu Hybrid
Starting MSRP
$27,875–$27,875
Compare
2017 Volkswagen Jetta
Starting MSRP
$17,895–$27,895
Compare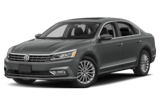 2017 Volkswagen Passat
Starting MSRP
$22,440–$33,995
Compare
2016 Toyota Land Cruiser
Starting MSRP
$83,825–$83,825
Compare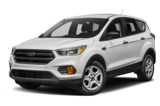 2017 Ford Escape
Starting MSRP
$23,600–$30,850
Compare
2012 Nissan Murano
Asking Price Range
$13,494–$25,462
Compare
2008 Honda CR-V
Asking Price Range
$7,493–$15,733
Compare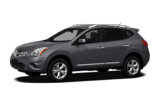 2011 Nissan Rogue
Asking Price Range
$8,361–$16,733
Compare
Featured Services for this Honda Insight