Average Ratings
---
20 out of 23 people recommended this car.
---
Unfairly undervalued hybrid
by Maxz from Fairfax, VA | February 10, 2015
As a result of driving Insight, I became a safety driver. Ecological driving is safe driving. Insight teaches you. I consistently get over 40+mpg city, and sometimes reach 60+mpg. Many Insight owners report better MPGs than advertised. To keep the car in a good condition, never coast in neutral as CVT transmission would get damaged over time. You can drive aggressively if you want. Insight definitely has the ability to accelerate fast. Most Insight owners just choose not to, because fuel efficiency is the reason they choose hybrid. The driver's seat is comfortable. Interior is nice and roomy to my surprise. My Insight's trim is EX w/ Navi but this navigation is not useful. I connect my iPhone with bluetooth instead for navigation - works great. True, rear view isn't great but I got used to it quickly. Not an issue. I like the design; better than Prius. Many people don't know Prius adopted the design. Prius forces you into eco-driving; you don't have a choice. With Insight, you have choices. That makes Insight more fun to drive than Prius, I guess.
Purchased a new car
Uses car for Commuting
Does recommend this car
---
Insight nice
by turbostar from Richmond, VA | August 27, 2014
i recently purchased a 2011 Honda Insight, with 32k miles. it was the dream car i was looking for. a couple things i have not seen mentioned is when you have the "econ" button on, which allows for the electric motor parts to kick in, it shuts off the air-conditioner and the fan just pushes warm engine air. If it starts getting too hot inside i just shut off the econ and let the car roll a little to get the engine back on and cold air flowing again. other than that i have really no complaints. the rear window split isn't really atop bad of a blind spot for me, in fact it helps block annoying headlights if anything! the display panel is nice, lots of info to scroll through though the "check tire pressure" light seems to be a little too sensitive and I've gotten out to check for flats or low low pressure, when the pressure turned out to be just fine. very smooth ride, a lot cheaper than the Prius. LOVE MY INSIGHT!!! :)
Purchased a new car
Uses car for Commuting
Does recommend this car
---
Honda is a Great Ride for a Hyrid..
by Candace Faith from Atlanta,GA | June 2, 2014
Just purchased this car from Atlanta Used Cars of Lilburn GA. They have a very good Salespersons that really do go the extra mile to insure you have a positive experience is purchasing a car. Tamara Howell insisted that I "checkout" the Honda Insight Hybrid. I'm so glad that she did. The is car drives so smooth and gets around town w/o any problems. Plus the fact it only took $32.00 to fill up. What more can you ask for. e The Sales/Finance Manager Sean was also instrumental in make my experience at Atlanta Used Cars a pleasant experience,
Purchased a new car
Uses car for Commuting
Does recommend this car
---
Reliable
by Brad from Eaton Rapids, MI | May 7, 2014
I bought this 2011 Honda Insight about 2 months ago. I absolutely love it. I bought it for the gas mileage. I live 25 miles from work and am planning to take a trip to Colorado and Arizona from Michigan. I read a lot of reviews and people seemed to get more MPGs than what the sticker said. They were correct. Yes, I have tweaked how I drive. I used to take 35 minutes to get to work. Now I take a different route that takes me 45 minutes. Doesn't bother me. I'm in no hurry. I know if I drove my original route, I would get 47.5 mpgs. With the route I take now, I can get 52 mpgs. I think it is a comfortable ride. The only thing that is hard to get used to is looking in the mirror for traffic behind me and the hatchback has two divided windows with metal in between. So far that is the only thing I don't like. If you are looking for a car with great mpgs, I recommend this vehicle.
Purchased a new car
Uses car for Work
Does recommend this car
---
Better than advertised
by JB from St. Paul, MN | February 21, 2013
I just went over 30,000 on my 2011 Insight. First off, I was expecting 40 - 43 MPG as was rated. Now I'd be upset if I averaged 43 MPG. I commute 60 miles per day in normal rush hour traffic. Currently, with the cold weather -10 F to 30 F, I average about 48 MPG. But this car likes the warm weather. During the summer, I average the better than 57 MPG, with a best of 65.4. I recently drove from the upper Midwest to SC and back for vacation. We averaged 50 MPG on the button, driving normal interstate highway speeds. The Insight has good handling characteristics, although cornering at high speed can be a challenge with the narrow tires (175 65 R 15). I got much better handling with a set of performance tires, but lost about 2 - 3 MPG. The interior is OK, fine for a commuting car. Nothing special. The seats are OK. I tend so slide forward for some reason while driving. I tried a number of adjustments, but it still happens. This forces me to adjust in the seat while driving. With the budget I had when I bought the Insight, based on prices, I could either buy a used Prius or a new Insight. I found the Insight fit me and my driving style better than the Prius. I also have had a good experience with Honda in the past. All in all, ths is one of the best commuter cars I've owned. It's by far has the best MPG. It's also extremely reliable runner.
Purchased a new car
Uses car for Commuting
Does recommend this car
---
Love this car
by Carrie loves Hybrids from Hernando, Florida | December 30, 2012
This is not an easy car to find in a preo-owned, late model, with low mileage. It took me a while to find one and I purchased a 2010 with 31k miles in September of this year. Five weeks later, I was rear-ended at a stop light by a young lady who wasn't paying attention. Not only was the back of my car crunched, but i was shoved into several other vehicles and the front was crunched as well. My precious car was totaled! I wasn't hurt at all! I really believe that this car protected me. I had to find another and I had only a few weeks to do so. I was fortunate to locate a 2011 with only 14k miles. I love this car. In trying to maximize my gas mileage I am paying much more attention to my acceleration and my driving technique in general. It has made me a better and more aware driver and I love to challenge myself to get the best mileage every time out. I am averaging close to 52 MPG. I love the way it handles and the acceleration is there when I need it. It isn't a fancy car, but everything on the dash is handy and easy to use, unlike the Prius. The only negatives are the headlights, which really are not bright enough nor do they extend a good enough distance. I had read about this in other reviews before I purchased the car, so I am not the only one. Also, the seat back is very uncomfortable. It has a built in lumbar support which curves outward into one's lower back so much, that one's mid, upper back and shoulder blades don't even touch the seat. IT IS NOT ADJUSTABLE! If I lean back fully, my back is unnaturally bent and I get a back ache. So I have to have a foam cushion behind my upper back and shoulder blades so I can sit comfortably. I hope Honda will change this someday. My previous car was a Civic and no problem whatsoever with the seat. But both Insights had the same problem. Those are my only two complaints so far, everything else is great!
Purchased a new car
Uses car for Just getting around
Does recommend this car
---
2011 Honda Insight
by Fly RCM from Toronto, Ontario | April 16, 2012
Tested the Prius many times over couple years. Compared the features to Insight, ended up making my decision to buy an Insight and took ownership in three days. Insight's trunk space is smaller than Prius, but not much, Prius has better mileage than Insight (according to the spec), but not much. Insight cost less than Prius , by A LOT. I have 60.000 Km in 1 year9 months. Overall mileage 52 mpg - way more than the Honda's spec, even achieve 65 mpg occasionally. As in both Prius and Insight, the rear view is terrible - you need to get use to it. If you pack your luggage nicely, you will be surprised how much you can put in the trunk. Insight shows you the car info when you press a lever. Prius present them all on the display (found it a little bit too crowded). Mileage drops when temperature drops in winter time.
Purchased a new car
Uses car for Commuting
Does recommend this car
---
Can't see back there
by Hybrider from Rutherfordton, NC | January 16, 2012
It's a great car if you don't have to back out of parking spaces. Any car parked beside you that is bigger than the Insight blocks you view, but the real problem is the brace on the hatch. It blocks your view so that if you can't see out the side window you are at the mercy of oncoming traffic. Fortunately I live in a forgiving area. I've only been blown at once. Usually people just stop and let me out. I guess they don't want the hassle of a fender bender.
Purchased a new car
Uses car for Just getting around
Does not recommend this car
---
Gasmiser
by motormike from Grand Ledge,Mi | November 26, 2011
Average 45MPG after 6mo. of ownership. About to face it's first Michigan winter. I'm a little concerned about the low clearance. May use my AWD Saturn Vue when the weather gets nasty. Overall I am very happy with the car.
Purchased a new car
Uses car for Work
Does recommend this car
---
Comfy, roomy, economical car
by Economy minded driver from Miami, FL | November 5, 2011
Great handling, great economy, very comfortable and a great price for the amount of car you get. Very tight turning circle.
Purchased a new car
Uses car for Commuting
Does recommend this car
---
People Who Viewed this Car Also Viewed
Select up to three models to compare with the 2011 Honda Insight.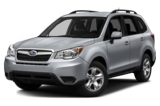 2014 Subaru Forester
Asking Price Range
$15,516–$27,472
Compare
2013 Toyota RAV4
Asking Price Range
$16,217–$24,881
Compare
2012 Nissan Rogue
Asking Price Range
$9,964–$18,916
Compare
2012 Honda CR-V
Asking Price Range
$13,824–$22,608
Compare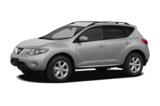 2009 Nissan Murano
Asking Price Range
$7,570–$17,002
Compare
2014 Volkswagen CC
Asking Price Range
$13,489–$28,033
Compare
2010 Toyota Corolla
Asking Price Range
$6,271–$12,967
Compare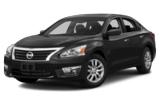 2014 Nissan Altima
Asking Price Range
$10,414–$19,434
Compare
Featured Services for this Honda Insight