Average Ratings
---
9 out of 10 people recommended this car.
---
Nice car.......but
by Common sense driver from Santa Rosa, CA | July 29, 2015
I purchased this car to explore the hybrid technology and take advantage of fuel economy etc. It is a good basic car. The feel of the bodywork is a little flimsy, but everything you would expect from an economy car. I quite like this car as a simple functional vehicle, and if Honda record proves true I expect it to work for a long time. That being said, I will focus on highlighting flaws and drawbacks to consider. The single greatest flaw of this vehicle is visibility. This vehicle has the worst direct visibility of any vehicle I have driven in 37 years. Visibility was clearly sacrificed to styling with narrowed windows, and poor placement of structural stability elements creating many blind spots. The mirrors help to compensate, but there is no substitute for direct vision. The vehicle does not appear to have a "battery only" operating mode, so the engine always engages when in operation. The hybrid aspect comes from battery assistance, and auto shutoff of motor to improve fuel efficiency. One of the results of the auto shut off appears to be that when you stop and the engine shuts off so does the A/C. The fan continues, but on a hot day you can feel the difference. When used as a hatchback, dropping the rear seats is useful, but very limited headroom in the rear, too low for a medium sized dog. Glove compartment and additional storage areas are very small but functional. Some of the controls are odd and take a little getting used to, A/C control being one of them. The vehicle sits and rides pretty low and sporty, so watch your head getting in & out if you are average height (5'9"), but drop the seat back and there is plenty of legroom. The ride is pretty smooth, but minimal suspension makes the ride quite firm. Overall a decent car, at 40-44 MPG there are many non hybrids that come quite close (Civic) with better performance. A few basic design modifications could have made it truly impressive.
Purchased a new car
Uses car for Just getting around
Does not recommend this car
---
great car!
by marky from agoura hills ca | February 4, 2015
I use this car for commuting and work. First of all, I'm 5'10, 185, with long legs. I'm in this car many hours daily and I rarely get fatigued driving this car. The seats and driving position are great for me. There is a little bit of road noise on the freeway but its average for a compact car. It took me about 5k miles to get used to the engine shut off at stops. Now I barely notice it. The stereo works well with plenty of power. The A/C controls are accessible and very easy to use. Visibility is excellent. I got the base model which is no frills but has what you need. 45 mpg! You really don't need better gas mileage than this. At today's gas prices $2.35, you can't even get $20 worth of gas in it. Acceleration is pretty good if you turn off the eco mode. Love the color scheme, black and grey interior. Its easy to find your car in a parking lot as there aren't that many in circulation. I feel great about this purchase!
Purchased a new car
Uses car for Work
Does recommend this car
---
Most Underrated Car
by From New Jersey from NJ | May 4, 2014
This car is the best kept secret out there. I have owned the car for a little over a year and have driven 35,000 miles. The car is solid, so far no rattles or unusual noises for the first 35k miles. Change the oil and put gas in it; that's it. Averaging 46mpg combined driving which exceeds the EPA testing. This car runs flawlessly Cost's about $4,500 less than a Prius.
Purchased a new car
Uses car for Commuting
Does recommend this car
---
Lost this Car!
by Pecocat from Indio, CA | February 4, 2014
I have only had my new/used 2011 Honda Insight since the first of December, (2 months) but I am totally sold on it. My last vehicle was a 1999 CR-V and loved it too. But I was looking for better gas mileage. #1 MUST for this car was it had to be a hatchback or wagon for my two small dogs. I made the right decision. I love everything about this car. It is zippier than I thought it would be; it feels like a sports car and very fun to drive. Love the gas mileage! The only downside is the light-colored gray seats. I scotchgarded, but pups' feet do get dirty. Guess I will have to get seat covers. Small price to pay for this awesome car!
Purchased a new car
Uses car for Just getting around
Does recommend this car
---
45 mpg on my last drive!!! Love it!!a
by Honda lover from Southern California | January 2, 2014
My last Honda was the Accord EX, loved it but I drove 86,000 miles in 2 yrs! The Insight w/ the hybrid engine is great for all of the driving that I do. Moss Bros in MV was the 3rd dealership that I visited & they were great to deal with.
Purchased a new car
Uses car for Work
Does recommend this car
---
Excellent car for the price
by Gas Saver from East Tennessee | November 28, 2013
Comfortable, reliable, gas saving monster. Beautiful styling, it's a HONDA, they ROCK! They have the best customer satisfaction, safety stats and reliability. As a hybrid it is the best bang for the buck. If you are looking a hybrid (42 mph) this is the car for you.
Purchased a new car
Uses car for Commuting
Does recommend this car
---
Economical Smooth Ride ** Love This Car
by CAS from Vacaville, NY | October 1, 2013
I traded in my Prius for Honda Insight. Both Cars are excellent and have + / - I averaged 50 mpg with the Prius and 44 mpg with the Honda Insight. So I gave up 6 mpg for a smoother, quieter ride with better visual around the car. For this reason I would say the Honda insight is the better hybrid car. The interior of the Honda has very nice features and everything works flawlessly. I paid a much higher price for the Prius and I would say the quality of the material is similar in most cases. Note the Prius had leather and keyless entry. I do miss the keyless entry but not enough to go back to the Prius. I took the Honda on a road trip across country and have to say overall the Honda is more comfortable, handles better and I can see all around! Sporty economical ride - I am very happy!
Purchased a new car
Uses car for Just getting around
Does recommend this car
---
Best overall experience with any car I've owned,
by Insight driving fool from Johns Creek, GA | June 9, 2013
Regardless of the wild swings in the price of gas, I had been looking for the best gas economy for a long time. I have often considered the Prius, but styling an price have always been two huge deterrents for me. I was intrigued by the Insight, but never really considered one. I don't think I ever saw one on the road, so I assumed that they were not a viable choice. The day I finally inquired about it, I drove away with the 2013 Insight EX. That was three months ago, and I couldn't be happier with my decision. I have owned several Hondas (including the civic hybrid) and a Mazda 3. The insight has provided the best experience so far. First the obvious: gas mileage is out of the charts! My combined city/highway is consistently 47 MPG! Next is the interior features such as the Bluetooth, etc. It has everything I need and all I want. Next is the exterior, which normally suffers for the sake of gas mileage. In this case, I really like the sleek lines and the absolutely gorgeous blue color. The only thing I do not like is that the gas cap does not lock. This may become an issue if gas prices get to the point where crooks start stealing gas again. That's it for the negatives so far. I had to provide a rating on reliability but it is too early to tell. The car feels mechanically solid, but that could not mean anything in the long run. That said, none of my previous Hondas has proven to be problematic. My fingers are crossed that this car is able to live up to its expectations in that respect. I would recommend this car to any of my friends without reservations.
Purchased a new car
Uses car for Commuting
Does recommend this car
---
Great Mileage
by WV Insight from Shepherdstown, WV | May 20, 2013
Everything exceeded expectations especially the mileage. Only sore spots: No button ignition TPMS is a pain. Had to take it in 4 times to get the light to go off....doesn't like to stay off when the temp goes below 43 degrees.
Purchased a new car
Uses car for Commuting
Does recommend this car
---
mad to glad
by the husband from abedeen wa | March 11, 2013
I work at a Honda store and was in the market for a new car for my wife and I we have two small dogs and active life, I had told her its time to pick out a new car and the guidelines are under 30,000 and would prefer the car to be from the place I work but if its not that ok. I had figured she would do her research and we would be getting a Subaru and when she called and said I want a new 2011 insight here is why, all I could think about is how ugly 61000 miles later and an average of 47 mpg I fully respect her decision and am in love with this car 30.00 bucks to fill and it reads 441 miles great great choice she made
Purchased a new car
Uses car for Just getting around
Does recommend this car
---
People Who Viewed this Car Also Viewed
Select up to three models to compare with the 2013 Honda Insight.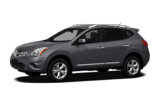 2011 Nissan Rogue
Asking Price Range
$8,346–$16,710
Compare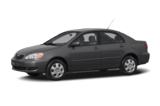 2008 Toyota Corolla
Asking Price Range
$4,415–$10,523
Compare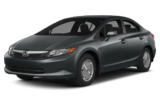 2012 Honda Civic Hybrid
Asking Price Range
$8,354–$15,434
Compare
2008 Honda CR-V
Asking Price Range
$7,502–$15,690
Compare
2008 Ford Fusion
Asking Price Range
$3,621–$10,857
Compare
2013 Toyota Camry
Asking Price Range
$11,898–$19,590
Compare
2013 Mazda Mazda6
Asking Price Range
$9,962–$18,402
Compare
2008 Honda Civic
Asking Price Range
$4,682–$12,378
Compare
Featured Services for this Honda Insight