Average Ratings
---
38 out of 44 people recommended this car.
---
Bad gas loud interior
by My pilot from | June 15, 2016
Got this car at 76000 miles went from a suburban to a pilot and not impressed it's just as fast as a v-8 but that's about all it has 4wd and it failed me got stuck in my yard did nothing but spin in snow there is a constant engine knocking no one can tell me what it's from I know this is a Honda so it will last along time but I can not wait till this car is done with also interior sounds like your in a cheap subcompact it is so loud
Purchased a new car
Uses car for Commuting
Does not recommend this car
---
Great Buy!
by Blessed and Highly Favored from N. Little Rock, AR | March 7, 2016
Initially I went in to view a different Honda Pilot and a Toyota Highlander and found out that both had sold that day. However, I test drove what I thought was the original Pilot. I told the salesman Brian who was working with Heidi my original saleslady (who was off that day) that I had prayed for the vehicle that God wanted me to have. This Pilot was in great shape with less miles, leather seats, a sunroof, 6 cd changer, 4x4. They knew the original owner who had all of the maintenance done at the lot, had taken great care of this vehicle and had just traded for a brand new 2016 pilot. I negotiated a price and paid for the vehicle and was out of the building in less than two hours. I did not have a way to drive two vehicles home that night, so I asked if they could bring the Pilot to me at work the next day and of course they did! Great buy! Great experience!
Purchased a new car
Uses car for Transporting family
Does recommend this car
---
Low comfort and fuel economy
by Harry from Eastern North Carolina | August 19, 2014
I bought my 2006 Pilot EXL in 2012, and when I did, it was immaculate. Only 89,000 miles on the clock, new tires, recent replacement of the timing belt, and a complete log book of oil changes, repairs, and maintenance. All of that combined with a price way below "Blue Book," and I should have had the car of my dreams. I wish! What I didn't like: 1. The interior is "Boomy." What I mean is, that you hear every little crack and crevice of the road as you drive. Okay, not the worst thing. 2. Very poor fuel economy. 18-19MPG on the highway, with the cruise set, and doing a steady 65mph. 3. For a vehicle this big, the driver's seat doesn't go back far enough for a 6'2" driver to get comfortable with. I felt like I was still driving my 1969 Chevy pick up, and was crammed against the wheel and pedals. 4. Did I mention the lousy gas mileage? 5. If you have the EXL, you get the Navigation system, only if you want to upgrade it, you need to buy a new disk from Honda for $150.00, and it's not updated enough to catch all the new roads, plus, it is a very, very, very clunky system to use. After a month of beating my head against the dashboard, I just never turned it on. 6. The radio has the worst reception I have ever had in a car! Pathetic! In my humble opinion, this might be the worst vehicle Honda has ever made, and it they offered me a new one for fifty bucks, I'd only take it to trade it in the next day. Sorry, I can't think of anything about this vehicle that I liked. I sold it after a year, and at a big loss, and do NOT regret getting rid of it. As the robot in Lost In Space might have said, "Warning, warning!! Danger car buyer!"
Purchased a new car
Uses car for Commuting
Does not recommend this car
---
Honda pilot buying
by Gregand k from lBINJ | July 11, 2014
The dealership Imports Auto Sales made our car buying experience so smooth and painless. We love our car and can't wait to go on adventures with it.
Purchased a new car
Uses car for Having fun
Does recommend this car
---
Best car for the money
by PhilD from Yonkers, NY | July 20, 2013
This vehicle is very spacious. The seating is comfortable. The extra seat in the back are excellent for additional riders. The AC works well and we have been in a heat wave for the past 7 days. It holds the road well. It has automatic locks. I like the fact that it has no ashtrays, so it' s very easy to let people know that there is no smoking in the car. The CD player works well and the am/fm radio is great. Spacious room for cargo. You can even load a standard mattress in the back. Cruse control is good. Front and side airbags. The front and rear bumpers protect the car from must bumps. I love the smooth ride
Purchased a new car
Uses car for Just getting around
Does recommend this car
---
Great mountain vehicle
by Tomm from Colorado | December 12, 2012
Love this vehicle. I live in Colorado and go to the mtns. regularly. Accelerates UP the passes past others on the highway with 4 people and gear in it. Took me over moderately snowy 4WD passes where there were signs of multiple other vehicles having had to back down/turn around. Very comfortable and my mid 80's parents love to ride in it. Great windows and passengers get full views even sitting in the third row seats.
Purchased a new car
Uses car for Transporting family
Does recommend this car
---
best on market for the price!
by sabb from clovis | July 24, 2012
AWSOME SUV, super comfortable and reliable, safe and stylish.I WOULD DEFINETLY RECOMEND THIS sUV,GREAT FOR THE PRICE
Purchased a new car
Uses car for Transporting family
Does recommend this car
---
Love those Hondas
by Big Fish from Shreveport, LA. | May 7, 2012
They never let us down !!! Have owned 5 Honda products, and are by far the most dependable, value rated vehicles we've owned.
Purchased a new car
Uses car for Transporting family
Does recommend this car
---
Love Piolt
by Mom in WI from | January 2, 2012
Bought a used 2006 Honda Pilot with 110,000 miles with leather interior and rear dvd player. I just love the inside. It is very roomy and comfortable. So far only issue is radio is bad for AM only, excellent otherwise. The DVD sound system in the back seat is fantastic. Deep base, surround sound is excellent. Sounds like a theater.
Purchased a new car
Uses car for Work
Does recommend this car
---
Pleased so far with switch from mini van to Pilot
by hc from Findlay, OH | October 3, 2011
We were leery to trade in our mini van for a Pilot, but we never really loved the mini van idea to begin with. It was a choice of practicality. As our kids are now 2.5 and 3.5 years old we felt we'd try the Pilot out. I was afraid I'd miss things about the mini van (storage, automatic opening doors, extra seat in back, much more room. To some extent I do miss the room to "roam about the van" if kids need me back there --- but that is all I miss. Love our Pilot!! Anxious to see how it handles in the snowy, icy, NW Ohio winter weather.
Purchased a new car
Uses car for Transporting family
Does recommend this car
---
People Who Viewed this Car Also Viewed
Select up to three models to compare with the 2006 Honda Pilot.
2004 Chevrolet Tahoe
Asking Price Range
$4,065–$13,049
Compare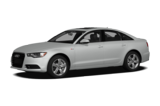 2012 Audi A6
Asking Price Range
$17,033–$33,765
Compare
2010 Chrysler Town & Country
Asking Price Range
$6,149–$16,765
Compare
2006 Ford Escape Hybrid
Asking Price Range
$2,487–$9,491
Compare
2014 Hyundai Elantra
Asking Price Range
$9,745–$16,861
Compare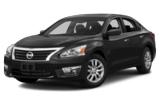 2015 Nissan Altima
Starting MSRP
$22,300–$32,350
Compare
2015 Mercedes-Benz E-Class
Starting MSRP
$51,800–$103,200
Compare
2009 Mercedes-Benz C-Class
Asking Price Range
$6,120–$24,648
Compare
Featured Services for this Honda Pilot