Average Ratings
---
36 out of 44 people recommended this car.
---
Love this SUV but look out for Rodents!
by Love My Pilot from Northern California | October 14, 2014
My family and I bought this Pilot to replace our '97 Toyota 4Runner with over 200,000 miles on it. We needed a roomier SUV with fuel efficiency to go with it and looked at several mid-size models before settling on the Pilot. The Pilot has many desirable features and is easy to get used to and drive. I have had my Pilot since May 2014 and have no complaints until now. Apparently, a design flaw by Honda has allowed a severe rodent infestation to completely damage the wiring under the hood and it did not take long for them to move to the cabin. I have NEVER had an issue with rodents infiltrating our vehicles in the 27 years I've been driving and although the Pilot is the best vehicle I have ever owned...watch out for those pesky rats and mice because there is definitely a way for them to get into the engine compartment and it only gets worse from there!
Purchased a new car
Uses car for Transporting family
Does recommend this car
---
honda best car ever made
by Hondaman from Lynbrook ,New York | May 1, 2014
Hi, My name is Robert I purchased a 2009 Honda Pilot a month ago I came to buy parts to do a timing belt job at Millennium Honda I was welcome by a parts counterman named Raul ,He was very helpful he sold me all the right parts that I needed to complete this job and he even went out off his way to show me what I had to change by going out to my car and showing me. I left there with lots of confidence thanks to Raul I will recommend my friends to Millennium Honda for their part's needs. Thank you ,Raul for all your help. Robert Johnson.
Purchased a new car
Uses car for Commuting
Does recommend this car
---
Best Car I've owned yet!!! great weekend car safe!
by Midnight from South Carliona | February 19, 2014
This car is wonderful never had a car like this my 2009 Honda Pilot is the best car i every brought and i hope to have it for a very long time thanks to Stokes Honda in Beaufort
Purchased a new car
Uses car for Commuting
Does recommend this car
---
Nice ride love the room
by Piloteer from FLORENCE, Ky | September 23, 2012
I really like my pilot so far. I have only had it about 2 and a half months. I did not need a 4 wheel drive so I got a front wheel to save a little on gas. At first I thought it was too much of a truck feel but now I don't. I like all the interior space and creature comforts. It rides nice and smooth. I also like its versatility to haul stuff too. Great SUV.
Purchased a new car
Uses car for Transporting family
Does recommend this car
---
My first and last Honda
by Disappointed from Orange County, CA | September 6, 2012
Bought a Honda based on reputation for reliability. Owned for 4 years now and must say that reputation is not well-deserved. Really struggled between this and an Acura MDX, really regret settling for the Pilot. Less expensive for sure, but LOTS of cheap plastic everywhere and low and behold does not stand up to the test of time and there are rattles EVERYWHERE. Taken to dealer so many times to fix, they seem to make them worse. Also, the whole car vibrates when braking from highway speed (lots of people complaining about this online) and dealer apparently can't find the issue. Recommeded an expensive brake job that didn't fix the problem. Cheap trim pieces too, have had to replace several brackets and molding that broke off or fell off. Not rugged enough to stand up to kids, which is what an 8-passenger SUV is really made for. Gas mileage is terrible. Not an aggressive driver here and use the cruise control alot to try to save gas, still average about 16mpg (4WD version). On long highway trips only slightly better at 20mpg. Power is decent, 4WD is really a joke off-road. My old Mazda Tribute handled bad weather and snow way better. Not sporty to drive at all, unlike the MDX. The suspension is very "floaty" yet speed bumps and small road imperfections are jarring. Seats are not supportive and make long drives tiring. Bluetooth is buggy, only works about half the time, and often won't let me transfer a call from cell phone (tried on several different phones, same issue). Paint job is faded despite regular car washes and interior stains very easily, leather seats already showing lots of wear with only 50,000 miles. Also underpowered battery for all the electronic gadgetry, I've lost track of how many times AAA has had to jump start after leaving a light on or the DVD player going for the kids for 10-15 min tops. Battery test fine each time, just depletes very quickly. No major mechanical issues yet, luckily. since manufacturer warranty is so short. But overall pretty average and overpriced for what you get.
Purchased a new car
Uses car for Transporting family
Does not recommend this car
---
Love the size - great deal for the money
by Poor after having bought two cars in 1 month from Morristown, NJ | June 18, 2012
My wife wanted to replace our Honda CRV with a larger SUV. We looked at a variety of cars - Jeep, Toyota, Lexus, many others. Bottom line, I think the Honda gave us the best bang for the buck Particularly since we bought a 2009 (3 years old car) with only 30K miles for $25,500, we got a great full decked out car - leather, sunroof, entertainment system, etc. Looking at similar cars, we'd either be paying a lot more, getting a car with a lot of miles, or getting a car with a lot less features / luxury/ etc. Overall, we've loving the new car - would recommend it to anyone.
Purchased a new car
Uses car for Transporting family
Does recommend this car
---
Outstanding!
by Peanut from Vermont | May 9, 2012
We were in the market for a large car-based SUV and we shopped the Highlander, the Acadia/Traverse twins and the Pilot. We were already familiar with Honda but didn't know what to expect. This has to be the most comfortable vehicle I have ever driven or ridden in. The front seats are amazing. It is incredibly roomy and the third row is comfortable. It also has child seat anchors in the third row. So far in mixed driving we are getting 20mpg and youreally get addicted to trying to keep the ECO light on for the cylinder de-activation. It comes with a factory tow set-up. Drive one and you will be sold.
Purchased a new car
Uses car for Transporting family
Does recommend this car
---
09 pilot-miss the on-star :(
by 09 pilot from new york | April 30, 2012
purchased a few months ago,no problems with about 4k driven,feel like we paid a fair price but as someone who has driven chevy products most of the time i felt good about having on-star , other than that i am very happy with the pilot
Purchased a new car
Uses car for Transporting family
Does not recommend this car
---
Hidden Luxury
by Penny Watcher from Canada | April 2, 2012
I have only had this for a short time, but I love it. Extremely smooth ride and the inside features are great. This vehicle would be comparable to a Lexus or Acura without the finishing touches. The outside is deceiving as it has a plain style that doesn't give any hint to what awaits the driver. The leather seats are extremely comfortable and the layout of the dash is straightforward and easily accessible. Plenty of interior room and has a truck feel on the inside. Exterior is plain but practical. It looks much larger then the previous generations and has a rugged look. Performance is great with a peppy 6 cylinder that has enough available acceleration for the average user. Gas mileage is what to be expected with a firm 21 mpg highway. I was able to squeeze it to 23 with a feather like foot on accelerator and using cruise control. It handles firmly and gives an impression of great traction. I drove this through several snowstorms without that "losing it" feeling.
Purchased a new car
Uses car for Transporting family
Does recommend this car
---
Great car!
by Caterpiller from Los Angeles, CA | October 24, 2011
The car is an incredible awesome car! I love the car because recently had friends visiting from Quebec Canada and fit all eight comfortably in the Honda Pilot.
Purchased a new car
Uses car for Work
Does recommend this car
---
People Who Viewed this Car Also Viewed
Select up to three models to compare with the 2009 Honda Pilot.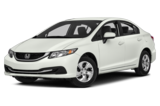 2014 Honda Civic
Asking Price Range
$11,323–$20,099
Compare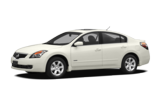 2009 Nissan Altima Hybrid
Asking Price Range
$4,815–$12,251
Compare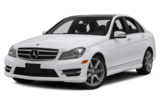 2014 Mercedes-Benz C-Class
Asking Price Range
$18,703–$34,391
Compare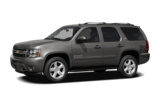 2007 Chevrolet Tahoe
Asking Price Range
$10,258–$22,758
Compare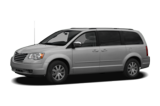 2009 Chrysler Town & Country
Asking Price Range
$4,872–$15,468
Compare
2005 Mazda Mazda3
Asking Price Range
$2,788–$8,820
Compare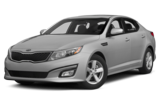 2014 Kia Optima
Asking Price Range
$10,474–$22,458
Compare
2008 Ford Escape Hybrid
Asking Price Range
$5,102–$12,742
Compare
Featured Services for this Honda Pilot