Average Ratings
---
13 out of 13 people recommended this car.
---
The best used pickup around?
by SHO4CY from Ankeny, IA | April 29, 2015
I bought my 2009 Ridge RTL used about a year ago now.. Also found a used Leer topper to put on the back. We mainly use the pickup for the wife's craft shows. What I love: - Excellent reliability - Ingenious storage options (rear weatherproof trunk with drain, flip up seats, center counsel, dual action tailgate, etc.) - Plenty of capability for what I need (1500 lb payload, 5000 lb towing) - Great sounding V-6 with adequate power - Very safe (Excellent crash test scores) - Composite bed (Will never rust) - Simple controls - The size of the vehicle is perfect. I used to own a 2001 F150 Supercrew King Ranch 4x4, too big. I would say the Honda has a similar interior volume as well. - You can roll down all four windows by hitting the unlock button twice on your key and holding down on the second push. (Can also do this by putting the key in the drivers door and holding to the right to roll down, left to roll up) - Great riding and comfortable vehicle (4 wheel independent suspension helps here) - Awesome VTM-4 four wheel drive system. Do the research on how it works, very unique. Only truck on the market with a front wheel drive based four wheel drive system. Also got me through fresh snow up to the fog lights, no problem. Didn't even have to use the VTM-4 lock or turn off the traction control. What I don't like - Gas mileage could be better (I average 17.5-18.5. Most I have seen on a single tank is 20.5) - Navigation is old school (Well known throughout the Honda line until more recently) but hey at least you can upgrade to new maps by DVD from Honda. - They are hard to find used. Hence the resale value is much higher than domestic trucks. People love their Ridgeline and hold on to them for a long time. You can include me on that list. The only truck I would trade this in on would be a new Ridgeline.
Purchased a new car
Uses car for Having fun
Does recommend this car
---
Very reliable truck
by Honker from Chicago | August 25, 2013
Enjoy Honda line of cars and trucks. This is 3rd Ridgeline we have owned. Love styling, ride, and reliability.
Purchased a new car
Uses car for Having fun
Does recommend this car
---
Rides like a car
by New Truck Guy from Northbrook, IL | December 3, 2012
Full featured truck that drives and has amenities of high end SUV. Great Ride with lots of storage besides pick up bed.
Purchased a new car
Uses car for Just getting around
Does recommend this car
---
Couldn't be happier
by Markus from Uniontown, OH | June 16, 2012
I have had my 09 Ridgeline for a little over a month now. The trunk is even bigger than I had expected. Love the dual action tailgate. On the inside I was blown away by all the storage. I was looking for a "practical" truck for a family guy and there couldn't be a better fit. The running boards are a must have option if you have younger kids because it makes it super easy for them to get in and out on their own. Plus it looks alot better with them! So far fuel economy has been really consistent at about 17.2 mpg and I am mostly driving in town. I am a very happy Ridgeline owner.
Purchased a new car
Uses car for Just getting around
Does recommend this car
---
honda ridgeline is the greatest !!
by Jimmyglendale from Indiana | March 28, 2012
I'm getting 19-20 mpg in town, got 21.6 on one tank, this truck rides much better than the noisy 08 nissan frontier i had prior to this purchase. Plus i have 4 wheel reliability in the snow in the winter time. I am really happy with my purchase! I found a 09 with only 14k miles on it, creampuff. enuf said.
Purchased a new car
Uses car for Commuting
Does recommend this car
---
drive it more like it more
by mellie from cape cod ma | May 4, 2011
still getting use to it but so far so good ! vehicle is very stable even sharp turns are executed very smoothly
Purchased a new car
Uses car for Commuting
Does recommend this car
---
Ridgeline is Hard to beat
by Big Bear from Boston | January 21, 2011
I now have 98K miles on my 2006 Ridgeline, and it has been very reliable, and quite functional at times. OK, sometimes you get laughed at( like when you go to buy mulch and only one yard fits in the bed), but six trips later you have all the mulch that is needed. The locking compartment ubder the bed is still the most ingenious feature of any truck I have seen. I keep tools. luggage. golf clubs, baseball gear in there and there is never any water . For tailgate parties, the compartment emtpies out, I fill it with ice, and we now have the worlds alrgest beer cooler. My only downside on this truck is the gas mileage, I average 16.5 MPG with a mix of city and highway driving. Sometime I feel as though the 3.5 liter engine just has to work that much harder to pull tthe weight, but the Rudgeline drives like a car once you are off the line, I am seriously consideriding reupping for a 2011 model this fall. I cannot find a better midsize truck out there.
Purchased a new car
Uses car for Outdoor sports (hiking, cycling, etc.)
Does recommend this car
---
Very Reliable
by Ridgeline Owner 2 years from Niagara Falls Ontario | January 12, 2011
Haved owned this vehicle from new for 2 years 51,000Km. One, the wipers are not user friendly for snow, they do not lift as the hood blocks them. Dealer mechanic says they shut the car off when the wipers are half way up the windshield. they say the truck has thought of everything, using gloves, they missed the snow and ice. Everything is good nothing except the engine is great. Very dependable, not real good on gas. Do have a few little squeaks and noises that the dealer does not know how to find, or repair. The tonneau cover for the rear is overly expensive! If buying used be sure to check the cost of new hardware. So far have spent almost $300.00 for it without the cost of the used cover. Base of the drivers seat was broken and replaced by dealer. Very unhappy with dealer that l currently use. Great size vehicle for truck, for my use as a car mostly and hauling very little. Recently the windshield has cracked and run all the way across. Not covered by warranty. Most dealer service runs about $200.00. Not cheap to keep a Honda in good shape.
Purchased a new car
Uses car for Just getting around
Does recommend this car
---
excellent pickup
by raz from Seattle | April 20, 2010
Turns fast and holds the road. Much better than the Colorado I use to have. I do not like the idea of no automatic headlights with interior lights that make me think the headlights are on. Mine did not come with fog lights and I will probably buy the Honda lights and put them on. Auto 4 x 4 is very good here in Wisconsin. Seats are comfortable, larger door handles work well.
Purchased a new car
Uses car for Just getting around
Does recommend this car
---
Great Multipurpose truck...
by Long bike builder from Brownstown, IN. | March 23, 2010
I bought my 2009 Ridgeline RT one year ago this month. I wanted another new Ram 4x4. My 1999 Ram was getting tired. I test-drove Rams, Silverados, Tacomas, Ridgelines and Tundras. After testdriving all of those it came down to the Ridgeline and the Tundra. They were the quietest and seemed to be the sturdiest of all. I mostly need a car, but on weekends I need a truck for pulling my car hauler to shows, going to the lumber yard, ect. The milage difference in the Honda with the ride-quality really pointed me towards the Ridgeline. Now one year later with zero visits back to the dealer with anything except oil changes, I can honestly say it is the perfect truck for me. I pull my 1932 Ford roadster, my 1927 T roadster truck and as many as 4 motorcycles all the way to central Tennessee on my 18' flat bed. I've hauled exactly 2,088 lbs. of pavers in the bed (3 times) from Menards in Columbus. I've never been dissappointed in my decision to buy the Ridgeline. I bought custom wheels the first week. Had it tinted all the way around the next weekend, bought the trailor wiring harness the next week and had it installed along with the trailor brake. Other than that, I've done nothing other than drive and enjoy. Zero problems! Never had that with domestic trucks. Dave B.
Purchased a new car
Uses car for Commuting
Does recommend this car
---
People Who Viewed this Car Also Viewed
Select up to three models to compare with the 2009 Honda Ridgeline.
2008 Mitsubishi Endeavor
Asking Price Range
$4,322–$11,434
Compare
2017 Lincoln Continental
Starting MSRP
$44,560–$64,915
Compare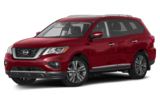 2017 Nissan Pathfinder
Starting MSRP
$29,990–$43,560
Compare
2014 Toyota RAV4
Asking Price Range
$17,209–$26,869
Compare
2017 Acura RDX
Starting MSRP
$35,570–$43,720
Compare
2017 Dodge Viper
Starting MSRP
$95,895–$118,795
Compare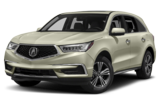 2017 Acura MDX
Starting MSRP
$43,950–$58,400
Compare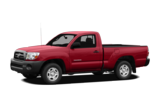 2009 Toyota Tacoma
Asking Price Range
$10,802–$26,742
Compare
2017 Volkswagen CC
Starting MSRP
$34,475–$37,820
Compare
Featured Services for this Honda Ridgeline