Average Ratings
---
14 out of 14 people recommended this car.
---
Fabulous Vehicle
by DebbieS from Cedar City, Utah | January 11, 2013
This truck has it all and is roomy inside. Does Great in the snow. For a Base model, it still has tons of whistles. It comes with four wheel drive and it works very well. Back sliding electric window. One of the coolest features are the trunk and the tail gate that opens both ways. The front seats are very comfortable. The back seat has plenty of leg room and are also very comfortable. Day time running lights. All around a Fabulous truck. I have been getting 18 to 22 mpg.
Purchased a new car
Uses car for Just getting around
Does recommend this car
---
Great family truck
by hondaperson from washington | December 24, 2012
The Ridgeline looks and rides great, My wife likes the AWD on slick roads and all the creature comforts like sun roof and seat warmers. It feels heavy and secure on the highway, but handles like a car when in town or a tight parking space. The fit and finish is what you would expect from a Honda. Great truck!
Purchased a new car
Uses car for Just getting around
Does recommend this car
---
Should have done this sooner
by Mean Gene from Montverde, Florida | October 11, 2012
After more than a few years debate with my self, I finally purchased a 2011 Honda Ridgeline RTL in May of 2012. As this was the very last leftover 2011 Honda Vehicle on the lot, I was able to purchase the vehicle with an unheard price reduction. The MSRP had been one of my reasons for not buying the vehicle in the past. I must admit to being a Honda convert since 1986 and this is my 5th new Honda since 1988. The Honda dealer located here in Leesburg, Florida provides excellent service from the point of sell all the way through the many years of ownership; their service department provides superior service. In all my years of owning Honda vehicles; I have never had to have a major auto repair performed; this is the main reason I have an ardent Honda Fan. I waited until now to submit my review in order to be more objective. I have driven the vehicle approximately 7,000 miles thus far and I am reasonably impressed. Being up in age, I have mobility issues that did not allow me to gain access to other trucks; the Ridgeline is fairly accessible and met my needs with no modifications. The truck ride is far superior to other trucks that I have owned in the past; I have yet to experience any discomfort. As with my past Hondas; I am unimpressed with the noise level experienced inside the vehicle; Honda Corporation would do everyone a big favor by investing a few more dollars into good sound attenuating materials. This is my only real complaint regarding the Ridgeline. My thoughts are that the Ridgeline may not be the vehicle for those engaged in the heavy construction industry; however; for those of us that are weekend warriors; I do not believe that there is any other light duty truck that will serve our needs any better than the Ridgeline. I am sure that the boaters amongst us will find the 4-wheel drive an excellent feature when removing our boats from water at boat ramps. I did add a few accessories to my Ridgeline mostly as a result of reading previous reviews; the accessories are as follows: Honda OEM Auto Dimming Rear View Mirror Honda OEM Window Vent Visors Honda OEM Body Side Molding Bedrug Bed Liner Extang Solid Fold Hard Top Folding Tonneau Cover Pop & Lock Tail Gate Lock Weather Tech Digital Fit Floor Liners The one item that I did not order was the Navigation System; initially I thought this was a wise decision due to the cost involved; however; the Navigation System is equipped with a rear view camera that greatly improves your visibility when backing up. I very well may end up adding some form of rearview camera system due to the limited visibility while backing up. Several previous reviewers have expressed concern with the gas mileage; while the mileage does not reflect the 28 mpg that I receive from my 2008 Honda CRV; I have to realize that I am now driving a heavier 4-wheel drive truck. With that said I routinely average 18 mpg while driving approximately 65% rural roads and 35% city roads; however; I live in the flatlands of Florida and I am sure that my mpg would change if elevation changes were involved. I have not driven the Ridgeline on the open highway with the cruise control set yet. Thanks for taking the time to read my review; hopefully it will assist you with your decision.
Purchased a new car
Uses car for Having fun
Does recommend this car
---
Lovin' My Ridgeline
by lovin my Ridgeline from Bristol, TN | February 27, 2012
After looking high and low for a replacment of two vehicles...a Dodge Durango and a Dodge Truck, I found the perfect compromise. I have the comfort and seating of a SUV, plus the truck bed I need on occasion. The Ridgeline is a sturdy, solidly built truck and I could not be happier with it.
Purchased a new car
Uses car for Just getting around
Does recommend this car
---
Ridgeline
by Joe01887 from Wilmington, Ma | December 5, 2011
I would strongly recommend a Ridgeline, the ride is great. Very spacious with lots of space to store all kinds of things. The only fault is that I wish the gas mileage was better. Besides the gas mileage I would say this is the best vehicle I have owned to this point.
Purchased a new car
Uses car for Commuting
Does recommend this car
---
Love this truck.
by RonB from Ahoskie, NC | October 11, 2011
Drives great. Comfortable ride. Lots of space. Especially like the trunk under the truck bed and the folding rear seats. Decent gas mileage. Top notch nav system
Purchased a new car
Uses car for Just getting around
Does recommend this car
---
excellent vehicle
by retired from virginia | May 24, 2011
this is my second ridgeline,you can't beat them if you have a need for an suv,car,and a truck it is the whole package wrapped up in one. Try it you will love it,I did.
Purchased a new car
Uses car for Just getting around
Does recommend this car
---
2011 RTS
by chesterh from NH | April 12, 2011
Research indicated that this was the perfect vehicle for our active family. 4 months into ownership, this has been proven beyond doubt. Besides the utility, it is *much* more comfortable and fun to drive than my other car, an 07 Accord. I do hope a more fuel-efficient version of the Ridgeline becomes available - I'd buy it without a second thought.
Purchased a new car
Uses car for Having fun
Does recommend this car
---
Honda Ridgeline 2011
by Vinny 2011 from Islip, N.Y | March 28, 2011
Well it took me 17 years to replace my Grand Cherokee Laredo that served me well. So looking for a 4X4 that offeres excellent quality, a good rep from other owners and looked sytlish with loaded features I came across the Honda Ridgeline . It offered all of the above and simplified the option categories for just 4 different types. I purchased the RTL w/o navi. I own this vechicle for 3 months now and its the first new vechicle that I did not have to bring back to the dealer for some annomolie. Its loaded with features including heated seats and Mirrows . Rides and handles like a car very well. Excellent passanger room front and back. The trade off is the 5 foot cargo bed . The one down side and I sort of knew that before buying is the 15 miles per gallon in city driving . Ugh ! Seems like highway will be on average 17 .5 miles so far but I really have not taking it on a trip more then 80 miles one way to date. I am looking forward to taking it off road in the summer ont he beach so I can't comment on it's capabilities or lack of just yet. I'll keep you posted later in the year
Purchased a new car
Uses car for Commuting
Does recommend this car
---
New 2011 Ridgeline
by JR from Pasadena, CA | March 24, 2011
Driven 8000+ miles now. Not thrilled with the fuel economy...I'm 80-90% highway miles and average 18mpg and for a V6 and being light for a truck Honda should be able to do better. I have towed 2000lbs and mileage really dropped and I did feel my 12ft flat trailer behind me, but I tow very rarely. The back of truck is small too, but again, I don't need it often and when I do it does what I need. The interior is nice and simple, feels more like a full size truck inside vs a mid size truck. I'm 6'3" and 250ish and have no problem...the Toyota Tundra fit me well, but was a bigger truck than I wanted or needed, and the Runner was too small for me to fit in. The Ridgeline is a good balance of everything; nice size interior for the size truck it is, small bed but good for those large items that just wont fit in any trunk, can tow simple items like small trailers or water toys, has 4x4 when needed (already used it in snow...nice) and does not have a rough "truck" ride. That's why I picked it, very versatile. If you need to tow or haul frequently this is not the truck for you...not enough torque or power to do either well. I would characterize a Ridgeline a good "city truck." Hope that paints you a good picture.
Purchased a new car
Uses car for Work
Does recommend this car
---
People Who Viewed this Car Also Viewed
Select up to three models to compare with the 2011 Honda Ridgeline.
2015 Toyota RAV4
Starting MSRP
$23,680–$29,850
Compare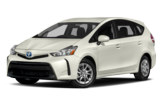 2016 Toyota Prius v
Starting MSRP
$26,675–$30,935
Compare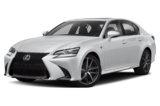 2017 Lexus GS 350
Starting MSRP
$50,365–$56,555
Compare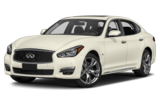 2016 Infiniti Q70L
Starting MSRP
$51,350–$67,050
Compare
2012 Nissan Armada
Asking Price Range
$17,386–$34,090
Compare
2016 Infiniti QX80
Starting MSRP
$63,250–$88,850
Compare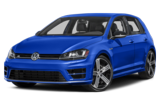 2017 Volkswagen Golf R
Starting MSRP
$35,655–$39,375
Compare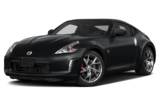 2017 Nissan 370Z
Starting MSRP
$29,990–$48,100
Compare
Featured Services for this Honda Ridgeline