Average Ratings
---
17 out of 18 people recommended this car.
---
Amazing!
by RTL2012 from Columbus, Ohio | May 4, 2015
Bought this truck in early April. I have always wanted one since they first came out. I know this is not your typical truck. I didn't want a typical truck. I call this the perfect family truck. Took this to Tennessee five days after I bought it. Did amazing on the road. Average gas MPG 19.7. In bed trunk is a life saver. I got the fully loaded version, RTL. I plan on keeping this truck until it doesn't run anymore! Honda killed it on every aspect of this amazing TRUCK!
Purchased a new car
Uses car for Just getting around
Does recommend this car
---
Great Truck
by Accountant/Hunter/Fisherman from Louisville, KY | October 5, 2013
I have driven and owned just about every type of truck there is including Ford, Jeep, Dodge, Chevrolet, and now Honda. This Honda truck is by far the most comfortable and practical of them all. I get better gas mileage (not great, but better than the others), can fit the truck in my garage, and best of all, have that great Honda reliability. I didn't think the in bed trunk was such a great feature but after using it on trips to home depot and Kroger, I can say it is really nice not to have groceries and home supplies rolling around in the bed of the trunk. This truck won't compete with the others off road, but it does just fine for my weekend hunting and fishing trips. Best of all, I spent about $10,000 less than I would have for an F-150 that has leather and sunroof.
Purchased a new car
Uses car for Commuting
Does recommend this car
---
2012 Honda Ridgeline
by Roger from Charlotte, NC | September 3, 2013
Purchased a used 2012 with 8000 miles fully loaded. Beautiful in BLACK. This is an utility vehicle and the 4-wheel is awesome. I put 140k on a 2007 and had absolutely no problems. The rear under-bed trunk is a lifesaver.
Purchased a new car
Uses car for Commuting
Does recommend this car
---
First impressions
by Chancellor from Iowa | February 25, 2013
Bought the new 2012 RTL three weeks ago. Surprises? Yes, all pleasant. The cabin is large. Four adults easily ride in comfort.
Purchased a new car
Uses car for Transporting family
Does recommend this car
---
Great travel truck
by Truck Enthusiast from Kansas | December 31, 2012
Quiet, dependable, safe Great for a travel vehicle Great for a hunting/fishing vehicle Roomy enough to haul people on trips
Purchased a new car
Uses car for Outdoor sports (hiking, cycling, etc.)
Does recommend this car
---
Great Pickup Choice For Every Day Driving
by 2012 Ridgeline Owner from Canton, Ohio | December 9, 2012
I wanted a pickup truck, but I also wanted the vehicle to be comfortable enough to drive around in every day. The ridgeline was the perfect choice. I was trying to decide which truck to buy, and there were a couple of good options I was considering. I have owned three Hondas, and Honda's reliability has been good. The final selling point for me was the lockable trunk. Yes, I said trunk. Others that own trucks tell me about how more comfortable my Ridgeline is than their trucks. It seats 5 adults comfortably. I know you can't haul a ton and a half of gravel with this truck, but seriously, how often does everyone need to haul this much. This is not a work truck, but I don't need a work truck, It's more of a "weekend warrior" truck. It is great for hunting. After being in the woods, I can just store all my hunting gear in the trunk when I head home. Oh, and then there is the tailgate. The tailgte not onle opens down like a normal tailgate, but you have the option to swing it open and give you more flexibility for loading items in the bed. Great feature. I generaly drive 12,000 - 15,000 miles per year. However, I like the Ridgeline so much that I put 3000 miles on it in the first month. It is a fun vehicle to drive. The reason I rated the performance a 4 is because I am disappinted un the turning radius. Gas mileage is a just little better than what is advertised, so I am pleased with that. When I hauled a Christmas tree in a box, I got my best 24.9 mpg all highway. I'll take that any time. I am looking to by a Retrax or similar cover for the bed to give me that extra mpg on the highwqay. I started out my journey looking for a used Ridgeline, so I learned which accessories I needed as I looked at them. Add-ons for my new Ridgeline included the rear splash guards, the hood deflector, and running boards.
Purchased a new car
Uses car for Just getting around
Does recommend this car
---
Can't get enough
by Bear from San Juan Capistrano, CA | December 2, 2012
I cant get enough of my new Ridgeline RTL. My wife took it to our desert house, 2 miles on dirt road, this weekend and left me with the Mercedes. The Ridgeline has been wonderful so far and the last time I checked mileage I am getting 19 mpg, better than my trade in Jeep Cherokee. I never thought I would own a truck but we needed 4wd, standard, for more confidence when driving off road and possible mud when in the desert. The truck is more comfortable than our Mercedes. The storage very adequate. The door-like tail gate is perfect for unloading. I will be adding the tonneau cover for optimum hauling versatility. I am a art/design instructor and have always been attracted to the styling. I agree with the previous writer about Honda's lack of promotion for this vehicle (my brother-in-law did not even know Honda made a truck) Not a black sheep whatsoever but the perfect all around transportation.
Purchased a new car
Uses car for Just getting around
Does recommend this car
---
Great choice for a light use pickup
by Chuckadv from Cincinnati, OH | November 14, 2012
I wanted the convenience and capabilities of a pickup, but also wanted a comfortable vehicle to use for every day driving. The Ridgeline is terrific for comfort, compared with any other pickup I tested. My wife's comment was...it rides like our daughter's Oddysey, which I think is spot on. This is not the truck for construction sites, but rather for hauling the kid's things back to school, carrying large bulky items, and then being able to drive four guys with golf clubs and luggage in comfort on a long trip. As an example, right after I bought it, I drove 500 miles each way on a trip in two days....I have a bad back...this truck was really comfortable, and my back was fine after all those hours on the road. I checked five stars for reliability because you had to make some entry...I've only got 2500 miles on the truck...but it is our seventh Honda company vehicle, and that rating reflects our experience with all of them starting in 1986 with an Accord. The four stars for performance reflects my feeling that I'd like more zip from zero to 50...I also am a little disappointed in the gas mileage...but having said that, I have gone from driving a Mercedes E 350 as my daily driver and now am quite happy to use the truck all the time except if I have an important business event to attend.
Purchased a new car
Uses car for Just getting around
Does recommend this car
---
4th ridgeline
by Lex from Los Angeles,Ca | October 10, 2012
Dealer just dropped it of at my house. Could of had any car or truck. Rover, Benz, whatever. I choose this. It's my 4th Ridgeline. It drives better then most cars, given its 4 wheel independent suspension. technology needs an upgrade, USB and streaming music should have been available. Simply said This car/truck Rocks
Purchased a new car
Uses car for Commuting
Does recommend this car
---
Okay
by Flyboybert from CT | October 8, 2012
Needs a little more getup and go. Needs a bigger engine for towing toys. There should be an option for a V8.
Purchased a new car
Uses car for Commuting
Does not recommend this car
---
People Who Viewed this Car Also Viewed
Select up to three models to compare with the 2012 Honda Ridgeline.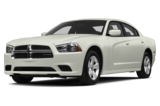 2013 Dodge Charger
Asking Price Range
$12,037–$33,233
Compare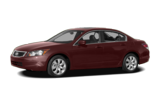 2008 Honda Accord
Asking Price Range
$7,674–$15,478
Compare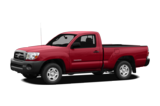 2011 Toyota Tacoma
Asking Price Range
$16,640–$32,444
Compare
2013 Honda Crosstour
Asking Price Range
$18,107–$28,751
Compare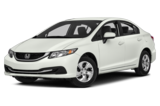 2014 Honda Civic
Starting MSRP
$18,190–$26,640
Compare
2011 Toyota Tundra
Asking Price Range
$17,447–$38,667
Compare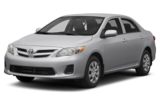 2012 Toyota Corolla
Asking Price Range
$10,758–$16,974
Compare
2013 Jeep Grand Cherokee
Asking Price Range
$18,977–$39,693
Compare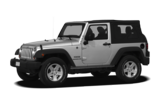 2012 Jeep Wrangler
Asking Price Range
$19,531–$32,743
Compare
Featured Services for this Honda Ridgeline