Average Ratings
---
29 out of 42 people recommended this car.
---
Ms. Stacey
by Black car favorable from Norwich, Connecticut | April 25, 2016
Smooth ride, engine so quiet wasn't sure it was running at a stop light lol! Nice car to look at, 4 cylinder is great on gas, and easy on the wallet. The salesman was pleasant, the manager offered us cold bottles of water, while we waited. We weren't made to feel stupid, or uneducated with the questions we were asking, and my boyfriend received $100 for referring me to Hyundai, he recently purchased his own Accent, less than a year ago.
Purchased a new car
Uses car for Commuting
Does recommend this car
---
Good Fuel Economy, but avoid in any Snow Climate
by Daily Driver with a 100+ mile Commute from Northeast Ohio | August 5, 2014
I've had a 2012 Accent, 6 Speed manual for about a year now. This car is used primarily for commuting, as I drive about 52 miles to and from work every day, mostly highway driving. I'm simply going to provide you with the pros and cons of this vehicle, and let you make your own assessment from there. Pros: It's easy to drive, and the manual is easy enough to shift especially for an economy car. The gas mileage overall is quite good, depending on how you drive it. If you're easy on the throttle and cruise at around 70mph, it's not hard to average about 40-42 mpg in this car calculated from the pump. If you're an aggressive drive like me and tend to average more around 80-85mph and accelerate hard occasionally, you'll see more around 37mpg which I don't think is bad at all for that speed. Cons: A lot of these you're already expecting when dealing with this class of car. Of course it's light on features, and the interior and exterior are cheaply made. I can deal with that, but what really kills this car is just how flimsy the chassis and suspension is. Despite having one of the loosest suspensions I've ever driven a car with, it rides rough and you'll feel plenty of bumps in the road. There's a ton of body roll so don't expect to be able to go around any corners above grandma speed. But what really kills the appeal of this car is just how unsafe it is to drive in inclement weather. Anything as light as 10-15mph wind gusts WILL push this car 2-3 feet off center, and you'll have to be ready to counter steer to avoid swerving out of your lane or into another driver. Performance in the rain is poor as well, so expect to hydroplane often and slow down much more than in more grounded cars to keep it safe. And then we get to snow... don't even try to drive this thing with stock tires in the snow. You will literally get stuck in 1-2 inches and be unable to accelerate or brake at all. It honestly felt identical to the time I made the mistake of driving a Mazda3 with summer tires in the snow which is a terrible idea. Even if you buy snow tires for this car, it's still downright unsafe to drive in the snow. The car is simply to light to ever gain traction, and at speed when traction loss occurs, it will pull hard to one direction and the steering wheel will have no effect which makes it very easy to crash into a median or side rail if you're not an experienced driver. The electic steering here is also a horrible feature, as it makes it very difficult to feel what your tires are doing in such weather conditions. It's like driving a dead fish. In summary, this is a fine car if you live in Texas or Florida. But if you live in any state with even a brief winter, please get a Fiesta or another car instead that can actually handle itself in the snow with proper snow tires.
Purchased a new car
Uses car for Commuting
Does not recommend this car
---
CAVEAT: Locks/unlocks from driver's door ONLY
by Dismayed in PA from Pittsburgh, PA | July 14, 2014
Have had this car less than a week, so can't assess much but have been very unpleasantly surprised to find it can only be unlocked -- AND LOCKED! -- from driver's door. Extremely inconvenient. Wish I'd known that before, as the main reason I must have a car is to ferry elderly relatives to doctor's appointments, grocery trips, etc. "Hang on to your walker, mom, while I run around to lock the car….." After plunking down a down-payment, taxes, registration, etc., I am now going to have to spend a few hundred bucks to get a keyless entry, which I don't need. Why couldn't Hyundai spend another 30 cents and install a passenger-side keyhole and lock?
Purchased a new car
Uses car for Transporting family
Does not recommend this car
---
Needs That Warranty
by kenh91 from Jacksonville, FL | July 8, 2014
From the outset, the car made a popping sound, which seemed to be in the steering or suspension. I took it to the dealer I bought it from, and they claimed they did not hear it. On a trip, I took it to a dealer in another city because I was afraid to take it on the long drive home. Same response. (Hyundai seems to have a different class of dealer.) Finally I took it to a dealer who found bad tie-rod ends. The sound was better, but some of it continued. Ultimately, the headliner had to be pulled down and defective welds fixed. A few thousand miles later, there was a problem with the engine racing almost to redline, when the clutch peddle was pushed in. That required two trips to a dealer. All this within the first 30,000 miles. Will it leave me stranded?
Purchased a new car
Uses car for Commuting
Does not recommend this car
---
Great Car
by Greg from Tampa, Fl. | March 14, 2014
I bought the 2012 Hyundai Accent with 34,000 .miles on it , have drove it approx. 1,000 miles so far. Gas mileage is always around 36 mpg highway and city combined, the car is surprisingly quick for a 1.6 liter with a 6 speed automatic transmission. The car is fully loaded with the premium package. Interior is comfortable and well designed, the exterior is an excellent designed, looks much larger than it is. The 16 inch wheels and tire make the car handle excellent, stereo is great. For a small gas saver this car is great, best bang for the buck.
Purchased a new car
Uses car for Commuting
Does recommend this car
---
2nd Accent - 1st New One
by Accent Owner from Maryland | February 9, 2014
We've been very pleased with our 2008 Hyundai Accent. My husband puts about 100 miles a day on it, and it has held up very well since we acquired it in 2009. So when we decided to get another car, we decided on another Accent. It's definitely a compact car (my 6' 3" father doesn't fit comfortably in it if there are 4 people), but otherwise, it's actually quite roomy inside. Very attractive. Turns on a dime. Just another good, solid car.
Purchased a new car
Uses car for Commuting
Does recommend this car
---
Portly people look elsewhere
by Martinex from Frederick | September 20, 2013
I've driven small cars most of my life. This despite the fact that I'm not a small man but the recent spate of compacts and subcompacts have left me feeling gigantic. The Hyundai accent is no exception. It's a nice looking automobile, sort of a shrunken version of the Elantra. It also comes nicely equipped with Satellite Radio and ipod interface. My problems began as soon as I sat in the vehicle. I'm 5'10" (average height) but I'm also a bit wide if you will. The first thing I noticed was my head scraping the roof. This was solved by lowering the seat to the lowest possible setting. The accents lack of a center console (really how expensive can it be to put a box between the seats) was a real drawback. The little flip down arm rest is too close making it virtually worthless. I also wasn't crazy about the floaty handling. Lot's of body lean on turns. The suspension was just too soft. I'm not going to complain about performance. After all, it is a subcompact. The gas mileage was better than expected. Once you resign yourself to the fact that you're never going to win any stoplight confrontations you begin to ease up on the gas pedal. The accent rewards you with pretty decent fuel economy. Don't get me wrong: It's not a bad little car but the uncomfortable driving position makes me think that there may be better choices.
Purchased a new car
Uses car for Commuting
Does not recommend this car
---
Great Buy
by Jack from Madison, Wisconsin | September 17, 2013
I didn't know about cars.com. A relative recommended it to me, and even found the car. The ride is smooth, though it's a little unsteady in lane changes. It may just be that I'm getting used to it. The radio has Sirius XM until it expires. The sound is great, but I get a little tired of programmed listening. I prefer an actual radio show with a DJ, even with commercials, which I can tune out. Everyone I've talked to loves Hyundai.
Purchased a new car
Uses car for Just getting around
Does recommend this car
---
Lots of bugs
by Brad from Fort Collins CO | May 20, 2013
On going issue with check engine lights and valve stem tire pressure monitoring makes it a pain. Plus occasional window not wanting to roll up. Dealer solution is to reset the computer. O that is very comforting . I am glad it has a 5 year warranty but I will have rid myself of it long before then. Plus the front end is so low most of the under engine protection is damaged just from speed bumps and street drain pans.
Purchased a new car
Uses car for Just getting around
Does not recommend this car
---
BEST CAR I EVER OWNED
by BIG BAD BEN from OHIOP | May 4, 2013
WHAT A CAR FOR THE MONEY EXCELLANT GAS MILEAGE AND PLENTY OF POWER VERY STYLISH THIS IS MY THIRD HYUNDAI NEVER HAD A PROBLEM WITH ANY
Purchased a new car
Uses car for Just getting around
Does recommend this car
---
People Who Viewed this Car Also Viewed
Select up to three models to compare with the 2012 Hyundai Accent.
2013 Hyundai Elantra GT
Asking Price Range
$10,181–$16,681
Compare
2016 Hyundai Elantra
Starting MSRP
$17,250–$21,700
Compare
2014 BMW 760
Asking Price Range
$85,877–$85,893
Compare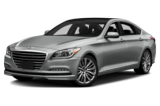 2016 Hyundai Genesis
Starting MSRP
$38,750–$53,850
Compare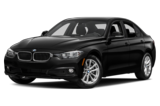 2017 BMW 320
Starting MSRP
$33,450–$35,450
Compare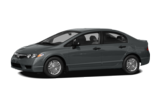 2010 Honda Civic
Asking Price Range
$6,369–$13,273
Compare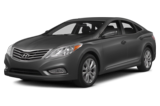 2014 Hyundai Azera
Asking Price Range
$14,452–$27,332
Compare
Featured Services for this Hyundai Accent