Editor's note: This review was written in June 2011 about the 2012 Hyundai Accent. Little of substance has changed with this year's model. To see what's new for 2013, click here, or check out a side-by-side comparison of the two model years.
Editor's note: Estimated mileage ratings have been lowered to reflect a November 2012 EPA audit of this car's stated mileage.
A few years ago the subcompact class was supposed to take over the auto industry. There was a slew of small cars with low sticker prices and decent efficiency, power and features. While all of them got you to Point B, few did so as a complete package, and the segment as a whole didn't set the world afire, even with high gas prices. Hyundai's Accent was at the rear of the pack, and for 2012 the company has completely redesigned its entry-level offering.
The Accent now runs away from the rest of the segment in terms of value and features.
The bulbous two-door hatchback body style — and its sub-$10,000 price tag — are gone, replaced by attractive four-door sedan and hatchback body styles. The base price has risen by a few thousand dollars, but it actually delivers more value now.
The Accent sedan is on sale now, and the hatchback will arrive at dealers by the end of June.
Performance
Subcompact buyers have been treated poorly in the performance department. Inexpensive engines and transmissions have resulted in subpar mileage numbers despite the fact that the subcompacts weigh less than compact cars.
Like the Ford Fiesta, the new Accent gets an advanced engine. Hyundai has direct injection in its new 1.6-liter four-cylinder engine, good for 138 horsepower. That's a lot of power in this segment. It gets 28/37 mpg city/highway when teamed with either the standard six-speed manual or six-speed automatic transmission. The Fiesta is closest, with ratings of 28/37 mpg. You can choose a Fiesta SE hatchback with an automatic and optional SFE Package to get 29/40 mpg, but that will cost $16,990. The Accent's highest configuration price is $16,795. The Honda Fit is far behind at 27/33 mpg, and the Toyota Yaris is in the mix at 29/36 mpg.
While the Accent has more power than others in the class, I wouldn't call it fleet of foot. When accelerating from a dead stop, the Accent strained, as do most in this class, and I was ferrying two other average-size adults in the car. It struggled even more up hills, but on the highway it passed with plenty of assurance.
It felt livelier than the Fiesta, especially when using the manual feature on the six-speed automatic I was testing. Few cars in this class have that feature or hill start assist, which is standard on automatic models. While stopped on an incline, it keeps the car from rolling backward when the driver's foot moves from the brake to the gas.
Only the Fit might be quicker, but the Fit falls far short in a very important department that makes the Accent exceptional: It has a soft, comfortable ride that is rare not only among subcompacts but also most compacts. Road noise is also exceptionally quiet. My test route on the roads around Las Vegas and the Hoover Dam was made up of mostly fresh or smooth blacktop, but even over the rare concrete highway segments I encountered, it was easy to hold a conversation.
Steering is as crisp as you would expect from a car this small. I did feel that the low-rolling-resistance tires didn't offer enough grip when making sharp turns, however. The car didn't exhibit much of the body roll you sometimes encounter in this segment.
Add that to terrific brakes — standard four-wheel discs — and the Accent exudes a sense of safe travel, which is something that is often hard to come by in a subcompact.
Exterior
When you think subcompact, interesting design doesn't immediately come to mind. Look at cars like the Yaris, Fit and Nissan Versa, and you won't be wowed. Buyers in this segment have been basically told that with the bottom-basement sticker price comes ho-hum looks, and who are you to complain?
However, tides are changing, and the Accent is the second of a new wave of aggressively styled yet affordable small cars along with the Fiesta and upcoming Kia Rio.
The front end mimics the larger compact Hyundai Elantra's look, but the smaller dimensions of the Accent are most noticeable in profile and the rear of the sedan. Its short trunk lid and wraparound taillights highlight how much shorter the car is versus the Elantra.
The four-door hatchback is a bit better-looking and seems like a more cohesive, upscale design. It doesn't look unique from the side and could be confused with any number of other hatchbacks on the market, but the rear hatch itself has a very small window and lots of sheet metal below it that's framed by two very tall taillights.
It's a bold look for an inexpensive car.
Interior & Cargo
Like the performance and the exterior design, the inside, too, reminds me of a more substantial vehicle. All the fabrics, buttons and plastic panels are of good quality. The textured dashboard and design look futuristic and sleek.
Hyundai had a new Ford Fiesta on hand during my test of the Accent, and I compared its high-quality interior with that of the Accent. I'd say the two are nearly on par, with Ford having a few more instances of chintzy materials, especially the flimsy plastic door handles, while the Accent has substantial chromed handles.
The front seats are also quite comfortable with good support. I drove for an hour and sat as the front passenger for about an hour and felt no twinges of discomfort. The rear is also rather large, ferrying adults in relative comfort with 33.3 inches of legroom and 47.2 inches of hip room. Both numbers are behind the spacious Fit at 34.5 and 51.3 inches, respectively, but are favorable to the Ford Fiesta's 31.2 and 49.2 inches, respectively.
At 13.7 cubic feet, the sedan's trunk is good, identically sized to the Yaris sedan and ahead of the Fiesta's 12.8 cubic feet. The hatchback's cargo area leads the class at 21.2 cubic feet, significantly bigger than the four-door versions of the Fiesta (15.4) and Yaris (9.8). The Fit is closest at 20.6 cubic feet, but when you fold the rear seats flat, the Fit wins with its 57.3 cubic feet versus the Accent's 47.5 cubic feet.
Features
Hyundai isn't succeeding these days just because its cars are improving. The brand is also keeping prices low with impressive content levels. That continues here.
The base GLS sedan is the least expensive option, and its $12,445 price tag doesn't include air conditioning, power mirrors and windows, or a stereo. To get those features and still keep the standard six-speed manual transmission, you need to opt for the Comfort Package, which raises the price to $14,195 and adds a stereo with USB input and power mirrors. I doubt many owners will forgo air conditioning, but if you do and regret it, Hyundai says you can easily go back to the dealer and get it installed for an additional fee.
The GLS still comes standard with 14-inch steel wheels, trip computer, height-adjustable driver's seat, 60/40-split folding rear seat and a center armrest, none of which is a given in this class. A tilt steering wheel is standard across the line. No telescoping feature is available.
If you want the automatic transmission, it comes in an option package that includes the Comfort Package, raising the price to $15,195. A Premium Package can be added to the automatic GLS that adds remote keyless entry, cruise control, Bluetooth, premium cloth seats, sunglasses holder, sliding armrest and storage box, 16-inch alloy wheels, fog lights and steering-wheel-mounted audio controls.
The GLS is the only sedan trim available.
The five-door hatchback comes better equipped in GS and SE trims with either manual or automatic transmissions.
At $14,595, the GS has air conditioning, six-speaker stereo with USB, armrest, and power windows and mirrors. The automatic is an extra $1,200 and includes cruise control.
The $15,795 SE adds sportier steering, cruise control, Bluetooth, leather-wrapped steering wheel, premium cloth seats, 16-inch alloy wheels, fog lights and a rear spoiler. Automatic transmission is an additional $1,000.
Safety
The Accent comes with a number of standard safety features we haven't seen in this class. Chief among them is standard stability control, which is required by law on all 2012 models but isn't present on many subcompacts currently on sale, even as an option. Active front head restraints and side-impact and side curtain airbags are also standard.
The Accent has not yet been crash-tested by the National Highway Traffic Safety Administration or the Insurance Institute for Highway Safety.
Accent in the Market
The Accent is a winning formula of attractive design meeting extreme value. The fact that it drives well and gets class-leading mileage only cements it at the top of the subcompact class … for now. New models from Kia, Chevy and Nissan will be out later this year while redesigned products from Honda and Toyota are on the horizon.
---
People Who Viewed this Car Also Viewed
Select up to three models to compare with the 2013 Hyundai Accent.
2001 Audi A8
Asking Price Range
$2,636–$8,264
Compare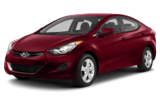 2013 Hyundai Elantra
Asking Price Range
$9,214–$16,210
Compare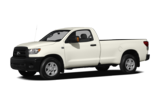 2010 Toyota Tundra
Asking Price Range
$14,192–$32,268
Compare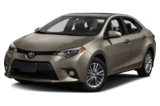 2014 Toyota Corolla
Asking Price Range
$11,221–$18,245
Compare
2014 Hyundai Elantra GT
Asking Price Range
$10,533–$17,337
Compare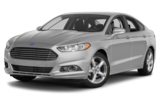 2016 Ford Fusion
Starting MSRP
$22,750–$33,270
Compare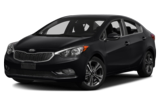 2014 Kia Forte
Asking Price Range
$9,436–$15,848
Compare
2013 Hyundai Genesis
Asking Price Range
$14,007–$27,003
Compare
Featured Services for this Hyundai Accent