Try South Korean's Hyundai, whose all-new Azera sedan arrived for 2006 as a more-then-credible player in near-premium sedan class that also includes the Avalon, Nissan Maxima, Ford Five Hundred/Mercury Montego, Buick LaCrosse, Pontiac Grand Prix, and Chevrolet Impala.

With the Azera, Hyundai has created its most luxurious model yet, and seems ready to compete effectively among sedans that sell in the $35,000-$30,000 range.

The Azera is proof that Hyundai has come a long way since introducing its first vehicle in the U.S. market in 1986. The Azera is a full-size premium sedan that replaces last year's XG350.

Aimed mostly at the Avalon, the Azera starts at $25,000 and runs as high as $30,075 (with options and freight) for the fully-equipped Limited model we tested, yet offers more amenities even at the starting price than consumers will find in the base Avalon, which begins at $27,000.

The Limited model, though, seems more like a Lexus, and yet is priced about $4,000 less than a comparably equipped Avalon.

Styling is rather bland, but that's the case with the Avalon, as well as the Five Hundred/Montego and LaCrosse. There are cars in this class with more edgy styling, such as the Maxima, Chrysler 300 and Dodge Charger.

As for performance, though, the Azera ranks near the top among competitors with V-6 engines, thanks to the 263-horsepower, 3.8-liter V-6 engine under its hood. This engine represents an increase of 69 horsepower from last year's XG350, and has more power than the base engines of the LaCrosse, Grand Prix, Impala, Five Hundred/Montego, Chrysler 300 and Charger.

The base engines in the Grand Prix and LaCrosse have just 200 horsepower, and even the optional V-6 offers just 240. The 300's base V-6 has just 190 horsepower, and the midlevel six-cylinder 240; the Five Hundred and Montego have a 3.0-liter V-6 with just 203 horsepower, and that's the only engine offered in those cars. The Avalon, which was completely redesigned for 2006, leads the class with 268 horsepower; the Maxima is second, with 265.

To get more power than what the Azera, Avalon and Maxima offer, you'd have to choose the Hemi V-8 option in the 300 or Charger.

But with those V-8, you'll have to burn more fuel. The Azera has surprisingly good fuel economy for the amount of power it offers: EPA ratings are 19 miles per gallon in the city and 28 mpg on the highway. That's less than the 22 city/31 highway ratings of the Avalon, but Toyota recommends that only premium fuel be used in the car. The Azera is designed for unleaded regular.

A big surprise with the Azera is that it doesn't fit into anyone's preconceived notions about Hyundai automobiles, which many consumers view as less-expensive but also somewhat inferior to their Japanese counterparts. Hyundai and Chrysler were rated the least-trusted auto brands in the United States in a recent Strategic Vision survey of consumers who bought new vehicles during the 2005 model year.

Still, finding something inferior about the Azera, even in direct comparison with the Avalon, might be a real challenge. It perhaps offers a prelude to what consumers will see when Hyundai launches its planned premium brand, probably within the next two years. The company has decided that if Toyota can have Lexus, it can have its own upscale brand as well.

Even so, it's going to be hard for Hyundai to fetch prices for the Azera that are even close to those of the Avalon, which has become the vehicle of choice among import buyers ages 55 and up. Toyota's reputation for quality is one of the reasons, and despite Hyundai's remarkable improvement in quality and reliability over the past few years, it's going to take a while longer to convince the buying public that Hyundai vehicles are worth as much as Toyotas.

For that reason, the Azera will be offered at bargain prices compared with the Avalon, at least for the time being.

Hyundai officials say they believe that the Azera will appeal to buyers who don't want to pay extra for a well-established brand name. These buyers might include some who would also consider high-end versions of the slightly smaller Honda Accord and Toyota Camry, but also might include some were considering the midsize Hyundai Sonata sedan, upon which the Azera is based.

The Azera is a stretched version of the redesigned Sonata that arrived for 2005, just as the Avalon is a stretched version of the Camry. The current Sonata itself is a very good car that can hold its own against Camry and Accord models that costs thousands of dollars more.

But the Azera is significantly different from the Sonata, with its own unique exterior sheet metal and a much more-refined interior. The floor pan also is different from the Sonata's, a necessity since the Azera is longer and roomier.

Among standard features even on the entry SE model are halogen projector-beam headlights, dual-zone automatic climate control, self-dimming rearview mirror, HomeLink universal garage/gate opener, power driver and passenger seats, power windows/mirrors/door locks with remote, engine-immobilizer security system, and woodgrain and metal interior accents.

Also included on the SE are electronic stability control; 16-inch, five-spoke aluminum-alloy wheels; traction control; six-speaker AM/FM/compact-disc audio system with MP3 playback; LED taillights; active front head restraints; and cloth seats. Options include a power sunroof; premium 10-speaker Infinity audio system with an in-dash, six-disc CD changer; and heated front seats.

Moving up to the Limited model brings leather seats; 17-inch, 10-spoke alloy wheels; the heated front seats; an electroluminescent gauge cluster; wood trim on the steering wheel; and a power rear sunshade that automatically lowers when the transmission is shifted into reverse. Also included are bumper moldings with chrome-inserts.

Our test vehicle came with a bunch of extras lumped together in the $2,500 "ultimate package," which included the sunroof, the Infinity audio system, power tilt/telescopic steering column, power foot pedals, rain-sensing wipers, and power-folding side mirrors. A sunroof wind deflector was an additional $80. Both models get the same V-6 engine, and both come with the same five-speed automatic transmission. As with most upscale automatics these days, it comes with a manual-shift function that lets the driver decide when to change gears, or it can be left in fully automatic mode.

Safety features abound on the Azera. Both models come with eight standard air bags, including dual front, front and rear seat-mounted side, and front and rear overhead side-curtain air bags.

The stability-control system and the standard antilock brakes are designed to help avoid collisions, while the air bags and front headrest pre-tensioners are among so-called passive safety features intended to protect occupants should a collision occur. No federal crash-test results have been released yet for the Azera.

Inside, this car looks nothing like the Hyundais of the past. Think Lexus, not Hyundai. Fit and finish is excellent, and materials seem much more expensive than we've seen before from South Korean automakers.

The cabin is among the roomiest in the class, giving five adults quite comfortable seating for around-town or cross-country jaunts. Hyundai says the Azera has more interior space than the Avalon, BMW 760i and Mercedes-Benz S-class sedans.

This vehicle rides more like a luxury car than an affordable sedan, too. It's also quieter at highway speeds than most of the competition -- even the Lexus ES, Hyundai says.

The warranty shows that Hyundai is confidant in the quality of its cars. Among the best in the industry, the warranty includes basic bumper-to-bumper coverage for five years or 60,000 miles, powertrain coverage for 10 years/100,000 miles, seven years/unlimited mileage on corrosion; and five years of 24-hour roadside assistance with no mileage limit.

The roadside service includes emergency towing, lockout service and limited coverage for trip-interruption expenses, Hyundai says. There is no deductible on any of the coverages.

2006 Hyundai Azera
The package: Full-size, four-door, front-drive, V-6 powered, five-passenger premium sedan.
Highlights: The most luxurious Hyundai yet, this is a stretched version of the Sonata that replaces last year's XG350 model. It's quite powerful, roomy, and very well-equipped, with prices thousands of dollars below some of its competitors.
Negatives: Bland styling, which is typical in this class.
Engine: 3.8-liter V-6.
Transmission: 5-speed automatic with manual-shift feature.
Power/torque: 263HP/255 foot-pounds.
Brakes, front/rear: Disc/disc, antilock.
Length: 192.7 inches.
Curb weight: 3,629-3,740 pounds.
Cargo volume: 16.6 cubic feet.
Fuel capacity/type: 19.8 gallons/unleaded regular.
EPA fuel economy: 19 miles per gallon city/28 highway.
Major competitors: Toyota Avalon, Nissan Maxima, Buick LaCrosse, Pontiac Grand Prix, Chevrolet Impala, Chrysler 300, Dodge Charger.
Base price range: $24,995-$27,494, including $660 freight.
Price as tested: $30,075, including freight and options (Limited model).
On the Road rating: ***** (five stars out of five).

Prices shown are manufacturer's suggested retail; actual selling price may vary according to manufacturer and/or dealer rebates, discounts and incentives, if any.

G. Chambers Williams III is staff automotive columnist for the San Antonio Express-News and former transportation writer for the Star-Telegram. His automotive columns have appeared regularly in the Star-Telegram since 1995. Contact him at (210) 250-3236; chambers@star-telegram.com.


---
People Who Viewed this Car Also Viewed
Select up to three models to compare with the 2006 Hyundai Azera.
2004 Audi A4
Asking Price Range
$2,428–$10,080
Compare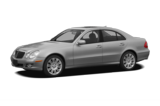 2008 Mercedes-Benz E-Class
Asking Price Range
$6,255–$21,639
Compare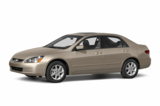 2003 Honda Accord
Asking Price Range
$2,420–$8,644
Compare
2008 Audi A6
Asking Price Range
$7,207–$17,479
Compare
2006 Mercedes-Benz C-Class
Asking Price Range
$3,766–$12,678
Compare
2015 Hyundai Elantra
Starting MSRP
$17,250–$21,700
Compare
2016 Honda Civic
Starting MSRP
$18,640–$26,500
Compare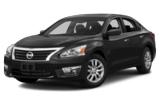 2013 Nissan Altima
Asking Price Range
$9,882–$19,154
Compare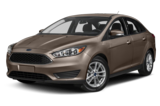 2015 Ford Focus
Starting MSRP
$17,170–$23,670
Compare
Featured Services for this Hyundai Azera