Average Ratings
---
16 out of 20 people recommended this car.
---
elantra wagon ve
by emy from woodville, nova scotia | June 21, 2016
purchased feb 2000, new minas n.s.. to take my pets to the upei vet college (Charlottetown). has served me and my pets very well. now I am looking for rear wiper motor (this would be the 3rd), first replaced under warranty in 2001. I have no funds for $300.00cdn plus 2 hrs labour. this must be one of the best car Hyundai made, sad that they stopped making this model after 2000. in atlantic cdn, body rust is common after a few years, the ve wagon has rusting. odo reading at 167,000 kms gone back and forth to toronto, ont. 2x, Charlottetown 6x from Woodville, ns reliable work horse for town, city and highway.
Purchased a new car
Uses car for Transporting family
Does recommend this car
---
very very easy car to live with
by me from | April 19, 2012
this car has been in my family now since 2000, i'm guessing it has maybe a year or two left in it before we decide to move on to something a little more up to date but I have to say... this car has been flawless, it is amazingly reliable and cheap to run. thats mainly down to a lack of umf in the power apartment but it really does make the best of the horses it got, and its pretty light too. very good transmission, feels slick and it's surprisingly fun and easy to drive. it's not a looker, inside or out (but it sure looks better than the 3rd gen). AND it doesn't hold its value well, in fact it pretty much drops like a fly but thats not really the point. it will last, and service costs will cost peanuts. so if you're after a cheap alternative, which also handles pretty well on twisty roads its not a bad option. i'm guessing the prices are now so low it's almost a no-brainer (you buy it, run it untill it says "NO MORE!" and move on) unless you are very aware of what brand of car you are driving and only want upmarket motors. well, you wouldn't be here then would you.. :) I think me and my family would recommend it to anybody who wants a cheap reliable car, it's weird how a car grows on you. I will be sad when it ends up in the crusher one day..
Purchased a new car
Uses car for Just getting around
Does recommend this car
---
Dream to Drive until the Transmission Gave Out
by Snooze Cruiser from Wilmington, DE | October 25, 2011
I loved my 2000 Hyundai Elantra. It got me everywhere I needed to go, it was comfortable, it got good gas mileage (until the transmission started to go), and it got me through college. I had absolutely no problems with this car for 150,000 miles- I didn't have to replace anything. Then the radiator blew out. Then, at 156,000 miles the transmission started to act up. I had trouble before with it slipping out of 4th going up hills. But apparently the trans on this car is infamous and is from Mitsubishi. This car was a dream to drive but the transmission was not reliable.
Purchased a new car
Uses car for Commuting
Does recommend this car
---
Good then bad
by Lotus from Mississippi | April 21, 2011
Bought this car new. For the first 100,000 miles it was terrific. Then at about 103,000 miles it all fell apart despite my responsible regular maintenance. It developed an electrical short so that the headlights and brake lights would not turn off ever, even with the car turned off. The clutch in the automatic transmission began to slip. Driver's door window motor pooped out. Windshield washer stopped working. Sun roof failed. Rubber trim buckled. What was my best friend suddenly became an unreliable money pit.
Purchased a new car
Uses car for Commuting
Does not recommend this car
---
GREAT AND RELIABLE!!!WORTH EVERY PENNY!
by John Escabar from angola, ny | February 9, 2011
I paid about $3400 for my elantra with 97k miles on it. It now has 150k miles on it and no major issues. This car has been great to me and is work every penny!!! Very reliable.
Purchased a new car
Uses car for Commuting
Does recommend this car
---
Love this car - no... LOVE this car!
by HellonWheels from north TX | July 31, 2010
This is the Elantra GLS wagon, bought used in 2003 with 67K miles on it. Presently, it has 112K. Except for mostly routine issues like a few blown lamps and a dead starter and then oil changes, we had absolutely no problems with this car at all until about three years ago when it hit 90K, give or take. The radiator blew while I was going down the highway. Despite having to pilot the poor thing about 1/2 mile off the highway and into a parking lot, billowing white smoke all the way, the engine remained rock solid. We replaced tires and corners and the battery the next year. Other than that, this car has endured all we've done (and not done) to it. The A/C needs some love but it's Texas and we don't have a garage and it's black so really, is there any hope? :) The ride is relatively stiff and the steering is spry and responsive. It handles well and I can turn around and fit in places that don't seem possible. The acceleration is really good for a 4 valve engine - surprisingly peppy - but the A/C definitely drags it down so we're in the habit of pushing the A/C button to turn off the system when we get to on-ramps and such. It makes an audible difference and you can definitely feel the engine's gratitude at not having to drive the compressor, too. The interior is in decent shape and has held up to innumerable dogs, several kids of varying ages and sizes, car seats, groceries, you name it. A visor broke during very cold weather and a door pull was cracked when we bought it and finally gave out. The fuel economy is amazing and makes me sad, too. This car is 11 years old and gets better gas mileage than more than half of the brand new cars produced. That's just wrong. I average 21 mpg, mostly in-town driving, some highway, and even including all the 0mpg time spent leaving the engine running with the A/C on while I wait for someone to get out of work or go through a drive-through or listen to Car Talk. The cargo space is amazing. It's a TARDIS of a car. I've shoved things in the back that logic would dictate could not possibly fit, usually without having to drop the seats. My husband's wheelchair is not a problem to fold and chunk in the back. The seating capacity is limited to four people, two front, two back unless you're really mean or really desperate and then you can cram three people in the back seat but they will hate you for life. The problems we have with this car are mostly age-related and neglect-based in terms of the interior and body. Mechanically it is outstanding, thanks to its original construction and the fantastic mechanic we finally found. I'm hoping for another 10 years if the highway gods are willing and the paint don't rise!
Purchased a new car
Uses car for Commuting
Does recommend this car
---
Don't Overlook
by Satisfied from CT | May 28, 2010
I bought this car, because the price. If I compare the highest and this car price I ever pay, It worth every penny of it. People associate "name" with status, WRONG!!!. Look into your pocket, don't missjudge what you see out there. Overall this is a good, reliable, fun car to buy. Just need to take good care. Once thing I changed the radio, does NOT bring CD player. That's it!
Purchased a new car
Uses car for Just getting around
Does recommend this car
---
Over 130k Miles and it's still going strong
by lois from San Diego CA | May 13, 2010
I purchased this car used over 4 years ago, and I have to say that I am so so so impressed with this little car!!! It is surprisingly peppy, and for a little tiny commuter car, it is really pretty comfortable. The back seat is a tight fit though. My husband used this car as a work vehicle for about 18 months, and I am actually surprised that this thing is still running well after constant driving onto construction sites! I am really tough on all my cars.... let me rephrase that, I am HORRIBLE to my cars. I commute to work (often in stop and go traffic), I am terrible at keeping up with oil changes, 99.9% of the time it is filthy, and I am notorious for putting off much needed minor maintenance. This car has never given me any major problems, and honestly, I am SHOCKED! Aside from some cosmetic interior part going bunk (understandable seeing it's over 10 years old) the engine, transmission, and everything that counts when you need a dependable car is still going strong. I would rate this car with 10 stars for reliability if I could! Before I happened upon this car I would have never thought of buying a Hyundai, however after owning this car, I will certainly buy from them again! The Elantra may not be much to look at, but I have to say, this car surprised the heck out of me!
Purchased a new car
Uses car for Work
Does recommend this car
---
Hard working car, so strong
by Gido from San Antonio,TX | March 16, 2010
I love this car, it's so reliable, low gas consuming, so strong motor. The status of the car as it's obvious from the photo is great. the price also is so suitable. I'd recommend it for any one who needs a cheap car with an outstanding condition.
Purchased a new car
Uses car for Transporting family
Does recommend this car
---
Drove It Till A Drunk Killed It!
by Loved It! from Indianapolis, IN | January 23, 2010
I drove this 100 miles round trip 5+ days a week from March 2000 till last week when a drunk crashed into it in my driveway(go figure, but at least no one was hurt!). It had 290K miles on it and until 3 months ago, I had never done more than basic maintenance/wear items. It is easily the best car I have ever owned.
Purchased a new car
Uses car for Commuting
Does recommend this car
---
People Who Viewed this Car Also Viewed
Select up to three models to compare with the 2000 Hyundai Elantra.
1994 BMW 750
Asking Price Range
Price Coming Soon
Compare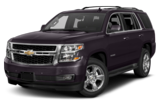 2017 Chevrolet Tahoe
Starting MSRP
$47,215–$65,030
Compare
2016 Chevrolet Sonic
Starting MSRP
$14,345–$21,495
Compare
2008 Chevrolet Corvette
Asking Price Range
$15,921–$48,373
Compare
2014 Chevrolet Spark
Asking Price Range
$6,832–$12,412
Compare
Featured Services for this Hyundai Elantra