Average Ratings
---
9 out of 11 people recommended this car.
---
Horrible
by LalaFairy from | July 15, 2013
P.O.S. not worth even looking at. I test drove it and I was honestly scared for my life. This car not only got in an accident with the current seller but the one before that to and it need new brakes.. don't waste your money.
Purchased a new car
Uses car for N/A
Does not recommend this car
---
Good car for the money
by honda400ex2 from Rice, Minnesota | June 17, 2012
I bought this 2001 Elantra used in 2003 with 22,000 miles on it and now have 243,000 miles and counting. 85% of the miles are hwy miles, 96 miles per day to work & home. Over all a good commuting car; not really too exciting as far as acceleration, but enough for your daily drive. Comfort is ok, but much farther than 50-60 miles you will need to take a stretch break. In summer I get 33 to 34 mpg, during our Minnesota winters with warm up time I usually get around 28 to 30 mpg. Not too bad for a car 11 years old. I didn't have to many vists to the repair shop. The couple of non maintance problems was a shift sensor that went out and I replace the tie rods. Otherwise as long as I did the basic maintance items all was ok. Over all a good car for the $4100 I payed for it in 2003.
Purchased a new car
Uses car for Commuting
Does recommend this car
---
better than expected
by Elantra owner from southeast ohio | December 19, 2011
I bought this as a throw away car 10 years and 157k miles later it is still reliable. Heater, exhast, starter system, air, belts, hoses, even the waterpump are original. Car looks and drives like a "good" rated used car.
Purchased a new car
Uses car for Commuting
Does recommend this car
---
MAJOR HYUNDAI PROBLEMS; DON'T BE FOOLED YET
by Disappointed teacher from New Haven, CT | September 14, 2011
Having just spent nearly $1000 to have the air conditioner on my Elantra fixed, my car now is once again at the mechanics be cause the windows won't work; the wires are corroded between the door and main body. Cost for kit to fix the wires? $1320 and that is without labor. I will never, ever, purchase another Hyundai. Please do not listen to the propaganda here. In addition the dealerships jack up the maintenance services. As a teacher the cost of this car has decimated my savings. Think very carefully before buying a Hyundai.
Purchased a new car
Uses car for Work
Does not recommend this car
---
Most Reliable Car I've Owned
by prairieboy from Winnipeg, Manitoba, Canada | January 17, 2011
We've bought two used 2001 Elantra's now. They are rated the highest in their class in the LemonAid Used Car Guide Book. Hands down, my favorite. Only spent money on basic maintanence (brakes, tires, ball joints, tie-rod ends, etc). Bought the first one with 190,000km on it in 2005, and the second with 170,000km in 2010. A bit of a rust problem when they get 8+ years old (small spot on rear fender and some underneath on the rocker panels). Never burned oil, and the tranny was great. It's a very zippy 2.0L 4 cylinder engine! Great for passing on the hwy. We're going to use it to tow our 8 foot tent trailer camper. It's not great great on fuel, but ok. I get about 25-27 miles per Canadian gallon (4.5L) in the city and 30-35 on the highway.
Purchased a new car
Uses car for Commuting
Does recommend this car
---
2001 yundai Elantra GT Hatchback
by mtntexas from Carrollton, Tx | November 12, 2010
Terrific little car. After owning 4 BMWs in a row, I bopught a used Elantra from a friend. I had been surprised and impressed with the leather interior and the pep on the highway. It doesn't have the "jump" that the 325i has but it is a solid car, the gas mileage is decent, and it's as quiet inside as my BMW 528. It's a fun little car with a lot on room. I DO wish that the window switches were in the console, though.
Purchased a new car
Uses car for Having fun
Does recommend this car
---
Hyundai Elantra 2001 so far so good
by Pablo from VA | April 19, 2010
I have driven it to and from work everyday for 2 months and so far so good over 30 mpg, nice cd player, tinted windows...cooler than I'm used to. No sunroof though this was advertised...got it and took it for an oil change right away - no air filter...otherwise looking good.
Purchased a new car
Uses car for Commuting
Does recommend this car
---
Most Reliable Car I've Ever Owned/Great in a Crash
by Elantra Owner 4 yrs from Illinois | July 22, 2009
I've owned 2 2001 Elantras in 4 years, they are cheap to obtain and insainly cheap to upkeep. My first one was baught with minor transmition problems, the cluch was worn from having three teenage girls learn to drive stickshift on it but the car held strong with no other complaints until late 2008 when it took the full bore hit of a full size pickup truck doing 55+ to the corner of the front fender and driver door! I spent 7 hours in the hospital and walked away with only a minor cuncussion, severly bruised carpal (bone in the wrist) from my grip on the steering wheel, and a few cuts from shattered glass. My second car i still own, she is 8 yrs old and only now starting to show her age. 164k miles, used for towing (a trailer, of what i don't know) by the previouse owner, and only know is the car starting to wear out. The fourth cylinder misfires and the front axel has minor damage from wear. The car still accelarates well in spite. Both have been extremely reliable, the engine will only cut out when it is very damp (right after a rain) but will fire right back up with no problems. They drive great in the winter. I went through two winters in these cars with bald tires, even with no abs they handle extremely well. With proper minor maintnence this car will easily run forever. The stickshifts are very easy on gas, i have meased my first car's gas consumption to be about 33 highway on a road trip and they have a lot of pep for a small engine.
Purchased a new car
Uses car for Just getting around
Does recommend this car
---
Elentra GT = Solid City Car!
by NY Suburbs from Bergen County, NJ | February 22, 2009
Reliability / Value: After 8 years of ownership, I've only needed to replace brake rotors and oil, making this car ridiculously cheap to maintain. Add the combination of solid performance and a leather interior and you've got some real value for the money. Interior: This car seems deceptively small: the hatchback is very useful and it provides more cargo room that you'd think. The leather interior of the GT was a great upgrade both in terms of durability and appearance. The leg room in the back is comparable to a good sedan, such as an Accord. Performance and Handling: Both are decent - it can hold its own with Toyotas, Mazdas and some cars 50% more in price. The hp and torque are better than average, although there's some lag in shifting. You'll feel this the most when passing at about 65. The acceleration around town is fine. Steering and brakes are solid and it does quite well in snow. Comfort: Interior room is spacious but the seats could be more comfortable and there is a good amount of exterior noise on the highway. The GT is "sport tuned" so it's probably a bit harsher than the GLS.
Purchased a new car
Uses car for Just getting around
Does recommend this car
---
Best car I've owned!
by Seattle commuter from Seattle, Washington | October 13, 2008
For it's exterior styling i give it a 4 for being a point A to Point B sedan for very little money, it has alot of potential for being a real head turner. For the Reliability rating i give it a 5 star because Ive had this Car for 3 years now have put over 40,000 miles on it and besides normal maintanence i've never had to do any major work on it, i actually just found out it has it's origanal tinning belt that it normally neede to be replaces at 50,000 miels this car is bult so well i've almost doubles the life of the engine's main belt, For the performance of this car while not comparing it to other engine sizes, I would rate it a 4, it definately gives a punch if you floor it but there is a slight hesitation in the actual acceleration that some other 4cylinder engines may not have although it does have more horse power than other 4 cylinder engines. For the interior rating i give it 4 stars just because it's a great interior; bright and clean looking it'll take a lot to make it look dirty, however i find the gears; that raise and lower the seat, aren't exactly easy to reach with the door closed, for being taller than 5'10" you'll have a bit of trouble seeing the light turn red to green when in the front of the line at a traffic light. Other wise it's a great interior! Features: I give it a 4 stars because of the potential the elantra has for features for the base model almost power everything but the seats, great headlights etc... Handling i give 5 stars because even though it's 2wheel drive and front wheel drive i've driven this thing over hard packed snow and iced roads go slow and it handles like a dream in the winter also it has the best turning ratious of all the cars i've ever owned. the three point turn is a 2 point turn with this car if not pointless. Comfort I give a 3, just because I'm 6'1" and come a within a few inches of hitting my head on the roof , the seats are good but wouldn't want to make a more than a 500mile road trip with out stopping and stretching at least once or twice. Over all i give it a 5 star because it's a great car that will just keep on going and going with just about anything you throw at it with great gas mileage.
Purchased a new car
Uses car for N/A
Does recommend this car
---
People Who Viewed this Car Also Viewed
Select up to three models to compare with the 2001 Hyundai Elantra.
2015 Chrysler 300
Starting MSRP
$31,695–$37,570
Compare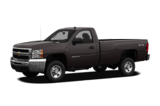 2010 Chevrolet Silverado 3500
Asking Price Range
$13,538–$41,106
Compare
Featured Services for this Hyundai Elantra