Average Ratings
---
10 out of 14 people recommended this car.
---
overall a good first car
by hyundai girl from Pennsylvania | July 7, 2014
I bought my hyundai elantra at 33,000 miles in 2013. It ran and looked brand new! The interior of the car is great with leather seats although it would be nice if they had seat warmers. I would have given it a higher reliability rating but in may of 2014 I had to replace the automatic transmission in it. I still love my elantra and plan to keep it as long as I can. Great first car! Roomy inside but still a small car!
Purchased a new car
Uses car for Just getting around
Does recommend this car
---
mileage question
by Test drivers from | March 19, 2013
The mileage is listed as 118,000, but actually it's 94,000, why would this be? The Carfax report also has the mileage as 118,000, but we drove the car today and it's 94,000. I'm confused......
Purchased a new car
Uses car for N/A
Does not recommend this car
---
Great Choice
by GG from Bellevue, NE | October 9, 2012
I agonize over major purchases and did a lot of research before I finally bought my 02 Elantra GT in May of 2002. Absolutely no regrets. It has been a really great car in every respect. For nearly every car the hatchback model is the way to go. Lots of room for even bulky items. This particular car, now over 10 years old with almost 92K miles, looks and runs like new.
Purchased a new car
Uses car for Just getting around
Does recommend this car
---
Poor Reliability
by Gretchen from Brunswick, ME | June 11, 2012
I purchased my 2002 Hyundai Elantra when it was five years old. The design of the car and features are decent for the class and gas mileage is pretty good (when working properly). I was wondering, when I bought It, why the price was so low compared to Hondas, Toyotas or Chevys of the same year and similar mileage. I soon found out as the car continued to have problem after problem. Reliability in at least this year Hyundai is terrible. The suspension arm broke (thankfully a recall as I had to have a rental for weeks), the cylinder head went, coil, gas pan strap and when I finally retired the car for a 2012 Honda Fit it had a loud clunking sound near the left front tire. There were more issues that I can't even remember, but the car was a constant trip to the repair shop and a drain on the wallet. I was very happy to turn it in for something reliable.
Purchased a new car
Uses car for Just getting around
Does not recommend this car
---
Wouldn't trade for any car in the world
by Import Motor Head from Missouri | February 21, 2010
I bought my 02 Elantra GT wile working at a Hyundai auto detail co. It was a trade in that I had to pick up from a lot a few blocks away from our shop, As soon as I hit the main road back I put it in first(5spd) and hit the go pedal and new this was the car for me, I never thought a little Hyundai hatchback had any HP tell this car, If you think you have to spend lots of money to get quality, Well I got dark blue real leather interior, digital gages that tell me I'm getting 23.7 mpg's and how far tell I run out of gas, Heated mirrors, independent suspension, four wheel disk brakes, Front and side impact airbags, 2.0L 16V DOHC 140 stock HP, fog lights, + all the little things, power windows, cd player with great speakers ext. All for under 20K. I've had my elantra for four years It is now a 8 year old car, And only replaced the clutch, Great performance, Great style, Great car. HYUNDAI ROCKS
Purchased a new car
Uses car for Having fun
Does recommend this car
---
It was okay
by Codust from ohio | January 29, 2010
I had an 02 GT and after about 80,000 miles it cost about 2,000 a year in repairs for no valid reason. It literally just started failing and falling apart.
Purchased a new car
Uses car for Commuting
Does not recommend this car
---
its good but dont expect a lot
by sv2010 from NJ | September 5, 2009
pros: - good price - over all good value for money Cons: break issue from day one, I would give car C for breaks Issue with front wheel rolling noise after 50k over all: I think you can buy Hyundai but I would say use this car as secondary car if you already have one expensive car.
Purchased a new car
Uses car for Commuting
Does recommend this car
---
the hyundai 2002
by car enthusiast yes i am from myrtle beach soutyh carolina | August 6, 2009
the 2002 hyundai 4 door car we own has been one of the best cars we have owned to date without a doubt. we reccommend this car to all. i hope we canj maybe upgrade to a 2009 hyundai or maybe a 2010.we really love this car. kampsamida or thanks to that auto maker.
Purchased a new car
Uses car for Commuting
Does recommend this car
---
Honda in disguise
by Painfully Practical from KC, MO | February 21, 2009
Great car. I have the hatchback GT model. It is very nice, handles well, good power. I have put 187,000 on it and had no mechanical trouble. The price is excellent. I really believe Hyundai will soon take its place beside Toyota and Honda and will adjust its price accordingly- but for now you get the same quality of car for half the price.
Purchased a new car
Uses car for Work
Does recommend this car
---
Incredible value
by kelb from Philadelphia | December 29, 2008
We bought the 2992 Elantra GT new for around $14,000, and it is the best car for the money that I have ever owned. When our twin daughters started driving, they preferred driving the Elantra to my Saab Turbo. The car quickly became theirs, and it was also the perfect car for new drivers. Easy to drive, and a tough car. Their first outing in the snow, they slid off the road and hit a tree. Damage to the car: one small black smudge on the bumper. If you are buying an Elantra be sure to check out the GT option - the styling is much sharper than the base Elantra, and it is loaded with standard features such as ABS, sport suspension, and even leather seats. We now have logged 87,000 miles on the car and the performance is not much different than new. The exhaust is starting to make a little noise so will probably need to be replaced soon. When we bought the car - our first Hyundai - I remember remarking that if a car company was going to offer a 100,000 mile warranty, they had to be building a good car. Our maintenance has consisted of regular oil changes, plus returning to the dealer for recommended major services. It has never broken down or run poorly. We have driven the Ford Focus and VW Jetta, and they are just not in the same class as this amazing car.
Purchased a new car
Uses car for Just getting around
Does recommend this car
---
People Who Viewed this Car Also Viewed
Select up to three models to compare with the 2002 Hyundai Elantra.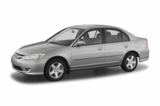 2005 Honda Civic
Asking Price Range
$2,276–$8,972
Compare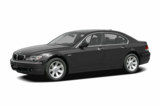 2006 BMW 760
Asking Price Range
$12,538–$22,214
Compare
2014 Cadillac ATS
Asking Price Range
$16,221–$31,889
Compare
2013 Chevrolet Tahoe
Asking Price Range
$24,412–$44,240
Compare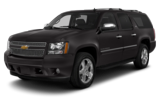 2013 Chevrolet Suburban
Asking Price Range
$23,787–$46,187
Compare
2016 Lexus IS 350
Starting MSRP
$40,870–$43,035
Compare
Featured Services for this Hyundai Elantra