Average Ratings
---
27 out of 32 people recommended this car.
---
Great First Car!
by Love my 05 from Northern Virginia | April 30, 2015
This is my first car although I learned to drive in a mini van but I am in love with my Elantra. I was very skeptical at first when I bought the car one year ago because it had 102000 miles already on it, but this car still impresses me every time I drive it. I saved up for years for a car and this one was definitely worth every penny. The pedals are very responsive (more so than my parents' new cars) and the steering is smooth and easy. I'm usually driving alone and passengers never complain so there is plenty of room. I've put another 4000 miles on it and living in a suburban area I'm getting about 20 mpg still which I can't complain about. I had considered selling the car this year when I go away to school, but I know I would regret it an I can't part with it. I do agree with another review that the cup holders are a little close but I have fit two full large Popeyes drinks in there without spills so it's alright.
Purchased a new car
Uses car for Just getting around
Does recommend this car
---
best car so far!
by love my car from | September 11, 2013
Bought my car about 2 years ago used. 68, 000 miles excellent condition.Handles amazing, great on gas, smooth ride for a small car. Oil changes, tire rotation, and some detailing has been about it so far! 2 minor things that erk me, wheel covers arent all that, and could use abit more storage space.All in all, great car for a great price.
Purchased a new car
Uses car for N/A
Does recommend this car
---
Great Car
by Kayla from Gardner, MA | May 14, 2013
I bought my car used, only a year old and hads 13,000 miles on it. I have owned this car since 2006 and have not had a single problem with it. In fact, it still has the factory battery. The only maintenance I have had done is oil changes, and my brakes once. I would buy this car again. I do not see myself steering from Hyundai ever again. I
Purchased a new car
Uses car for Just getting around
Does recommend this car
---
Cute little car
by First time car buyer from Davison, Michigan | March 11, 2013
In comparison to what I have driven in the past this car is tiny, I spend most of my time staring up other vehicles tail pipes when I'm stopped at a light. But aside from its small exterior looks, the inside for me is surprisingly spacious. Plenty of leg room, especially in the front, even with the seat pulled all the way forward (which I don't need) I still don't feel cramped. The back seat is pretty spacious and I enjoy the pockets in the back of the front seats for storage for maps and what-not. The main things I love about this vehicle is its quick and easy to handle, you can virtually steer with your fingertips, And while it is only getting me about 26-27 MPG it is still saving me on gas for my daily commute to work, I've already found that Im spending at least $15 less a week in gas, then I used to. The only things this car really lacks for in creature comforts that I am accustomed to having, is this vehicle does not come standard with ABS nor does it have cruise control, the cup holders are too close together to have multiple drinks in it, and I'm particularly shocked that a '05 has a tape-deck in it. I guess the original purchaser of this vehicle desired to opt out of the optional upgrades. But when all is said and done, I love this car and will probably purchase another Hyundai Elantra in the future.
Purchased a new car
Uses car for Commuting
Does recommend this car
---
very nice eco car
by bubaron from mn | October 8, 2012
bought this car new for my wife has 170 000 trouble free miles on it now never been in the shop other than oil changes and tranny service have changed brake pads twice spark plugs once tires are lasting 50 000 + never had ailignment all in all when i replace this car i will buy another
Purchased a new car
Uses car for Commuting
Does recommend this car
---
Awesome econobox!
by Hyundai is great from Wilkes-Barre, PA | June 23, 2011
Great interior design, with 4 cup holders in the front you have plenty of space for your bevrages, good sound system, nice space for you to strech out, digital clock for convinece,to great, miserly gas milage, the econobox has many creatcher needs, and and many more conforts. Trunk space is much more then expected. Outside the styling is fabulous, even worth admiradtion to this day. of course, the prformece was the only thing that was not completly outstanding, however, it was still a impressive preformace rate for an econobox,making this a must have as a first car for teens or a last car for senoirs.
Purchased a new car
Uses car for Commuting
Does recommend this car
---
Great car, great gas mileage.
by Jack from Houston | May 20, 2011
This car is great. Gets excellent gas mileage, one of the safest cars on the road, and it's inexpensive.
Purchased a new car
Uses car for Just getting around
Does recommend this car
---
Alright car.
by disneynut from Meyersdale, PA | February 9, 2011
I bought it brand new off of the lot. Nice little car, in good weather. Snow/winter driving is horrible, even with really good winter tires. My car seems to eat tires, the first set of tires lasted less than 20,000 miles. Drives great, shifts great, never had a problem with the clutch. Great gas milage, average 30-32 driving around town, better on trips. It's an ok car, probably won't buy another one.
Purchased a new car
Uses car for Transporting family
Does not recommend this car
---
Not a Quality Car
by Not Impressed from Wichita, ks | February 8, 2011
Would take it in for warranty repairs, repairs would not hold up any longer than 6 months. Paint job is poor poor poor, paint started to pickle along the bumper. Wheel paint wears off. Paint started to bubble after a hail storm. Took it in to fix the alarm kept going off. Repair didn't last long. Service solution was to lock the door manually so the alarm wouldn't go off at random. After the last Hyndai repair there was a rattle that did not go away. Glad to trade it in
Purchased a new car
Uses car for Commuting
Does not recommend this car
---
Not the quality I thought
by Glad to trade it in from Wichta, KS | February 8, 2011
Alarm went off at random took it back to the dealership. Fix was temporary, started going off again was told to not use the key fob and manually lock the door by service parts came off the car, took it back for repair, two months later, same part came off. Paint on bumper started Pickeling. One hail storm, the paint bubbled and peeled back. The paint on hub caps chipped off. last time I took it back for dealer service, it was returned with a loud rattle. In all what good is a warranty when you have to keep taking it back to get fixed. Gas mileage 20 to 22 in town 28 to 30 on highway
Purchased a new car
Uses car for Just getting around
Does not recommend this car
---
People Who Viewed this Car Also Viewed
Select up to three models to compare with the 2005 Hyundai Elantra.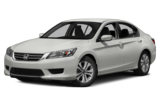 2015 Honda Accord
Starting MSRP
$22,105–$33,630
Compare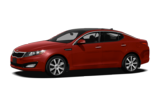 2011 Kia Optima
Asking Price Range
$7,422–$16,474
Compare
2003 Ford Focus
Asking Price Range
$1,088–$6,880
Compare
2006 Hyundai Sonata
Asking Price Range
$2,321–$8,821
Compare
2009 Honda Civic
Asking Price Range
$5,614–$13,210
Compare
2013 Honda Civic Hybrid
Asking Price Range
$11,628–$18,780
Compare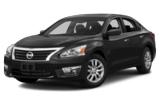 2013 Nissan Altima
Asking Price Range
$9,934–$19,210
Compare
Featured Services for this Hyundai Elantra