Average Ratings
---
41 out of 45 people recommended this car.
---
Perfect Car!
by LoveMyCar from Lexington | March 24, 2014
I used to buy a car every year or so, but I have had my GC for 4 1/2 years and it's still the most amazing machine I have ever purchased! I bought it new, and I love it even more today. The 3.8 is a beast when it takes off & it holds the road brilliantly. Since this was the first year of this car, there were just a couple kinks to work out, like replacing the radio (popping noise), and the outer driver door handle (lock button stopped working), but I didn't mind that at all. I am happy to say this is the first & only car I've kept long enough to renew the tags, buy tires, and renew the registration. I will keep it for many, many more years. Then get a new when when it's time.
Purchased a new car
Uses car for Work
Does recommend this car
---
Tiburon On Steriods
by FLY TAZ from Boardman, OH | November 11, 2013
Bought a 2010 GC with 6 speed auto and 3.8 V6 a month ago. I have had many a sports cars from a 64 Triumph TR4, 75 Camaro RS, 80 Trans AM to a SLK 320. I also had a 2006 Tiburon GT Limited and only drove it in the summer and loved it until my daughter totaled it. Thank God for the 6 airbags, she walked away from it. As it states in the title this is a Tiburon on steroids. The performance is outstanding for a V6 (306 HP). The tuned exhaust is throaty on the low end with very quick acceleration off the line. You have to get used to how responsive it is or you'll spin the tires. Handling is just as good. Interior is up to quality standards (Black Leather) and the instruments/controls are all within satisfactory reach and line sight. The car is comfortable to drive and has a lot of interior space. Haven't used the shift paddles yet (Probably won't). Radio/CD and all climate controls and readouts work great. Exterior design in a cross between an Aston Martin and the Lexus sport model and the good all Tiburon. I get looks all the time. Doors sound a little tinny when closing. Other than some fogging issues with headlights and taillight (not a OEM problem), the car is a real attention getter. By the way like the 64 YO from UTAH, I don't believe in getting old either, since I'm also 64. Great buy for the money!!!
Purchased a new car
Uses car for Having fun
Does recommend this car
---
A Performance Bargain
by Devil's in the Details from Indianapolis, IN | October 29, 2013
As of mid-2013 the 2010 Hyundai Genesis Coupe V6 is perhaps the best performance bargain on the market. --------------------------------------------------- These cars are presently selling well under bluebook prices. If the car was exactly the same, but had a Toyota badge it would easily sell for %50 more money. A serious blunder was made when it was decided to sell this car badged as a Hyundai rather than create a new brand for it (a-la Lexus). Don't focus on the badge, because anyone looking for a car that's fun to drive would be foolish not to test one out. --------------------------------------------------- When I was shopping for this car I tested it against a 2012 V6 Mustang, 2005 Boxter S, 2009 Saturn Sky Redline, and a 2007 Impreza WRX (all with manual transmission). In terms of price/performance/practicality/equipment a 2010 Genesis Coupe V6 with GT package beat every one of them by a good margin so it was the car I ended up buying. --------------------------------------------------- Strengths: Fantastic, giggle-inducing engine noise Strong low-end grunt Slick manual shifter feel Comfortable, supportive seats Surprisingly compliant ride quality Excellent visibility Clear, punchy stereo Roomy, easy-to-work-on engine bay Amazingly good, fully transferable warranty --------------------------------------------------- Weaknesses: Very limited bump-travel in the front suspension Somewhat mushy brake pedal feel Fairly restrictive exhaust Sluggish dual-mass flywheel Way-too-soft suspension bushings Mediocre interior plastics Poor rear headroom (decent legroom though) Overly invasive and old-fashioned traction control --------------------------------------------------- The car is not without its issues and oddities, but many of them are straightforward to fix. More than that, on balance it is an excellent vehicle compared to its contemporaries, especially considering the low prices on the second-hand market. I very much doubt anyone who enjoys driving would be disappointed by a test-drive. --------------------------------------------------- Avoid the 4-cylinder model unless it has low miles and you are prepared to modify the engine management. The factory ECU programming is very bad and causes the engine to destroy the manual transmission's synchros in short order. This is because the factory ECU tells the throttle body to "hang" open long after you have lifted off the gas pedal. The engine continues to produce power while you are shifting, causing serious damage to the synchromesh. The ECU *must* be re-programmed for proper reliability. The V6 does not have this problem.
Purchased a new car
Uses car for Just getting around
Does recommend this car
---
Still Loving It. 2010 3.8 Manual
by Jordan from Tallahassee, FL | August 17, 2013
Have had this car for over 4 years now. Still love the exterior styling and really enjoy driving this car hard. As some reviewers have already pointed out, this car does rattle... a lot. But in the grand scheme of things its not that big a of a deal. I have had zero mechanical issues or major quality issues. Compared to a buddy of mines mustang which has many problems. Headliner falling off, dash leaking, door trim peeling, clutch problems. So in comparison, a few rattles ain't too bad. Overall, I am very happy with this car and plan on keeping it for many years to come. PS: To get the most of this car, get a ecu re-flash. For $400 it transforms the car and is worth every penny.
Purchased a new car
Uses car for Commuting
Does recommend this car
---
2.0t and impressed
by nj fun from phillipsburg, new jersey | August 7, 2013
Firsoff i always swore i would never drive a hyundai, 2 I was out to buy a 350z and third off i test drove the a 2.0 and i was so impressed. i am 6'5 and the amount of room i have is amazing. the 350 was highly cramped with no trunk room. yes it had alot more power but the 2.0 caters to my need for speed without breaking the bank. i recently added a few aftermarket mods and the the turbo sounds beautiful compared to the silence of stock. It handles very well and people look at it in amazement and cant believe its a hyundai. personally the design is very sleek and futuristic and i strongly feel it keeps up with the new sprty looking cars such as the FR-S and BRZ. Xm radio comes in handy as does the bluetooth and the push to start has to be my most favorite feature. i would def. recommend it.
Purchased a new car
Uses car for Just getting around
Does recommend this car
---
Great Car
by JC from Charlotte, NC | December 28, 2012
I bought a Hyundai Genesis Coupé 3.8 Grand-touring 2010 a few weeks ago. So far It's fantastic! The interior is SO nice, the audio is out of this world, the performance is great, and the handling is incredible. And the gas milage! The ratings say 17/27, I get 21/33. It all is up to how you drive it. But I do have a few problems. Driving this car in the rain is rough. If you take a corner to fast you skid; And you cant accelerate to much or you'll get tire spin and skid. No, it's not a bad skid, but it's a skid non the less. One of the biggest problems in dry or wet conditions is tire spin. It happens fairly often, and it does get annoying. But this car is amazing, and for the price you pay, you can't beat it. I love it, and I hope it will last me for many years to come.
Purchased a new car
Uses car for Just getting around
Does recommend this car
---
Great car
by Phil from Ft worth tx | December 8, 2012
Great sports car. Love having it for weekend driving me and the Gf take it on trips. It is great. Get one
Purchased a new car
Uses car for Having fun
Does recommend this car
---
Good step up
by ctstkjk from CT | September 1, 2012
The car is a advanced/styled up Tiberon. Not sure how the 4 door version relates. All Hyundais have their family roots and great updated styling. I find the body a little tinny -though the door shuts with a nice sound. I had issues with the brakes in bad weather -they grabbed strangely - it si difficult to describe. Tire wore out quickly - about 24000 miles. Outside of those two issues the car ran like a champ. All controls were convenient/easily understood/ had all the latest technology built in with keyless, Nav, bluetooth phone/ extremely convenient and useful. Thought that the car despite having 306HP was not as responsive as it should be- the 2013 with 10% more HP may do the trick.
Purchased a new car
Uses car for Just getting around
Does recommend this car
---
great car that i would not like to get out
by jenny from plattsburgh | February 11, 2012
I have the 3.8 track model. To be honest I hesitated 1 year before buying this car. A Hyundai!!!! I swore I would never buy another. But when I tried the car a year earlier, I was very impressed. I wanted a hardcore sports car, and my eyes were set on the 370z. Unfortunately it had only two seats and when I was ready to buy and went to the dealership, they told me I would have to wait 2 months to get the car. (and they thought that was reasonable) Tried the g37, mustang, camaro, 328 bmw, clk, and others I must say that the genesis was on top for the best balance of what you get for the price. It is nice on the road, but hot on the track. if you do not like the harsh ride... then dont buy the track version .. the base is all you need
Purchased a new car
Uses car for Having fun
Does recommend this car
---
2010 genesis 2.0 T is a bucket of rattles
by Gunner from nj | February 4, 2012
i really enjoy the vehicle, but i can no longer deal with all the dashboard rattles. had this car back to the dealer three times. the forth time was the last straw real nice looking car, using mobil 1 and getting good gas milage but time to dump it after 46,000 miles car can not hold up to day to day driving on the roads in nj need to keep radio loud to drown-out all rattles
Purchased a new car
Uses car for Commuting
Does not recommend this car
---
People Who Viewed this Car Also Viewed
Select up to three models to compare with the 2010 Hyundai Genesis Coupe.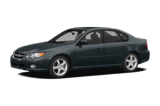 2008 Subaru Legacy
Asking Price Range
$3,963–$14,023
Compare
2014 FIAT 500L
Asking Price Range
$9,230–$17,262
Compare
2016 Chrysler Town & Country
Starting MSRP
$29,995–$40,645
Compare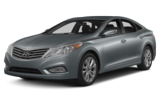 2013 Hyundai Azera
Asking Price Range
$14,520–$23,892
Compare
2013 Ford Taurus
Asking Price Range
$9,496–$24,376
Compare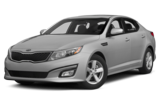 2014 Kia Optima
Asking Price Range
$10,463–$22,451
Compare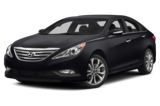 2014 Hyundai Sonata
Asking Price Range
$10,634–$19,714
Compare
Featured Services for this Hyundai Genesis Coupe