Average Ratings
---
12 out of 13 people recommended this car.
---
Fun daily driver.
by Captain Howdy. from Oregon | January 19, 2016
I bought this car used and is has a couple issues like foggy taillights(Fixed under warranty) But overall I love it. Love the exhaust sound, brakes, and the handling. It could use more power(Every car can) but for driving to work it's a blast. I have 3.8 R-spec with the "Art of Speed " badges on it and people that don't know what it is say it sounds like a Italian sports car. People that I have taken down a twisty back road in it can't believe it's a Genesis. I have driven some really great cars from both domestic and foreign names and I have to say the Genesis is right up there with them. For the price it puts a LOT on the table.
Purchased a new car
Uses car for Commuting
Does recommend this car
---
Last of the Good Looking G-Coupes
by Lead Foot Geezer from Stockton, CA | August 3, 2014
I found my beautiful, red 2012 2.0T Premium Coupe with auto trans on a Ford dealer's lot - it had been there eight months and I'll never understand why. This little coupe is like new and had less than 12,000 miles. I'm very pleased that the front end doesn't look like a large mouth bass ran into a guard rail! I think the grill of the 2012s are much better looking than the later models. I've been driving it for about nine months and love it even more now than when I bought it.. Back in the 60s I had an Austin Healey 3000 roadster, and after one 800 mile round trip to LA from the Bay Area, I sold it because it nearly beat me to death. Back then I had a 23 year old butt. I drove my little Genesis coupe to LA awhile back for a chrome wheel exchange, and drove the 800+ mile round trip in one day. My 70 year old butt didn't hurt a bit. This little hot rod is very comfortable. I drive only for pleasure as I am retired, but when I drive it I always have a grand time. It has plenty of power. It handles better than any car I've owned as I really enjoy the flat cornering and stiff suspension. I find the Blue Tooth and the navigation packages to work just fine. I've used both many times. The radio reception is poor. I have XM which works fine, but the AM just isn't right. Perhaps it's simply the antenna. Mine is re-badged with the Genesis badges all 'round, even the steering wheel badge. Sometimes when asked what I'm driving, I'll say a Bentley. The Genesis badges are similar to the Bentley and people accept what I say 'til I confess it's a Hyundai. My little red coupe is a real head turner and a lot of fun to drive.
Purchased a new car
Uses car for Having fun
Does recommend this car
---
Well balanced
by Max from New Orleans, LA | April 17, 2014
This seems to be a well designed & built car. Almost enough power, better than average braking. Crisp steering, little too harsh ride around town. Roomy front cabin. Below average gas mileage. Everyone compliments the styling. Nice for the price.
Purchased a new car
Uses car for Commuting
Does recommend this car
---
Best Car ever!
by Genesis Coupe lover from Tucson, Az | April 13, 2014
Love this car, the way it handles, and it's upscale interior! This is probably one of the best vehicles I have driven in this price range. For the money, it doesn't get much better than this!
Purchased a new car
Uses car for Commuting
Does recommend this car
---
Genesis Experience
by Old Car Nut (me, not the car) from South Carolina | November 14, 2012
Genesis Coupe is an eyecatcher. Its aggressive stance and sleek lines draw attention from any angle. From its introduction in 2010, I nearly drooled anytime I saw one. A recent opprtunity to purchase drew me in that direction. I had a meager budget, I did not want to purchase pre-owned, and I did not want to pay extra for a lot of bells and whistles (or buttons) I didn't need. A lone 2.0T base model lingered on the local dealer's lot and continued to lure me, and I couldn't get it out of my mind (even though I was actually interested in a very different vehicle of another brand with a smaller turbo engine and a 10-year enthusiast following but a price point I could not justify). I took the plunge. While I'm still happy I purchased the car, I am disappointed in a couple of areas. 1) EPA mileage figures are not realistic -- instead of 20-24-30, I'm getting about 16-20-25, even running premium unleaded fuel. I hope the refreshed 2013 model with its 8-speed automatic exceeds this figure. 2) The non-telescoping steering column challenges my short reach. 3) The exhaust tips remain sooty, despite frequent washes and wipings. A recent daytrip in the mountains left me smiling, as the little coupe excels in the twisties. Overall, this is a neat little car. I believe Hyundai developed a good formula and made dramatic improvements over the Tiburon model it replaces. I think there is still room for improvement, and I hope the 2013 model accomplishes its goals and advances their position in the market.
Purchased a new car
Uses car for Commuting
Does recommend this car
---
Amazing car
by lori's GC from Prescott, AZ | August 27, 2012
Fun, fun, fun and sexy to boot. And price to value is amazing. Best car owned ever. Have 2.0T and it had great performance. Did some modifications and wow. That little 4 banger does alright!
Purchased a new car
Uses car for Having fun
Does recommend this car
---
An altogether great sports car
by RWD is a must from San Francisco, CA | May 14, 2012
This is very much a driver's car. I enjoy the experience of driving the Genesis Coupe. I look forward to driving this car every morning to and from work because it's just a pleasure to drive. Its turbo-charged four cylinder has a low throaty growl that is not too loud. Acceleration is very fast but the traction control works well. Whenever the back starts to slip the car automatically adjusts the brakes and engine power output to prevent an accident. Both the sound and the exterior design language turn heads. I wasn't expecting to buy a head turner. In fact I removed all of the badges from the back and replaced the Hyundai logo with a blank filler. But the most common reaction I get to my car is "That's a really beautiful car. It's a Hyundai? No way!" It's funny, every time I drive down I-880 I get to count how many riced out Civics whip around me to get in front. This car really gets them going. I got the 2.0T Premium. The infotainment system is really nice and I will probably never replace it. The Bluetooth pairing with my phone is easy to set up and works really well. I can play music on my Android phone and have the sound come out over the Infinity six-speaker audio system without having to use a aux cable. One thing to note about this car is: Don't get the navigation unless the dealer throws it in for free. It's really, really bad. I tried to use it six times after I took the car off the lot and it never got me to my destination. I will stick to using Google Navigation or my Tomtom.
Purchased a new car
Uses car for Commuting
Does recommend this car
---
Great for the money
by Tide Fan from Huntersville, NC | April 9, 2012
My 2012 Genesis Coup Touring model is a great value for the money. Gas mileage as advertised. So fun to drive and sporty. Can't be beat for the money.
Purchased a new car
Uses car for Commuting
Does recommend this car
---
Bought another one
by Mathman from Sarasota, FL | April 9, 2012
I owned the second 2010 genesis coupe bought in the USA. It was a 3.8 Grand Touring. I loved it! Traded up to a 2012 3.8 Track 6 months ago and its even better!
Purchased a new car
Uses car for Commuting
Does recommend this car
---
1st V6
by emailtyrone from VA | March 17, 2012
it's a head turner. i had no intention of even purchasing a vehicle when i stopped by the hyundai dealership and no i find myself totally mesmerized by the fact that i own such fine piece of machinery. "surreal" would be the word that comes to mind. i have never really been into cars, but i am liking this one and look forward to driving to the point that i almost find excuses to to go places just so i drive it. i highly recommend it for anyone that enjoys driving and likes sharp cars.
Purchased a new car
Uses car for Commuting
Does recommend this car
---
People Who Viewed this Car Also Viewed
Select up to three models to compare with the 2012 Hyundai Genesis Coupe.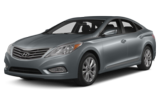 2012 Hyundai Azera
Asking Price Range
$12,989–$20,409
Compare
2012 Hyundai Sonata
Asking Price Range
$7,895–$16,459
Compare
2014 Hyundai Genesis
Asking Price Range
$16,525–$30,929
Compare
2008 Kia Optima
Asking Price Range
$3,253–$10,117
Compare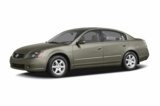 2005 Nissan Altima
Asking Price Range
$1,822–$8,826
Compare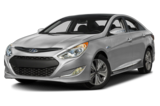 2015 Hyundai Sonata Hybrid
Starting MSRP
$26,000–$29,500
Compare
2008 Ford Taurus
Asking Price Range
$3,089–$11,137
Compare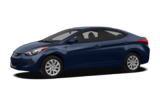 2012 Hyundai Elantra
Asking Price Range
$7,346–$14,898
Compare
Featured Services for this Hyundai Genesis Coupe