Average Ratings
---
44 out of 49 people recommended this car.
---
Good Value and overall great choice
by New to SUVs from Denver, CO | November 13, 2015
I have been looking online for this car for quite sometime and finally had to pull the trigger and buy a new car. I did a few test drives of similar types of vehicles and enjoyed this one the best. It just felt right! Hyundai has really stepped up their game and stands above the competition.. I needed a car with V6 and AWD and of course I wanted to buy a reliable car with a warranty. I've been in the car for month now and really enjoy it. I was once a bit weary of Hyundai but now will be sure to advise friends and family to give them a try on their next car search.
Purchased a new car
Uses car for Commuting
Does recommend this car
---
Steve Pagotto says Never say never.
by Never say Never from Maryland | December 23, 2013
Earlier this year I was fortunate enough to be able to purchase a vehicle from Jones Junction. I say fortunate because of my credit situation from a bad divorce. It was adversely affecting the approval for a new car. I had been to several dealerships only to be told the same thing; sorry we just can't help you. Needless to say I was very discouraged. I was given the name of a salesman at Jones that several of my friends and family had used over the years, but I couldn't remember his name. It didn't matter much anyway since I only stopped in the dealership to look knowing I couldn't get financed. A very nice salesman come up to me and introduced himself. He said, "Hello, my name is Steve Pagotto, if there is anything I can help you with or answer any questions, please let me know. I said you could never help me, but thanks I'm just looking. He said "Never say never" and proceeded to ask what I was looking for. I told him I'll never get approved so I'm not really. We sat down and he began to write answers down to questions like, what type of vehicle are you looking for, color, make model, extras, sunroof no sunroof, all these type questions. He asked what price range I was looking in and the whirlwind started. This salesman worked very diligently to try and get me approved for a vehicle. I explained all my horrible experiences and rejected applications prior to walking into Jones, my salesman, Steve Pagotto said, "none of that matters forget all that, let's focus on the positive and get you into a car". I remember thinking, sure OK I'll get the "NO SORRY" tomorrow. I was skeptical I'll admit, but he was very professional, courteous and didn't make me feel defeated at all. He actually empowered me and I thought well maybe this time I will have a chance. I left excited and hopeful. I mentioned to my friend that I was waiting to hear from Jones Junction regarding a possible deal on a vehicle. He said "I hope you talked to the guy my family has been dealing with for years, Steve Pagotto"? I said yes as a matter of fact that's who is working on it. My friend said "Oh you will be in a car for sure". Steve called the next day and said he was trying several options and I would hear from him soon. I will work on this until you are in a car and satisfied with the deal. Three days later I was signing the deal for my car. The price range I wanted, the color I wanted and I absolutely love my vehicle. Thank you, Steve Pagotto, for your expertise, professionalism and not giving up. I now proudly say to all my friends, family and co-workers, if you're looking for a car, see Steve Pagotto at Jones Junction. Never say Never! He has since helped 3 family members and 2 very happy friends buy new cars at Jones Junction.
Purchased a new car
Uses car for Work
Does recommend this car
---
So reliable
by NurseRN from Fort Worth, TX | September 24, 2013
This has been the best car I have ever owned. It is very reliable and safe. It has more cargo space than any other car its size and also has great gas mileage. The leather seats are the way to go - the audio speakers are phenomenal. The Santa Fe literally has no blindspots. My only complaint is the doors seem a little hollow.
Purchased a new car
Uses car for Transporting family
Does recommend this car
---
Love it so far
by Amy from ELKTON, MD | December 30, 2012
Did a lot of research and settled on the Santa Fe with the suggestion and encouragement of our trusted mechanic. He said to go with Hyundai and we would never see him again! Found the 2011 SE at a good price. Wanted only the V6 engine and am glad we got it. It is very peppy even with four adult passengers. Haven't even had it a month yet so can't comment on long term reliability. But so far we love it.
Purchased a new car
Uses car for Just getting around
Does recommend this car
---
My second Santa Fe
by Concern for safety and comfort from Oklahoma City, OK | December 9, 2012
I was recently in a collision that totaled my 2003 Santa Fe. I had never had a car that long before, but I really loved it. So I had to do some shopping around. My rental was a car and I quickly realized that I wanted an SUV again. I looked at most makers' SUVs. Over the years, in my prior Santa Fe, I had numerous remarks about the smooth ride, so I really wanted to find an equal. A couple of others were close, but none matched what I had in the Santa Fe. And I was able to find a pretty good selection of "Certified" Santa Fes, so I got the remainder of the manufacturer's warranty. Their warranty cannot be beat. (And it's only matched by Kia, a sister company.) So, I'm very proud to be saying for the next several years that I've got another Santa Fe.
Purchased a new car
Uses car for Just getting around
Does recommend this car
---
Love my Santa Fe
by HyundaiOwner from North Beach, MD | December 7, 2012
Just purchased this 2011 Santa Fe Limited AWD, V6 two months ago. I am very happy with it. Lots of power, great gas mileage (avg 23-25 mpg), and lots of luxuries. I could have spent a lot more for some other brands, but would not have got anything any better. This was a Hyundai CPO car, so I got the full bumper to bumper warranty for the remainder of 6 years, and power train warranty for the balance of 10 years. Great deal I thought!
Purchased a new car
Uses car for Just getting around
Does recommend this car
---
Santafe
by EW from Lee County, FL | September 15, 2012
Well after 3 Santa Fe's I finally got one with the 3.5 V6 and 276 horse power. It pulls my boat just brilliantly. I was unable to find a new Santa Fe with the larger V6 so the newest used one did not have a sun roof. It is the first car without one in 8 years. Aside from the sun roof I got everything I was looking for, most notably the USB port for an ipod or just a USB drive. For $10 I got a USB Drive and have 2000 songs without commercials. It makes a great traveling car. The mileage is 2 MPG BETTER than the 2.7 liter V6's in my 2004 and 2007 Santa Fe's. I am getting 22 and never got better than 20 in either of the older ones. ECO drive is part of that, but also the motor just does not seem to work as hard. I saw the 2013 online and it only has 2 versions of 4 cylinder engines. A 2.4 for 180 HP and a turbo 2 liter for 280, this seems ridiculous as I can envision a turbo running for 250 miles when I take my boat to the Keys. I guess this is my last Santa Fe and I will go to a Kia Sorento next. It is a shame as I obviously liked the model. For the record my boat is 17 foot center console with 115 hp outboard total weight is under 2000 for boat motor and trailer.
Purchased a new car
Uses car for Transporting family
Does recommend this car
---
Definitely worth the money.
by Vicious86 from Conneaut, Ohio | September 4, 2012
Just bought a 2011 Hyundai Santa Fe AWD 3 months ago and love it. It rides great, does great on gas and has plenty of room for the whole family. I would recommend Hyundai everytime. The Santa Fe has been well worth it. Priced right and has an amazing warranty!
Purchased a new car
Uses car for Just getting around
Does recommend this car
---
Tickled Pink
by Happy Camper from SC | April 9, 2012
Bought a 2011 Santa Fe Limited with under 16k miles. Have had it for nearly 2 months now. So far, so good. Love it! Better-than-expected gas mileage, with 27-29mpg on the highway. Sits up high, drives and handles wonderfully. As I said, love it!
Purchased a new car
Uses car for Transporting family
Does recommend this car
---
excellant
by hyundai lover from Bluesprings mo | March 28, 2012
Wonderful SUV for the money.I test drove 5 other SUV's found the Santa fe stylish easy to handle smooth ride with little road noise. I love this SUV it is roomy for me and my dogs.....
Purchased a new car
Uses car for Commuting
Does recommend this car
---
People Who Viewed this Car Also Viewed
Select up to three models to compare with the 2011 Hyundai Santa Fe.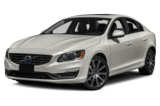 2014 Volvo S60
Asking Price Range
$17,402–$29,350
Compare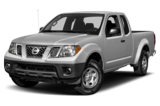 2015 Nissan Frontier
Starting MSRP
$0–$35,260
Compare
2011 Dodge Grand Caravan
Asking Price Range
$5,985–$17,705
Compare
2012 Honda CR-V
Asking Price Range
$13,824–$22,608
Compare
2011 Dodge Ram 1500
Asking Price Range
$13,268–$30,904
Compare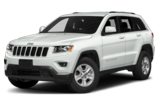 2017 Jeep Grand Cherokee
Starting MSRP
$30,295–$66,795
Compare
2014 Toyota RAV4
Asking Price Range
$17,119–$26,827
Compare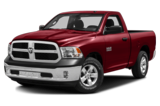 2016 RAM 1500
Starting MSRP
$26,145–$52,665
Compare
Featured Services for this Hyundai Santa Fe