NHTSA Vehicle Safety Recalls
Sonata Hybrid
AIR BAGS:SIDE/WINDOW
Recall number: 12V352000
Recall date: 07/24/2012
Problem Summary:
HYUNDAI IS RECALLING CERTAIN MODEL YEAR 2012-2013 HYUNDAI SONATA PASSENGER CARS, MANUFACTURED FROM JANUARY 24, 2012, THROUGH JUNE 21, 2012. THE CURTAIN SIDE AIRBAGS ON THESE VEHICLES MAY INFLATE WITHOUT DEPLOYMENT COMMAND DUE TO AN ERROR DURING MANUFACTURING.
Consequence:
THE CURTAIN AIRBAG MAY INFLATE WITHOUT DEPLOYMENT COMMAND AND INCREASE THE RISK OF INJURY TO OCCUPANTS OF THE VEHICLE. ADDITIONALLY, AN UNEXPECTED DEPLOYMENT WOULD BE A SIGNIFICANT DRIVER DISTRACTION AND WOULD LIMIT THE DRIVER'S VISIBILITY, INCREASING THE RISK OF A CRASH.
Corrective Action:
HYUNDAI DEALERS WILL NOTIFY OWNERS, AND DEALERS WILL REPLACE THE CURTAIN SIDE AIRBAGS FREE OF CHARGE. THIS RECALL IS EXPECTED TO BEGIN DURING AUGUST 2012. OWNERS MAY CONTACT HYUNDAI AT 1-800-633-5151.
---
SEAT BELTS:REAR
Recall number: 12V098000
Recall date: 03/12/2012
Problem Summary:
CERTAIN MODEL YEAR HYUNDAI SONATA HYBRID VEHICLES PRODUCED BEGINNING ON DECEMBER 2, 2010, AND SHIPPED TO DEALERS THROUGH MARCH 7, 2012, THAT ARE EQUIPPED WITH A CENTER REAR SEAT BELT INCORPORATING A RELEASE MECHANISM THAT DETACHES BOTH THE LAP AND SHOULDER PORTION AT THE LOWER ANCHORAGE POINT, FAIL TO CONFORM TO FEDERAL MOTOR VEHICLE SAFETY STANDARD NO. 208, "OCCUPANT CRASH PROTECTION.
Consequence:
SEE NOTES.
Corrective Action:
HYUNDAI DEALERS ARE REPLACING THE CENTER REAR SEAT BELTS IN SONATA HYBRID VEHICLES CURRENTLY IN DEALER INVENTORY WITH CENTER REAR SEAT BELTS THAT ARE NOT DETACHABLE FROM THE LOWER ANCHORAGE POINT PRIOR TO DELIVERY TO CUSTOMERS.
The manufacturer first notified owners of this recall on 03/08/2012.
This recall affects vehicles manufactured between 12/02/2010 and 03/07/2012.
---
The information provided on vehicle recalls is for information purposes only. While Cars.com has taken care in the preparation of recall information, and the information presented is believed to be reliable, Cars.com does not represent that such information is accurate, comprehensive, verified or complete, and shall not assume or accept any liability (whether in negligence or otherwise) for the accuracy or completeness of such information or for any reliance placed by any person on the information. Nor shall Cars.com be under any obligation to advise any person of any error in information provided. Cars.com shall not be liable for any damages (including, without limitation, damages for loss of profits, business or other consequential loss) which may arise from any use of, or reliance upon, or inability to access, the information.
People Who Viewed this Car Also Viewed
Select up to three models to compare with the 2012 Hyundai Sonata Hybrid.
2012 Hyundai Sonata
Asking Price Range
$11,211–$20,671
Compare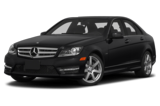 2013 Mercedes-Benz C-Class
Starting MSRP
$35,350–$62,330
Compare
2015 Hyundai Santa Fe Sport
Starting MSRP
$24,950–$33,000
Compare
2011 Toyota Camry Hybrid
Asking Price Range
$13,263–$21,403
Compare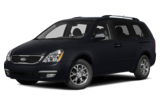 2014 Kia Sedona
Starting MSRP
$25,900–$30,900
Compare
2015 Infiniti Q50
Starting MSRP
$37,150–$45,450
Compare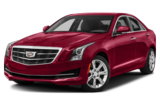 2015 Cadillac ATS
Starting MSRP
$33,215–$51,435
Compare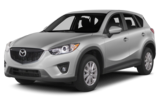 2013 Mazda CX-5
Starting MSRP
$20,995–$28,595
Compare
2014 Infiniti Q70
Starting MSRP
$49,600–$64,600
Compare
Featured Services for this Hyundai Sonata Hybrid