Average Ratings
---
20 out of 21 people recommended this car.
---
Seems To Be A Decent 2005 Hyundai Sonata So Far
by KulaMae from Carmart, South of Knoxville | June 10, 2016
I bought this 2005 Hyundai Sonata car today. It seems to be a decent and reliable car. I can't wait to have fun with it! The staffs were very helpful and friendly! I would definitely recommend friends to this place.
Purchased a new car
Uses car for Commuting
Does recommend this car
---
Great, reliable car
by Jane Doe from Philadelphia, PA | May 22, 2016
This was my first car and it has been a great one. I bought it used with 82,000 miles on it in 2013 - I've since put 24,000 more miles on it and it still runs great, despite the abuse from being a new-ish driver the first year I had it. I have not had to pay for anything other than routine maintenance and normal wear and tear (front brake pad replacements, alignments, oil changes, and a few bulb replacements). It gets decent gas mileage at around 25-30mpg, accelerates great, roomy inside and the moon roof is an added bonus. The radio/sound system isn't state of the art, but it's adequate. The only reason why I am trading it in is because my current repair costs from vandalism (mainly cosmetic) exceed the car's worth, but I will definitely be getting another Sonata. I couldn't be more happy with this car and it's served me well for the 3 years I've had it.
Purchased a new car
Uses car for Commuting
Does recommend this car
---
My 2005 Sonata
by thomastidewater from Minnesota | April 13, 2015
My wife bought our 2005 Sonata as a rental return with 35K miles. She drove it daily to work (all city driving) until 2013 when she bought herself a new '11 Sonata and handed down her '05 to me with 112K miles on it, to replace my '01 Elantra which I handed down to my daughter. The biggest problem with the '05 is that the airbag light is always on. Nobody can figure out why. An internet search of this problem reveals millions of Sonatas in this year range with the same problem, and Hyundai Corp. refusing to address the problem with a recall. That really irks me. In '12 and '13, I too had to replace the low beam bulbs a few times, as other reviewers have mentioned, but haven't had to at all in '14 or now in '15. Here's a tip. If your check engine light comes on, and you or your mechanic can't figure out why, and your OBD-II scope isn't helping, just clean or replace the air filter... problem solved (the air to fuel mixture normalizes, the computer's happy again, and the check engine light goes off without having to reset it via OBD-II. Nice! Now the part that really upsets me about the '05 Sonata. The headlights light the road so poorly at night that I find it very difficult to drive at night. They light the road nicely out to about 30 feet, but then a huge black shadow appears across the entire field of view in the area of the road that you want to be seeing the most... the area that you would think would be lit up the best for safety's sake. Adjusting the headlights doesn't help a bit... the shadow is still there. Also, adjusting the headlights is extremely difficult... a true pain in the ess! Short trips around town at night are manageable, but a road trip of several hundred miles? Try to do it in the daytime. Airbag warning light and headlights aside, all in all, I'd highly recommend the '05 Sonata! Comfortable, smooth riding (unlike our '11 Sonata, which shakes your innards right out of your body! Every little bump feels like a major pothole!) and reliable. At 120,000 miles, all our '05 has needed was a new timing belt at 100K, regular oil and filter chenges every 3K, and I'm ashamed to admit it, but at 120K, she still has her original sparkplugs. I think I'll get those changed this week. Tranny is still tight and shifts smooth, engine just took me 600 miles from Minneapolis to Aberdeen and back in a single day without using a drop of oil. Probably the best, most reliable car I've ever owned. Tows my 14' aluminum fishing boat effortlessly as well! Go for it!
Purchased a new car
Uses car for Just getting around
Does recommend this car
---
Best Car I've Owned
by Dee from VA/AL from Huntsville, AL | July 17, 2014
Andy from Philly so sorry to hear you go a bad one from the factory because i'm with average Joe from Minnesota the car is totally worth having and i too have very high miles on mine to this date i have 208,293. it had like 32 miles on it when i got it and right again average Joe the low beam head light you do have to replace a lot. that is the only thing i have to constantly replace/repair. i used the car to go from Huntsville, AL to Woodbridge, VA every forty-five days for 3 straight years and it withstood the wear and tear i put on it so I plan to keep this car forever and even after it breaks totally down i will not buy another car, but i will totally put the money into getting my Sonata fixed even if it will cost 6 to $10,000. this is how much i love this car!
Purchased a new car
Uses car for Work
Does recommend this car
---
reliable car
by average joe from minnesota | June 11, 2013
bought my 2005 hyundai sonata gls with 2300 miles on it. for the price, i thought it was a great buy. this car has been very reliable with only routine maintenance, tires, oil changes, breaks, ect. i drive a lot of highway miles and average anywhere from 26-29 mpg depending how fast i drive. the only negative thing about this vehicle is that i replace the low beam lights on it often. Still own this car today with 280,000 miles on it and it drives as good today as when i bought it. Replaced plugs at 275,000. found that firestone tires work the best for this vehicle. Got 95,000 miles out of the last pair of FR710 and currently have 45,000 miles on my current set
Purchased a new car
Uses car for Commuting
Does recommend this car
---
2002 Saturn L200
by Mar from Easton Pa. | May 23, 2013
Bought my son his 1st car from Auto America couldn't of been happier... The car runs GREAT salesman are VERY helpful and the owner is a very nice guy to do business with... If ur looking for a good vehicle I'd definitely recommend AUTO AMERICA... Thanks again for the great experience...
Purchased a new car
Uses car for Just getting around
Does recommend this car
---
Very reliable
by Lots of in town driving from Iowa | May 11, 2013
I bought my Sonata used about 5 1/2 years ago. It has over 172,000 miles on it and is still reliable as ever. I do routine maintenance and have only replaced the brakes, battery, and tires so far. I've also replaced the headlights multiple times, but that's an easy fix. I drive mostly in town and get 19-22 mpg. It's starting to rust just a little near the windshield. I love the leather and moonroof, but wish the seats were heated. Sadly I'll be getting rid of my Sonata soon due to extensive hail damage (repairs > value of my car), but plan to look into buying another Sonata because it has been such a great car for me.
Purchased a new car
Uses car for Just getting around
Does recommend this car
---
Great vehicle
by Family Sedan Owner from Miami, Florida | March 19, 2012
This is my fourth Hyundai and the second one of this specific model, a 2005 Sonata. The 2002-2005 Sonata models are , I believe, the best mid-sized cars Hyundai has produced so far. Their styling is truly classic and the V6 engine is an economic wonder!! I would recommend this car very strongly to anyone.
Purchased a new car
Uses car for Just getting around
Does recommend this car
---
Better than nothing
by Andy from Philly | February 23, 2012
this car is only good for first 50-70 k after that it lives in the shop, would never by hundai again.
Purchased a new car
Uses car for Transporting family
Does not recommend this car
---
Hyundai Sonata
by Rajeshkumar from Maryland | November 7, 2011
I bought a 2005 model Hyundai Sonata last July 2011 and I am happy about the car. It is 2.7 liter 175 bhp engine - it is powerfull! even with 5 people in the car it runs as if I am the only passanger, so far (last 4 months) no additional expence appart from regular oil change. I am not that comfortable with the driver side seat height it is too low, but it is ok. I am getting 15miles/galon in City and 27miles/gallon on Freeway. The tyre grips on the road nicely, so that I have fine control on the driving. Some how the brakes are not that impressive. Interior of the car is just amaizing I love the interiors then the exterior look. Overall this car is value for money appart from the problems due to the fact that it is 6 year old car.
Purchased a new car
Uses car for Commuting
Does recommend this car
---
People Who Viewed this Car Also Viewed
Select up to three models to compare with the 2005 Hyundai Sonata.
2009 GMC Yukon XL
Asking Price Range
$13,286–$29,750
Compare
2012 Nissan Maxima
Asking Price Range
$11,730–$21,654
Compare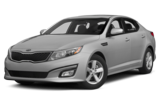 2015 Kia Optima
Starting MSRP
$21,840–$35,500
Compare
2013 Mazda Mazda3
Asking Price Range
$9,300–$17,736
Compare
2011 Honda Civic Hybrid
Asking Price Range
$7,523–$12,015
Compare
2008 Audi A6
Asking Price Range
$7,193–$17,453
Compare
2009 Ford Escape Hybrid
Asking Price Range
$5,487–$15,103
Compare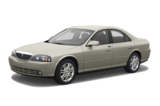 2003 Lincoln LS
Asking Price Range
$1,364–$8,248
Compare
Featured Services for this Hyundai Sonata