Average Ratings
---
51 out of 58 people recommended this car.
---
LOVE IT
by RICK from EL PASO | March 4, 2016
SENCE I REMEMBER ALL I EVER HEARD WAS PPL SAYING THAT HUYNDAI CARS ARE BAD. I AM NOT GOING TO LIE, IT GOT TO THE POINT WHERE I STARTED TO BELIEVE IT TOO. BUT EVERYTHING CHANGE WHEN I PURCHASED MY HUYNDAI SONATA 07. IS A 4 CILYNDER AND IT HAS A SUN ROOF, LOOKS SPORTY AND, SUPER ECONOMYC ON GAS. I KNOW MANY PPL WILL NO BELIEVE WHAT I AM BOUT TO SAY BUT, MY CAR HAS 149,XXX MILES AND NEVER HAD A PROBLEM THE ONLY THING THAT I WOULD PERSONALLY CHANGE WILL BE ADDING MORE FEATURES LIKE AN AUX IN . I WAS THINKING ABOUT SELLING IT BUT I CAN'T. I WILL KEEP MY CAR TILL IT DIES ON ME. I ALSO GOT TO MENTION THAT I DID EVERY TOON UP ACCORDING TO THE CAR MANUAL . LITERALLY I FOLLOWED EVERYTHING TO THE POINT . I ALSO THINK THAT IS THE KEY ON GETTING THE BEST OF THE CAR
Purchased a new car
Uses car for Just getting around
Does recommend this car
---
Happy 7 year owner
by Sonata Owner from Yorktown VA | December 28, 2013
I bought this car in the summer of 2006 with less than 50 miles on it and sold it recently (November 2013) with about 57,000 miles (Yes, I know that's about half of what I should have on it.) In my time driving it there a bunch of things I loved and hated about the car: Pros: Very spacious; as a college student at the time I was able to pack my entire life into that car and then some. Huge trunk and plenty of legroom front and back. There's a reason this midsize car is comparable to large sedans in this aspect. Handling and Speed were above average allowing me to merge on to highways with relative ease the steering was tuned well. I felt i knew exactly what the car was doing at all times. Not to mention the turning radius was one of the best i've seen in any car. It's no sports car by any means but its no slouch either and given the type of car it is i'd say it had ample horsepower. Quiet and smooth ride. I absolutely loved the ride in my Sonata it was so quiet I made the mistake of thinking it was off when I had it parked for a while and tried to start it again a few times. It keeps road noise out extremely well and the ride is very smooth on even some of the worst paved roads. Some small stuff like the speakers sounding absolutely wonderful; though they didn't always go as high as I wanted but they had all the notes in all the right places. Cons: Not the most reliable car. At the end of my 7th year I started noticing problems: AC went out, ECS light would occasionally come on, the paint started to peel off the front of the vehicle, Windshield washer fluid pump stopped working, and the CD player stopped reading CDs (though I never really used that much.) Interior design was abysmal. This may be subjective but whoever they had designing the interior with gray on gray with green lighting should be shot. Luckily I had the "carbon fiber" look rather than the wood grain otherwise I think it would have looked significantly worse. Lacked some features that other cars had at the time like bluetooth, autodimming mirrors, or even an auxiliary input for audio. Overall: I liked the car a lot it was comfortable, roomy, had good horsepower and handling, and got me from A to B without many problems until the very end. The problem however is the very end where things started to fall apart. It's because of that I rated it 3 stars. Other than that it was a great car aside from some personal aesthetic opinions and I would recommend it.
Purchased a new car
Uses car for Just getting around
Does recommend this car
---
Good but too much gas usage
by cAR ENTHUSIAST from | October 6, 2013
It is a good car. It has a good amount of room and it works just fine. However, it uses a lot of gas.
Purchased a new car
Uses car for Just getting around
Does not recommend this car
---
best buy in life (side my wife leah)
by mlyb from spring valley ny | October 3, 2013
these guy the best stars around from anywhere honest courteous unreal absolutely worth a drive from anywhere
Purchased a new car
Uses car for Work
Does recommend this car
---
I love this place!!!!!
by camille wisdom from Houston, TX | August 22, 2013
I absolutely LOVE this place!!! Everyone made it possible for me to drive off in my vehicle. EPIC auto sales will help everyone, even with credit challenges. DANIEL DIERINGER, is an EXCELLENT SALES REP. AND MR. DAMIAN IS AN EXCELLENT MANAGER.
Purchased a new car
Uses car for Transporting family
Does recommend this car
---
a Nightmare
by Distraught and disapointed from | April 12, 2013
To all of you out there saying how its the best car you have ever owned and your favorite car, i feel embarrased for you. That was once me too. about a month ago. This past month has been a living nightmare. In the process of researching my options as what to do about my failing engine, I have learned there is a bulletin out on the vehicle. Google websites that you can check current recalls and bulletins on and keep track. Right now the engine 2.4 liter 4 sp auto. is incredibly unreliable and defected as it seizes as soon as the warranty is up, with no warning, indicator lights, over heating, nothing. If a filter is used other than a Hyundai filter, the oil will be sucked up and the car will knock and the engine destroyed. PLEASE, if you had had any problems file a formal online complaint with The U.S. Dept of transportation. And with Hyundai. If I were you I'd be sure to trade it in before it reaches the warranty date otherwise.
Purchased a new car
Uses car for N/A
Does not recommend this car
---
Most Reliable Car I have ever owned!
by Steve5920 from Cincinnati, OH | April 4, 2013
I bought my 2007 GLS Sonata 6 years ago with 6 miles on it. It currently has 132,000 miles. Fluid changes, air filters, spark plugs, brakes and on S belt. All your normal maintenance. It has started everytime and has performed very well. I am about to sell the car and if you were going to buy a 2007 GLS Sonata ( hopefully with less miles than mine ) you are making a great decision.
Purchased a new car
Uses car for Work
Does recommend this car
---
Greatful
by shanelle from marysville wa | December 12, 2012
I was so pleased with the service that I received from the moment that I got there from opening doors to making sure I had the right car payment that was right for my budget very friendly helpful thank you Diana for all the hard work u did for me and my family
Purchased a new car
Uses car for Transporting family
Does recommend this car
---
Frustrated
by Jade from Albuquerque NM | October 12, 2012
I enjoy my Sonata, I have owned it for about 3 years. I just keep running into minor irritations that are beginning to become bothersome. The windows, for example, keep breaking. Actually, the cord attached to the motor that pulls the windows up and down is snapping. I have had to replace two of them already. Also, the visor hinges crack which causes the visor to hang down as though its limp and lifeless...not much for blocking the sun at this point. These seem so minor, but the cost to repair is insane. I would recommend the Sonata to a friend with a couple warning labels attached.
Purchased a new car
Uses car for Commuting
Does recommend this car
---
all 4 of them
by hyundaiman from Pittsburgh | September 2, 2012
We currently have 4 Hyundais in the driveway. 2 Sonatas, 1 Elantra, 1 Santa Fe. Ergonomically excellent. Can go from 1 to the other and KNOW where the controls are. EXCELLENT fit & finish. Interior well thought out. Customer-centric. Cannot say 1 thing bad about any of the years and any of the models.
Purchased a new car
Uses car for Commuting
Does recommend this car
---
People Who Viewed this Car Also Viewed
Select up to three models to compare with the 2007 Hyundai Sonata.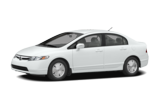 2008 Honda Civic Hybrid
Asking Price Range
$3,880–$10,280
Compare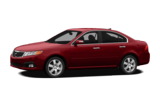 2010 Kia Optima
Asking Price Range
$5,128–$11,368
Compare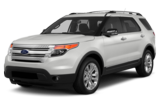 2015 Ford Explorer
Starting MSRP
$30,700–$43,100
Compare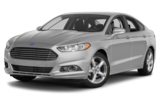 2014 Ford Fusion
Asking Price Range
$11,467–$21,547
Compare
2010 Honda Accord
Asking Price Range
$7,744–$15,956
Compare
2016 Audi A6
Starting MSRP
$46,200–$59,500
Compare
2007 GMC Acadia
Asking Price Range
$7,090–$15,854
Compare
2009 Nissan Maxima
Asking Price Range
$7,693–$16,425
Compare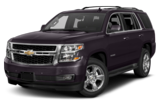 2015 Chevrolet Tahoe
Starting MSRP
$46,300–$64,085
Compare
Featured Services for this Hyundai Sonata