Average Ratings
---
29 out of 34 people recommended this car.
---
Love Philpott!!
by Mildollarsmile from | May 9, 2014
I have owned two vehicles from Philpott, Daren Hearnsberger is the BEST!!! If you want someone laid back who won't pressure you into something you really don't want and who will actually listen to your wants he is the man to go to. He managed to find me the perfect vehicle for my family. He always kept me informed on the status of things. Whenever I am ready to upgrade in a few years I will definitely be using him again.
Purchased a new car
Uses car for N/A
Does recommend this car
---
Other Crossovers are Way Better
by Shop Around from Bay Area, CA | July 26, 2013
I test drove several SUV's on a weekend and the Hyundai Tucson was by far on the bottom of my list if not removed for consideration. Compared to the other crossovers I test drove the interior of the Tucson was rickety and full of plastic. The entire test drive some piece in the back was squeaking. The salesman even had me pull over in a parking lot so he could check to see if the trunk was closed all the way. Even then the car was squeaking for the rest of the test drive. A lot of road noise and wind noise on the freeway. I test drove a Limited model with back up camera and navigation. While the navigation was good, I had an extremely hard time seeing the screen from the driver seat. The angle was just off so there was a huge glare the entire time. The interior finishes were sub-par at best, mostly plastic. Seems like American cars all have a higher quality interior. Also the steering was numb in the Tucson. We own a Sonata that we really enjoy so we thought we would give the Tucson a try. But apparently the Sonata is probably the flagship car for Hyundai and that is where they put their money because the Tucson could not even compare.
Purchased a new car
Uses car for N/A
Does not recommend this car
---
you must be kidding
by ron from ny | June 26, 2013
you are out of your mind, do you think people are stupid.to buy a car that has been used car for that price.
Purchased a new car
Uses car for Having fun
Does not recommend this car
---
Red Hot like its color
by Red Hot new car from New Bedford, MA | December 27, 2012
Once you sit in the drives seat, you feel like your part of the car. Here I go it drives like a car, not a SUV. You get the best from both worlds. You have the room to haul all your Christmas gifts and the luxury and comfort you want. Looks red hot and drive red hot.
Purchased a new car
Uses car for Just getting around
Does recommend this car
---
Louie is Awesome
by IBcurly from California | December 25, 2012
I love my Tuscon and have no regrets. Performance is great. It's spunky, sporty and fun to drive. Turns corners very smoothly. I love my little bucket.
Purchased a new car
Uses car for Work
Does recommend this car
---
Sportiest CSUV I've ever seen
by RRWCPA from Chicago Suburbs | October 30, 2012
I've had my 2012 Tucson Limited for 12 months now, nad have loved every driving moment. I've been on long trips and just tooled around the neighborhood. cars features are great and I'm very happy with the ride and the gas mileage. I drove only Acuras and Infinity's prior to this and only notice that the Tucson does not receive the acolades it should which seem to be limited to the more luxurious vehicles. I plan to buy this car once it is off lease (the first time ever after 21 years of leasing) and would recommend it highly.
Purchased a new car
Uses car for Just getting around
Does recommend this car
---
Great Car
by BAJ from New Port Richey | September 3, 2012
The speedometer is very hard to read, and should be redesigned. The transmission keeps adjusting around the 30 miles an hr. spot & this is annoying as this is the usual speed we need to drive at daily in our area.
Purchased a new car
Uses car for Commuting
Does recommend this car
---
Second Hyundai - First SUV
by First SUV from Herndon, VA | September 2, 2012
I got my 2012 Hyundai Tucson Limited just a few months ago and am extremely glad! Don't get me wrong, I loved my 2005 Accent. I figured I would miss my Accent because I loved being able to fit into the tight spaces that SUVs couldn't. Once we got this, however, I realized that while it feels much bigger than it looks (the inside is awesome and there's plenty of space), the car still isn't humongous, which means I got the best of both worlds. The gas mileage is similar to what I was getting in my Accent, but with a bigger gas tank I notice I'm filling up less. My insurance went up by a whopping $4 per month! (Yes, that was sarcasm... I expected it to go up much more). Apparently the safety ratings for the Tucson are awesome, so that's why there wasn't a huge price hike. I have to revert to the Accent to talk about reliability, since I've only had the Tucson for 2 months. The Accent was very reliable so I have no reason to doubt the Tucson will be just as great, especially with the warranty there to cover it in case it begins acting up. Piece of mind has been a staple ever since I've been dealing with Hyundai. The turning may be rigid, but I honestly don't notice it much at all. It keeps pretty straight while i'm on highway roads, which I appreciate more than seeing it as a burden. The car is not an off road vehicle, though it can handle a bit:-) I'm looking much more forward to driving through the mountains in this thing than the Accent. Initially we were worried that we got the wrong car - we were more interested in waiting for the 2013 Santa Fe. And while I have no doubt the Santa Fe is an amazing car, we do not regret going ahead and buying the Tucson before the Santa Fe came out. It is an awesome car with great fuel economy - for a good price. I have a hard time seeing the downside to it.
Purchased a new car
Uses car for Just getting around
Does recommend this car
---
2012 Hyundai Tucson
by High MPG Fan from Medford, NY | September 1, 2012
Dealer in Riverhead,LI was absolutely no help. After the deal was closed, wouldn't even return phone calls. Service department was cool, though. Took the new 2012 Hyundai Tucson from Long Island to Massachusetts for a weekend trip (after the 600 mile break-in period). Got 30.5 MPG during the trip. What a great little vehicle!! Had ECO turned-on for the whole trip, and the pick-up was still within expectations! After 1400 miles now, getting about 20-21 on local street driving. Should be going to about 23 MPG soon.
Purchased a new car
Uses car for Just getting around
Does recommend this car
---
Great Car for the Price
by Great for Price from Atlanta GA | August 24, 2012
This is a great car for the price. It looks like a Lexus at a fraction of the price. I bought the GLS so the leather trimmed seats are nice. There is plenty of space for my two kids even in the boster seats and plenty of space for grocery's. The warrenty is excellent. Make sure you ask for the Bumper to Bumper for the full 100K miles they can do this for you. The only things I do not like are the blind spots and the ECO on for city driving. The blind spots are awful you have to be very careful and the ECO fights itself if it is on in the city, it works great on the highway. The paint is very pretty but it scratches very easy. I do love the car and am happy I bought.
Purchased a new car
Uses car for Transporting family
Does recommend this car
---
People Who Viewed this Car Also Viewed
Select up to three models to compare with the 2012 Hyundai Tucson.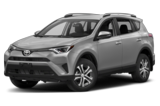 2016 Toyota RAV4
Starting MSRP
$24,350–$32,910
Compare
2016 Honda HR-V
Starting MSRP
$19,215–$25,990
Compare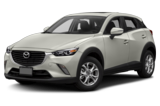 2016 Mazda CX-3
Starting MSRP
$19,960–$26,240
Compare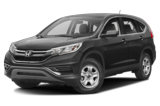 2016 Honda CR-V
Starting MSRP
$23,845–$33,495
Compare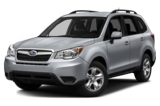 2014 Subaru Forester
Asking Price Range
$15,511–$27,463
Compare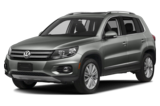 2012 Volkswagen Tiguan
Asking Price Range
$10,787–$20,199
Compare
2014 Kia Sorento
Asking Price Range
$11,941–$28,353
Compare
2016 Chevrolet Malibu
Starting MSRP
$21,625–$30,920
Compare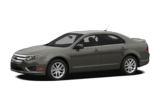 2012 Ford Fusion
Asking Price Range
$7,726–$16,102
Compare
Featured Services for this Hyundai Tucson