Average Ratings
---
27 out of 28 people recommended this car.
---
To Infiniti & beyond!
by Infiniti-Skyline from ft mcmurray, AB / toronto, ON / vancouver, BC | September 30, 2016
I originally was supposed to get the 2010 g37x 2door manual in white. (dealer sold it before I got there) ended up with the 2010 g37x sedan auto. Honestly the style is appealing as expected from relatively newer infinitis. the power and handling is delightful and more than expected. 4door has decent space compared to the 2door. if you're a bigger person then might not be as pleasing. interior design is sleek and has style but i think they could've done better. PERFECT for winter and i love the ability to maneuver through traffic. all in all amanzing car, i'd choose it over c class and 3 series just because its quality in terms of performance and luxury standards are equivalent if not better (for a way LOWER price$$$) Car feels like it hugs the ground (i have AWD) and you feel safe in it unlike a light honda or toyota (feels firm and handling is pretty much performance grade) loving every bit of this car (if i wasnt going to project something else, i'd def drop a supercharger into this baby to save some gas) fuel economy is a bit hefty, but not when you consider what the engine provides. 328hp for the sedan on a 3.7L v6 engine still gives me 730km on a full tank of 91 shell v-power. if you want style, class, power, performance, luxury, and compliments without destroying your wallet/bank account, then this is the right vehicle for you! note** sounds are quiet for such a powerful car for the luxury lovers, and for tuners, can simply get an aftermarket exhaust or take out your resonator. All i did to make mine a bit more stylish was smoke taillights, tint windows, changed headlights to blue(becuse one burnt), change fogs to purple, and interior lights changed to LED bulbs (bright white for the 2 in front, and purple for the side rear doors) Enjoy :)
Purchased a new car
Uses car for Commuting
Does recommend this car
---
I hear my new car!
by Jmac from North Carolina | June 24, 2014
I just purchased a 2010 G37x with 35,000 miles. I have had it for a little over a week and it is so much fun to drive and yet it is so classy! My 17 year old son wants me to give it to him for graduation!! I think not! This is my baby!
Purchased a new car
Uses car for Commuting
Does recommend this car
---
Lacking true emotion for the enthusiast
by TunedG37 from Upstate NY | May 29, 2014
This has been my absolute dream car since it first came out back in 07'-08'. I worked hard and I saved up and I was finally in a position to get one for myself. My previous car was a 03' G35 coupe, which certainly had it's issues from the get go. However, I didn't mind the overall feel of the car, because when you were hard on it, it felt like you were. With my 2010 G37 coupe, it's so quite that passengers can hear me whisper even when driving at extremely excessive speeds. Now this is all fine and well if that's what you're looking for, but my question to you is if peace and quite is what you're after, then why go for a car with an optional 330 horsepower, rear-wheel drive, manual 6-speed transmission. My point is this...I bought this car to have fun, to modify, tune, and make my own, and while I absolutely love it...it doesn't get my blood boiling like one would think. If you want this car to exude emotion, expect to drop a couple thousand on an intake, exhaust, and suspension. Otherwise, 10MPH and 110MPH feel exactly the same, and you might even find yourself grinding your manual transmission at times because you can't even feel the car revving. Sounds nice...but it's not. Just wish it wasn't QUITE so refined.
Purchased a new car
Uses car for Having fun
Does recommend this car
---
Elegant and powerful
by Remix from Longs Island NY | December 6, 2013
I've just got this car and...what a pleasure...an amazing combination of comfort, style and power. This car is easy to drive with tires glued to road ( I own AWD version). Not to mention the two tone interior,leather and amazing sound. One has to try it to believe it.....Sunday we are expecting the first snow but I am not worried...I know i will be safe on the road...
Purchased a new car
Uses car for Commuting
Does recommend this car
---
Exotic at a Convenient Price
by GJD from DC Metro, Maryland | December 6, 2013
I purchased the G37x because I wanted a sporty 2 door that had style, performance and comfort for year around, all season duty. I was considering the Nissan 370Z. I love the 370Z style but not necessarily the size for everyday driving and this car does not have an AWD option. Most cars in this class provide sporty performance only when the weather conditions are perfect. The Infiniti is a full time sports car. The car magazines state that the competitor class for this car are the Audi A5; BMW 335; Hyundai Genesis Coupe; Mazda Rx. I have driven each and would place this car a close second to the A5 if only for the reason that the Audi's back seat is actually useable unlike the others (G37 definitely not!). If one were to use the G37 back seat for adults, it would only be for a few blocks. This is actually a two seat car, albiet, stretched. The G37x is a nimble driving sports machine. Although, I am not technically savy enough to explain the mechanics of the AWD system, I give it all the credit for the secure feel of the ride through hard cornering manuevers and wet weather. This car feels tight on the road whether rain or sunshine. When it comes to performance you will be comfortable that this car can hold its own with any sports car on the road while zipping through traffic and this includes the additional class of muscle machines such as the Mustang; Corvette and Camaro; but I would not drag race with them from a standing start. The G-car is not that type of machine. This car is deceptivelly small. From the outside you have the impression that there is a lot of room, but when you are inside what you'll find is that there is substantial leg room for the front occupants, no leg room for the rear; minimal trunk space (two-three large carry on luggage); which means that all of the room is taken by the 3.7 liter engine and the wheels. The interior design is a combination of classy and sexy. The upgraded computer center which hosts the navigation suite; radio (Bose Speakers) is nothing short of modern in its look, feel and function. It is relatively simple to use, intuitive and practical. Does a car need a weather station? Before I had the G37, I thought not, but now that I have one, I won't buy another car without one. The transmission is equipped with a seven speed automatic system that can convert to manual on-demand. The shifting thorugh the gears is extremely smooth and the down shift to stop is even more impressive. there is no jerking in either direction. My only criticism of the transmission is that when you are on the highway at speed and want to do a sudden passing manuever, there is an annoying delay in the kick gear! But when it kicks in, it really kicks in! This is not a family car. If you are looking for a sports car that is practicle for everyday driving including comuting traffic, this is your machine.
Purchased a new car
Uses car for Just getting around
Does recommend this car
---
Cheap sports car
by G37Coupe from So. Calif | November 28, 2013
After looking long & hard, found a '10 G37S Anniversary editio with only 17K miles,! I bought it quickly, as they are rare & hard to find especially low mileage. I LOVE the car, It's everything I expected. The dealer Orange County C Infinity, was very friendly & very nice to do business with.Marv W.
Purchased a new car
Uses car for Having fun
Does recommend this car
---
Outstanding vehicle!
by Billy d from Lake Villa | October 2, 2013
High performance, luxury car, not an ordinary vehicle! Fit and finish is extraordinary! 330 hp is fast and it sounds mean! Have driven this car for two months and it is unbelievable to drive. Highly recommended, blows the doors off a BMW...
Purchased a new car
Uses car for Having fun
Does recommend this car
---
I love this car
by Insurantly from Plano, TX | September 1, 2013
Great car. Ive had it for about a month now. My car insurance went up a little but im fine with that
Purchased a new car
Uses car for Just getting around
Does recommend this car
---
Better than Expected
by Florida Cruiser from Florida | June 15, 2013
Incredible vehicle! Drives as great as it looks. I researched hardtop convertibles under $60,000 for almost a year before choosing this car, and I would definitely buy it again! I've never once regretted this car. The number of compliments I've received increases daily.
Purchased a new car
Uses car for Commuting
Does recommend this car
---
Exactly What I Excpected
by Car Researcher from | June 11, 2012
It's fast, it's sexy, and it's comfortable. I get a sedan with sport car speed and supple leather. The only thing I wished it had is a touch screen, but that's it.
Purchased a new car
Uses car for Just getting around
Does recommend this car
---
People Who Viewed this Car Also Viewed
Select up to three models to compare with the 2010 Infiniti G37x.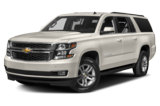 2015 Chevrolet Suburban
Starting MSRP
$49,000–$66,785
Compare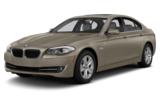 2013 BMW 535
Asking Price Range
$23,653–$40,421
Compare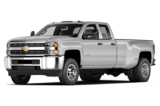 2017 Chevrolet Silverado 3500
Starting MSRP
$34,410–$58,815
Compare
Featured Services for this Infiniti G37x