Average Ratings
---
16 out of 24 people recommended this car.
---
RPM rev up during idle or stop
by Unhappy Infiniti Owner in SoCal from Orange County, Ca | September 30, 2014
I bought the car brand new. The car looked nice and comfortable. After driving for about 3 months, I noticed that the car started to rev up (RPM revving) during idle or stops. I reported the issue to Infiniti and they said it was normal because the A/C was running. I tested it without the A/C running and it was still doing it. I then brought it back for a recall that I forgot what it was for, hoping that they would fix this issue. Still no luck. I then brought it back again to report that the rpm was still revving. They asked us to do the 30K mile service, so we did. After taking our car back, it was good for about a week or so and then it happened again! We reported the issue again. I recorded the sound for Infiniti to hear, but they did not care about it. They asked us if we wish to have a certified Infiniti engineer to investigate and we said 'yes'. They then changed their mind and told us to take our car to another Infiniti shop. I don't recommend this car because it does not feel like a luxury SUV. My next car will be a Lexus again. I used to own a Lexus SUV and it was SMOOOOOTHHHHHHH. My friend was in my Lexus at one time and she told me if the engine was running. I told her 'yes'.
Purchased a new car
Uses car for Just getting around
Does not recommend this car
---
Infiniti JX35
by Lady Pearl from Raleigh | August 24, 2014
I have been very pleased. My husband is 6'4". The leg room is outstanding in both the front and back seats.
Purchased a new car
Uses car for Just getting around
Does recommend this car
---
Love this car!
by Mom of 3 from Indianapolis, IN | April 24, 2014
This car is very spacious and easily fits my three kids in the second row with two booster seats. There is a ton of leg room in the second row as well. The features are really nice and the navigation is great. I can't say anything bad about this car. It drives SO nicely and very smooth. I found the seats to be very comfortable and I am only 5'3" and can adjust the seat so I feel like I can very easily see everything. It feels more like an SUV inside than a typical crossover.
Purchased a new car
Uses car for Transporting family
Does recommend this car
---
After a year, we are trading it in!
by titan23 from Chicago | March 24, 2014
This SUV is beautiful from the outside but has some huge flaws. The seats are terribly uncomfortable, head rest pushes your head forward and the rounded seats hurt my back no matter how I adjust it . Also, things fall down the side of the seat and you can't get your hand down there to get them out. It really has no pickup, which is concerning when trying to merge into fast traffic. The final reason I am trading it in and will not purchase another Infiniti is that they changed the name (JX to Q) after only a year, making my one year old vehicle obsolete!
Purchased a new car
Uses car for Just getting around
Does not recommend this car
---
Poor performance
by JFells09 from ND | March 7, 2014
I've had my JX 35 for about 4 months and I can honestly say that I'm a bit disappointed. The car looks great the feels nice while driving, but I would have to agree with the other reviews, the transmission is not good. When merging onto the interstate it seems to really bog down between 25-40 mph and you have to really try to punch it to accelerate. Once you do accelerate, it sounds like the car is gong to explode. I had a Mazda CX-9 before and I'm not going to lie, I kind of miss it... Also, the fuel economy is suppose to be great on this SUV, but I've been finding it to be pretty poor in the city... My dash computer is telling me I'm averaging like 13-14 MPG while driving to work throughout the week... Now, I did get the base model without all of the upgrades and add-ons, so maybe the more souped up models have more to distract you from some of the deficiencies...
Purchased a new car
Uses car for Just getting around
Does not recommend this car
---
Great SUV!
by Turbodiesel97 from West Virginia | November 12, 2013
We have had the 2013 Infiniti JX for six months and couldn't be happier. The ride and comfort is second to none. Fuel economy is unreal for a vehicle of this size, we get 22 in the city and have gotten as high as 28 on the highway. The power is sufficient for the JX and the transmission does a fine job. We had an FX before and it obviously is more sport oriented but the JX has no problems accelerating or merging in with traffic. If you want big power or lots of speed get a diesel or a Corvette not the JX. I love the noise cancellation that is emitted to counteract the road noise, I have never been in a vehicle this quiet. The second and third row seating will accommodate me easily and I am over six feet tall, I was amazed during the test drive when the salesman who is six foot five inches got in the back! Don't think for a second this vehicle is cumbersome and won't handle, I have pushed this thing to the limits and can say it will perform in the corners better than most SUVs as well as most cars. Infiniti quality is beyond anything else! Look underneath the JX and when you see the polished billet aluminum used for the bumpers and suspension components as well as the engineering in the braking system you will think you are looking at a custom street rod! The motor mounts are fluid filled to reduce any small vibrations and you can take a wine glass set it on the engine and rev it to the moon and not even move the glass! This is one top notch vehicle that has too many good things to note.
Purchased a new car
Uses car for Commuting
Does recommend this car
---
Best Ride For Long Trips
by BobOB from Gig Harbor, WA | November 9, 2013
We just finished a cross country trip putting 8250 miles on the JX. Our vehicle is fully loaded and we are so glad we purchased all the options. The car was incredibly comfortable on our journey. The safety features were really appreciated during driving conditions that included heavy traffic, horrible winds, driving rain and occasional snow. The lane departure intervention and blind spot monitoring were absolutely essential during the worst weather conditions with large trucks blowing past us and obliterating our windshield with their rooster tails. The Infiniti Personal Assistant was used dozens of times to download new routes, find fuel, food and motels, and they could provide accurate weather and road conditions knowing exactly where we were at all times. We have a full size Yakima cargo box, which was fully loaded (along with the car...all seats down and loaded with luggage). During strong head winds and grades our worst milage was 18 but overall, we were getting between 20 and 24 which is fantastic for such a large vehicle. I felt that we had more than enough power and never had a problem on hills. I used the manual shift modes frequently which helped with ascending and descending hills. Most of all, the seats were incredibly comfortable on those 8 to 14 hour days. I know some people complain about the performance vs. other Infiniti models, but this is a touring vehicle and it handles very well on all road surfaces. Slight body roll in sharper turns, but nothing you wouldn't expect in a large vehicle. If you plan on long trips, I highly recommend this vehicle.
Purchased a new car
Uses car for Just getting around
Does recommend this car
---
Satisfied with purchase
by Family Guy from Opelika, AL | October 23, 2013
We researched extensively and had narrowed our choices to the Infiniti JX35/QX60 or the Acura MDX. We chose the JX35 due to a slightly larger interior space, with more leg room in the 3rd row, and overall feel. The CVT is smooth and I like the option of the "Sport" mode for quicker acceleration. Our model also has all wheel drive, which we liked as a safety feature. We have owned the car for about a month and have been extremely pleased with our purchase. It has already made several trips to out of town soccer games and has performed admirably. I would make the same purchase over again.
Purchased a new car
Uses car for Transporting family
Does recommend this car
---
Seats are very uncomfortable
by DD from Willow Grove | October 21, 2013
Love the ride of my new JX35, but the seats are so uncomfortable. The headrest pushes my head forward where I feel like my chin is on my chest. I have tried adjusting the seat and cannot get comfortable. Thinking of trading it in for the Acura (which was my second choice when we were looking for a new car).
Purchased a new car
Uses car for Just getting around
Does not recommend this car
---
Poor Performance
by Jon from Pa | September 19, 2013
Car looks great but lacks big time in performance. Yes I know it's not a sport car, but for this price you should be able to merge with confidence. The CVT transmission should be saved for the smaller cars. Don't like the unexpected reving and noise of the engine along with downshifting. The transmission never feels comfortable and constantly hunting. Very unnatural. If you are going to purchase this SUV do yourself a favor and test drive many times. Move the transmission selector switch to all spots. Drive on hills and also merge. Why they put a CVT in this beautiful SUV I will never know. When you pay this price you should be able to look good and go. Period!,,,
Purchased a new car
Uses car for Transporting family
Does not recommend this car
---
People Who Viewed this Car Also Viewed
Select up to three models to compare with the 2013 Infiniti JX35.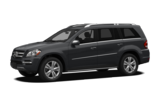 2012 Mercedes-Benz GL-Class
Asking Price Range
$30,329–$57,645
Compare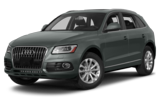 2015 Audi Q5
Starting MSRP
$39,300–$47,500
Compare
2012 Infiniti EX35
Asking Price Range
$23,261–$33,073
Compare
2013 Lexus RX 350
Starting MSRP
$39,660–$47,350
Compare
2013 Audi Q7
Starting MSRP
$46,800–$60,550
Compare
2012 Land Rover LR4
Asking Price Range
$37,859–$55,211
Compare
2013 Infiniti FX37
Starting MSRP
$44,950–$53,400
Compare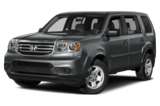 2015 Honda Pilot
Starting MSRP
$29,870–$41,620
Compare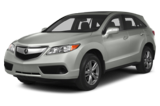 2013 Acura RDX
Starting MSRP
$34,320–$35,720
Compare
Featured Services for this Infiniti JX35