Average Ratings
---
12 out of 12 people recommended this car.
---
Owner since 2008
by Neil from Central New Jersey | June 27, 2015
Yes, I've owned this wonderful piece of machinery since August 2008. Currently has 79xxx miles on it. This is buy far, the best car I have ever owned (OK, I've owed Porsche, Audi, BMW Lincoln and Cadillac). Issue is with tramlining (if you don't know it, look it up). Discussed this with purchasing dealer at 5k miles and they changed tires to Michelin and the change was dramatic. Note new M35's have the same Michelins. I hate to part with it, as everything works as when it was new, but as they say, all things have a life time. If you can find one that hasn't been hit (like mine) go for it. OK, another caveat.....3.5 engine is thirsty, but it does NOT require premium gas.
Purchased a new car
Uses car for Transporting family
Does recommend this car
---
Sweet ride
by Mike from Dallas, TX, USA | June 21, 2015
the perfect size,very appropriate amenities, fuel economy, the whole package, distinctive without pretense. I had been looking at G-35 's for some time, but something just din't "float-my-boat"., the extra 2" in wheel base really add to the overall comfort.Having driven 7 series BMW's over 20 years(and putting my mechanics kids through the finest private schools in Dallas), it was time for a change. Very reliable with only routine maintenance to this point and 141 K plus miles this is a keeper.
Purchased a new car
Uses car for Just getting around
Does recommend this car
---
Best luxury for the $
by Car driver 1977 from PA | September 6, 2014
After comparing this car to the likes of the 5 series BMW line and the cadillac cts I found this car to be much better in build, size, and quality.
Purchased a new car
Uses car for Just getting around
Does recommend this car
---
Most Comfortable Car I've Owned
by First Time Luxury Car Owner from Oxford, PA | July 25, 2013
This is my first luxury vehicle and I'm impressed. Yes, I know, that's why they're called luxury, but still. I had a 05 GTO which I loved in terms of performance, but I had to part with it as my family was growing (expecting 4th boy). My only attempt to put rear facing car seat in the back of that car was not very successful. Whoever tried this would know what I'm talking about. Sold the GTO and drove my wife's old Elantra for couple of years and eventually got tired of it. Found very good price ($17K) on 2008 M35x with 80K miles, one owner and decided to jump on it. Switching from Elantra to M35 I should be impressed. Well, yes, but the list of features that car has for $17K beats most of the new vehicles on the market that sell for $30K+ today. Heck, I got climate controlled seats (they cool as well), rear camera (drawing estimated path as I'm backing up and turning), GPS, DVD, ALL windows express up-down switches, all-wheel drive, HID articulating lights (those turn left/right as you turn, it's not just a side lamp), LED tails, start/stop via button, Bluetooth, ... My perspective maybe skewed by the fact that I fix my cars myself and I'm not concerned much with stuff breaking. So far so good, but it's been only 2 months and I can't speak about reliability as everything works fine. The only thing I miss is the LS2 from my GTO, but gas is getting pricey so the 3.5L V6 will do.
Purchased a new car
Uses car for Commuting
Does recommend this car
---
My Car
by CJ from Moncks Corner, SC | December 26, 2011
My salesman gave me the best service I ever experienced from a dealership. He want to help me and make sure I bought that car. Oh yeah, the is great. I really enjoy it.
Purchased a new car
Uses car for Towing
Does recommend this car
---
A good value, new to me. Know more after more use!
by jdark from Rural Virginia | December 12, 2011
The sedan is roomy. Everything works! Good leg room and comfort. Purchased on Cars.com, and OK so far.
Purchased a new car
Uses car for Work
Does recommend this car
---
A Fantastic Vehicle
by AZ Mike from Gilbert, Az | April 7, 2011
My 2008 Infiniti M35S has almost everything that you would want in a car. I bought the car in September 2008, and I still love it. Equipped with the Technology Package, it has GPS with a 7" screen in the middle of the dash, which is also where I can watch the console mounted DVD player in 5.1 Dolby Surround and DTS with 14 speakers. The Ipod interface is also located in the console, and displays on the in-dash screen. The Blue-Tooth cell phone interface is integrated into the entertainment system, so when I answer a call, my music is automatically paused, and the microphone is just above my head near the visor. Living in the Phoenix area, I just LOVE the climate controlled seats that cool you down or warm you up, from below and on the lower back. The ability to use voice commands to get directions or make a phone call is essential for hands-free calling. I also love not having to pull a key out of my pocket to unlock the doors. Enough about the technology and comforts inside the vehicle, I want to talk about the acceleration and handling. This is such a fun car to drive. From the moment I push the button to start the engine, I want to go on a road-trip, especially if the road is Coast Highway 1 in California with all of its winding turns. The car hugs the road so well, with the rear wheel adaptive steering. A good set of tires is also helpful. The factory tires wore out in 19400 miles. I now have Yokohama S Drive tires on it, and they are fantastic. When driving for performance, I love that I can switch to manual shifting mode to control the shift points, and to create the ground hugging force that high RPM's help in making tight corners without slipping. There is also less lag in manual mode between pressing on the gas pedal and the car accelerating through a hole in traffic. In automatic mode, the car would first shift into passing gear and then shoot forward, whereas in manual mode, it just shoots forward with split second response. I do not like the fact that in order to update the maps of the GPS, you have to pay to get a code that you take to the dealership to have them install the maps onto the in-dash hard drive. I don't know how much the dealer charges for that service, but whatever it is, it's too much. All of the portable GPS units have free lifetime map updates. The Music Box is pretty much a waste of time. Any music enthusiast would want their music ripped at a higher bit rate than the maximum of 192 kbps, so I stick with music on my Ipod ripped in Apple Lossless format, or a music video on DVD.
Purchased a new car
Uses car for Just getting around
Does recommend this car
---
This car is better than advertised, rides like adr
by Luxury car appreciator from white plains ny | March 15, 2011
I drove and then I bought it, I am very happy with my purchase. The car handles exceptionally well. I never saw them advertised in the media, its like an unknown secret.
Purchased a new car
Uses car for Just getting around
Does recommend this car
---
wanted more of the same
by mazz from Davis Illinois | October 28, 2010
Had a 2006 m35 for 100000 miles and 6 other Infiniti before that. The 2006 M35 was no trouble and a joy to drive . I spent a month or so on this web site looking for same features and lower mileage. Glad to say I found a 2008 same color same features with only 14000 miles in great condition. this car is a 4 wheel drive and rides a little stiffer but i love the updates from 2006 to 2008.
Purchased a new car
Uses car for Work
Does recommend this car
---
Bought 2
by M35X owner from Denver, CO | June 22, 2010
Had an 06 that I traded in after the lease for a 08 Maxima. Sold the Maxima after two years to go back to the M. Nothing else out there compares with the features for the money. Ride can get a little bumpy but that's the trade off for a sporty ride when needed. I plan on keeping this car for a long time!
Purchased a new car
Uses car for Work
Does recommend this car
---
People Who Viewed this Car Also Viewed
Select up to three models to compare with the 2008 Infiniti M35x.
2017 Cadillac CTS
Starting MSRP
$45,560–$70,430
Compare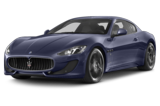 2014 Maserati GranTurismo
Asking Price Range
$60,490–$116,154
Compare
2009 Lexus GS 450h
Asking Price Range
$12,302–$24,522
Compare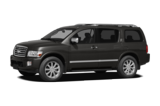 2009 Infiniti QX56
Asking Price Range
$13,861–$25,021
Compare
Featured Services for this Infiniti M35x