Average Ratings
---
14 out of 17 people recommended this car.
---
Infiniti M37......WOW
by Infiniti Owner from Stafford, VA | December 9, 2015
What a vehicle. I was the proud owner of a well used 2006 M35. The car still runs great with 224K, but I was ready for something newer. I found a 2012 M37 and am doubly wowed!! Tremendous vehicle, power, styling, creature comforts. Reliability is key for me and with my M35, I had few problems even with my high mileage. I definitely wanted to stay in the Infiniti family so I desired the M37, now Q70. You will be hard pressed to find comparable feature for your dollar in the other high end vehicles.
Purchased a new car
Uses car for Commuting
Does recommend this car
---
WOW
by lumby from hartford ct | December 31, 2014
what a remarkable vehicle....under the radar and you wont see alot of these on the road and that is fine with me, cause i like to be original. blows bmw away by comparison. the most beautiful interior on the market today and whats great is you have the comfort but when you mash the pedal it gives you all you want and more. All around its a 10. I have read all the reviews and do agree that the transmission gets a bit weird looking for a gear when you between 20 and 40 but to me its not a big deal and if thats all i have to compromise for the total package this car is, so be it. i drove everything out there and this is the one..looks of a maserati but incredible reliablity.
Purchased a new car
Uses car for Commuting
Does recommend this car
---
2012 Infiniti M37x: Best Car in Its Class
by Jersey Driver from Princeton, NJ | October 23, 2014
I love my 2012 Infiniti M37x!!! I bought it used from a Toyota dealer in the summer of 2013. It had only 10,700 miles on it and the previous owner keep the car in immaculate condition inside and out. I previously owned a 2006 M35x that I bought new. I traded it in for the 2012 model. I never had one day of problems with the 2006 M and the 2012 M has preformed as well. It's a great car like the 2006 model. The interior is the best in its class. It's much more luxurious than the BMW 5, Audi 6 or Lexus models. The interior is very spacious. I'm 6'4" with long legs and I have no problems stretching out my legs when I'm driving. The only cars that come close it to are the Audi 6 and Chrysler 300. The ride is great and the power is unbelievable. The exterior is very clean, classy and muscular. It looks like a cross between a Maserati and a Jaguar. The gas mileage could be better, but I get 20. 5 mpg overall. It's still not bad for a 2-ton car with a 330 HP 6-cylinder engine. And, it's very very quick and drives like a sports car. It also handles great in snow with Michelin all-season tires. BTW, it's rated as Consumer Report's top pick for its class over BMW, Audi, Lexus, etc. I'm very happy with my 2012 Infiniti M37x.
Purchased a new car
Uses car for Just getting around
Does recommend this car
---
Acura verses Infiniti
by MrsIamaboutmyvehicles from | February 24, 2014
I really thougt that switching from Acura to Infiniti would be a a great experience but yet I found that leaving my Acura vehicles for Infiniti was the worst thing I could do
Purchased a new car
Uses car for Work
Does not recommend this car
---
They Had Me At I-30
by Jewopaho from Houston, TX | December 7, 2013
Ever since my '96 I-30 left with my former wife (overall a small price to pay ... but I really missed the car), I had my eyes on another Infiniti. Unfortunately, my checkbook had other ideas ... but I finally arrived. I located a gorgeous '12 M37 with 25K miles at a (excuse the expression) Lexus dealership. If I was going to spend that kind of money, I insisted on driving everything out there ... and I pretty much did. Lexus, Acura, Mercedes and BMW paled by comparison for various reasons. The Audi A6 came close, but as soon as I fired up the Infiniti, I knew I'd be driving it off the lot. The combination of luxury, quality workmanship, performance, technology, comfort, and particularly value, is exactly what I expected in a high-end vehicle ... and for what I paid, it was money very well-spent. The best I could do for a similar price was a 2010 Mercedes E350, 2011 Lexus ES350 and '11 BMW 528i. I might have been able to pick up a '12 Acura TL for a little less, but I'd have had to sacrifice quite a bit of what appealed to me in the Infiniti . So I've come full circle ... and enjoying every minute of it.
Purchased a new car
Uses car for Just getting around
Does recommend this car
---
Don't Buy This Car
by Worst Car I Ever Owned from Virginia Beach, VA | December 6, 2013
This is the worst car I have ever owned. It is extremely noisy. The ride is not smooth. The leg room is not comfortable. The trunk is small. My 2006 Toyota Avalon had more leg and trunk room. Forget the GPS and technology systems. They never worked right. The voice on the GPS sounds like it is in the process of vomiting. It literally gags out directions. I have wondered from day 1 how the GPS in a 2012 Infiniti was not even remotely comparable to the GPS in the 2006 Avalon. Half the time, it indicates that I am not driving on the road, but that too is another maintenance issue-- they want to sell you an upgrade every few months for your GPS. As for programming the system, It is not an intuitive. The finish on the steering wheel was also poor. It started peeling almost immediately. Suntan lotion stained the black leather seats and the front dash. No one at the Infiniti dealer kniew how to remove it. So the car has ugly white marks all over the inside. The perforated leather seats were clogged with the same suntan lotion. I found this car to be very poorly designed and I was extremely frustrated when driving It. When maintenance issues pop up (and they pop up a lot), messages appear on the GPS system over and over. The same messages also dually pop-up on the front driver panel. You have to turn them off every time you get in the car. Considering the car needs maintenance every 4000 miles, it is pretty much is always sending you 6-8 messages that you have to reset -- but you better remember where the buttons are or how the systems work. I found the comments above about the M35 rolling over quite interesting. It seems they felt not being familiar with all the buttons may have played a role in the accident. That is exactly what I am talking about. This car is not well-thought-out. It doesn't work intuitively. I have begun to hate this car and am happy I only took a 3 year lease. Some of my previous cars were Corvette, 2000 & 2006 Avalon, Grand Marquis, along with several used cars when I was younger. I have also driven many different makes of cars due to business travel. Infiniti M 37X is the worst car I have owned. That being said, it is also the most beautiful--an odd juxtaposition--but really I would like beauty and a well-thought out car that is safe. The price and luxury car rating are definitely not justified. It also eats gas like crazy! I could drive 6 hours (NC to WV on I-81) before filling up any of my Toyotas. This car I have to fill up every 2.5-3 hours. It also takes premium -- so that too is much more expensive. The car is just not worth it.
Purchased a new car
Uses car for Just getting around
Does not recommend this car
---
Great car
by Nik from Dallas,TX | May 15, 2013
Switched from bmw to infinity.Love the change comfortable and fast smooth ride with lots of gadgets.
Purchased a new car
Uses car for Work
Does recommend this car
---
4th Infiniti in a series after 3rd proved safety
by Couple seeking luxury comfort, safety, value from Nashville, TN | March 10, 2013
We have owned an I30, I35, M35 and just bought the M37 after my wife had a low-speed (35 mph) rollover down a steep road shoulder with the M35, totaling out the vehicle. All airbags deployed as intended, including 'curtain' airbags that covered shattered side windows. Except for a "seat belt bruise" that we actually grateful for, she was uninjured. This time around we have learned to effectively use the many features controllable without the need for hands to leave the (heated) steering wheel!
Purchased a new car
Uses car for Just getting around
Does recommend this car
---
Good value
by Long time driver from SN Jose, cA | January 19, 2013
Switched from BMW to Infiniti and like the change. Comfortable ride even though not the BMW feel. Good features. Bluetooth does not work well with iPhone 5 but Infiniti is supposed to be working on a fix.
Purchased a new car
Uses car for Commuting
Does recommend this car
---
Good Car but not Luxury
by DSolid from Behlehem, PAZ | December 24, 2012
The car did perform excellant. In comparison the car requires service every 4,000 miles as compared to other luxury brands that only require service every 8,000 miles. Most luxury cars that I have owned (Mercedes, Jaguar and BMW) pick the car up and return washed and detailed. Infiniti did not want to pick the car up. The car was never washed or detailed. Finally, the Infiniti financing is not the same as financing for other luxury brands. Service and runaround was common versus other luxury brands. The Infiniti which was good on performance and reliability was very poor on service that one would expect on a luxury vehicle.
Purchased a new car
Uses car for Just getting around
Does not recommend this car
---
People Who Viewed this Car Also Viewed
Select up to three models to compare with the 2012 Infiniti M37x.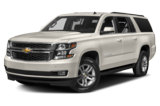 2016 Chevrolet Suburban
Starting MSRP
$49,700–$67,440
Compare
2011 Mercedes-Benz S-Class
Asking Price Range
$18,176–$60,388
Compare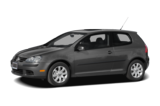 2009 Volkswagen Rabbit
Asking Price Range
$3,687–$11,131
Compare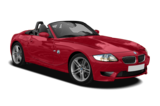 2007 BMW M
Asking Price Range
$33,615–$46,907
Compare
Featured Services for this Infiniti M37x