Average Ratings
---
20 out of 30 people recommended this car.
---
A great, bad tech
by ab201 from California | March 25, 2015
I have owned the Q50 premium for about 6 months now. Love the the power, handling and the interior of the car. HATE the buggy software in this car. The software on this car is simply not ready for a production car. The radio intermittently cuts off and you have to turn the car off and on to reset it. Rear view camera get stuck in the on mode even when you are driving forward. The clock and user preference savings get reset when resetting the trip computer. The save user preferences is almost useless since it doesn't really save all your settings. Why have the ability to select you driving mode preference in user preference when it always defaults to standard? And what does the dealer say about all these bugs? They are extremely nice but ..."sorry but we cant duplicate the problem" except the last one i mentioned. An awesome car that could have been but isn't.
Purchased a new car
Uses car for Commuting
Does not recommend this car
---
Hottest Infiniti Ever!
by Infiniti Loyalist from Scottsdale, AZ | March 19, 2015
I recently traded in my G35 Coupe and decided to go with a 39 month lease this time on the Q50 premium. Now I am not sure why all these people are whining about Intouch. The fact that you can even download apps into your console without having to go to the dealership is absolutely a big step forward in the fact that as more apps become available my entertainment will be just how I want it not how they made it. Usually whatever the car has is all you get with no way to customize the applications available. I dont have Nav and yet i STILL get two touch screens which are larger then anything else out right now. This car is a forward thinking example of the future and I absolutely love everything about it. Plus I have a 24 hour concierge that comes with my lease to make dinner reservations, ask the population of Texas, or even what the final score was on today's Seahawks game. For free!!!! Absolutely thrilled with everything they have done with this new addition to the already amazing Infiniti Line!
Purchased a new car
Uses car for Just getting around
Does recommend this car
---
Well built machine
by BankerGuy1981 from Atlanta, GA | February 6, 2015
I purchased the 2014 Q50 premium. This is my frist Infiniti but not my first luxury sports sedan. The Q50 is very well built and feels quite substantial considering how nimble it is through the corners. The near 330hp 3.7L v6 mated to the 7 speed auto in rear wheel drive configuration is extremely quick and in sport mode is VERY responsive and seems to have plenty of power at all RPMs. As compared to the A4 of the 328i it's significantly quicker and slightly bigger on interior room. The Audi and the BMW have slightly better all around handling, however the Q50 is a little easier for tooling around at low speeds. The cabin noise is a little higher than I would expect from a luxury sedan and the ride is quite firm, but if you're like me and prefer to the feel the road it's a good mid point between ride quality and connection to the road. The car sits low but is comfortable and easy to get in and out of (I'm 6'2" 240). The back seat is surprisingly large for a sporty sedan, and the trunk has more room than most competitors in the category (if you don't get the hybrid). Overall this is probably my favorite all around luxury sedan I've owned, it comes near the top in all categories, even if it's not quite the driving experience of the BMW 3 series, it's more than capable of making your daily commute quite a bit of fun, and on a slightly more reasonable 5 year cost to own.
Purchased a new car
Uses car for Commuting
Does recommend this car
---
3rd Infiniti, very disappointed
by Infiniti owner from Maryland | January 15, 2015
I have owned 2 other Infinitis and traded my G37X that had no problems for a Q50, its my 2nd day in and I bought it yesterday. The SOS button does not register and the salesman informed me that I have to wait 24 hours but 24 hours later, called Infiniti connections, they still cannot get it to work. Also, started experiencing lapses in the radio, cell phone and my ipod also. Not a good beginning. I could have checked this reviews before switching. Not a happy camper and if it continues, BMW here I come.
Purchased a new car
Uses car for Having fun
Does not recommend this car
---
Great Driver - Tech needs some help
by rkodali from Stamford, CT | August 16, 2014
The title says it all...the car is fantastic but the tech is very glitchy I must say. The drive is fantastic but some times you need to perform a reboot to get the systems working properly. I am confident that there will be software patches to resolve these issues. By the way don't listen to car and driver or motortrend. They don't really understand what consumers want anymore.
Purchased a new car
Uses car for Commuting
Does recommend this car
---
The Future of Cars
by JackBauerJr from Jacksonville, FL | July 30, 2014
The title sums it up. This car is forward thinking and you need to understand that when testing this car. The adaptive steering is NEW and different compared to mechanical steering. It's electronic technology. It's NEW tech and absolutely amazing. You have to learn to let the car drive you a little. However, you can turn off all the tech and take some serious turns when you need to. All features are on a toggle, turn then ON / OFF as you wish. Performance, this car is absolutely amazing! I test drove literally every luxury car before buying and decided on this specifically for the technologies under the hood and in my dash. It's the future. This car looks sleek and mean on the road. Drive in front of one and see if you don't find yourself staring into those headlights. It WILL get you noticed and unending compliments! Enjoy this car for what it's worth. DO NOT just take it around the block for a test drive, hit the interstate, let the salesperson turn the features on and off for you. You have to PLAY with this car a little before you decide, there's a lot to offer. I am incredibly happy with my purchase, I offer to get all the groceries, dinner, etc. just so I can drive it again. Enjoy the future of cars!
Purchased a new car
Uses car for Having fun
Does recommend this car
---
great car
by bobman from san mateo, ca | July 11, 2014
excellent car wish I could have afforded all of the fabulous upgrades. smoother than the g37 it replaced. more torque. looks better too
Purchased a new car
Uses car for Work
Does recommend this car
---
Could be a Great Car, but Extras Ruin It
by db26 from Houston, TX | July 10, 2014
The Q50 has the potential to be a terrific choice in the rear-wheel-drive sport sedan segment. The handling of the "S" model in particular is pretty good for a sport-tuned vehicle, with great cornering and a flat ride that's not too stiff. With the standard steering system and not the Direct Adaptive Steering, aka "steer-by-wire" (more to come on that), the steering is precise and has a nice weighted feel to it. If you were to buy a base model or "S" model without any option packages, then I think you will be a happy owner and consider this as a 5-star car. It's the extra features that ruin the Q50. If you read most negative reviews of the Q50, you will notice the great majority of them complain about the Q50's tech features like the Direct Adaptive Steering (DAS) system or the InTouch infotainment system. Those reviews are right on. Both systems have flaws and it is obvious Infiniti should not have put in a production vehicle quite yet. I'm not going to elaborate too much on the issues since others have already said them, and I can confirm that I experience the same issues as others have written about. Unfortunately, InTouch is standard on all Q50 cars, so even the base Q50 model comes plagued with issues in regards to the audio system or climate controls. Also, Infiniti has structured their option packages in such a way that to get some simple options like memory seats or a fold-down seatback, you HAVE to also get DAS. One other negative that I haven't seen mentioned is the trunk space. Again, Infiniti poorly designed the trunk that the spare tire (an extra option) takes up a significant amount of the trunk's depth. As a result, the trunk is very shallow and can barely fit large items like a large suitcase. I'm fortunate that I leased my 2014 Q50 and am already looking forward to returning it next year. If Infiniti can make the DAS a truly optional feature (and not tied into any option packages), plus resolve the issues with InTouch and make it stable then I would consider leasing another Q50. Otherwise, I will be moving to a different brand.
Purchased a new car
Uses car for Just getting around
Does not recommend this car
---
Glad I bought this car
by 240 Zweet from North Carolina | July 2, 2014
I bought the premium, with leather, 19 in summer tires and nav but none of the high tech toys. The ride is smooth. It handles great. Comfortable car. The stereo is great. The in car technology works great even though it is a bit slow to start up. It is easy to use - and I have used it a lot and I am not tech savvy. I had to choose between Q50 and new Lexus is350 and ultimately decided on the Q50 - and I am really glad I did. Everyone who rides with me is pleasantly surprised.
Purchased a new car
Uses car for Commuting
Does recommend this car
---
Infiniti should be embarrassed
by Sucker from Baton Rouge, La | July 1, 2014
Have had this vehicle for 6 months and continue to have issues with the intouch system. Have brought it back to the dealer twice and I am now convinced that they have no clue as what to do to resolve the issues. Called Infiniti consumer hot line and that was a complete joke. If the intouch worked properly it would be a great car, but it doesn't!
Purchased a new car
Uses car for Just getting around
Does not recommend this car
---
People Who Viewed this Car Also Viewed
Select up to three models to compare with the 2014 Infiniti Q50.
2014 Infiniti Q70
Starting MSRP
$49,600–$64,600
Compare
2014 Mercedes-Benz E-Class
Starting MSRP
$51,400–$102,370
Compare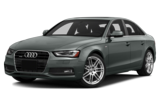 2014 Audi A4
Starting MSRP
$33,800–$34,700
Compare
2014 Infiniti Q60
Starting MSRP
$40,950–$53,400
Compare
2015 Ford Mustang
Starting MSRP
$23,800–$46,170
Compare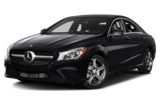 2015 Mercedes-Benz CLA-Class
Starting MSRP
$31,500–$48,500
Compare
2014 Lexus IS 350
Starting MSRP
$39,615–$41,850
Compare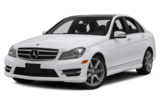 2014 Mercedes-Benz C-Class
Starting MSRP
$35,800–$62,750
Compare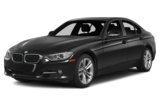 2014 BMW 328
Starting MSRP
$37,300–$41,450
Compare
Featured Services for this Infiniti Q50