Average Ratings
---
4 out of 4 people recommended this car.
---
The best driving car ever!
by Gary C from Knoxville, TB | May 8, 2015
I bought a new 2014 XF 3.0 Portfolio approximately a year ago. I am a previous Infiniti owner. This car is unlike no other car you will ever drive! You can drive one hundred miles per hour (easily) with not a single vibration in any part of the car. Jaguar goes the extra step to place features on the car other makes do not even think of. The gas mileage of such a high horsepower motor is amazing. I took a road trip this week and averaged 32 miles per gallon on the way to my destination. The sound system in the car is amazing. The nice thing is that you don't see a gazillion of these on the road like BMW etc., Every where I drive this car, you get asked what kind of car it is along with hundreds of stares and pointing. The LED styling around the headlights make the car look amazing. This car is a true example of refined luxury. Want to stand out from the crowd? Buy this car! I plan on having mine for many years to come!
Purchased a new car
Uses car for Just getting around
Does recommend this car
---
Wonderful ride- but the British roots are showing.
by jgthomp rpm from Denver, Colorado | February 17, 2015
The Jaguar XF is a wonderful automobile. And, in comparison to others in its class provides for an excellent value for the dollar, but, that's not to say it isn't without its rough edges. First lets start with the positives: excellent power to smoothness of ride balance between its comfort and sport modes. Other vehicles in this class cannot seem to figure out what they are- a sedan or a sports car- and the Jaguar XF manages to handle each smoothly and proportionately when you want the comfort and aggressive when in sport mode. Furthermore, the lane change assistance works very well and the car is solid in cornering and creature comforts. However, here are three, "What were they thinking?" moments. 1) The Navigation system is horrible. Confusing buttons, cluttered Home screen. Terrible configuration. This is nothing new if you've read any Jaguar reviews at all. How does one fix this? You have to spend hours learning it- learning to think the way the engineer programmed it- apparently without any user feedback, I'm sure. There exists no way (without entering the diagnostic mode) to determine what version of the satellite navigation software you're at- so how can you know if you should buy a map update? Little things like this simply point to a job that's really only half done here, I'm afraid. 2) The LCD screen for the system console (ie the Navigation) is not designed for North America. "Huh?" you say? It's actually quite simple. Unlike Britain, in North America we have the steering wheel on the left side rather than the right side of the vehicle. As a result, the driver, in order to look at the Navigation screen, must tilt one's head to the RIGHT and not to the LEFT as in the UK. All this seems innocent enough until you are actually driving the car and *wearing sunglasses*. Most (if not all) sunglasses are polarized to reduce glare. And perhaps you might have noticed, many drivers are now wearing them... If you're staring at a monitor right now, you can take a pair of sun glasses and look at the screen and notice that if you slide them off your nose a wee bit and rotate them clock-wise about 45 degrees the LCD monitor goes DARK. This is due to the polarization in the lenses- and is the typical method for testing to see if your sunglasses are indeed polarized. But, as I'm sure you've already guessed, when you are wearing sun glasses while driving your Jaguar designed for use in the US or Canada, since you sit on the left you pivot your head to the right and actually tend to tilt your head to the right- creating a situation where the glasses relative to the screen approach the 45 degree angle- and Voila! the Navigation screen in the Jaguar looks BLACK. This fact makes it tough to actually use the car's central command console while wearing sunglasses. Ummm- didn't anyone test-drive this car in the US on a sunny day? Solution? Take your glasses off. The real solution? Jaguar engineers need to flip the screen in the manufacturing line if the steering wheel is on the North American side... Pivoting 45 degrees counter-clockwise (like a driver in the UK would) has no dimming effect on the screen. It's only in North America where this problem occurs. 3) Freezing windshield fluid nozzles. Do not expect the windshield wipers to be able to dispense fluid when the temperature outside falls into the teens (degrees F). Jaguar claims to have tested their cars in both extreme heat and cold. Apparently they only tested "did it start?" in the cold weather and didn't actually try and use it. The windshield fluid nozzles are on the wiper blade- far away from the heat of the engine and exposed to the rushing 60mph air while driving- effectively freezing them up in no time. Cheaper cars put the nozzle on the car's hood and let the heat of the engine keep the nozzle warm enough to not freeze. Well, I guess this may be the result of either mild winters in the UK or perhaps more understandably, the designers in India didn't consider such temperatures. In either case, #FAIL. The solution? Rubbing Alcohol in the windshield washer fluid reservoir. Summary: Would I buy this car again? Yes. I do enjoy the ride and handling performance when I want it. However, the three items listed above spoil the Jaguar's otherwise stellar performance and clearly expose the heritage of the designers. I wonder how long it will take them to fix these?
Purchased a new car
Uses car for Commuting
Does recommend this car
---
It is the most fun car I have ever owned.
by Jaguar Enthusiast from Milford, Massachusetts | August 19, 2014
This Jaguar is truly inspiring. It has power and performance to spare. Great looks and great comfort.
Purchased a new car
Uses car for Having fun
Does recommend this car
---
My First Jaguar!!
by Jean D. from Washington, DC | June 1, 2014
I purchased my very first Jaguar in March. My buying experience with Chris Smith and Steve Kenly was very professional and stress-free. My sales guide Will's knowledge of the Jaguar XF was very informative and he helped me set up my phone and other customized items in the car, like the seat position and steering wheel position. Another sales guide Mike informed me about Jaguar's free roadside assistance and I saved money by cancelling my AAA membership. My budget loved that! I LOVE driving my Jaguar XF every day; the car is quite good looking especially my color - sapphire blue, and I do notice a lot of people looking at it. I am very happy with this car! My experience with Jaguar Land Rover West Columbia was a pleasant one and I will continue to deal with them in the future.
Purchased a new car
Uses car for Work
Does recommend this car
---
People Who Viewed this Car Also Viewed
Select up to three models to compare with the 2014 Jaguar XF.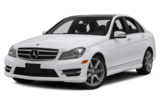 2014 Mercedes-Benz C-Class
Asking Price Range
$18,676–$34,392
Compare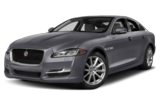 2016 Jaguar XJ
Starting MSRP
$74,400–$121,000
Compare
2014 BMW 535
Asking Price Range
$32,087–$47,747
Compare
2016 Jaguar F-TYPE
Starting MSRP
$65,000–$165,000
Compare
2016 Lexus GS 350
Starting MSRP
$50,000–$50,470
Compare
2015 Cadillac CTS
Starting MSRP
$45,345–$69,340
Compare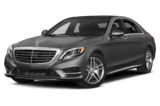 2014 Mercedes-Benz S-Class
Asking Price Range
$49,718–$98,578
Compare
2015 Porsche Macan
Starting MSRP
$49,900–$72,300
Compare
2015 Mercedes-Benz E-Class
Starting MSRP
$51,800–$103,200
Compare
Featured Services for this Jaguar XF