Average Ratings
---
28 out of 30 people recommended this car.
---
Good for the money
by Mbnurse from Augusta Maine | April 24, 2014
I really enjoy my jeep compass 2011. It's my first jeep and I'm hooked! My only 2 issues are; this car is horrible when it's windy! I'm all over the road. Other thing is the pep. If you're looking for a car that has a lot of pep, this isn't it. Other than that, I love my little SUV!
Purchased a new car
Uses car for Just getting around
Does recommend this car
---
THOROUGHLY IMPRESSED
by OWNER OF MANY; FIRST JEEP OWNER from st petersburg, fl | December 9, 2013
First Jeep of mine, and i have to say i went home from the dealer at night not being 110% sold on the car. i looked at many reviews and was sold by the morning. I walked into the dealership and made the purchase happen. With every day i love my jeep more and more. It is so reliable, so comfy, economical, roomy its PERFECT! i love the brand and am very very happy with this car.
Purchased a new car
Uses car for Commuting
Does recommend this car
---
2011 Jeep Compass
by Dennis from Jonesborough, Tennessee | August 26, 2013
My wife was in the market for a small SUV. This was the perfect choice. We tried to deal with a dealer here locally and was not sucessful. So we tried this web site we found exactly what she was looking for and got it at a great price. In November I will need to purchase a car for my daughter. I will check with Hendrick toyota in Akins North Carolina to see what they have they have earned my business. They even went the extra mile to deliver the car to me. I was very happy with my purchase. My wife loves her jeep Compass it is a real pleasure to drive.
Purchased a new car
Uses car for Transporting family
Does recommend this car
---
Super Used Car
by Sponge Bob from Northeast OH | January 6, 2013
I was targeting a used Patriot for my wife after going to the dealer myself. Patriot was not impressive to my wife but she looked at the Compass, a 2011 with just over 11,000 miles on it. Aside from a couple of dash readouts she had on her Grand Cherokee that was not on the Compass, she was very impressed. I actually now drive it more than she does, because I'M SO IMPRESSED. We have had quite a bunch of snow already and the 4-wheel drive is awesome, particularly on our uphill driveway of 900 feet. The ability to shift through all 6 forward gears is great for downshifting on steep hills...saves much wear and tear on the brakes. I will probably trade my Grand Cherokee in for a Compass, as well.
Purchased a new car
Uses car for Just getting around
Does recommend this car
---
GOOD CHOICE
by T from Calif | July 24, 2012
Would purchase again. only a few problems with trim. Has normal blind spots when backing up. Suggest getting backup camera system.
Purchased a new car
Uses car for Just getting around
Does recommend this car
---
I love it
by Economy from St Louis,Mo | March 19, 2012
I would like to say I am Very Happy with my Purchase. I bought the 2wd 2.0 5Spd Manual. I have 5000 miles on it now and am getting any were from 30.MPG to 32mpg (done with manual calculations miles/gallons). I love it. Hope it just keeps getting better. I drive about 90% highway, 65MPH or less. I also have a ScanGaugeII That helps in Drive technique. I chose this because of the bang for the buck. Compared to others you get a lot for your money.
Purchased a new car
Uses car for Commuting
Does recommend this car
---
Impressed with the Jeep I never thought I'd own
by Lost in the U.P. from Ironwood, Michigan | January 26, 2012
Well, after 3 months and nearly 4,000 miles, all done in typical Winter weather in the U.P....I'm sold on this crossover. This is the Compass Sport with the 2.0 L and 5 spd. manual (my wife refuses to get an automatic) and we AVERAGE 30mpg (Winter driving mix) with 34 being our high in Oct. on a new engine. It's our "to work" vehicle and is FWD only, yet it's gone thru some heavy snows, slush, ice...you name it (you've got to live here to fully appreciate the Winters...learn to ski and live with it). Anyway, we traded in our 2001 Kia Sportage 4x4 that gave us excellent service for over 100,000 miles, but generally all cars have gotten much better so we got "into the market." On our way to another city (no auto dealerships in our area of any kind...yeah, were that remote?), we stopped by a Jeep dealership as I'd spotted an article on the 2011 upgrades to the Compass so wanted to test 'em out. Took out the Limited with AWD and CVT trans., and decided that to listen to the "gerbills under the hood" continually as the CVT did it's thing would eventually drive us nuts...and the drive's getting shorter! So, when we took out the Compass Sport...with just the "standard features"...we found it to be quiet, almost a European feel to the transmission, adequate acceleration for our needs and a price that was exactly what we were looking for so after sleeping on it, we made the deal. We'd taken out 7 other brands, some were "wanting" other's just too $$ They all paled in comparison...and I purchased my first Jeep...something I'd SWORN I'd never own for reasons too numerous to mention. Fiat/Jeep has really done some internal assessment as to just what the consumer really wants and this epitomizes it. My wife especially likes the thick steering wheel as she say's after gripping ski poles all day, it relaxes her hands, loves it's "look" and, of course, praises the smoothe standard transmission!
Purchased a new car
Uses car for Just getting around
Does recommend this car
---
Really Nice Car
by Jeep Compassor from Rochester, NY | December 11, 2011
I own a Jeep Compass 2011 Lattitude Really cool body style. Drives smoothly and quiet. Feels great when doing a little off road. Easy to maneuver.
Purchased a new car
Uses car for Having fun
Does recommend this car
---
My First Jeep and I Love It
by Outdoor Girl from Ohio | November 3, 2011
I bought my 2011 Compass Latitude 4 x 4 as a graduation present for myself and it is the best present I've ever bought. I was looking for something 4 wheel drive but not a killer on gas. I haven't gotten to try the four wheel drive yet, but it's wonderful on gas. The sound and sun package has been well worth the extra money. The drop down speakers have been very popular on camping trips and picnics. It's a really smooth and quiet ride. In fact, when I've used the remote start I've actually had to turn the car off and then back on because I couldn't tell if it was running. Really, it's that quiet. I was going to have my dealership put a towing package on, but after driving it around I don't think it'll tow very well. That's the only complaint I have and for me it's not really that big of a deal. We just use my husband's 4 door Wrangler to haul our dirtbikes and fourwheelers!
Purchased a new car
Uses car for Just getting around
Does recommend this car
---
Impressed So Far
by Dribbles from Conn | October 21, 2011
Compass meets or exceeds all our expectations. Vehicle is extremely tight and well thought out, and very well equipped for the price. Recommended. Reliiability not yet available as we have only 1200 miles on the car
Purchased a new car
Uses car for Just getting around
Does recommend this car
---
People Who Viewed this Car Also Viewed
Select up to three models to compare with the 2011 Jeep Compass.
2014 Ford Fusion Hybrid
Asking Price Range
$12,808–$23,216
Compare
2010 Subaru Impreza
Asking Price Range
$2,423–$25,015
Compare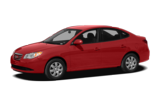 2010 Hyundai Elantra
Asking Price Range
$4,290–$11,142
Compare
2012 Toyota Camry
Asking Price Range
$10,101–$18,509
Compare
2010 Nissan Rogue
Asking Price Range
$6,946–$14,658
Compare
2011 Jeep Patriot
Asking Price Range
$7,339–$15,175
Compare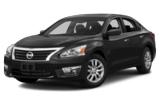 2013 Nissan Altima
Asking Price Range
$9,882–$19,154
Compare
Featured Services for this Jeep Compass