Completely reengineered and redesigned for the first time since 1999, the Jeep Grand Cherokee now competes with more premium and luxury sport utility vehicle models than ever before. It offers a choice of three engines — two of them new to the model — rear-wheel drive and three types of four-wheel drive. As before, the Laredo trim level is the more affordable and the Limited boasts more features and luxury. I evaluated both trims, all three engines and two four-wheel-drive systems off-road and on pavement.
Exterior & Styling
The 2005 Grand Cherokee is notable for something that hasn't changed: its size. At 186.6 inches long overall, it is 5.3 inches longer than the previous generation, and there are some minor dimensional changes inside, but overall it hasn't leapt into a higher size class, as have many SUVs, pickup trucks and minivans upon their respective redesigns. It remains a five-seater. Here's a brief comparison of the previous and new generations:
Grand Cherokee Exterior Dimensions
Model Year
2004
2005
Length (in.)
181.3
186.6
Width (in.)
72.3
73.3
Height (in.)
69.4
67.7
Wheelbase (in.)
105.9
109.5
Track (in.)
59.5
62.0
Turning Diameter (ft.)
37.4
37.1
Maximum Ground Clearance (in.)
9.1
8.5
Manufacturer data
The new styling is easily recognized as a Grand Cherokee, though significant changes exist. The height is roughly the same, but the belt line is higher, which means the doors rise higher and the windows are shorter. The side cladding is gone but is hinted at in the bend of the sheet metal. There are still two lights per headlamp cluster, but they are now rounded rather than rectangular, setting the form for a more textured hood and fenders. Viewed from the side, the rear end still looks rounded, but it appears more vertical and hard-edged when viewed from behind. The Jeep logo debossed in the brake calipers is a nice touch.

The Laredo and Limited both have black side mirrors. The Laredo also has black moldings and door handles and a body-colored grille. The Limited has a chrome grille and moldings and body-colored door handles. Both feature 17-inch, five-spoke alloy wheels, and chrome versions are optional on the Limited.
Ride & Handling
Easily the area of greatest improvement, the 2005 Grand Cherokee's ride and handling are worlds better than the previous generation's. To be frank, that says as much about the old generation as it does the new one. The earlier Grand Cherokee was one of the last holdouts to use non-independent suspension in the front as well as the rear. Jeep's claim to fame is offroad capability, and there are circumstances in which a solid axle provides better tire contact with the ground: The axle pivots on the differential, so a suspension that's fully compressed on one side pushes the opposite wheel down and in contact with the ground. (Please understand if I get into technical details in this review that it's out of necessity. Today's vehicles aren't the clear winners or losers that they were just 10 years ago. Performance and features are mostly comparable, and the remaining differences rely on these small and sometimes technical details.)

On-road performance is another story. A solid axle doesn't isolate disruptions at one wheel from the opposite one. It's heavy and relies on recirculating-ball steering, which is also heavy and less precise than rack-and-pinion. Jeep made the best of this set-up in the old model, but it paled in comparison to other truck-based SUVs and especially to car-based ones. For 2005, Jeep went with an independent front setup and rack-and-pinion steering. The unsprung weight is down 100 pounds. Jeep says the suspension travel is 10 percent (1 inch) greater and that the new design is as capable off-road as the earlier generation.

I'll address off-roading in the next section. In terms of on-road, the ride is taut but controlled and the handling is in step with the truck-based competition. Jeep claims that the Grand Cherokee's "uniframe" construction makes it car-based, because it employs the unibody approach of most cars. True, and it gives the Grand Cherokee a rigid feel, but the vehicle also has a reinforced steel subframe that makes it as heavy duty — and heavy — as a body-on-frame truck. Jeep seems to have done all it can with this trucklike model in terms of ride and handling, and I doubt that most drivers would even notice a difference between the non-independent rear end and an independent design. Still, the lighter, car-based SUVs handle better and traverse the road with greater refinement.

Two new features should improve the Grand Cherokee's already good stability: an electronic stability system option available on 4x4 versions of either trim level and an option arriving later in the model year, the Dynamic Handling System. DHS is basically an active version of a stabilizer bar. Though regular stabilizer bars help prevent body roll, the fact that they couple the suspension on one side to the other side means that if one wheel hits a bump in straight-line driving, some of the force transfers to the other side — defeating, somewhat, the purpose of an independent suspension.

The DHS stabilizer bar attaches conventionally to a control arm on one side, and the opposite end attaches to the suspension by means of a computer-controlled hydraulic actuator run off the power-steering pump. In straight-line driving, this actuator allows the bar to bounce freely. (Imagine the actuator as a shock absorber that has no resistance at all.) In a turn, though, the actuator locks and the bar does its job resisting body roll. The system employs a steering sensor and g-force sensors, including one in the overhead console, to distinguish an actual turn from a side slope. When the transmission is in low gear, the system automatically turns off, allowing full suspension articulation for offroad driving. The stability system, if equipped, also shuts off, and the ABS sensitivity decreases.

Another benefit is that DHS allows the use of a thicker stabilizer bar than could be used conventionally without unacceptable side effects. I didn't drive a Grand Cherokee equipped with DHS, but the concept is sound. Similar systems on other vehicles have proven effective.

Though its wheelbase has grown 3.6 inches to 109.5 inches, the 2005 Grand Cherokee turns a 37.1-inch circle, a few tenths of an inch tighter than the 2004.
Going & Stopping
The Grand Cherokee model line includes three engines and four drivelines. Replacing the 4.0-liter inline-six-cylinder as the base engine is the 3.7-liter V-6 from the Jeep Liberty. The 4.7-liter V-8 is now the middle option, and the 5.7-liter Hemi V-8 of Dodge and Chrysler fame is the top choice. Below are the power ratings.
Grand Cherokee Engine Specifications
Engine Type
3.7-liter
PowerTech V-6
4.7-liter
PowerTech V-8
5.7-liter
Hemi V-8
Horsepower
210 @ 5,200 rpm
230 @ 4,700 rpm
325 @ 5,100 rpm
Torque (lbs.-ft.)
235 @ 4,000 rpm
290 @ 3,700 rpm
370 @ 3,500 rpm
Required Gasoline
Regular unleaded
(87 octane)
Regular unleaded
(87 octane)
Regular unleaded
(87 octane)
Manufacturer data
The Laredo trim level comes with the V-6 and offers the 4.7-liter V-8 as an option. This V-8 is standard on the Limited, which offers the 5.7-liter as an option. I drove all three engines, and the 3.7-liter surprised me. Even in the hills around Santa Barbara, Calif., it proved competent and didn't require the five-speed-automatic transmission to kick down too frequently. This SUV is hundreds of pounds heavier than both the Liberty and the previous-generation Grand Cherokee (the heaviest trim level of which was lighter than the lightest 2005). Still, the V-6 did the job well enough that I felt the 4.7-liter V-8 made little difference.

It bears noting that the V-6 employs a different five-speed than the other engines, a DaimlerChrysler transmission — designed in Germany and built both there and in the United States — that is also used in some V-8-equipped Chrysler Group cars, such as the Chrysler 300. The V-8s are teamed to an upgraded version of the previous-generation Grand Cherokee transmission, a Chrysler unit. It's technically a five-speed, too, though it can pick one of two second gears depending on the need. Both transmissions have the tap-left and tap-right feature when the gear selector is in the Drive position, but this is not a clutchless-manual feature. As in Mercedes-Benz vehicles, this only selects the range of available gears: from 1st to 5th, 1st to 4th, 1st to 3rd, etc.

The 5.7-liter V-8 is gutsy indeed. It propels the Limited from zero to 60 mph in about 7 seconds. The 370 pounds-feet of torque, 90 percent of which is available at 2,900 rpm, is a bonus for off-roading and results in the highest tow rating of any of the engines. Equipped with the Multi-Displacement System, which turns off half of the engine's cylinders when it's under light load, the engine's fuel economy is little worse than the 4.7-liter's. If you can feel when the engine switches from four- to eight-cylinder operation, you're more perceptive than I.
EPA-Estimated Fuel Economy
City/Highway, mpg
Annual Fuel Cost*
3.7-liter V-6 with RWD
17/22
$1,602
3.7-liter V-6 with 4WD
17/21
$1,693
4.7-liter V-8 with RWD
15/20
$1,790
5.7-liter V-8 with 4WD
14/19
$1,903
*Based on EPA-standard driving cycle, 15,000 miles per year and $2.03 per gallon
Estimates as of model year inception
Though the MDS makes the Hemi engine's fuel economy better than it would otherwise be, this is still relatively poor, old-school performance. Most of the SUVs with ratings this low or lower are full-size models and/or have three rows of seats.

The Grand Cherokee comes with rear-wheel drive, for which a limited-slip rear differential is optional, or one of three full-time four-wheel-drive systems (see Four-Wheel Drive Demystified):


Quadra-Trac I is the simplest option. Its transfer case has no low gear, and its four-wheel traction control uses the standard disc brakes with ABS to direct torque from wheels that spin to those with traction.
Quadra-Trac II is basically Quadra-Trac I with a dual-range transfer case, which makes it suitable for offroad driving.
Quadra-Drive II is the second generation of the best four-wheel drive that Jeep has to offer, and it's much improved. The system's three limited-slip differentials incorporate gerotor pumps that activate when the rotation speed varies between two wheels on the same axle or between the front and rear driveshafts. These pumps pressurize hydraulic fluid that energizes clutch packs in the differential, locking it and equalizing torque to both sides. Quadra-Drive I came out when competitors were moving toward the lighter, ABS-based systems; I wasn't a fan. It required a wheel to spin 3/4 of a rotation before the clutches engaged, and as soon as the wheel speed equalized, the differentials would open up. This resulted in a lot of bucking and grunting. Equipped with electronic control, the new system's clutches activate in just a few degrees of wheelspin and stay engaged briefly after rotation equalizes on the two sides.
I drove Quadra-Trac II and Quadra-Drive II on a modest offroad course that highlighted the systems' capabilities and differences. Quadra-Trac II made some of the noise expected of brake-based traction control. Occasionally I had to give it a surge of gas to lock a spinning wheel and keep it still long enough for the opposite wheel to get me moving again. It did the job as well as any competitor and better than most. The upgraded Quadra-Drive is a whole new experience. With it, the Grand Cherokee simply climbed over everything, with no bucking, little noise and no need to rev the Hemi engine. The trail was so free of drama that, had I not driven it first with Quadra-Trac II, I would have thought the course not challenging enough to evaluate anything. On dry pavement, Quadra-Drive II never bound, even in a turn with the steering wheel cranked to one side.

Quadra-Drive II is very impressive — more effective than ABS-based systems and more elegant than locking differentials. But it's definitely overkill unless you plan to do some serious, serious off-roading. For the overwhelming majority of buyers who truly need four driven wheels, Quadra-Trac I is more than enough.
The Inside
The 2005 model's interior dimensions are mostly unchanged from the previous generation. The greater exterior width translates to more hip and shoulder room. Front seat hip room is up 1.1 inches, and shoulder room is up 0.2 inch. Backseat hip room is up 9.7 inches, and shoulder room is up 0.6 inch. The backseat also gains 0.2 inch of legroom and loses 0.2 inch of headroom. Jeep plans to introduce a larger vehicle, but for now its models have a maximum of five seats.

The Grand Cherokee's seats are firmer and more supportive than in the previous generation. A power driver's seat is standard, including a driver's height adjustment, and the front passenger seat is powered on the Limited, not the Laredo. The Laredo has cloth, but you can add leather if you don't mind coughing up more than $3,000 for a rather extensive option package. Two-tone leather is standard in the Limited. All Grand Cherokees have a tilt steering wheel, and the Limited adds power-adjustable pedals. They're a stand-alone option on the Laredo, with a retail price of $120.

For an offroad vehicle, the Grand Cherokee is reasonably easy to climb into. Visibility out the front is pretty good, but the higher belt line seems to limit the rear view even further. ParkSense sonar-based rear parking assist — which beeps with tones of increasing frequency when the rear bumper is approaching an object — is a $255 stand-alone option on the Limited but isn't available on the Laredo.

The interior design is a step up from the previous generation, with improved craftsmanship and materials. The dashboard is two-tone, and trim includes simulated wood and the inescapable faux aluminum. I think the brown wood trim looks out of place against the mostly gray color palette, but what do I know?

The longer wheelbase locates the rear wheels farther back, so backseat ingress is better in the 2005. The backseat is workable, but, common to truck-based SUVs, interior room isn't what the exterior bulk suggests.
Safety
The Grand Cherokee sold between 1999 and 2004 was a mixed bag in the safety department. Actual use proved it to be one of the most stable SUVs on the market. Even in the 1990s when its brethren were tumbling their way to unprecedented rollover rates, the Grand Cherokee had a habit of keeping its shiny side up. Its rollover rate wasn't as good as a car's, but it had one of the best SUV histories even in its early days.

Its crash-test ratings weren't nearly as impressive, though. The 2004 scored three stars out of five in the National Highway Traffic Safety Administration's frontal crash test. The only other model with scores this low was the Chevrolet TrailBlazer and its sister SUVs from GM and Isuzu. The Insurance Institute for Highway Safety rated the 2004 model at the top of the Marginal range — better than the Poor overall rating but one notch below Acceptable. As of this writing, the 2005 model has not been tested. Just as we can't assume a redesign will score as well as its previous generation, we can't assume it will rank as badly. If you are concerned about safety, as you should be, you'll wait for crash-test results before buying, and be sure to see our Guide to Interpreting Crash Tests and Rollover Ratings.

For now I can focus only on features. The frontal airbags are multistage designs that deploy at one of three intensities depending on crash severity and the size of the passenger, using an occupant classification system. Jeep does without side torso airbags but offers side curtain-type airbags that cover the front and rear door windows in the event of a side impact. They are a $490 option on both trim levels. Other safety features include standard ABS and a tire-pressure-monitoring system — the more precise direct type that reads the pressure in each tire. The electronic stability system is a $500 option on both trim levels with four-wheel drive, but Jeep should definitely offer it on rear-drive versions, too. Likewise, ParkSense should be offered on the Laredo.
Cargo & Towing
The practical disadvantages of a truck-based SUV are many, but payload and towing are areas where they excel. Car-based SUVs like the Acura MDX and Lexus RX 330 top out at trailer weights of 3,500 pounds (4,500 pounds for the MDX if the trailer is an aerodynamic boat). The Grand Cherokee starts at a 3,500-pound trailer weight with the V-6 engine. The 4.7-liter V-8 ups it to 6,500 pounds, and the Hemi V-8 can tow up to 7,200 pounds (all figures are for both rear- and four-wheel drive).

The Hemi puts the Grand Cherokee ahead of most comparable premium SUVs. For example, the truck-based GMC Envoy tows a maximum trailer weight of 6,300 pounds. However, the Volkswagen Touareg is technically car-based but is a heavy-duty, rear-drive-based off-roader like the Grand Cherokee. Its trailer maximum is 7,716 pounds regardless of the engine choice, according to VW.

All of the Grand Cherokee versions have a maximum load rating (occupants and cargo) of 1,100 pounds except for the 5.7-liter Hemi, which is limited to 1,050 pounds.

The cargo volume is actually down a bit in the 2005 model, to 34.5 cubic feet behind the backseat and 67.4 cubic feet with the seats folded, from 38.3 and 71.7 cubic feet, respectively, in the 2004 model.

The 60/40-split, folding backseat is now simple to operate. Head restraints that pitch forward when the backrest is released make folding the seats a one-step process.
Features
Lists of all the standard and optional features are available by clicking on the categories to the left. Notable options not already mentioned include an overhead DVD video system, a GPS-based navigation system, Sirius Satellite Radio, heated front seats, and an offroad package with all-terrain tires, skid plates and tow hooks. Smartbeam headlights, available in a Limited option package, automatically activate and deactivate the high beams by sensing opposing headlights and taillights on the road ahead.

Jeep kindly offers many of the safety and entertainment features as stand-alone options, but many other optional features come only in extensive, high-priced packages, especially for the Laredo.
Grand Cherokee in the Market
In 1993 when the Jeep Grand Cherokee made its debut, the idea of a premium/luxury SUV was foreign — literally. High-priced imports like Land Rover's Range Rover (starting at $44,500 at the time) and the Toyota Land Cruiser (starting at $32,128) were the only trucks that could be called premium, though what passed for premium back then didn't come close to today's luxury. The Grand Cherokee broke the price barrier with models ranging from around $19,000 to just under $30,000. It also went on to break sales barriers. As recently as 1999, a redesign year, Jeep sold more than 300,000 units in one year — not bad for a model that faced many more premium SUV challengers than ever, from Cadillac, Lincoln, Mercedes-Benz and Toyota.

Jeep has seen that count fall to nearly 207,500 units in 2003, and down almost 8 percent farther in the first nine months of 2004, and hopes the redesigned model will give that figure a healthy boost. Though automakers hate to do so, Jeep launched its all-new model with a cash incentive in the form of a $1,000 rebate, according to cars.com's Rebates & Incentives resource.

Just as the 1999 Grand Cherokee faced competition from new market entries, the 2005 meets an even more saturated market that includes many lighter, car-based SUVs. It also rolls into a period of high fuel prices. As of its launch, gasoline had proven not only that it could climb again to $2 per gallon, but that it could stay there indefinitely. This may be the Grand Cherokee's greatest obstacle. There's no doubt that it's an excellent offroad machine and greatly improved overall. What I question is if it's what the American buyer wants at this point in history.
---
People Who Viewed this Car Also Viewed
Select up to three models to compare with the 2005 Jeep Grand Cherokee.
2012 Chevrolet Cruze
Asking Price Range
$7,434–$14,678
Compare
2008 Audi A6
Asking Price Range
$7,098–$17,646
Compare
2010 Audi A8
Asking Price Range
$16,457–$31,677
Compare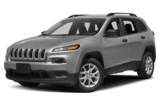 2014 Jeep Cherokee
Asking Price Range
$14,113–$28,893
Compare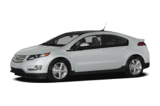 2012 Chevrolet Volt
Asking Price Range
$7,210–$21,966
Compare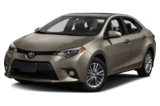 2014 Toyota Corolla
Asking Price Range
$11,347–$18,251
Compare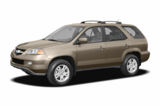 2005 Acura MDX
Asking Price Range
$4,629–$13,105
Compare
Featured Services for this Jeep Grand Cherokee