Average Ratings
---
36 out of 51 people recommended this car.
---
jeep patriot 2008
by michou from Raleigh NC | January 30, 2016
i had this car since2014 it was 105.000 miles. I have now 121.000 miles the car is getting hard to shift3 and 4. The car start making some constant niose when you speeding or when you shift 4 and 5 I took the car too cottman they say the transmission was going bad. he recommande me rebuild it. i said ok. this almost 3 months he cannot find parts to replace. He decide to look the use one he cannot find in USA only in canada. he charge me 3.000 for rebuild he could not he want the use one with charging me the same amount. I took back my car. i don't know what to do it. I decide to pursue any more American car. I have my BMW 2004 I never have no problem. Never nerver again
Purchased a new car
Uses car for Transporting family
Does not recommend this car
---
wow!! great deals.
by tovar from sunset auto wholesale | July 21, 2015
purchased my 2008 jeep patriot 4x4 the car was perfect for my family. the test drive went great, i didnt feel pressured and they were extremely friendly and willing to work for us i will definitely be coming back for future buisness!
Purchased a new car
Uses car for Commuting
Does recommend this car
---
Waste of money, and waste of time.
by Honest Reviewer from ontario, Canada | May 11, 2015
I bought a 2008 jeep patriot from a family member because I thought I was getting a sweet deal. I used to drive a 1996 toyota runner. I had the 4runner for 8 years. I have already spent more on repairs to my 2008 patriot in less than a year than I did over the 8 years owning the 4runner. Every Month something new breaks. It is a cheaply made vehicle and I do not recommend it to anyone. That's the honest true. It's a true pile.
Purchased a new car
Uses car for Just getting around
Does not recommend this car
---
Cant believe my luck with cars!
by Newbie Mom from Odenville, AL | September 9, 2014
A few years ago I had an Alero and someone rear ended me and totalled it. I then got a Nissan Xterra and the air conditioning went out within a few months. I traded it in for this 2008 jeep patriot. I have had it 3 years with no issues.....till now. A couple weeks ago it started making a loud noise when I was on the interstate but only if I got above 65mph. Then it also makes a loud popping sound when turning or going over big bumps. Took it to a Transmission place yesterday and they said the transmission needs to be replaced! I still have 2 years left to pay on it and it doesn't even have 100,000 miles on it!!!! How is this even possible?? And from what I have been reading its a common problem-yet the manufacturer refuses to correct it! First and LAST time I buy a jeep!!!!
Purchased a new car
Uses car for Commuting
Does not recommend this car
---
worst car ever
by jd from pittsburgh | June 6, 2014
The worst car. This car was bought brand new sand after 3 yrs it has been non repairs. Car stalls out on highway in the past yr it has been in the shop six or seven time for major repairs and dollars. And jeep will not help u out one bit. Disgraceful
Purchased a new car
Uses car for Work
Does not recommend this car
---
Plan on driving it forever!
by Thomi from Portland, ME | May 6, 2014
I bought my 2008 Jeep Patriot Sport 4x4 brand new off the lot in April 2008. I was the first to test drive it and the last. I love the color. It's called Brilliant Black Crystal Pearl and it's black with metallic sparkles in it. My hubby washed it the other day and someone came up and asked me if it was a new Patriot. They were really surprised to hear that it's 6 years old. The car currently has a little over 108,000 miles on it and it's a little beast in the snow. The average gas mileage for my car is about 27mpg or if I drive all highway on a tank, I can get about 29mpg. The car is definitely driven a lot and used, it isn't a car that sits in a garage and only goes to the grocery store 2 miles up the road once a week! It has never been off road though. I'm sure it'd do well but off-roading isn't something that interests me. There have been a couple issues but nothing all that major. The ball joints needed replacement after about 50,000 miles which is a well known issue and this past winter, a couple valve stems broke but we have had the same awesome mechanic for over a decade and he fixed them no problem. We haven't had any problem maintaining the car. I've never had it go to the shop frequently or long term. My car came with the lifetime powertrain warranty but so far, I've never had to use it. I took it in for it's 5 year maintenance check last summer and the dealership gave it a clean bill of health. I have a manual transmission and the shifting is a bit sensitive but it never pops out or acts in anyway that it shouldn't. It accelerates well for a car it's size with a 4 cylinder engine and I really enjoy driving it. I'm 5'6" and my hubby's 6'1" and both of us are very comfortable in this car. There's plenty of room for driver and I sat in back as a passenger with a friend on a 4 hour trip while my hubby drove and I was very comfortable. The interior of my Patriot is very basic but that's what I like. I like manual locks and windows and specifically requested them when I went car shopping. I will say that if you open all 4 windows in my Patriot, it creates a very unpleasant humming and vibration that sets my teeth on edge so I never open more than a couple windows at a time. I have dogs and the interior is easy to wipe down which is awesome. My Jeep has AC which is a wonderful thing on a hot day. I only gave the interior 4 stars because the rubber that surrounds the shifter is coming apart and the driver's seat is cracking. I don't see any reason for the shifter cover to be falling apart. The paint on my hubcaps is almost all gone and the silver paint on my 4 wheel drive lever is peeling off. There's a small patch of rust on the nose of the car as well. I feel like Jeep could have done a better job in using more durable material but the Patriot as a whole is still a great car. I'm on my 2nd set of tires and I make sure to balance and rotate them as recommended and I also make sure my car's alignment is checked. My tires tend to last as long as they should or a bit longer. I love my Jeep Patriot and I can't express how satisfied overall I am with it. I plan on driving it until the wheels pop off and then I plan on buying another Jeep Patriot Sport 4x4!
Purchased a new car
Uses car for Just getting around
Does recommend this car
---
Great Car for a tall person!
by Allgames from Cumming, GA | May 2, 2014
I bought this for my son, he loves it! He is 6'4", so this works perfect for him. The manual door locks and windows is pretty typical for some of the jeeps, but he does not care. The vehicle has lots of room, style, and function. I heard about the transmission from others, but I have not notices anything. It has 74k miles on it. I did buy the extended warranty anyways.
Purchased a new car
Uses car for Work
Does recommend this car
---
Love it and not agreeing with bad reviews
by Concerned from California | April 30, 2014
I have had my jeep patriot for 3 years and never used my warranty and it is at 86,000 mi. Its great in the snow and gets great gas mileage for a 4wd, great sound sysytem and features, i take care of this jeep though as i would suspect most of the bad reviews do not. Driving it hard and not changing oil or doing the recommended maintenance will of course cause problems. i hear all the breakdowns but not about how you took great care of the car. You simply cannot just drive a vehicle and expect it to run. and yes you could possibly get a bad model of the patriot but mine wasn't :)
Purchased a new car
Uses car for Commuting
Does recommend this car
---
Forced me to buy a Toyota
by Unhappy from Colorado | April 14, 2014
I bought the 08 Patriot as our second Jeep Product. Within 3 years we have had the tranny replaced 3 times. Can't drive it beyond 50 miles or it whines and over heats. We had to rent a car to go visit family beyond the 50 mile mark. When I asked to borrow a company car while it was being looked at, they apologized as the company car was having problems. The company loaner car was an 08 Patriot (Absolutely true story!) Jeep would not fix it or take it back. So disappointed that I sold both Jeeps and drive a Toyota now. Even my kids comment, "I wonder if that car whines", when they see another Jeep. Thanks Jeep as you probably lost future sales from two current and two future car owners.
Purchased a new car
Uses car for Transporting family
Does not recommend this car
---
Uncomfortable, cheap made
by Prefer my truck from Florida | February 24, 2014
I got one of these from a family member. Drove it for five years. It's full of ugly bulky plastic that I constantly banged my head and legs on and I'm only 5'4". The back seat is very uncomfortable and the cargo area is tiny if you have the back seats in use. The head rest on the front seat is always in my way. If I have a clip or barrette in my hair I have to drive bend forward, so it doesn't get caught on the head rest.The gear shift is real touchy. Can't tell you how many times it got knocked by accident into manual, while stopped at a light. As soon as the warranty was up things started breaking. Maintance/repair over five years cost me as much as 10 years with my other vehicle. Even a battery had to be a special expensive one. On the positive side, it handles great and has excellent acceleration. Takes off like sports car.
Purchased a new car
Uses car for Just getting around
Does not recommend this car
---
People Who Viewed this Car Also Viewed
Select up to three models to compare with the 2008 Jeep Patriot.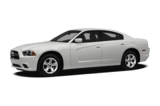 2012 Dodge Charger
Asking Price Range
$8,337–$28,817
Compare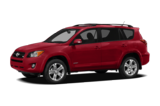 2011 Toyota RAV4
Asking Price Range
$10,640–$20,980
Compare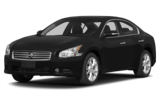 2013 Nissan Maxima
Asking Price Range
$13,747–$24,903
Compare
2012 Honda CR-V
Asking Price Range
$13,811–$22,595
Compare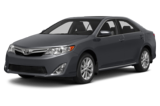 2014 Toyota Camry
Asking Price Range
$12,609–$19,977
Compare
2013 Volkswagen Jetta
Asking Price Range
$8,745–$17,981
Compare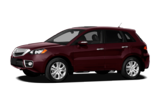 2012 Acura RDX
Asking Price Range
$15,063–$24,707
Compare
Featured Services for this Jeep Patriot