Average Ratings
---
27 out of 32 people recommended this car.
---
Has longevity
by Blondie from Poconos, PA | February 21, 2016
My 2011 Jeep Patriot has over 95,000 miles. Everything in it still works! Has only required costs of maintenance-oil, tires, brakes. The brakes lasted to 50,000 miles. I live in the Northeast Mountains of Pennsylvania. I use the stick shift to decrease speed on the mountains and hills-I like the stick shift a lot. Brakes last longer. For the rough roads I travel, the Patriot is working out much better than my previous 'Compass'. I've looked around for my next vehicle, but there's nothing offered that's better than what I'm driving. Why replace what works so well! I recommend the Jeep Patriot!
Purchased a new car
Uses car for Commuting
Does recommend this car
---
Good Vehicle for the Money
by Gyrene from Crawford, GA | August 25, 2014
This vehicle is a good value and is quite comfortable. It does not have real good takeoff performance and the transmission is a bit noisy when starting from first gear, especially on a hill. It does have road noise, as would be expected from an SUV. For an overall, onroad and offroad, vehicle, it is a good choice. The fuel mileage is not quite as good as rated, but still fair for this type of vehicle. It would be better if driven in flat terrain most of the time, but is not as good if used mostly in hilly country.
Purchased a new car
Uses car for Work
Does recommend this car
---
Nightmare....enough said
by Mike from WV from West Virginia | May 29, 2014
I purchased a 2011 Jeep Patriot Sport which was the first brand new vehicle that I had ever purchased. I was very excited that I was getting someone else's problems. After about 15,000 miles I started to hear a odd noise in the front. When I brought it to the dealership they told me that vehicles make noise. Believing the dealership I continued to drive it. When it got warmer the noise went away. The following winter the noise came back and it was worse and it began to handle poorly. By this time the dealership that I had purchased the vehicle from had gone out of business and was dealing with another dealership. They finally replace just about everything in the front end. Low and behold, the noise came back. In addition within the first 36000 miles, I had 9 sensors go, and had to replace all four tires because of the suspension issues. After minimal help from Chrysler and the fact that I did not have the time to deal with a lawyer on this, I decided to cut my losses and not only trade it it for another vehicle, but I went with a completely different vehicle all together. Not only am I completely dissatisfied with the vehicle it self, the construction and the Low Fuel Economy (14-19mpg), but Chryslers customer service was terrible to deal with. I got the run-around, and waited several days for them to do anything. For example....they told me at 9 am when I brought my Jeep in for a warranty item that I would get a rental car, it was not until 3:30pm that I got a rental car. Not because they didn't have any, but because the person failed to make a 30 second call to the dealership to get the authorization for the rental car. I paid an extra for the best warranty to have service like that. I was considering trading in my truck for a Ram, and with the customer service that I got, I will never buy another Chrysler product.
Purchased a new car
Uses car for Just getting around
Does not recommend this car
---
very comfortable and stable!
by jeep owner 1 from Phoenixville, Pa | March 23, 2014
We are very pleased with the performance, stability, and overall experience of the jeep. This has been a pleasure to own and drive this vehicle. Overall we are very pleased with this experience.
Purchased a new car
Uses car for Just getting around
Does recommend this car
---
Great SUV for the money
by Bobby from Ohio | March 19, 2014
Most "experts" who review the Patriot tend to give it a bad rep, and generally come to the conclusion that it feels "cheap." Well, that's probably because this is a very inexpensive SUV. It isn't ultra-sporty or luxurious, but it also isn't trying to be. The Patriot is a great value for the money. Mine has 20,000+ miles on with no problems thus far. The engine won't win you bragging rights, but it gets the job done as well as decent fuel economy. Mine has the CVT, and although people tend to complain about the noise, if you're normal and drive with the radio on, it isn't really an issue. The Jeep has a comfortable ride and handles well for a boxy SUV. Driving around town is a breeze, the car turns on the dime and is very easy to park. I'm 6'3" and have plenty of room whether I'm in the driver's seat or even in the 2nd row. Cargo space is a little tight, but it's flexible enough to make up for it. The interior isn't exactly anything special, but it's put together well and has a great appearance. The controls are also very straightforward and easy to use, even if you're wearing big gloves. I don't do any serious off roading, but if you find yourself on gravel or dirt, or you live somewhere where you have to deal with snow, the Patriot tackles it like a champ. All in all, it's definitely a jeep with it's rugged styling and capability, but it's also comfortable, civilized, and economical enough to be a great all around vehicle.
Purchased a new car
Uses car for Just getting around
Does recommend this car
---
Worst vehicle we ever bought
by Jeepster owner from PA | March 15, 2014
Bought new in November 2010. In October 2013 the factory warranty was expired. Took in at 38000 miles for state inspection. was told needed front driver side control arm...$375. Service manager at dealership admitted this was a common problem and should be a chrysler recall! Computer had been replaced once when car was brand new. New computer has same problems as old one. Yhe tire pressure light NEVER goes off. In January of 2014, experienced problems with car wanting to stall and would not drive. The electronic throttle control needed replaced to the tune of $600. While at the dealership they also inforrmed us thr passenger side control arm was also bad! Again nothing is covered by the warrant even though still underpower train warranty. Car is now making loud whiningnoise. Took it in. It is the bearings now! car has 43000 miles and is financially killing us! We plan to unload it ASAP! We own a 2005 Jeep Liberty. Itis best car we ever purchased....this One is the worst!
Purchased a new car
Uses car for Transporting family
Does not recommend this car
---
You cannot do better, for the money
by Squeege from western Massachusetts | August 29, 2013
I appreciate the sold, truck-ish feel, but it is also comfortable. The wife likes the heated seats in the winter! Back-end space is rather limited, but the design lets you stack stuff high. The drawback I notice the most is the fabulous headrests. They're supposed to be a safety feature, OK. But they block the view in the Jeep Patriot significantly--- in a vehicle designed with not as much glass as many other vehicles, to begin with. For this reason, I prefer my old Saturn with 300,000 miles on it (yes!) for getting around in the city. Highway driving is less of a problem. My wife does not experienced the same issues, I must add. This stuff does not bother HER. Overall, it is a great car for the money. We didn't buy it for speed and ruggedness. We don't use the 4X4 feature to explore the wilderness--- just to help out in the snow. (We live in southern New England.)
Purchased a new car
Uses car for Commuting
Does recommend this car
---
Do not buy
by Distant Driver from Buffalo, NY | August 24, 2013
I have a 2011 Patriot, Latitude. Spent the extra money for the extended warranty because I drive 25,000 miles per year. I have had the Jeep in the dealership at least once a month. They can't seem to find the knocking or popping sounds coming from the rear when going slowly over a small bump. They replaced the complete back suspension with no resolution. I had to replace the original tires immediately because in light rain they hydroplane. I've replaced brakes and rotors in the back and front already. Now the wheels are grinding and the dealer said the wheel bearings are not covered under warranty. It pulls to the right and rotating the tires and alignment have not helped. It seems as if it's ready to stall and if I press the gas, it doesn't. The gas tank is very small so I have to fill it every other day. It gets 22 mpg. I'm tired of waiting at the dealer while they diagnose the problems to only tell me again that nothing is wrong with until it gets bad enough for something to show up. They are of no help. I think it's time for a trade in!
Purchased a new car
Uses car for Work
Does not recommend this car
---
Worst Car Ever!!!
by momof2 from Birmingham, AL | December 7, 2012
I've owned my 2011 Patriot for about a year now. I started having problems with the car around 5,000 miles. It pulls severely to the right making it nearly impossible to keep the vehicle on the road. I have taken it to the dealer five times and they say this is the "normal" design of the car. The steering wheel also vibrates when driving and there is a popping/knocking sound in the front end - again called "normal" design of the car. If this is the normal design of the car, I think Chrysler needs to take these cars off the road and go back to the drawing board!!!! This is the worst car I have ever owned. BUYER BEWARE - DO NOT BUY THIS CAR!!!
Purchased a new car
Uses car for Transporting family
Does not recommend this car
---
Have owned it a year, quite happy
by skshello from Las Vegas Nevada | September 2, 2012
I purchased this 2011 after having owned a Grand Cherokee for some years. I had to get used to the "tinny" sound when I close the door, but other than that, it rides very well for a 4x4. I like the multi-cd sound system. Seats are comfortable. The only problem I have had is the bluetooth has been looked at by Jeep and my cell provider, and it still is scratchy and cuts out at times. The 4 cylinder is not fast enough to beat anyone off the line (except for a turtle) but when I got used to that, it has enough pep for most of my needs. The A/C is huge in Las Vegas, and I must say that it works very well in this heat. Mileage is decent. I believe it was a good purchase, has lots of room, and I intend to keep it for quite a while. It turns on a dime, considering the size of vehicle....and has good visibility. I have lots of room to put work related items in the back, and these things are easy to reach as I need them throughout the work day.
Purchased a new car
Uses car for Work
Does recommend this car
---
People Who Viewed this Car Also Viewed
Select up to three models to compare with the 2011 Jeep Patriot.
2015 Jeep Wrangler
Starting MSRP
$22,995–$32,195
Compare
2012 Infiniti QX56
Asking Price Range
$29,867–$46,587
Compare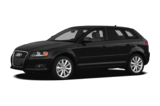 2012 Audi A3
Asking Price Range
$11,784–$22,756
Compare
2014 Chrysler 300
Asking Price Range
$16,034–$28,090
Compare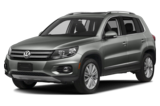 2014 Volkswagen Tiguan
Asking Price Range
$12,972–$27,452
Compare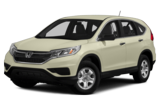 2015 Honda CR-V
Starting MSRP
$23,445–$32,895
Compare
Featured Services for this Jeep Patriot