Average Ratings
---
20 out of 24 people recommended this car.
---
2012 jeep patriot
by jake. from louisville ,kentucky. | April 4, 2015
The 2012 jeep patriot is a good car except the shock absorbers are terrible, it feels as if you have no shocks and you feel every bump that you go over. The gas mileage should be better for such a light weight vehicle, it does'nt handle so well with crosswinds you have to hold the steering wheel tighter than normal. If you buy one knew don't get sucked into using Synthetic oil, you will pay more than double for a oil change. At 32000 miles expect to hear your brakes start sqeeking.
Purchased a new car
Uses car for Commuting
Does recommend this car
---
No reason to complain
by Average Guy from Memphis, TN | December 6, 2014
I purchased a new Jeep Patriot in May 2012. I had never owned a Jeep product before and didn't know what to expect. What I got was a great vehicle. I like everything about the vehicle. I've read complaints from some that the engine is noisy, but I've found that the engine noise level is about what you would expect from any 4 cylinder engine. I have had absolutely no problems with my Patriot and been completely satisfied with the ride. My 2012 Patriot gave me a lot of car for the money. I've been very happy with my purchase.
Purchased a new car
Uses car for Just getting around
Does recommend this car
---
Wont buy another Jeep
by Med380 from Baltimore, MD | March 4, 2014
I have a 2012 Jeep Patriot Sport 4x4 brand new, I use it primarily for a 22 mile commute to work totaling 44 miles a day. first 1k miles started to hear a terrible loud squeak while in reverse coming from the rear brakes. Took it in they replaced the brakes and rotors, still squeaks. at around 12k had to have my water pump and front right tie rod replaced. I currently have 32k miles on it and it sounds like I go off roading everyday and the roads aren't that bad here in MD. I mostly do interstate driving. I will never own another Jeep again. I can't stand this car and I get the worst gas mileage.
Purchased a new car
Uses car for Commuting
Does not recommend this car
---
2012 JEEP PATRIOT
by TBIRD from pittsburgh | February 17, 2014
Now have over 38,000 and the only thing I've done is oil changes and yearly inspections. Replaced tires at 28,000. Very well equipped with heated seats and remote start. Excellent in snow and very reliable. I have 2.4l engine with CVT tranny. Getting all around driving 23-24 mpg. I drive to work 26 miles 1 way and wife uses a lot. On trip this past summer I got 27-28 highway mpg. Still rock solid suspension and handles very well with NO squeaks or rattles. This fall I will probably look at 2014 Patriot since Its the last year of production (even though they are selling pretty well) and I really do like the styling and reliability that I had with my 2012. I don't care for new Jeep Cherokee styling and I would never buy a 1st model year vehicle. If I had one complaint it would be the size of gas tank (14 gal) Wish It would have been 18+ gal.
Purchased a new car
Uses car for Commuting
Does recommend this car
---
Good car for the money but poor on the output
by jeep man from san diego, ca | January 30, 2014
I do love my patriot. It is a 2013 sport FWD. While the car looks like a regular jeep, and can kind of drive off road like a jeep it is definetly not a regular jeep. The cars performance is orrible. Driving up to 60 mph seems like it takes years to do. It is noisy when accelerating and slow. So very slow. On top of the extreme lack of speed the vehicle goes through gas in a rate i do not understand. While it only costs around $40 to fill the tank it seems to run through the first half within a 100 miles. At first I was averaging around 250 miles per tank but now I am getting almost 185 full tank. Needless to say I wish I spent a little bit more on a better vehicle. You get what you pay for I guess but I am upset that such a poor performer has a jeep name tag. Apart from the performance the interior room is great and spacious. The radio is good and the bluetooth works better than many others out there. The comfort of the ride is what you would expect from a car under $20,000 so I cannot refer to it as bad but as comfortable as cheap can get. Would I get one for myself again? No. Would I get one for a soccer mom? Yes.
Purchased a new car
Uses car for Commuting
Does recommend this car
---
Great Compact SUV
by Robofuzz from Austin, TX | July 3, 2013
After looking at several options for compact SUVs, we bought a used 2012 Jeep Patriot Latitude with the 2.4 motor and 20,000 miles on it. I have been very happy with the styling, the comfort, the cargo space, and especially the gas mileage. A great little SUV!
Purchased a new car
Uses car for Transporting family
Does recommend this car
---
2012 Patriot Base Model
by Tommy from Casco, ME | March 30, 2013
I purchased my Patriot 11 months ago as a commuter vehicle. It has FWD and a 5 speed stick. No frills, reliably gets 32+ mpg. Not very peppy, so if you want to pass someone, you'd better be thinking ahead. It's not loud inside like the automatic seemed to be. For less than 15 grand new, it's better than a cramped sub-compact. I would definitely buy another one.
Purchased a new car
Uses car for Commuting
Does recommend this car
---
Not good,It's GREAT
by JEEPSTER from Australia | January 8, 2013
Apart from the controls wrong side,indicators,bonnet catch wipers.Mine has lockable fuel cap.Price is great,People have not looked at my car since I had a customised high rider with twin rocket pipes and a radical custom job.Too much to mention always wanted jEEP but they were always big 4 Ltr Jobs.mine is black cvt but looks the part.I was looking at the new Toyota ugly excuse for a crowd pleaser,junk.
Purchased a new car
Uses car for Having fun
Does recommend this car
---
Great little suv !
by Beaker from Upstate N.Y. | December 23, 2012
I`ve only had this Patriot 1 month (1300 miles ), but I am very surprised at how capable it is in deep snow and off road. Got the trail rated model with FD 2 package and couldn`t be happier. MPG`s is in the mid 20`s with winter grade fuel and new engine, expect better when car is broke in fully.
Purchased a new car
Uses car for Commuting
Does recommend this car
---
2012 Patriot
by kajunar from Louisiana | December 13, 2012
Great little SUV! I'm a fairly big guy that had to start doing a lot of driving for my job. Was running a deisel GMC crew cab everyday and never thought I could settle for a small car. Yep... I drove the honda civic, and most of the other little cars in that arena. They were ok and very fuel efficiant. But I wanted something that can take a beating on our horrible highways here in South Louisiana, something that if I run up on a curb it would cause $1000 in damage, something that I can throw my dog in the back for a ride, something that won't get stuck with light off-roading... A Wrangler you say! Those are sweet, but a l already have a CJ. The Patriot fits what I needed for daily commutes, a great all around vehicle. Handles great and peppy enough with the 2.4 ltr. Spudders like a ATV at idle and runs like it has a motercycle engine under the hood, but it's a Jeep... not an egg shaped prissy little car. Still has the true SUV styling, and I like that!
Purchased a new car
Uses car for Just getting around
Does recommend this car
---
People Who Viewed this Car Also Viewed
Select up to three models to compare with the 2012 Jeep Patriot.
2014 Jeep Compass
Starting MSRP
$18,795–$27,995
Compare
2012 Volkswagen Golf
Asking Price Range
$10,009–$21,565
Compare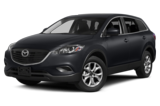 2015 Mazda CX-9
Starting MSRP
$29,985–$36,625
Compare
2015 Ford Edge
Starting MSRP
$28,100–$40,095
Compare
2015 Mitsubishi Outlander
Starting MSRP
$23,195–$28,195
Compare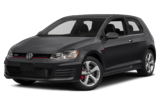 2015 Volkswagen Golf GTI
Starting MSRP
$24,785–$31,540
Compare
Featured Services for this Jeep Patriot