Average Ratings
---
19 out of 26 people recommended this car.
---
Sooo happy to be back in a Jeep!
by Eskie Mom from South Texas | October 20, 2014
I had a 1990 Wrangler soft top for 16 years & loved it (best car I have ever owned including 2 Supras & 2 Toy SR5 4WDs), but the lack of AC finally got to me. I eventually sold it because it just sat in the garage. Fast forward 7 years & got this Unlimited. I'm not sure what people are talking about concerning the lack of power. Mine has NO lack of get up & go. (The Toy trucks were a shock, even when they were floored) There's plenty of room for my 6 dogs & all our stuff. I've been commuting back & forth to Houston from San Antonio for 6 months & I'm really impressed by the way it doesn't wear me out. I drove the Wrangler daily, so I'm sure if I had to with this one, it would be a joy. I hope this one holds up as well as the last. I replaced a water pump & the tires in all that time.
Purchased a new car
Uses car for Just getting around
Does recommend this car
---
First Jeep Wrangler Purchase
by New Jeep Owner from St. Louis, MO | June 27, 2014
My wife and I have wanted a Jeep for awhile and decided to get one now that our kids are a little older. So far, we love it and so do our kids!
Purchased a new car
Uses car for Having fun
Does recommend this car
---
2011 Jeep Wrangler, back for a second time !
by Franco from Miami Florida | April 26, 2014
I love it, my older 1993 wrangler was basically a street legal tractor, but I loved it. This 2011 is like heaven with a much, much better ride than the leaf springs of the 93. The engine could have been more fuel efficient (boy is it thirsty) and more powerfull otherwise I am like in a blissfully time and thanks Jeep
Purchased a new car
Uses car for Outdoor sports (hiking, cycling, etc.)
Does recommend this car
---
Awesome Ride
by Double A from Cockeysvile, MD | December 2, 2013
Go anywhere, anytime in any weather!!! Snow, Mud, Rain, Flood, etc anywhere, at anytime!!! This JEEP, just as every other is Trail rated and I have TESTED it to the Fullest!! If you have to go, it will take you! If you have any doubts, YouTube Jeep off-roading Extreme. JeepNation
Purchased a new car
Uses car for Off-roading
Does recommend this car
---
i hate it
by mastiff from lou ky | October 30, 2013
First off my wife loved her jeep .I my self think its a mid life critics vehicle. MPG average 16, at 52000 needed a tune up . ignition went out .Now it needs a new cat convertor.jeep needs to go back to the drawing board.worst car ever
Purchased a new car
Uses car for Work
Does not recommend this car
---
Fun for days!!!!
by Jeep fan from Seattle area | October 26, 2013
First off- I love jeeps! I've had a 1999 jeep since I bought it new then. It was for fun, & most enjoyable when I had the top down!! It would only be replaced by a new one, in a similar color, with four doors!! I found the used model i was looking for, & besides a little ding in the back to be fixed, it is fantastic! It rides much differently than my '99 as expected, but with the manual transmission I still have the fun factor! I tried an automatic, & it just wasn't the same. If you're a jeep fan, & want a few of the modern conveniences that technology has brought, you won't be disappointed in upgrading. Do your research- prices vary tremendously! I opted for a certified pre-owned & got a warranty. This is not the cheapest route, but I feel well covered in the event something goes wrong with the car.
Purchased a new car
Uses car for Having fun
Does recommend this car
---
Gutless Rubicon
by beachlovr from CA | September 15, 2013
I bought my Call of Duty Rubicon brand new and at first I loved it! It has all the bells and whistles you could ever want! That is until I attempted to accelerate onto the freeway. The Rubicon has ZERO power. I was literally being passed by everyone as I attempted to accelerate and merge. I know it is not a race car but seriously.. this heavy of a vehicle should be equipped with a larger V6 or perhaps a V8 would be best. After the first heavy rain of the season, I came out to my jeep and found the entire driver's side floor board to be filled with at least 2 inches of water.. thank God for the plugs to drain the floor! I called the dealer and they told me I must have put the tops on loose.. well.. that was odd since I had never taken them off at that point. Another issue I had was around 20k miles, I came out of the grocery store to find a completely dead battery.. tried to jump it just to be told I needed a replacement as the battery was completely dead. This Rubicon has not been what I had hoped for.. the front end shakes loosely when you hit a pot hole and the front lights are so dim I have to check to see if the lights are even on. I would not recommend this vehicle to anyone.. wait until Jeep makes some much needed improvements. Reminds me of a Range Rover.. looks good but terrible to own.
Purchased a new car
Uses car for Having fun
Does not recommend this car
---
Everything I wanted in a Jeep 4 x 4
by Jeep Driver from Cuyahoga Falls, OH | March 27, 2013
Leased my 2011 Jeep Wrangler Unlimited 4 Door, 4 X 4, two years ago this month and this baby rocks! I have a wife and daughter and we love to strip it down, top and doors off in the Summer and go cruising. In the Northeast Ohio Winters, it's got the power and the drive to get through the deepest snow. Awesome fun in the Summer and security in the Winter. I get my Jeeps at the Klaben Auto Stores, in Kent, Ohio and when I turned in my 2008 Jeep Liberty Unlimited, my wife bought it!! Great dealer, great follow up and great service! We're a Jeep family and loving it!!!
Purchased a new car
Uses car for Just getting around
Does recommend this car
---
dont buy this
by have a head ache from madison WI | September 2, 2012
I have been driving this car for about a year and a half now and half to admit the only thing I like about it is the gps built in it is embarrassingly slow terrible ride I am 6'1 and have a bruise on the top of my head because I cant fit in the car without banging my head into the roll bar on the top the car is poorly made only starts consistently 75% of the time which isnt enough for a new car the seat belt clips fell apart and needed replacing in the winter the car is terrible I live in a snowy area and cannot take it out if there is more than 8 inches of snow bottom line it is a mistake to get this car I know some people say they like it I dont see why
Purchased a new car
Uses car for Commuting
Does not recommend this car
---
THE 2011 JEEP SAHARA
by JJ's BEST from Los Angeles County (CA) | January 3, 2012
Good looking on the outside...under the hood less than stellar, very little power. Could not even think of this vehicle as a rock climber! Electrical problems. Will unload this vehicle when the time is right. Sorry Jeep Sahara.....you could have done a lot better inside and out.
Purchased a new car
Uses car for Having fun
Does not recommend this car
---
People Who Viewed this Car Also Viewed
Select up to three models to compare with the 2011 Jeep Wrangler Unlimited.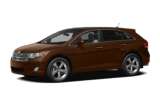 2012 Toyota Venza
Asking Price Range
$12,503–$24,459
Compare
2013 Jeep Grand Cherokee
Asking Price Range
$16,488–$34,444
Compare
2006 BMW M5
Asking Price Range
$12,650–$31,906
Compare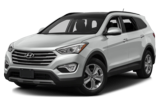 2015 Hyundai Santa Fe
Starting MSRP
$30,150–$36,000
Compare
2009 BMW X6
Asking Price Range
$20,721–$32,577
Compare
2013 Jeep Wrangler
Asking Price Range
$19,751–$33,035
Compare
2016 Jeep Compass
Starting MSRP
$19,695–$25,995
Compare
2010 BMW M6
Asking Price Range
$19,160–$52,664
Compare
Featured Services for this Jeep Wrangler Unlimited