Average Ratings
---
25 out of 27 people recommended this car.
---
Pre-Cert. 2013 Wrangler Unlimited (!)
by BKLYN MILES VITE' from Brooklyn Residence | April 29, 2015
Great Car--Presented by very competent Salesperson -- Peter A. (Salesperson made the Deal). Knowledgable and Friendly to me --Brand New Cistomer. Wrangler -Functioned perfectly and was easy to Operate. Soft Top w/ less than 5K Miles --In Beautiful Shape. All my questions were addressed quickly by phone, and Post Sale, Manager/Finance was helpful outlining my Preferences and Paperwork for Sale. Additional Maintenance Staff (Jay) Provided me with 'Hands' on Tech. information for Soft Top and Vehicle functions --Excellent Staff and really nice. Bayside will be my "go to" Dealer for Jeep/Chrysler in Future. Will consider
Purchased a new car
Uses car for Just getting around
Does recommend this car
---
Wrangler Review
by J from Chicago | April 25, 2015
Bought a new 2014 Jeep about one year ago, so this review is being written after the new car "awesomeness" has long worn off. Our family has owned a 2004 Wrangler and we currently have a 2014 and a 1999, so I have some experience with Jeeps. First, the 2014 is light years ahead of older Jeeps. It drives far nicer, is more comfortable, and gets better gas mileage than past versions. Even with a 2" lifts and 35" ATs we are still getting around 14mpg all city. Much improved since my 2004 and 1999 with the same set-up was lucky to get 12mpg, and they were only two doors. The new Jeeps are much quieter too. They are far more easy to live with as a daily driver. Obviously, it looks awesome and is one of the last true SUV-looking trucks out there. The rest just look like over-grown station wagons now. Things to consider: 1) It's still a truck and drives like one. I highly suggest renting one because it doesn't drive like the overgrown station wagon SUVs of today. 2) Because the doors come off you may find yourself having to slam them closed more than once from time to time. 3) My biggest gripe is the stereo is seriously one of the worst I have ever heard. If you have even a hint of bass the speakers rattle like they are going to die. Really, it is that bad! Should be illegal to put a stereo that worthless in any automobile. 4) You are basically driving a brick so gas mileage will stink. Please don't go on the forums asking how to get better gas mileage. I have your answer - sell it and buy a Prius. 5) you get typical Chyrsler paint, which is to say about a half a coat. 6) You have a typical Chyrsler plastic interior. Our plastic around the radio starts to bulge in the winter. Despite the drawbacks above, I still love the Jeep and I am glad we have it. You just have to honestly determine if you can live with it and if having fun removing doors, top, etc is worth the things you will be sacrificing. It is for me.
Purchased a new car
Uses car for N/A
Does recommend this car
---
2012 jeep wrangler unlimited sahara 41,479 miles
by Going where most people can't from fort worth tx | March 15, 2015
Love my jeep the best part of owning a jeep is the jeep wave! I have mud tires on my jeep and I love the sound of them pounding on the road. I get 19mpg average all together bout $40 to fill up I have always had smaller sports cars and I now own and love my JEEP and would never drive anything else. I haven't had to do any work on my jeep I'm a manager at AutoZone so I constantly maintain and check my jeep for fluid anything off its been good to me. If you take care of it like any other vehicle it will be good to you. Leather seats, touch screen, great look I have no complaints!
Purchased a new car
Uses car for Transporting family
Does recommend this car
---
Love the Wrangler Unlimited Rubicon
by Charlie from Fort Bragg NC | January 3, 2015
I bought a 2012 Jeep and after a couple of years driving it I decided to trade it in for another vehicle (the resale value was awesome). After driving my other vehicle for a month (F150) I realized how bad of a decision I've had made. I ran back to the Jeep Dealership and got me a 2015 Rubicon!!!! It is awesome, I love driving it!! They really grew on me!!!
Purchased a new car
Uses car for Commuting
Does recommend this car
---
Good Looks!
by Virgin Islander from St. Thomas US Virgin Islands | November 15, 2014
53 thousand miles on a 2009 wrangler, changed transmission and differential at casual driving. It should be made clear that Chrysler makes the motor on those vehicles and that they are NOT made to handle the size of the vehicle.
Purchased a new car
Uses car for Just getting around
Does not recommend this car
---
Blue Beauty
by First Time Jeep Owner from Ed from Waterbury, Ct | September 8, 2014 | September 23, 2014
I purchased my 2014 Jeep Wrangler Unlimited Polar Edition and I must say I'm very impressed. Unbelievably comfortable and at the same time ready to go where ever I take it. I purchased my Jeep @ my favorite dealer Executive Jeep Nissan in North Haven, Ct. Thanks to my sales person Lauren Loruso who is totally awesome and very professional in every way. You better believe I will be sending everyone I can to see my friends at Executive Jeep they will take care of you and the service dept. is awesome. Thank you, Lauren Loruso
Purchased a new car
Uses car for Transporting family
Does recommend this car
---
Jeep Dude
by Onion from Philly | August 14, 2014
I love this car. It is on the low end of the Sport model as far bells and whistles, but the smooth ride and the strong engine makes for an incredible driving experience!
Purchased a new car
Uses car for Commuting
Does recommend this car
---
In a Long Line
by Wabit from Washington, Illinois | July 11, 2014
My 2014 Wrangler Unlimited is just another of the long line of Jeeps I have owned. Since 1979 a Jeep has been a member of my family! This being the eighth one we have owned. My wife has also driven a Jeep Wrangler or unlimited for the past 25 years My 2014 now being the What can I say about reliability .. over 100K on all but one of the Jeeps I have own with no major repairs need on any of them. The 2014 Unlimited is comfortable, quiet, gets good gas mileage, and will go where most dare not to tread!
Purchased a new car
Uses car for Just getting around
Does recommend this car
---
Blacked Out 2014 Wrangler ALTITUDE
by Wrangler Altitude Bailey from Richmond, IN | June 30, 2014
I can't say enough about this Jeep! I love it. I have had several cars, 2 Wrangler JK, Unmlimited. This vehicle rides nice, quiet, looks great, Has great sounding entertainment system. Very Happy with this purchase, Thanks to Nic Wetzel and Bill Staton at Wetzel Chrysler Jeep Dodge in Richmond, Indiana. They are class act all the way!! Highly Recommend.
Purchased a new car
Uses car for Having fun
Does recommend this car
---
Best Jeep Yet
by Jeeper '53 from Paducah, KY | June 11, 2014
I've had the new Jeep Rubicon X for about a month now. We put 4,000 miles on it during a trip to Moab. Rode easy and moderate trails, without any bleeps or blunders. Trip was comfortable in th new leather seats, gas mileage was as good as 22 mpg highway. Best Jeep of the Wranglers I've had since the AMC days.
Purchased a new car
Uses car for Having fun
Does recommend this car
---
People Who Viewed this Car Also Viewed
Select up to three models to compare with the 2014 Jeep Wrangler Unlimited.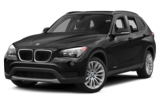 2015 BMW X1
Starting MSRP
$31,200–$39,100
Compare
2014 Jeep Wrangler
Asking Price Range
$21,177–$35,029
Compare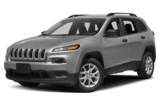 2014 Jeep Cherokee
Asking Price Range
$13,830–$28,842
Compare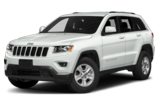 2014 Jeep Grand Cherokee
Asking Price Range
$18,670–$39,022
Compare
2014 Toyota 4Runner
Asking Price Range
$26,554–$41,390
Compare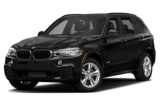 2016 BMW X5
Starting MSRP
$54,700–$71,500
Compare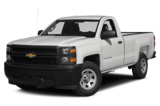 2015 Chevrolet Silverado 1500
Starting MSRP
$26,520–$51,890
Compare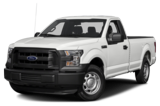 2015 Ford F150
Starting MSRP
$26,030–$55,305
Compare
2016 Ford Explorer
Starting MSRP
$31,050–$52,970
Compare
Featured Services for this Jeep Wrangler Unlimited