Average Ratings
---
35 out of 37 people recommended this car.
---
My Jeep
by stauf from Denver, CO | May 10, 2016
What fun this car is to drive! Is it comfortable to ride in - not so much. But . . . it's so much fun. Took the top off last week when we were in the 80's - it was awesome. I am so looking forward to hooking her up to the back of the new motorhome and hitting the road for fun in the sun! I can hardly wait. It's one of the few cars that can easily be towed behind a motorhome - and I am so looking forward to that!
Purchased a new car
Uses car for Towing
Does recommend this car
---
Better and better
by Jeep 4.0 from Texas | September 18, 2014
Fourth Jeep in 25 years, and they just keep getting better. I took a 3 year break from Jeeps in a Dodge Nitro, and while it was nice, it just wasn't the same. Honestly, the interior (Sahara) of the Wrangler is nicer than the Nitro SLT, and the gas mileage (which I hated in my last Wrangler) is equal. The best part is that I'm now back on the right side of resale value - if you're buying, it's bad - if you're selling, it's always great. 10 or 12 years from now I'll be writing another review on my next one.
Purchased a new car
Uses car for Just getting around
Does recommend this car
---
New 2014 Jeep Sahara Wrangler
by Inlove with jeeps from Prairie du Chien, WI | August 25, 2014
I just bought my second Jeep. I had a Liberty for 10 years. I am in love with this new Jeep. It''s a lot of car for the money. My 84-year-old dad thinks it's about the greatest thing he's ridden in. I am amazed at how solid and smooth the ride is - people who are looking for a really smooth ride need to get a sedan. This vehicle is easy to drive, has a tight turning radius and can certainly hold its own on the road and off - yes, I was in the Wisconsin fields just lately. Fuel economy is about like a truck with the same size engine. If this one holds up as well as my cheap old Liberty did, I'll be set for another ten years.
Purchased a new car
Uses car for Just getting around
Does recommend this car
---
not perfer but dang close
by jeepster from phoenix AZ | June 13, 2014
on the road the Wrangler is not perfect. But it was not design for on road travel as it's true bloodline belong in the dirt. Off road it's totally different and very enjoyable. Interior is very nice for a washable interior. After 3000 miles of off roading in AZ the body is still tight. I love the Wrangler since I was a kid with the YJ. each generation the model improves. I love the power the pentastar provide, and returns a resonable 19 overall around town. On the freeway long trips I can reach 22 mpg. Since the engine is new I can not truthly say it long durable engine as mine has only 9500. I love the hardtop and enjoy the simple open and closing the panel to create sun fill drives or full weather protection. Big plus is the huge aftermarket to make your Jeep yours. It not perfect but I would do it again as this truck is my favorite
Purchased a new car
Uses car for Having fun
Does recommend this car
---
Most fun and versatile vehicle
by Maku's jeep from Parrottsville, TN | May 25, 2014
I always wanted a jeep but was never thrilled about how top heavy and easy to flip over they were. This new frame and body set up with anti roll features is just what I've been waiting for. The 3.6 v6 with the 6 speed manual trany makes for plenty of power as well as fuel economy. The life time warranty that you can purchase makes this the last car I will need.
Purchased a new car
Uses car for Just getting around
Does recommend this car
---
Super Fun to Drive
by Software_Guru from Mississippi Gulf Coast | May 21, 2014
I bought a 2013 Wrangler Sport with 11,000 miles about 1 month ago as a weekend toy. I've always really liked Wranglers but this is the first one I've owned. When I started looking to buy, I was surprised at how well the 2013's actually drive. This is probably the most fun vehicle I have ever had. It rides great and has an amazing turn radius compared to other SUV's and trucks. Plus it's definitely one of the coolest vehicles on the road. The gas mileage is not great, but it is comparable with many other SUV's, and mileage isn't really one of the considerations most people would have when buying a Wrangler. The one I bought has several options, such as power windows and locks which I really wasn't set on but are nice to have. The A/C is one of the best I've ever seen. It will freeze you out in no time if you crank it up. The seats are SUPER comfortable, which actually was a real surprise to me. This one has the "Freedom Top" 3-piece hard top, although I was really looking for a soft top when shopping around. As it turns out though, now that I've been driving it a lot I think I prefer the hard top. It makes it quieter in the interior, and I suppose it will be warmer in the winter as the salesman pointed out. It is also very easy to remove the 2 pieces that cover the front seats. Removing the back piece is a bit cumbersome and requires either 2 people or one of the aftermarket lifts that are available for a couple hundred bucks. I will definitely be purchasing one of those. I will likely also go ahead and purchase a soft top as well, so that I can swap them out for different seasons. I would definitely recommend a Wrangler to any of my friends, and plan to hang on to mine for a long time to come. The big question now is, of all the thousands of aftermarket customization parts available for this thing, where should I start???
Purchased a new car
Uses car for Having fun
Does recommend this car
---
used jeep
by ed from Shreveport, LA | March 12, 2014
I purchased a used 2013 Jeep Wrangler 4 weeks ago from Park Place Porsche of Dallas Texas and had a very good experience with the transaction. The jeep had 851 miles on it and looked as new as the day it came off the show room floor but with a big discount for depreciation. The vehicle is just what my wife and I were looking for to tow behind our motor home. Put transfer case in natural and transmission in gear and it can be flat towed. Almost have it ready to tow. Thanks Cars.com
Purchased a new car
Uses car for Towing
Does recommend this car
---
fun to drive go anywhere vehicle
by omartheguywhoownsajk from Central Coast, CA | January 7, 2014
Many people say the ride is rough but its there for a purpose, i bought my 2 door wrangler sahara 2 years ago and love it, cannot be beat by any production vehicle on the market in the US and always puts a smile on my face when i drive it, its definately a head turner as this vehicle never goes out of fashion, a car that is timeless and fun to drive, sure it does not have the best ride of any vehicle and it doesnt get the best fuel economy but it makes up for those shortcomings in being an amazing vehicle that puts you in you child mode and makes ya feel like no other vehicle in the market
Purchased a new car
Uses car for Having fun
Does recommend this car
---
Gerat and fun to drive
by jeeper88 from | December 28, 2013
I got my Jeep brand new and was so excited to get it and it has been overall pretty great. You feel very confident it and get plenty of looks. Plus there are so many modifications you can do! The ride compare to other cars isn't great but it livable and after a while you don't even really notice but its not as bad as some make it out to be. Also the fuel economy not that great but its not horrible either, iv gotten up to 23mpg and on average i get about 18.5-19.5 mpg in the summer. But the winter time im barely averaging 16mpg. But Heck no one gets a jeep for mpg! The interior is really nice for a jeep so i cant complain. I haven't really had any problems with it. I only have a few complaints like getting in to 4 wheel drive or 4 low can be a pain sometimes and i almost feel like I'm going to break the lever so if they could make that a little easier that would be nice. Also the plastic bumpers can get dented very easy but on the bright side they are easy to fix, but i am looking for some nice steel bumpers other than those to things its a great SUV and good resale value. I would defiantly recommend looking into getting one.
Purchased a new car
Uses car for Just getting around
Does recommend this car
---
The worst absolutely the worst ride
by trach from Hallandale Florida | October 14, 2013
of any car I have ever owned or driven, and I drove a l966 amc jeep in the Army and old nine ton freezer trucks etc. On a smooth surface it is fine. On a very rough surface that I wouldn't take a typical car on, it is great. But a little bump and the swaying and vibrations are a faster version of the jiggle of being on a horse as you go.... But, it is fun and it is fun to drive and fun to shift, and is a solid machine with lotsa torque...much faster than I expected...and when the storm sewers can not keep up, and the roads flood the jeep makes it thru.
Purchased a new car
Uses car for Commuting
Does recommend this car
---
People Who Viewed this Car Also Viewed
Select up to three models to compare with the 2013 Jeep Wrangler.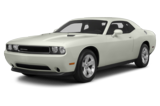 2011 Dodge Challenger
Asking Price Range
$10,090–$34,986
Compare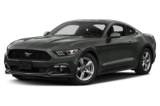 2016 Ford Mustang
Starting MSRP
$24,145–$41,895
Compare
2015 Lexus IS 250
Starting MSRP
$36,550–$43,690
Compare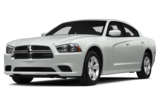 2014 Dodge Charger
Asking Price Range
$12,581–$32,193
Compare
2013 Jeep Patriot
Asking Price Range
$10,214–$19,754
Compare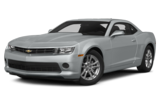 2014 Chevrolet Camaro
Asking Price Range
$10,302–$39,126
Compare
2013 Jeep Grand Cherokee
Asking Price Range
$16,941–$34,701
Compare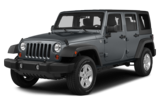 2013 Jeep Wrangler Unlimited
Asking Price Range
$23,527–$40,399
Compare
Featured Services for this Jeep Wrangler