Average Ratings
---
18 out of 18 people recommended this car.
---
Finally Got A Wrangler
by Lucky Bruce from Upstate NY | February 24, 2016
After a couple years of wanting a Wrangler and searching the internet for a good used one,I finally realized that used Wranglers don't seem to depreciate much so I bought a 2016. got the Willys Wheeler Edition. It's taking some getting used to but I love it and glad I bought it.Had one problem so far; the driver's door lock wouldn't latch.Took it back to dealer who "found nothing wrong but lubed it up good".So far,a week later it's fine. It rides far smoother than I'd thought.The radio and CD player are ok,not great.MPG so far around town is only around 15.5.Haven't taken the hardtop off yet since it's February so don't know if that's a job or not.I think the front panels (like t-tops) will be easy,the back a 2-man job.I'd recommend a Wrangler if you really want something that's very basic and very different than anything else you've owned.
Purchased a new car
Uses car for Just getting around
Does recommend this car
---
First time I bought something I wanted instead of
by Jeep Lover from Myrtle Beach, SC | August 8, 2015
Actually I bought a 2004 4wd Jeep Wrangler Sport Inline 6 5spd w/ hard top. There wasn't a selection to mark the proper year of Jeep that I bought. Sorry if there's any confusion. This was the first time I was able to buy a vehicle that I WANTED, instead of having to buy something I needed. I've tried to be a good husband and make sure my wife always had the best, latest model of car, and lucky the last one was what she wanted! That moment made me feel so good, I guess it's better to give than receive, but my Jeep makes me pretty happy, not as good as when I was able to buy her that first BRAND NEW car she WANTED, and that nobody else had ever owned it before us! Looking online is probably the best advancement in the car buying process!!! It saves you time, wear and tear on your vehicle, gas, which saves you even MORE money since the price of gas is higher than a lot of precious metals!!! I would advise anyone to start with new car.com. It's the easiest, and quickest way to search local dealerships, or any as far as you are willing to travel, to find the vehicle and the deal that will work best for you. I drove a little bit further than I had planned to, but since I live where there's tourism, and sunny beaches, I knew that I might have to drive a little to find a deal that would work for me. That wasn't a problem, I ended up saving quite a few bucks, but I got what I wanted, and I drove back home with all of my body parts and blood that I left with!! I have a nice 2004 Jeep Wrangler, that has the look I wanted, my favorite color, it has a manual transmission, so the number of young crooks won't be able to steal it, since most don't drive a stick. The alarm I put on it still works, just in case!! Don't keep riding around in circles, or town to town without checking here first. It's just not worth the money or the headache! This way gives you more time to do what you want to be doing with what free time you have for your family. Everyone has to work a lot of hours to support their families, and try to save ahead for the post high school education that costs a fortune, and keep everyone riding in a safe, reliable vehicle. Save what you can, and this is a place to start. It's a no brainier, use the electricity that you're already paying for, and it's cheaper than gas!!!!
Purchased a new car
Uses car for Just getting around
Does recommend this car
---
Tough little SUV
by Tom from Bethlehem, Pa | October 29, 2014
Living in the northeast, with the bad winters, My Jeep makes me feel very safe in the snow. It will go anyware also it is very cool in summer with the top down. It is just one fun vehicle.
Purchased a new car
Uses car for Just getting around
Does recommend this car
---
4th Jeep
by Jeep Lover from University Place | August 14, 2014
I owned a 1978 CJ5 bought new in 1979, had a 1989 Cherokee Laredo I bought used and a 1997 Wrangler I also bought used. I loved all 3 but my new 2014 Wrangler is by far the best yet. It rides as smooth as my ex wife's Honda CRV and I don't think anything 4 wheel drives as well as a Jeep. Just like the CJ5 the Wrangler can go just about anywhere but unlike the CJ5 the 2014 Wrangler drives on the highway like a small SUV or better. I am also pleasantly surprised with the highway gas mileage and also the power the new 3.6 liter V6 provides. I have the 5 speed automatic and have noticed no power loss due to having an automatic. It is quit and comfortable yet seems to be extremely rugged as I have grown accustomed to Jeeps being. I have owned a lot of vehicles but this 2014 Jeep Wrangler sport is awesome and is soon becoming my new favorite and I am looking forward to driving it for many years to come.
Purchased a new car
Uses car for Commuting
Does recommend this car
---
New to jeep but I love it.
by Enthusiast from Houston | August 8, 2014
If your going to buy one spring for the Rubicon its the best money ever spent I love this thing. You can take it anywhere take the top the doors off get it dirty put the top on and have a plush ride.. I love my new jeep
Purchased a new car
Uses car for Having fun
Does recommend this car
---
fits my personality
by outdoorsman from Baytown, Texas | July 8, 2014
Bought it 2 weeks ago and took it on a camping trip to Colorado. 2300 miles round trip. Handled extremely well on Mountain roads and trails. Pulled a small kayak trailer- gas mileage was not very good but we got there and back, probably had something to do with the windy conditions and the kayaks. The only thing I think Jeep should do is put quality tires on their Sport models. This is the 2nd Wrangler I have owned and this time I bought better tires right off the bat since I got a flat tire with my first Wrangler on its first trip on a mountain road. I don't mind for quality and those highway Brand X tires don't match the Jeep quality. It is a tough vehicle.
Purchased a new car
Uses car for Just getting around
Does recommend this car
---
Best Car Ever
by Jeep Lover from Charlotte, NY | June 17, 2014
I test drove the 2014 Jeep Wrangler and absolutely fell in love with the ride. It handles extremely well and has lots of bells and whistles. Just a fun car to drive.
Purchased a new car
Uses car for Commuting
Does recommend this car
---
eye catcher gets alot of looks and drives well
by Nutzy from Pittsburgh Pa | May 17, 2014
Have always wanted one and the 2014 model was a true winner price and features are good handles like a dream parks easy and big savings at the pump but plenty of power to get up and go. Plus a joy to drive
Purchased a new car
Uses car for Just getting around
Does recommend this car
---
Good times 2 b had
by Jeep girl from Albany NY | May 6, 2014
Great jeep. Purchased Saraha 2014, has all bells and whistles. Could be happier with dealership but could not be happier with jeep itself.. Great Ride if that's the type of ride ur looking for
Purchased a new car
Uses car for Having fun
Does recommend this car
---
rural carrier
by casper from Nauvoo, Il | April 24, 2014
I bought the right hand side jeep wrangler. Being a rural carrier, it makes things a lot easier. So far I really like it. Hopefully will be very derible as I put a little over 100 miles on it a day.
Purchased a new car
Uses car for Work
Does recommend this car
---
People Who Viewed this Car Also Viewed
Select up to three models to compare with the 2014 Jeep Wrangler.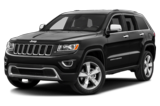 2014 Jeep Grand Cherokee
Asking Price Range
$19,382–$40,250
Compare
2014 Jeep Patriot
Asking Price Range
$12,019–$20,699
Compare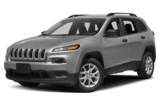 2014 Jeep Cherokee
Asking Price Range
$14,263–$29,367
Compare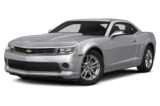 2015 Chevrolet Camaro
Starting MSRP
$23,705–$72,305
Compare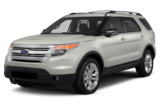 2014 Ford Explorer
Asking Price Range
$20,506–$37,690
Compare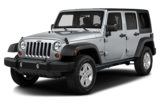 2014 Jeep Wrangler Unlimited
Asking Price Range
$22,753–$45,401
Compare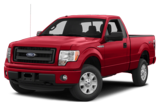 2014 Ford F150
Asking Price Range
$18,417–$47,241
Compare
2013 Ford Mustang
Asking Price Range
$4,308–$44,840
Compare
2015 Jeep Compass
Starting MSRP
$18,995–$28,795
Compare
Featured Services for this Jeep Wrangler