Average Ratings
---
5 out of 6 people recommended this car.
---
Just had to have. Just had to get rid of.
by Owned 86 auto's in my life from Currently: Knoxville, TN | April 20, 2014
Purchased the 2004 model in 04. The exterior/interior were just what I wanted and the price for all this was really fair. However, after owning it for 1yr. and going through 9 service visit's to my dealer, it was time to move on. The car looked like a Jag from the outside and a Lincoln on the inside. It just acted like a Yugo. Kia should have offered to exchange for a new one and pulled this one back. The service dept. just kept saying mine was the only one that kept developing problems, but no-one came forward. A dream car to look at, a nightmare to keep running. O' well its now 10 yrs. later.
Purchased a new car
Uses car for Commuting
Does not recommend this car
---
Never Bought the Same Car Twice
by Wasn't a Kia fan from Tampa, FL | November 24, 2012
I bought a 2004 Amante in 06 with 40K miles. Honestly, it was mostly because my credit was bad and it was the only car I could get financed! I drove that car for an additional 100K miles without a hitch! At 49990, I had the only warranty service as the motor mounts were bad, but other than that it was a great car. Last week it was totaled, on Monday. My insurance company sent their adjuster on Tuesday morning. He called me at noon to tell me the car was totaled. I was pretty sure. He said he had never done an inspection on an Amante and after researching others in the area, he gave me $2K more than retail! He also said I had taken great care of it. Thanx While waiting, I came here and researched Amante's again. I don't know if Kia had planned in advance that 2009 was the last year of this car, but it was. I found one, here, that was actually not registered until 2010. That means that my warranty is good, potentially until 2015. Kia added over 30Hp to this engine and the car is now a jet! I had an FX 35 that was also a jet, so I am exaggerating, but just a tad. These cars are strong. People asked me all the time what kind of car it was, apparently they couldn't read. lol In just the past 3 days, I have had 3 people ask me if it was a Jaguar. Drive one and you will be impressed. I guess it will be unlikely that I would buy a 3rd one, unless Kia reads this review and decides to give me an anniversary model in for or 5 years. Not likely! So, I know this is long, but if you want a car that is plain, but not boring, comfortable, like a Caddy, Lincoln, Lexus, pick one, this is the car. The prices on them are good because I lot of dealers that aren't Kia guys, don't really know what they have, I think. Just my thoughts.
Purchased a new car
Uses car for Commuting
Does recommend this car
---
Reality ! no Fanatic !
by Ganbala from Florida | February 10, 2012
i have 30 years/ Florida / only my wife and me / i Buy this car with 40,000 miles in top / i am the Second Owner/ First of all this car impress me with the power , 265 Hp in 3.8 Push and Pull hard like nissan Altima 3.5 cvt SL o Camry V6, run strong, if you like power this is your car nou joke / is fast/ i come from a Lancer Evo 05 MR trust me//// BUTTTT i dont like the Fuel Economy, that all , Drink Gas like Water you need $$$$$$ 4 Gas in this car if you dont have $$$ for Gas dont buy ,the interior is nice and simple with good leather ,Space and SHHHHH silent ! 4 me this car have all / Power"very important,Style,comfort and Power : ) the first time i saw this car is ugly/ but with the time you start to see the idea of the Desing and now i like because is diferent i field diferent ,have 17 chrome , dual pipe, you field like a drive a Volvo ,Lexus ,infinity ,Acura, jaguar ,MB, BMW ? yes this Kia is a GT perfect for long Distance / and sorry for my English because i from Italy : )
Purchased a new car
Uses car for Work
Does recommend this car
---
Amanti..Best Looking Car in Town
by Aviva loves her Amanti from Tenn. | February 15, 2011
This car is my dream car. It handles like silk...but you have to watch out as it takes off at the slightest pressure of gas. I think my car is gorgeous. When coming out of a store and I look up and my car is parked among other cars..it just makes a statement. The smooth black exterior and soft light grey leather interior...just awesome. I am a proud owner of the 2009 Kia Amanti. I wished they would still make them or bring them back. I would buy another in a heartbeat.
Purchased a new car
Uses car for Transporting family
Does recommend this car
---
2009 Amanti
by Kiadoc from Salisbury, MD | January 23, 2010
I owned the first Amanti (2004) and the last (2009) in Kias luxury offering. I loved my 2004 which was totaled in an accident, so sad. New model offers more power, heated seats and a fresh redesign, most notable in the rear lights and trunk exterior. Infinity sound system is well above sound in Volvo and Mercedes I owned previously. Built in Sirius and I-pod connectivity are well received. No bluetooth however. Kia still ships with Korean radials. That's what they have done from the inception of their luxury line, to the criticism of professional reviews. Hancocks are fine, but a set of Michelin's would have been a better choice on a car listing at over $30,000. Fit and finish are very good. I liked the wood interior of my 2004 over the metalic wood interior on the 2009 model line, what were they thinking? I have good experience with service on Kia, though I think it is expensive at times. They have an extended warranty, but nothing happened on my 2004. I look forward to Kia's new replacement to the Amanti, which I believe will be a Hyundi Genesis redo.
Purchased a new car
Uses car for Just getting around
Does recommend this car
---
quite satisfactory
by old guy from melrose, ma | October 24, 2009
Comfortable, good ride, good styling, good quality, good value. Negatives are depreciation, "snob" value, and fact that Kia has discontinued the model.
Purchased a new car
Uses car for Just getting around
Does recommend this car
---
People Who Viewed this Car Also Viewed
Select up to three models to compare with the 2009 Kia Amanti.
2012 Chevrolet Silverado 2500
Asking Price Range
$12,816–$47,988
Compare
2013 Audi A3
Asking Price Range
$13,414–$26,610
Compare
2007 Lexus IS 350
Asking Price Range
$9,113–$19,101
Compare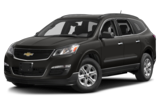 2016 Chevrolet Traverse
Starting MSRP
$28,700–$44,145
Compare
2014 Chevrolet Malibu
Asking Price Range
$11,384–$19,732
Compare
2014 Mitsubishi Lancer Evolution
Asking Price Range
$24,300–$39,036
Compare
Featured Services for this Kia Amanti