Average Ratings
---
13 out of 14 people recommended this car.
---
Bang for you Buck
by Nick M. from Cedar Falls, IA | May 28, 2013
I've owned this car for over 1 year/10,000MI. and at this point I can confidently say this car is nothing to regret. Cons: -The front bucket seats are set too high making you lean back more to compensate (luckily the steering wheel telescopes). -The little armrest pockets (the rectangles that look like they should be ash trays) are right where I'd put my elbow while driving, so not so comfy. -No out side temperature gauge. -Blutooth microphone doesn't pick up everything you say very well Believe me when I say all of that is nit picking Pros: -two 12v power outlets in the front for mobile charging. -USB & AUX inputs (been using a flash drive happily for a year) with great sound coming out of the speakers (the front two which light up) -A cornucopia of cupholders -The drive This car gets the gas mileage that competitors like the Scion Tc and Honda Civic just never seemed to get, while providing the power to keep up with or overtake them. Granted when it comes to compact sports cars this isn't the fastest (only knocked one star on this section because the competitors, thus far, are easier to mod), but you get what you're paying for. The manual transmission is very forgiving and easy to drive, while helping you get 31+MPG on AVG while cruising. Ultimately I would recommend this car, and heck I'd buy another one.
Purchased a new car
Uses car for Commuting
Does recommend this car
---
Get A Lot of Head Turns
by Koup Guy from Moncton,NB | September 18, 2012
I've owned this car since the first day of 2010. I was one of the first to own one in my town of about 100k+ people and i've now had it for 3 years. It is Pearl White and sporty and I get headturns to this day and people constantly asking me what kind of car it is and how interested they are in buying it from me on the spot just from the look of it. I've replaced the KIA decals with a Koup logo and have put LED lights above the license plate, it certainly does not look like the common perception of a KIA. Excellent gas millage and its just all around fun to drive. The shift-tronic accessory is a nice touch as is the bluetooth and USB features which allows you to load MP3's and have music for weeks. The only downside is the stabilitrac stabilizing which makes it difficult to drive in the winter. I suggest making sure you put winter tires on the vehicle if you live in heavy snow areas as it is difficult to drive in the winter without them. I've had a timing belt issue but was covered under warrenty and all issues i've ever had were covered by the dealership. All around I would recommend this vehicle if you are looking for something sporty that will for sure be a convo starter at gas stations
Purchased a new car
Uses car for Commuting
Does recommend this car
---
Very sexy body, lovely inside too
by Citroen CX lover from Leesburg, Va | January 2, 2012
I have the 2010 Copperhead Koup SX. This is a smashing orange color that no one else quite does this well! The SX is the best, this one with 6 speed manual. I get better mileage than the EPA rating, recently drove from Raleigh, NC to Northern Virginia and got 34.5 MPG averaging 65 MPH, not bad at all! Had my adult kids in the car, all three, and no one complained of the rear seat room, in fact they were surprised at the room. The trunk is adequate, I didn't expect more than that. I love the exterior styling and have read that the designer is formerly of Audi, which would explain the great looks. I de-badged the car, put a stylized K on the front and rear in place of the KIA badge. I'm retired military, KIA means "killed in action" and I just could not look at that all the time. :-) I also put Koup wheel inserts on the car, and a shark fin antenna makes a nice touch. I get a lot of people asking what kind of car it is. :-) The ride is actually pretty good for a sporty car although I'd like to have independent rear suspension. That would make a huge difference in the car's ability to handle bumps in corners. The steering is very quick, only 2.4 turns lock to lock. That adds to the quick feel of the car and makes parking lots easier. It also has a good turning circle since it's so short. The engine, the 2.4L, is peppy for sure although the manual transmission coupled with traction control makes getting full use of the power difficult. If you want to really get on it, turn off the traction control since wheel spin is almost inevitable and will trigger the reduction in power. Shifts are a bit notchy, and I have trouble with 2nd gear when the car is cold. I also find the run-on between gears bothersome, others have mentioned this too. I may look for a fix. What I really like about the Kia is the added features for the money. This model has heated side view mirrors, wiper blade defroster!, heated seats, red lighting on the instruments, excellent Bluetooth technology (but would like to have A2DP for streaming music (available in the 2012 models)) and fast electric windows. Navigation was not included, and I prefer that since I use my iPhone for that. The only issues so far, from a reliability standpoint, have been a leaky passenger headlight (being replaced under warranty of course) and the aforementioned transmission shifting issue which I'll get looked after. Great car, I want the colored inserts for the 17" wheels to become available in my color!
Purchased a new car
Uses car for Having fun
Does recommend this car
---
4th kia
by SPEC-R_GSX from Pasco Wa | July 1, 2011
i have owned 4 kias in the past and loved every one of them. in 2008 when i saw the concept i knew i had to own this car. well alot happend since then and i had been through a few other cars (one a 2008 Kia Rio, which is a great car aswell) but then i had a chance to own a Corsa Blue SX 6-speed manual. it doesnt have leather(thankfully) but has sunroof and auto dimming mirror. i drove the car a whole 15 miles to a local tire shop and threw out the factory Goodyear eagle LS2's and got a set of motegi trakelit 2.0's (14.4 pounds a rim compared to 29 from the factory) and put Toyo Proxes RA1's and the differance was amazing the car had such great turn in and followthrough i thought i had bought a sports car. since then i have lowered the car and done an exhaust and intake and the factory sport shifter you can buy from your local parts department. now the car has truely been a blast i have Autocrossed it even had it on a dyno at my college. i live in a place that gets snow and alot of it sometimes and last winter i was forced to drive it on the slippery roads with my toyos which are a compitition tire, they arent even rated for M+S or even wet conditions and hte cars stability control and abs aswell as traction control performed amazing. the one downside i have found that has really made me mad at times and a little scared is the traction control program itself, i found when merging into traffic and i really had to get on it the traction would cut all power and i would stop accelerating which is very scarey when merging. but other then that i have no complaints. even my 2 year old son is easy to get in and out of the back seat which was a big plus for me since my wife couldnt complain and tell me "no" to the koup. ALSO only buy if you want lots of thumbs up, waves, and alot of questions while filling it up...
Purchased a new car
Uses car for Having fun
Does recommend this car
---
My favorite foreign car!
by lancerpantser from Des Moines, IA | February 14, 2011
Great car, Love it.. Traded in my '10 Tacoma for it and havent really looked back.. besides the fact that i love trucks :(
Purchased a new car
Uses car for Commuting
Does recommend this car
---
good to go car`
by forte owner from Portage, Ohio | August 9, 2010
Finally a car that you can get a bang for your buck. Cheap and quick and crazy tight handling. Everything you can want and more. Plus its the civic killer!
Purchased a new car
Uses car for Commuting
Does recommend this car
---
sporty ride
by stucool from S.C. | July 25, 2010
Got the Koup for the wife and she loves it. Kids think it's cool as well. Stylish inside and out, fun to drive, and good MPG.
Purchased a new car
Uses car for Just getting around
Does recommend this car
---
Great first car!
by the car guy from San Jose, CA | June 27, 2010
I love everything about the car. It has the looks, enough performance to be fun without killing me. it can actually fit people in the back seat, it has a large trunk and it comes with loads of features that are extras on other cars that it competes with
Purchased a new car
Uses car for Just getting around
Does recommend this car
---
Great Little Sports Car!!
by roochiesmooch from Akron, Oh | June 9, 2010
I fell in love with this car over the internet and went out and bought it!! It's a great looking, spunky, sporty car. I went from a trail blazer to this car and am having a difficult time getting used to the handling difference. Wish the pkg included a rear windshield wiper and heated mirrors. My husband drove it and fell in love with it and he normally drives a new chevy 1500 Silverado!! Haven't checked the fuel mileage yet as it only has 231 miles on it. I just love to look at it. I've never owned a Kia before and this being a new model, I really hope that it works out. I'm leasing it right now.
Purchased a new car
Uses car for Just getting around
Does recommend this car
---
Great Car
by BigJer27 from Chicago | March 30, 2010
This car is a great car, the best bang for your buck. On the gas mileage I avg. more then the EPA said it would get. Also I didn't except this car to have that kind of take off, this car has good kick.
Purchased a new car
Uses car for Just getting around
Does recommend this car
---
People Who Viewed this Car Also Viewed
Select up to three models to compare with the 2010 Kia Forte Koup.
2013 Lexus LS 460
Asking Price Range
$35,813–$55,077
Compare
2017 Cadillac CTS
Starting MSRP
$45,560–$70,430
Compare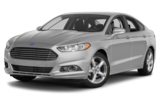 2014 Ford Fusion
Asking Price Range
$11,476–$21,552
Compare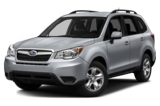 2014 Subaru Forester
Asking Price Range
$15,522–$27,478
Compare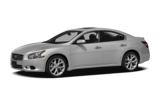 2011 Nissan Maxima
Asking Price Range
$10,302–$19,286
Compare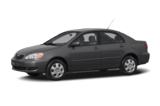 2008 Toyota Corolla
Asking Price Range
$4,412–$10,504
Compare
2011 Chevrolet Cruze
Asking Price Range
$6,663–$13,751
Compare
Featured Services for this Kia Forte Koup