Average Ratings
---
48 out of 51 people recommended this car.
---
Best car I've ever bought.
by El_Jeffe from Altadena, CA | April 27, 2016
Bought my 2010 EX with 14,500 miles in February of 2011. I've had it 5 years+ now, with 91,000 miles on it. Rock solid car, I've done the basic maintanence, oil changes, trans/coolant service, had to take it in once for a recall. Best car I've ever had. No breakdowns, no issues whatsoever. Very good gas mileage, comfortable enough, just enough power to pass on the freeway. I think 5 years later, it still looks better than it's more modern competitors on the road. I would buy this car again in a heartbeat.
Purchased a new car
Uses car for Just getting around
Does recommend this car
---
great value
by timeleehitter from Geneva, IL | March 21, 2016
Bought car with 35k miles. Now have 127k in 5 years of ownership. I've only replaced brakes, tires, and changed the oil regularly. One of the best purchases I've made. I'm going to hand this on down to my son and buy a new one for me.
Purchased a new car
Uses car for Commuting
Does recommend this car
---
Pleasantly Surprised!
by Practical car buyer from Vestal NY | June 19, 2015
I am very satisfied with my 2010 Kia Forte SX. This is the first car I've bought in 12 years and did a LOT of research. I previously owned a Hyundai Elantra and had looked at those again, but I think you get much more for your money with a Kia. Their standard features go above and beyond. It's fun to drive and feels very safe and solid!
Purchased a new car
Uses car for Just getting around
Does recommend this car
---
Great Car!
by Gas Mileage Fanatic from Coos Bay, OR | June 2, 2015
I brought my 2010 Kia Forte EX used with 35K miles in 2012. I brought it for the price. Didn't know a thing about Kia. This has been one of the best cars I have ever driven. In fact, I still have it and it is close to having 100K on it. No problems. Having a hard time finding a car that has everything this one has, without paying a MUCH higher price. I highly recommend this vehicle.
Purchased a new car
Uses car for Commuting
Does recommend this car
---
i love this car!
by college student from Binghamton, New York | March 19, 2015
so i have had my 2010 kia forte ex for just about a week now, and i love it. the main thing for me when buying a new car was gas milage i commute to the university i attend every single day i needed something that was gonna be cheap to fill up and have that last me. this car certainly delivers. my pervious first car was a 2001 kia sepia and i loved that car i honestly didn't think i was gonna find something that would have all the things i wanted and needed in a car. now being that this car is 9 years newer than my first it was quite a jump in what the interior had to offer. bluetooth, serius xm radio, air conditioning, cruise control, all coming standard with this car which for most people they think well duh of course a car will have those things my first car was basic of basic standard no a/c no extras mainly being on how old it was. this was the second car that i test drove, the first was a 2007 Toyota corolla and i completely fell in love with it the second i sat in it! and i think anyone who needs a good reliable car, that delivers on all the extra convince things you will love this car too. all have gotten is compliments on this car and even my boyfriend who is a super car guy and was so mad when i said i was getting another kia loves this car. now i did buy the car used so it has just under 60000 miles on it but i can tell that this car will last me a while and when i look for a new car again i will defiantly be looking to buy another kia
Purchased a new car
Uses car for Commuting
Does recommend this car
---
Forte Has Impressed!
by The Truth from Chicago, IL | March 14, 2015
Where to start? The 2010 Kia Forte has been competing with a few other small, gas friendly cars. The best in this class? I don't see why not. You're curious, i'm sure, to know what it is that I personally like about this car. Let's get started. The Kia Forte LX--which is the model and trim level i own--has a nice, sleek, sporty look about it. It might not look as "mean" and fierce as a Mazda 3, but don't let that fool you. It will take you from point A to point B fairly quickly, while saving you plenty of gas along the way. 32 miles to the gallon is a pretty good deal to me. Sure, not as gas friendly as a Chevy Cruze, but not as slow either. I've driven a Cruze but there just wasn't much "oomph." The ride is smooth, and although you can feel the bumps here and there, it isn't something you should worry about. The interior is rather cheap, as it does have some plastics in the dashboard. Like I've stated earlier, just on this trim level as there are higher trim level with leather seats and so on and so forth. The buttons aren't overwhelming and are at an easy access, and labeled clear enough to know which button does what. The sound system, if that's your kinda thing, is surprisingly good. I've turned the volume up pretty high and haven't lost any quality in music. The USB, and AUX inputs are also labeled clearly, but are pretty low as to where they are. I have cloth seats and they are very comfortable. Not too cold in the winter, not too hot in the summer. A word of advise, don't eat food in the car. Cloth, though comfortable, tend to get pretty stainy fairly easily. I have serviced my vehicle regularly, and it hasn't given me any trouble. I've owned this car for 5 years now, and i have 71k+ miles. Going very strong, and feeling new. The handling is superb. Being a small car, fitting into small places isn't a big deal. Turning is also very easy due to the small size of the car. It will fit 5 younger people, i guess if we can use that word, comfortably. A family car? Not so much. Very quiet when driving and when idle. Some quick pros: Power(just enough, remember, this car is about fuel economy), Fuel Economy, Very Reliable, Very Quiet, Handling, Buttons are Easy to Use, Sound System. Few quick cons: Interior is a little cheap, Roomy for 4 people, add a fifth, and it might be a tight squeeze, Not really a family car. I would definitely, and might even, buy another Forte when this one gives out. Which doesn't seem to be any time soon. One of the best cars i've owned, and trust me, i've owned a lot.
Purchased a new car
Uses car for Just getting around
Does recommend this car
---
Update our earlier review.
by KiaGeo from Wichita, KS | December 6, 2014
Bought ours new in 7/09. In the ensuing 5 1/2 years we have thoroughly enjoyed this car. It has been all that we had hoped it would be, and more, comfortable, reliable, and efficient. A month ago it was totaled by a red light running, no-insurance carrying........ gentleman. In the end the Forte did a good job of protecting the missus. We will miss this little car, no mistake. Thank you Kia.
Purchased a new car
Uses car for Just getting around
Does recommend this car
---
2010 Forte SX = INCREDIBLE
by Trevor from Canada | March 12, 2014
Let me get this out of the way: you are NOT going to find a car like this for your money. The SX trim gives you an interior that is comparable to much more expensive cars, and even then, I'd argue that the Forte wins. The seats are supportive, and the red stitching makes it all look very premium. It is massive and comfortable, and feels very sporty in how it drives. I cannot recommend this enough. Get the SX trim if you can FOR SURE.
Purchased a new car
Uses car for Just getting around
Does recommend this car
---
I Like It
by Paul D from | April 16, 2012
I couldn't be happier with this car, it is comfortable, powerful, and has excellent gas mileage. Looks nice too. This car is a great value for the money if you ask me.
Purchased a new car
Uses car for Commuting
Does recommend this car
---
Great Car for the Money
by College Student with a Forte from San Diego, CA | December 20, 2011
It was nice to finally upgrade from a '95 Honda Civic to the 2010 Kia Forte SX. Since I did get the SX, I was able to get the 170 HP engine along with the slick black with red stitched interior. Also it has a leather steering wheel, red electronics and a leather stick. It's a smooth ride and I get complements all the time! My ONLY complaint has to do with the stereo. For some reason, if you have a CD or your iPod on random, the stereo will play whatever song you left it on (before you turned the stereo off) and will make that song the first in the playlist. Essentially, it restarts your playlist everytime you turn off your car... Frustrating, but bearable. Overall, a great deal and props to Kia! I wish I could get the Kia Optima Turbo though. Haha.
Purchased a new car
Uses car for Just getting around
Does recommend this car
---
People Who Viewed this Car Also Viewed
Select up to three models to compare with the 2010 Kia Forte.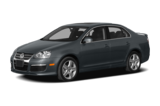 2010 Volkswagen Jetta
Asking Price Range
$4,799–$12,807
Compare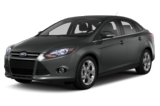 2013 Ford Focus
Asking Price Range
$7,652–$15,364
Compare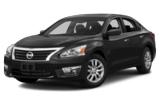 2014 Nissan Altima
Asking Price Range
$10,414–$19,434
Compare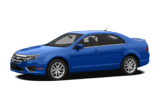 2011 Ford Fusion
Asking Price Range
$6,207–$14,683
Compare
2000 Audi A6
Asking Price Range
$1,057–$6,545
Compare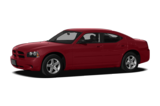 2008 Dodge Charger
Asking Price Range
$2,201–$19,257
Compare
2014 Volkswagen CC
Asking Price Range
$13,489–$28,033
Compare
2016 Cadillac CTS
Starting MSRP
$45,560–$69,955
Compare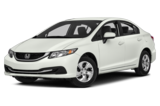 2014 Honda Civic
Asking Price Range
$11,308–$20,080
Compare
Featured Services for this Kia Forte