Average Ratings
---
21 out of 27 people recommended this car.
---
Kia Hybrid Meets and Exceeds My Expectations
by Love my Kia from Thomaston, GA | December 4, 2014
My husband and I purchased a Hybrid Kia this year and now have the best car we have ever owned! (Rivertown Ford, Danny Arencibia salesman). We get excellent mileage (average 42 mpg) and that is a good things as we commute 100 miles every weekday. This model (2012) is full of features to help you save money and well worth the price we paid.
Purchased a new car
Uses car for Commuting
Does recommend this car
---
Everyone thinks it's a BMW
by Martyisadog from Tejas | March 10, 2014
I love my Kia Optima. I have a lead foot and have previously driven, small sporty cars with a manual. This is my first "grown up" car and I couldn't be happier with my purchase. ANd a perk, the styling is beautiful. When I first got it and there weren't too many around, people always thought it was a new BMW. I think I got the better end of that deal!
Purchased a new car
Uses car for Commuting
Does recommend this car
---
Best Car ive owned!
by KiaHappy from Montpelier VT | November 13, 2013
Had a wonderful experience purchasing this car. The salesman (Sean McCarthy) was terrific. I came in very late around 7:00pm and he sat down with me and answered all my questions..we test drove it and overall he was just wonderful, very enthusatic and outgoing. This car runs amazing, gas millage is great. My favorite thing car is the panaramic window. I love the back up camra. I get excited just to drive my car to work!
Purchased a new car
Uses car for Just getting around
Does recommend this car
---
Great Styling Horrible Gas Mileage
by First Hybrid Owner from Washington D.C. | July 15, 2013
I bought this car because I wanted a sleek looking vehicle, but one that got better gas mileage than my former car and wanted to be part of the hybrid revolution. I am very pleased with the styling; it is a great-looking car and the interior is also nicely done. I am almost six feet tall and I have no issues with space. As for the hybrid, however, the performance is - in my opinion - poor (horrible). I have not owned another brand hybrid so I can't compare. But, you could get much better gas mileage out of a four cylinder normal gas-drinker car. So, DO NOT buy this car for gas mileage. You have to want something "else" out of it (like styling and or "just to have a hybrid"). Also with the hybrid, you lose valuable trunk space; and the rear seats do not fold down, so your storage capacity is limited. Anyway, if you are a city commuter, don't consider this car. If you are driving more than 10 miles on roads that get you above 40 mph and do longer trips, then for the size and styling of this car, it might be worth it. But for short trips, the gas mileage is pathetic and you will just be frustrated. Even on long-distance trips (I drove it from coast to coast in December), the highway MPG never got to 40. If I were to do it over, I would probably go with a Toyota or Honda. For a city driver only, think about the Nissan Leaf or other electric car.
Purchased a new car
Uses car for Just getting around
Does not recommend this car
---
POOR GAS MILEAGE
by POOR GAS MILEAGE from Phoenix, AZ | July 1, 2013
I'm very disappointed in my 2012 Optima hybrid mpg. City MPG average is 26 and highway is 32. I provided the dealer with 2 months of gas receipts and miles driven. The dealership said everything was working properly. There is no possible way to drive safely and reach the manufactures estimated MPG. I drive with traffic and not with lead foot. Next car will be Toyota Hybrid.
Purchased a new car
Uses car for Just getting around
Does not recommend this car
---
Year Usage Report
by True Owner from Norther Virginia | April 27, 2013
Here is gas usage stat for 2012 Optima Hybrid. Optima Hybrid seems to get poor gas mileage when the weather is cold. This car does best when outside temp is around 60 F - 85 F and when you drive between 45mph to 60mph. Date Avg MPG Miles ECO Gas Filled Avg Speed Time Driven 17-Mar-12 34.8 491 16 14.68 30-Mar-12 37 496.1 38 14.302 13-Apr-12 36.2 483.2 52 13.981 01-May-12 37.6 516 73 14.772 30 17:10 22-May-12 36.4 528.5 99 14.526 28 18:18 08-Jun-12 37.3 470.5 122 12.114 28 16:33 22-Jun-12 36 432.2 135 13.025 30 14:03 24-Jul-12 35 454.9 153 13.273 28 15:48 03-Aug-12 38 442.3 173 12.354 29 14:56 25-Aug-12 37.5 462.2 195 12.998 29 15:40 22-Sep-12 37.4 481.7 213 14.72 29 16:14 23-Oct-12 37.9 513.7 237 13.817 28 17:50 20-Nov-12 37.4 510.7 258 14.961 34 14:56 27-Dec-12 35.7 470.7 276 13.261 30 15:28 06-Feb-13 31.9 416.1 285 14.169 28 14:22 01-Mar-13 32.9 449.9 295 13.61 29 15:28 17-Mar-13 34 378.3 304 12.454 29 12:52 28-Mar-13 36.2 331.6 308 9.481 51 6:25 04-Apr-13 35.3 465 311 14.361 54 8:32 27-Apr-13 36.8 447.2 325 11.4 28 15:37
Purchased a new car
Uses car for Just getting around
Does recommend this car
---
A Lotta of Car
by enjoying my Optima from Middle of the Mitt (Michigan) | April 12, 2013
Purchased this auto via the net three weeks ago. Could not find a 2012 hybrid in Michigan. Settled on a Dealer in Virgina. They were great to work with. I flew out and picked up my ride. Through I had test drove one 7 months ago in my area, I was a little overwhelmed by the vast array of features that this vehicle has. So I found there is somewhat of a learning curve with this vehicle for me anyways. Still learning how to use today's technologies to the fullest. The ride is nice trough rough on unpaved roads. The ride back from Virgina yielded 33 mpg. Had cold weather and a strong head wind. With 4 fills since, I'm getting 35-36 mpg. 30% city 70% highway. Not bad for a 4800lb car. I'm told it should get better when weather warms up. cold and wind certainly affects this vehicle mpg. Some have complained of unsafe or vehicle unresponsive when pulling out in traffic. Have not found that to be true for me. I've yet to turn off the eco feature but would if I felt unsafe in the city. Also no complaints here about sudden or jerky shifting when accelerating. Gave a 4 * to reliability as I''ve not owned long enough to judge reliability. Time will tell. I'm enjoying this car.
Purchased a new car
Uses car for Commuting
Does recommend this car
---
Love this car!!!
by Dara from Pennsville, NJ | March 11, 2013
Great car, handles fantastically, great gas maileage, couldn't be happier with my decision to go witht eh Kia Optima Hybrid.
Purchased a new car
Uses car for Commuting
Does recommend this car
---
Great Value & Stylish
by Loving my Optima from Orange County, CA | March 2, 2013
I LOVE my Optima Hybrid. This is my first hybrid and first brand new car. I filled up 12 days ago and still have half a tank of gas after 300 miles driven. We bought the car in Oregon before moving to Southern California and we averaged 35 mph on our 1200 mile move with the trunk fully loaded and the backseat. We live in a hilly area and I am averaging 30 mph so far on this tank of gas. I have received many compliments on it and LOVE my car.
Purchased a new car
Uses car for Commuting
Does recommend this car
---
First Hybrid
by Hybrid Newbie from Mesa, Az | February 25, 2013
The Kia Optima is one of the best looking cars in this market segment, so making it one of my top choices as a no brainer. I purchased the base model that included the package containing the backup cameal and EVO sound system. I am 6' 5" and found the interior room, both front seat and back, able to accomodate me. The range of motion in the front driver power seat goes low enough to provide a lot of head room,but also goes height enough for my wife to drive comfortably. Also, the center console does not get in the way of my right let like the Sonta sister car does The Hybrid performance takes some getting used to, since to get the great gas mileage, you need to baby it, and it feels sluggish off the star when doing this. However, if you need the power, you can take off the ECO mode and it become very peppy "better acceleration than the standard 4 cyl eng". We are averaging ~36.5 mpg overall (~38 in city and 35 on the highway doing 74mph). I think it would get much better mpg on the highway doing between 55 and 65 mph, but I just can't seem to let myself go that slow:) I rated the interior 1 star lower because I actualluy like the Sonata layout better (too bad my right leg hit the concole in that one). My biggest suggestion to Kia is to provide one more upgrade package between the base and the fully loaded model. I was not interested in the NAV, but really wanted the upgraded inifinity sound system. They have that trim level in the Turbo model, but not the hybrid. I just couldn't justify the major extra cost for a package that incuded several items I didn't really want or need. I have checked around about upgrading the sound system, but that cost is also accessive and takesup some of the already limited available trunk space for the amp.
Purchased a new car
Uses car for Commuting
Does recommend this car
---
People Who Viewed this Car Also Viewed
Select up to three models to compare with the 2012 Kia Optima Hybrid.
2011 Lexus HS 250h
Asking Price Range
$16,588–$28,204
Compare
2013 Audi A3
Starting MSRP
$27,270–$30,850
Compare
2011 Audi A4
Asking Price Range
$15,917–$28,489
Compare
2013 Volkswagen GTI
Starting MSRP
$29,695–$29,695
Compare
2011 Lexus CT 200h
Asking Price Range
$16,864–$27,056
Compare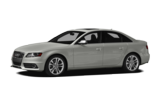 2010 Audi S4
Asking Price Range
$24,522–$37,014
Compare
2011 Audi A5
Asking Price Range
$20,513–$33,913
Compare
2010 Hyundai Genesis Coupe
Asking Price Range
$10,261–$19,989
Compare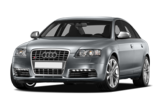 2010 Audi S6
Asking Price Range
$28,470–$42,094
Compare
Featured Services for this Kia Optima Hybrid