Average Ratings
---
9 out of 10 people recommended this car.
---
160,000 Miles and Going Strong
by Angus from Chicago | July 24, 2013
For starters I love my Kia. I bought the car in 2007 without about 18k miles. Right now she is at 160,000 and been for the most part worry free. Initially I had to replaced an oil pan and blown oxygen sensor, but this was covered under the 50,000 mile warranty. Recently just drove through the Rocky mountains and it performed like a champ with the auto-stick allowing me to downshift as need just like a manual transmission. Since my purchase the the repairs have been minor. Mostly replacing tires, struts, and brake pads which I assume are normal wear and tire tear items. Just recently I replaced a coil; a stuck value and the a/c but in total this has run me about $1,500. By way of comparison when I had the struts replaced for $250 there was an Japanese car (same year) getting the same repair for twice as much. Overall I am quite pleased with these car and when it is time to replace it will definitely be eyeing another Optima. I think a major reason it lasted as well as it did is to follow the recommend maintenance (oil, transmission, timing belt) and don't slam the gas pedal. Overall quite happy.
Purchased a new car
Uses car for Commuting
Does recommend this car
---
" GREATEST CAR I HAVE OWNED "
by BRENDA from Oklahoma City | June 16, 2012
I have owned american cars before buying my kia optima 2005 model. I haven't had any problems except I had to replace a bulb in my front light, other than that I have had no problems with my Kia. I am fixing to sell or trade my Kia for a newer model. I am now a Kia family member. I have over 80,000 miles and it still runs like a dream. I even have something that most Kia Optima's have that other do not which is the spoiler. I have never seen another kia with a spoiler. I love it, but would like a newer model now.
Purchased a new car
Uses car for Commuting
Does recommend this car
---
Great value
by sarahm from | May 4, 2011
I have had my car for 6 years and have had no problems whatsoever :) Great gas mileage and very comfortable.
Purchased a new car
Uses car for N/A
Does recommend this car
---
Horrible Car
by Kate from Maryland | October 28, 2010
I had this car for 5 years. It was the worse car that I ever had. The driver side door completely locked up on me, I had to crawl out the passenger side for over a week. The mechanic couldn't figure out what was wrong with it. Finally fixed it. Window would stick when going up. I would have to pull it up 1/2 way up. The engine died...replaces the belts, plugs, etc...then had to replace the engine head. Went 2 months without the car. Finally got it running and all the problems started all over again. The car would over heat when the air or heat was on longer than 5 mins. When you turn your heat on it is supposed to cool the engine down...not so with this car. I will NEVER own a KIA again.
Purchased a new car
Uses car for Transporting family
Does not recommend this car
---
2005 Kia Optima
by KiaLover from Harrisburg, PA | January 21, 2010
I'm very happy with my 2005 Kia Optima. I bought it used with just less than 60,000 miles on it. I found myself in a tight spot. My other car had major engine trouble unexpectedly and I wasn't prepared to have to purchase a car, so I was in a bit of a rush. I shopped in three different cities trying to find the best car for my money and I'm happy to report that I bought this little dream at a good price. It's been very reliable and gets about 26 mph. It has plenty of pickup (4 cylinder, twin overhead cam) and rides smoothly. It's roomy enough for my two large teenagers and it handles all the gear we have to carry. I like the versatility of the fold-down back seats (through from the trunk). All in all, I'm very pleased with this vehicle, and I receive excellent service through a local dealer. They even through in roadside assistance and some other perks, so it was a sweet deal!
Purchased a new car
Uses car for Commuting
Does recommend this car
---
Everything about this car is average
by shaun from pennsylvania | January 2, 2010
I bought my '05 Optima in July of 05 with 20,000 miles on it, at a little more than half the price of new. I was impressed, first of all, by the price. Also, I think it looked gorgeous (and still do). However, when it comes to reliability, I'm not 100% satisfied. In fact for a while I was very dissappointed. The check engine light always comes on, the airbag light always comes on, and multiple visits to the dealership failed to keep the air bag light off for more than 6 months at a time. It is still on now, I gave up on getting it fixed. It poorly for a while and they said it needed a tune up, which I got, and a few months later it started to drive badly again, same thing, but then they said it was a sensor. It cost only 40 bucks to fix. Then the hose that carries coolant got a leak and it cost over 200 bucks to fix because only the dealer sells the hose. Of course, to prevent the engine from dying I changed the timing belt at 60,000 miles, cost- over $500. So after all that, the car has been running very well for the past 2 years. It now has 90,000 miles on it (the airbag light is still on though) I would reccommend this car with the following warning- make sure you pay a good price for it because you can expect a thousand dollars worth of repairs before it hits 100,000 miles. So the 1,000 in repairs plus the 11,000 I paid for it isn't too bad for an almost brand new car I guess
Purchased a new car
Uses car for Transporting family
Does recommend this car
---
GOOD VALUE
by NEVIN70 from MANSFIELD, OHIO | February 11, 2008
I HAVE BEEN IMPRESSED BY THIS CAR. I WAS LEERY ABOUT BUYING IT BUT FOR THE MONEY ITIS GOOD VALUE. I WOULD BUY A NEW ONE WHEN THE TIME COMES
Purchased a new car
Uses car for N/A
Does recommend this car
---
GREAT CAR
by OPTIMA LOVER from FL | January 3, 2007
I LOVE IT. I WAS NEARVOUS ABOUT BUYING A KIA BUT IT IS GREAT. IT DRIVES SMOOTHLY AND HAS ALL THE FEATURES OF ANY LUXURY CAR, I FINALLY CAN AFFORD A CAR WITH ALL THE FEATURES I WANT
Purchased a new car
Uses car for N/A
Does recommend this car
---
best over all
by de-me from sonora, CA | August 21, 2006
This car is the best car I've ever owned. Great gas mileage, great performance, very, very comfortable, never breaks down, great price!! I needed a car that was quick to get on the road, comfortable, and reliable. This car has exceeded my expectations on all of the above, and more. I highly recommend this car!
Purchased a new car
Uses car for N/A
Does recommend this car
---
Great!!
by Luxury car lover from Ontario, Ca | May 10, 2006
I bought this car just untill I could buy the car I really wanted, but found out, I love driving it!! it has alot of room inside, drives very smooth and is good on gas. I am a luxury car person myself, but feel very comforable in it, without the big price!!
Purchased a new car
Uses car for N/A
Does recommend this car
---
People Who Viewed this Car Also Viewed
Select up to three models to compare with the 2005 Kia Optima.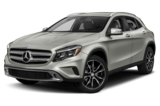 2015 Mercedes-Benz GLA-Class
Starting MSRP
$31,300–$48,300
Compare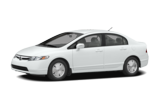 2007 Honda Civic Hybrid
Asking Price Range
$3,415–$10,379
Compare
2012 Ford Escape Hybrid
Asking Price Range
$10,503–$27,847
Compare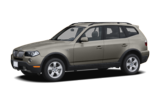 2007 BMW X3
Asking Price Range
$6,425–$15,601
Compare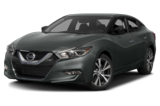 2016 Nissan Maxima
Starting MSRP
$32,510–$39,960
Compare
2009 Nissan Altima
Asking Price Range
$5,285–$12,509
Compare
2010 Ford F150
Asking Price Range
$11,040–$31,040
Compare
2005 Audi A6
Asking Price Range
$4,916–$11,436
Compare
Featured Services for this Kia Optima