Average Ratings
---
24 out of 26 people recommended this car.
---
Average car
by 962 from Quebec | July 17, 2016
Bought it used from a Kia dealer at 49000KM now at 56000 km. 1st morning battery is dead and had the starter replace under warranty since it was draining the battery. 2nd week had to replace the radio under warranty. After 1 month had to replace air cabin and engine air filter completly clog at a local garage + engine oil really dark. Mechanic suggest to go back to the dealer since there's engine oil everywhere under the car. They had to pull the tranny under warranty to change oilseal between engine and tranny. Had to pay 300$ to clean up the home driveway... Everything that was on the 150 points inspection wasn't repare before selling the car... including 2 parking lights and the brake maintenance... Had to replace front and rear brakes after 6000Km even if dealer claim the did the maintenace before selling... My bad i should have the car inspected in a second garage before buiyng... Weak cooling system in hot summer time and temperture reach easy 210 resulting in a lost of power and really poor fuel economy (12 to 15 mpg). Good fuel economy rest of the time. Front seat are to hard but comfort still decent.
Purchased a new car
Uses car for Commuting
Does recommend this car
---
Happy with this car
by MattyRoss from Jersey City, NJ | September 6, 2015
I bought my hatchback LX new in 2013. I have 25000 miles on it now with no issues. I live in Jersey City and wanted a small car which would be easy to park each day on the street. The car is great for parallel parking. I mainly use it to get back and fourth to work out in the meadowlands. It handles very well and the small engine has enough pep to help make quick maneuvers when needed. I don't recommend the Eco mode. It takes all that pep out of the car. For such a little car, the interior is quite roomy and smartly put together. I've had the car loaded with four people and everyone was quite comfortable. I've taken some long 13 hour trips down south and the seats are comfortable enough. No vehicle is really comfortable after driving that many hours. The ride is a little stiff but better than a Mini or Honda Fit. The handling is great but not exactly sporty. The engine has a tendency to growl even at lower speeds. The previous cars I've owned are mazda3, ford focus, Honda civic, Nissan sentra and this car certainly has the loudest engine. It's a bit whiney. The six speed automatic seems to be very smooth and adapts to driving habits. It's quite responsive. Just stay out of Eco Mode. The only thing you will find difficult is the visibility. The A-pillars are very thick so you really need to look carefully when say making a left turn to make sure there is no oncoming traffic hidden or pedestrians crossing the street to your left. You might not see them. The rear window is also small and this creates a well worked neck when backing up. My focus hatchback had much better visibility out the back. Lastly, fuel economy in the city, where I do most of my driving, is not impressive for a car this size. I get around 24-26 MPG. It's freaking incredible on the freeway though. I get around 40 MPG on those long drives to the southern part if the States. Perhaps I have bad driving habits around town, but the car does not return the fuel economy you would expect during city driving. Overall, I am very happy with this little car. The insurance on it is also reasonable.
Purchased a new car
Uses car for Commuting
Does recommend this car
---
Feels like I'm driving a sports car
by Adventure from Texas | April 21, 2014
After running into a deer in my 2006 Kia Rio, and being told it would cost more to fix my other car than what it's worth I just knew it was time for another car. I bought it with 37,000 miles on it. I choose a 2013 Kia Rio because #1 I knew Kia is extremely realiable and #2 Kia makes a safe car and #3 I needed a affordable car. When I drove it, I just fell in love with it. I feel like I am driving a sports car. Love the fact that it's great with gas milage, and safe. Love the fact that it has the volume control on the steering wheel. Love the design, and love the small size yet really roomy on the inside as roomy as a big car inside. I drove it home from another city about 40 miles and the gas is still full. I love EVERYTHING about this car.
Purchased a new car
Uses car for Work
Does recommend this car
---
Best car I've owned yet!
by Katie Eaton from Portsmouth, NH | April 8, 2014
If you had asked me 7 years ago if I would ever willingly buy a Kia, my answer would've been "heck no!". But let me tell you....I just bought my very first Kia and I'am in shock of how awesome it is. It's a 2013 Kia Rio LX (sedan) and it has 8,000 miles on it (I bought it used). It's sleek, stylish and sophisticated. It came with three months free of Sirius XM radio. The dash design/radio specs are sure to please the tech savvy, and its surprsingly roomy for a sub-compact car! Don't let the appearance of the outside of the trunk fool you either, it may appear short but once you open it you will see just how big, deep and spacious the trunk actually is! Great to fit a double stroller in! My Kia is a 6 speed automatic featuring triptronics so that you have the ability to shift like a manual if you so desire (love it). It also comes equipped with eco drive which is awesome in helping you save gas! The engine is quiet and just purrs while it;s running. But dont let the 1.6L engine fool you, it has a lot of pep and can get up and go! 4 cylinders are the way to go nowa-days! Believe me, I'd know: I traded in my Dodge Durango which had a V8 Magnum engine in for the kia ;) Kia has come a loooooong way. It's not what it use to be!
Purchased a new car
Uses car for Transporting family
Does recommend this car
---
I love love love my new Kia Rio!!
by Valerie Ann from North Beach Maryland | April 2, 2014
I am so tickled to have my new 2013 Kia Rio that I can't wait to go to work every day so that I can drive it and listen to my awesome radio and discover cute, little new things that my car has!! I cannot believe the ROOM it has for being the small hatchback that it is. Even my huge hubby fits in it with plenty of room for him to relax. I love the back-up camera it has!! The guys at Kia worked with me and gave me the best deal with the huge down payment I put down and they fit the car payment into my budget..they were super great!!!!! I will definitely be back there for the next car I buy!!!!
Purchased a new car
Uses car for Commuting
Does recommend this car
---
Overall good looking vehicle..
by Jaz from Toronto< ON | March 6, 2014
Bought a Kia Rio Aug 5 last year, car drives well but the automobile fuel efficiency is completely out of reach -- through research i found out that the official rating for fuel consumption is carried out in Korea and most supposely in close door in some manufacturing complex with gradually no real estimate, very disappointed. Overall, car runs well and service is made every 8,000 kms or any 4 months whichever comes first. But if you considering a Rio and at the same time wanting a fuel efficient car, please don't buy a Kia! This car consumes on avg 8.5l / l00kms on Canadian streets which is above other brands in my experience compared to more fuel efficiency Dodge Journey and Honda Accord.¿
Purchased a new car
Uses car for Transporting family
Does not recommend this car
---
small but does the job
by Good commuter car from Lynnwood was | January 9, 2014
Good gas mileage gets up and goes comfortable sits 4 people with baby sit but not much storage space none of you take a stroller fun to drive
Purchased a new car
Uses car for Work
Does recommend this car
---
This IS the best car I have ever owned!
by Kathleen Aldi from Southington, CT. | December 29, 2013
I have had a great experience with Shaker Kia and would highly recommend this dealership to anyone who is looking for either a new or used car
Purchased a new car
Uses car for Commuting
Does recommend this car
---
great car
by kcladyz from Kansas City | December 18, 2013
I have a 2013 kia rio signal red and everyone stops me and compliments me on how attractive the car is. I am tall and plus sized and the car fits me well. The suspension is fantastic and it is like riding on a cloud. It also has the power of a larger car. Only thing i would change is the windshield needs to be higher. I can not see the traffic lights unless I slouch.
Purchased a new car
Uses car for Just getting around
Does recommend this car
---
Love
by Granny Doll from Lufkin, TX | November 25, 2013
I love everything about my new 1012 Kia Rio, which I bought from Perry-Ellis Kia in Lufkin, Texas. It is the best experience I have ever had with purchasing a new car. There is nothing I don't love about this little car. It is the perfect car for me.
Purchased a new car
Uses car for Just getting around
Does recommend this car
---
People Who Viewed this Car Also Viewed
Select up to three models to compare with the 2013 Kia Rio.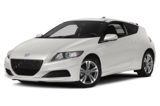 2013 Honda CR-Z
Asking Price Range
$10,637–$17,021
Compare
2013 Kia Soul
Asking Price Range
$8,350–$15,930
Compare
2013 MINI Coupe
Asking Price Range
$10,639–$22,555
Compare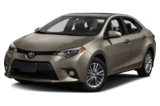 2014 Toyota Corolla
Asking Price Range
$11,170–$18,266
Compare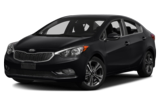 2014 Kia Forte
Asking Price Range
$9,403–$15,831
Compare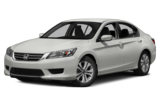 2013 Honda Accord
Asking Price Range
$12,842–$21,666
Compare
2013 Nissan Juke
Asking Price Range
$12,217–$20,381
Compare
2013 Hyundai Accent
Asking Price Range
$7,528–$13,412
Compare
Featured Services for this Kia Rio