Average Ratings
---
8 out of 10 people recommended this car.
---
Works for me!
by Yims from Buffalo, NY - 29 year old male | March 6, 2015
I bought a silver '09 Kia Rio5 for like 8 grand about a year ago (it was all I could afford), and it has been pretty solid. Pretty decent deal before taxes. I live in the city of Buffalo, and this car gets me up and down crowded streets and in and out of tight parking spots quickly and easily. It's also incredible on gas--I average close to 280 miles out of each 10 gallon tank of gas. One time I got like 300+ miles on a single tank. It was wild. The interior is small but definitely comfortable for the driver and upfront passenger. People in the back may feel a bit cramped, though. The dash dials are so impossibly simple and I love it. I don't care for cars that have like a command center spaceship style setup with like a million buttons. I test drove a Ford Fiesta and it was painful just looking at the dash setup. The Kia Rio5 dash setup is perfect, plus it gets Sirius radio which is dope. Baba Booey! I've since had to replace spark plugs and bulbs and such, which I've considered to be standard wear and tear replacement items. For the most part, though, the car has been great--I am pretty sure the previous owner took really good care of it, and I try to do the same. One negative: sometimes the hood sticks--it won't pop--especially in cold weather. I need a second person to push down on the hood while I pull the latch so it pops. It's the only flaw as far as I can find. A mechanic fixed it one time by spraying something on the latch under the hood, but that was only a temporary fix. I'll also add that the car doesn't take potholes and what-not very well. The ride can be loud and bumpy, but heck, what can you really expect? It's not a Cadillac, you know? Nevertheless, it drives just fine. Oh, and if it snows a lot where you live (like it does in Buffalo-- a lot), this car is pretty much useless without snow tires. I suspect that people who complain about this car just got unlucky, maybe. I certainly hope I don't jinx myself by writing this favorable review. So yeah, the car works for me. I dig hatchbacks--this car's look is cool, unique, and I just like it a lot. It's the definitive urban mobile--it fits practically anywhere and is excellent on gas, as I've said. If you're looking for an inexpensive yet reliable ride, you could do much worse than the '09 Kia Rio5. Go Bills!
Purchased a new car
Uses car for Commuting
Does recommend this car
---
I don't think so
by TEEJAY from Dayton, OH | May 1, 2014
I would not recommend this car to a friend... nor an enemy. It is inexpensive to buy but surely expensive to fix. I bought this car in Oct 2009, 3 weeks later the transmission went out and I had to get it replaced. Since Decemeber 2013 I had to get the blower motor replaced $230, 1 Iginition coil replaced $250 (and there are 4 total), entire fuel canister replaced $250 (common problem in Kia's and was told by the dealership to not fill the gas tank pass 3/4th a tank... ???) and today I have to get the starter replaced.. unknown cost.
Purchased a new car
Uses car for Work
Does not recommend this car
---
Great Car
by Twenty-something Commuter from Chicago | October 3, 2013
I bought this car because I was moving to a city where I would have to drive to work every day. I was attracted to it because of the gas mileage and the overall practicality of the car. So far, I have not been disappointed. This car responds well (steering, breaks, gas), has a decent amount of space, and does seem to be pretty good on gas. The gas tank is a little small, so at first I thought I was filling up more often, but then I realized how many miles I was getting. I think the estimated/advertised MPG is a little high, but it is definitely good. People say that this car drives a like a go-cart, and I kind of agree, but it definitely has decent pick-up. I previously owned a RAV4 and dreaded merging onto highways but with the Rio5 I have had no issues at all. I'd recommend this car to anyone based on my experience so far.
Purchased a new car
Uses car for Commuting
Does recommend this car
---
Worst car purchase ever!
by silverjym from los angeles, california | August 10, 2013
Purchased new, car experiences multiple failures with complete lack of support via dealer or Kia. For example, multiple delamination of windshield (!). Kia's solution once delamination occured again (out of warranty)? "Buy a new car or file insurance claim". Multiple sensor failures, fragile paint, very uncomfortable if you are tall, very pronounced road/engine noise, radio failed 2,000 miles out of warranty (Kia would not replace), even with very conservative driving mileage not as represented. Once car is out of warranty, even with repeated failures which occurred during warranty, Kia customer service never returns phone calls. Based on my experience with this car I will never purchase any Kia product.
Purchased a new car
Uses car for Commuting
Does not recommend this car
---
Practical Gas Saver for the Right Price
by New Kia Customer from Prospect Heights, IL | August 13, 2011
I never thought I'd own a Kia. Before this, I always had powerful cars - Lincoln Continental and Subaru LEgacy w/ Turbo. This Kia is AWESOME on gas mileage compared to my other cars. I love the interior, easy handling and the MPG the most. It's not as powerful as my other cars but I'd gladly give up some horsepower to cut my gas expenses in half. Can't beat the value of what you're getting for the price you're paying w/ this car!
Purchased a new car
Uses car for Commuting
Does recommend this car
---
I love my Rio5
by Ria from Barre,VT | June 2, 2010
This car is great on gas and drives great. It looks fabulous and the hatchback is convenient to get into for a trip to the beach or just plain old grocery shopping! I really love my Kia Rio5....
Purchased a new car
Uses car for Work
Does recommend this car
---
awesome daily driver on the cheap
by Crickey from La Salle, IL | May 5, 2010
I have owned this car for about 1 month now and love it. First of all I never thought I would own a Kia. We were looking for a small car with good gas mileage that I could tote all of my work stuff around in and still have room for our new baby. This was not eve on our radar when we began our search. We were looking more towards cars like the Dodge Caliber. Well we put the two cars side by side, literally, and found the only thing the caliber has more of is features that I don't need. The price difference between the two was $5500 so we made our decision for the kia. The Kia we found more comfortable and much better on gas mileage, we are currently getting 37.5 mpg, the satellite radio is a great feature. I already found out the interior is simple to clean. the rear cargo area floor comes right out and all of the cloth can be cleaned by a steam cleaner. The seats have become more comfortable the more I use the car. I am a big guy and love sitting in my little rio. The engine is nothing to write home about, it isn't very peppy but what can you expect out of a very cheap car that gets great gas mileage, I don't need to be able to stomp on the gas and get to 60 in 5 seconds and it passes just fine. The only cons I can think of is that it does not come with cruise control. We had the dealer install cruise as part of the deal and we are very happy with that. We bought this car when it had $2500 incentive so we got the car for $11K which is less than I paid for my last used car. I would like to sum up, this car is the best vehicle dollar for dollar we could find and we are very shrewd shoppers. We love it and will for a long time
Purchased a new car
Uses car for Commuting
Does recommend this car
---
2009 Kia Rio5
by LUV my Kia from Michigan | November 17, 2009
I am 5ft 9inches tall....and this car fits me wonderfully! Tons of space, and leg room. It has great pick up, gas milage....LUV IT!
Purchased a new car
Uses car for Commuting
Does recommend this car
---
great value for money
by Rio5 owner from | November 2, 2009
Excelent standard features ie: heated seats. Performs well, low insurance, great mileage (5.9L/100km) on the highway with a car full of camping gear in the mountains! only drawback is you have to move the seats up to seat adults in the back.
Purchased a new car
Uses car for N/A
Does recommend this car
---
I love my new Kia Rio 5 Sport
by Ernie from Maple Ridge, British Columbia | September 13, 2009
I just bought my Rio5 less than 2 weeks ago and love it! I was in the market for a compact vehicle and Kia was to hard to beat. Originally I was considering the Honda Fit because it is roomier inside the vehicle, but would have to miss out on things like heated seats and sunroof which I couldn't pass up. The car is great on gas. It is peppy enough to drive in the city and on highway and although it is just a small engine, I can still get enough speed to pass when needed. You can't beat this car, it is great and I think it has a nice exterior look as well.
Purchased a new car
Uses car for Commuting
Does recommend this car
---
People Who Viewed this Car Also Viewed
Select up to three models to compare with the 2009 Kia Rio5.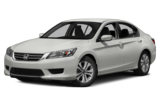 2015 Honda Accord
Starting MSRP
$22,105–$33,630
Compare
2017 Subaru Forester
Starting MSRP
$22,595–$34,295
Compare
1999 Toyota Camry
Asking Price Range
$292–$6,156
Compare
2016 Toyota Land Cruiser
Starting MSRP
$83,825–$83,825
Compare
2001 Honda CR-V
Asking Price Range
$1,991–$7,543
Compare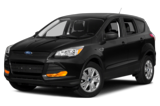 2014 Ford Escape
Asking Price Range
$12,684–$25,652
Compare
2013 Kia Soul
Asking Price Range
$8,379–$15,963
Compare
Featured Services for this Kia Rio5