Average Ratings
---
9 out of 10 people recommended this car.
---
Love this KIA
by Gigi from Oak Ridge, TN | February 17, 2015
We have had our Kia for almost 2 years now. With 6 grandkids, and 2 on the way, it has been a life saver for us! Easy to get the grands in and out! Love the fold down seats! Love the look of this van! My husband loves the 21-22 mpg we get in the city and the power this van has. Best acceleration of any van we have owned, even with 7 people on board! Quite and comfy and the teenagers love all the electronic ports on board!
Purchased a new car
Uses car for Transporting family
Does recommend this car
---
Best used van deal in the universe
by preacherAV1611 from NC | February 11, 2014
I probably would not buy this new as it depreciates fast, but that means it's the best used deal ever. The Honda is the best new van deal, and the worst used van deal because it holds it's value so well you'll pay a fortune for an old van. I paid $12,800 for a 2011 LX with 38k miles. That's a bargain. The 2011 Kia rides much MUCH smoother and quieter than the Honda Odyssey (2005-2008) and it's like driving a muscle car with 6 speeds and 271hp. I'd say it handles equal to the Honda, although maybe slightly less responsive steering feel. The Honda's interior is definitely nicer, but the Kia LX has some really nice features for a base model (Bluetooth, TPMS, backup warning system, tiptronic shifter, USB and line input etc...). I love this van.
Purchased a new car
Uses car for Just getting around
Does recommend this car
---
Great Vehicle
by Sedona Mini-van from Fond du Lac, Wisconsin | December 5, 2012
This van is unbelievably well thought out. I am still impressed with the features and the smooth ride.
Purchased a new car
Uses car for Having fun
Does recommend this car
---
Bad kia sedona
by Car Guy from Springfield MO | June 13, 2012
Well first off the van its a geat kia. But when i went on this road trip i like the kia it comfortable its nice the engine is not it had a bad idle. then i though it was normal becuse. I drive chevys it was all new to me and i thought it would go away the bad idle. then i get there everthing is normal i go to pick some thing up. So i been drive around town and i had a half a tank and i go home to were i was staying and it was act normal the way it was when i got there. then i turn it on it was acting really wierd again but even worst idle so i still thinking it will act normal still in a min i get down the road i stop at a stop light and the light turn green and i put my foot on the gas and it made a load pop then it would only go 5 mph there was cars coming at me becuse i was turning and the other cars light turns green. Now i have 3 car coming at me i floor it it only goes 5 mph [flooring it] it pull over to a gas stop and i see the engine light comes on. i am never buying a kia note this kia sedona was a 2012 with only 7,000 miles on it. so basely it loss power and a really bad idle. other then its engine its a good van
Purchased a new car
Uses car for Transporting family
Does not recommend this car
---
Great bargain
by Kate from Ben Lomond, CA | March 12, 2012
We've had our 2011 Kia Sedona for only a couple of months, so I can't speak to its reliability. But in every other way we're very pleased. This van seems to me the equal of the Odyssey or Sienna at significantly lower cost.
Purchased a new car
Uses car for Transporting family
Does recommend this car
---
For the money, can't be beat
by tomerikac from Chandler, AZ | November 22, 2011
Okay, first of all, if you don't need a large truck to feed your big macho expression, can't afford the gas prices on a nice big SUV, and just can't see yourself sitting in a nice cheap sedan, a minivan is the way to go. Room, good gas mileage, and functional, functional, functional. Iif I had had another 46-47k to spend on a minivan, of course, I would have purchased a Honda Odyssey. But, I walked away with a 2011 Kia Sedona LX, 20k miles, (still 4 yrs of bumper to bumpeer) for well below $20k. Not bad. I traded in a 2006 ford F150 King Ranch and don't miss it a bit. Of course, the wife got the new Sedona and I'm stuck with her 2002 Sedona....in great shape.
Purchased a new car
Uses car for Transporting family
Does recommend this car
---
Most Minivan for Your Money
by Q-Ship Lover from Northeast Ohio | May 29, 2011
The best-looking minivans ever built were the 96-00 Chryslers - sleek, stylish, lots of glass/visibility. Most newer minivans (especially Chrysler) have fallen into the trap of trying to look and act like a sport ute - blocky styling, sqared-off edges, limited visibility. Looking for a replacement for my 99 T&C Limited, the closest replacement I could find is the 2011 Kia Sedona EX. This is a trim, sleek minivan that doesn't try to pretend it's a sport ute. It didn't hurt that when you factor in the much better warranty, this Kia comes in four to five thousand below a comparably-equipped Chrysler, which in turn represents a better value than a Honda or Toyota van. This car's sticker is actually about two grand under my 99 T&C's sticker - not bad, considering over twelve years has passed and the Kia has tons of features the T&C lacks - power doors and gate, fold-flat rear seat, sunroof, satellite radio with USB input, 6 speed auto, and 91 more horsepower, delivering an average of 21 mpg for mixed city and country driving over 1400 miles thus far. Some reviews of this van would lead you to believe that it lacks refinement - not so! This is one quiet, smooth vehicle, probably the smoothest car we've owned since our 88 Prelude. Roomy, economical, quiet, and... did I mention FAST? Nothing beats a minivan for inconspicuous transportation; add 271 hp for probably the best power-to-weight ratio of any minivan, and you have the perfect Q-ship!
Purchased a new car
Uses car for Commuting
Does recommend this car
---
Great van
by My second Kia van from Hartford,ct | May 23, 2011
I bought this to replace my 2003 Sedona with 145000 miles. The 2011 V6 has some great acceleration even with 5 on board. Engine and wind noise is much lower than the 2003. The seats are very comfortable, folddown third row is nice. Its an EX with everything but the DVD. Satelite radio and GPS is excellent. Controls are easy to use. Infinity audio system is great with USB, iPod etc. I have experienced the electronic stability control in action during a recent trip. It was impressive. Avg MPG all around is 23, and I am not a slow driver. Great vehicle for long trips or just around town, kids activities or a run to home depot. I would do it again. Oh and I got 6K off sticker.
Purchased a new car
Uses car for Just getting around
Does recommend this car
---
Three Snaps in Z Formation
by ToyotaVet from Suburban Los Angeles County | January 12, 2011
Whatta buy. We needed a third car 'cuz Jr. was going off to school and was taking the commuter cruiser. We decided to replace our '04 Sienna w/145K miles and could not deal with the 4 banger offered in the new CE. Went to KIA, saw and bought. We got rebates: $2K for the Sedona and $1K since we owned the Toyota. Lots-o-features inside...love the satillite radio, MP3 inputs, and standard Bluetooth. The seats are a little firm but fit and finish is good. The new 271HP engine gives ample, if not scary ggggetty-up. The 6 speed tranny is smooth and the ride is tight. You can't beat the standard 10 year 100K mile warranty on the power train. We had to pay extra for that on the Toyota. So far I am happy happy happy!
Purchased a new car
Uses car for Transporting family
Does recommend this car
---
tons of bang for the buck
by driving the wheels off from daphne alabama | December 8, 2010
absolutely love this ride. i drive all day everyday making sales calls and it is the best and most comfortable mobile office with low service costs and great gas mileage
Purchased a new car
Uses car for Work
Does recommend this car
---
People Who Viewed this Car Also Viewed
Select up to three models to compare with the 2011 Kia Sedona.
2015 Toyota 4Runner
Starting MSRP
$33,210–$43,620
Compare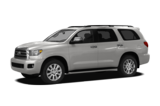 2011 Toyota Sequoia
Asking Price Range
$23,528–$42,300
Compare
2014 Hyundai Elantra GT
Asking Price Range
$10,376–$17,756
Compare
2010 Toyota Land Cruiser
Asking Price Range
$29,600–$52,724
Compare
2011 Kia Sportage
Asking Price Range
$8,768–$19,368
Compare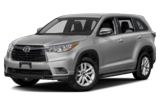 2016 Toyota Highlander
Starting MSRP
$30,490–$44,990
Compare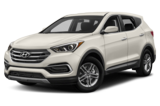 2017 Hyundai Santa Fe Sport
Starting MSRP
$25,350–$38,250
Compare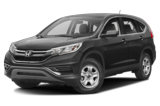 2016 Honda CR-V
Starting MSRP
$23,845–$33,495
Compare
2015 Kia Sorento
Starting MSRP
$24,300–$41,700
Compare
Featured Services for this Kia Sedona