Average Ratings
---
28 out of 33 people recommended this car.
---
Great Car
by Bill from Athens, Ga | July 21, 2015
This is my 3rd Kia and all have been great vehicles. I hope the 2015 Sorento last as long as the other two. So far it has done really well. I got the Sorento EX and it has plenty of power and is extremely comfortable to travel in. The safety features are wonderful such as the back up camera and the blind spot indicator on the side mirrors. My son has an 2015 Acura SUV and my Kia has similar features and is just as comfortable to travel long distances in. It now has 5,000 miles and so far I love it.
Purchased a new car
Uses car for Transporting family
Does recommend this car
---
First Car ever and its a KIA
by Tee from Tallahassee, FL | June 23, 2015
This is my first car and I was on the fence with a KIA, but once I seen it I knew I had to have it. It's a great gas saver. I actually get 35 MPG and it helps alot. $33 will fill my (Luci) sorento up.
Purchased a new car
Uses car for Commuting
Does recommend this car
---
my first and last kia
by net from PA | May 20, 2015
This will be my last KIA after it being my first KIA: Alarm goes off for no reason - yes I read the book and does what it says when the car will but yet the alarm goes off constantly. Ignition is hard to turn 50% of the time - no my wheels are not turned after I have parked but after playing with the key and ignition it finally lets me turn the key to start the vehicle. Steering is a bit off - a slight jerk of the wheel and it really goes swaying, potential roll over if you ask me, but it has lots of airbags to protect me I guess. Snow driving ability - not the greatest, kinda goes fish tailing. Back seat room - well, not as much as my "other", sorry. Driver seat adjustment - could be a better system and more comfortable, the seat belt bothers me, constantly pulling it down away from my neck. This was my first KIA and my last KIA. I am trading in for another "other". I miss my 2003 "other" and would have kept it but it was in need of a transmission - so I traded in for KIA after investigation of mileage and safety but should have investigated consumer usage reviews and would not have went with a KIA - you get what you pay for I guess so its back to "other" for myself and my family. "Other" may be more pricey but a much better vehicle and will never own anything other than another "other" number 1 selling SUV.
Purchased a new car
Uses car for Work
Does not recommend this car
---
Nice Ride but Alarm Issues
by ATA Mom from Alexandria, VA | May 2, 2015
I bought a 2015 Kia Sorento a month ago. One week after purchasing it, the alarm goes off spontaneously. I lock it, unlock it and the alarm still goes off. I took it into the dealer and they could not find anything wrong with it. My neighbors are starting to complain that it goes off through out the night. What can I do, how can it be shut off? It's a factory installed alarm? Right now, I'm not impressed. This is my first Kia. I've heard a lot of good things, but not getting a warm fuzzy.
Purchased a new car
Uses car for Transporting family
Does recommend this car
---
Kia Sorento from World Car Kia in New Braunfels
by Bernie the Knife from Selma Texas | April 13, 2015
Totally dig the car, BIG enough, small enough, economical, smooth and quiet. Bought this car from World Car Kia in New Braunfels from a young man named, Chris Young. Outstanding sales man, patient, knowledgeable and very considerate of my needs, wants and finances. All and all, I am jazzed about my new set of wheels, continue to be surprised with features I am slowly learning about and how incredibly well the 'large but small' auto handles, turns and accelerates. I hope to have this car for a while. If you are considering a new auto, check out the Sorento, you wont be disappointed.
Purchased a new car
Uses car for Just getting around
Does recommend this car
---
Sorento- Second Time Around
by None from Mentor, Ohio | April 4, 2015
After extensive reviewing and investigation I decided to purchase another SUV Kia Sorento based on my past experiences with a 2011 model. The car has a very comfortable ride with many extras including the extra incentives for purchasing a 2015 model. This is my third Kia and all my experiences have been very positive. This 2015 model has surpassed my expectations with room, comfort, value for the price and length of warranty (100,000 miles.) I am very happy with my purchase.
Purchased a new car
Uses car for Having fun
Does recommend this car
---
steering wheel sucks
by Terapin from oregon | March 31, 2015
This car is a good value for the $$. I do have an issue with the driver seat that I need looked at. Seems there is a broken spring or something. The steering wheel is however the most uncomfortable I have ever see or used. The bottom has no place for anymore than 2 fingers and the hard plastic face cuts into your fingers when you place them there. The storage and extra compartments are a plus and the snow driving ability is superior to any vehicle I have driven.
Purchased a new car
Uses car for Commuting
Does recommend this car
---
Hate the 2.4 L engine
by Meemaw from Ontario | March 9, 2015
I traded in my old LX V6 for a new LX 2.4 L AWD. Huge mistake downgrading to the 2.4 L. Horrible acceleration, gas pedal hesitates when driving 70-80 kms/hour or trying to accelerate above 110 kms/hr. I find it shifts into higher gears way too early and it's not my driving, I'm being very careful during the breaking in period. On the upside, it way outperforms the FWD in the snow, absolutely no complaints there. Salesman pushed the 2.4 L and seriously overstated it's fuel efficiency, I'm getting the same consumption as my old 2011 LX V6. Don't recommend anyone who drives on a highway, or at speeds over 60 kms/hr to buy the 2.4 L, you'll be disappointed. Way too heavy a vehicle for that size engine.
Purchased a new car
Uses car for Commuting
Does not recommend this car
---
Noisy Engine
by Courier from Ontario, Canada | February 24, 2015
I like my 2015 Sorento but when Accelerating the engine sounds like a hot rod doing down the road and it's so noisy inside the passenger compartment I can't hear the radio. I had it looked, thought it might have been the exhaust but the dealership did not find any problems. I have to keep adjusting the up/down volume on the radio to compensate for the loud engine. I was wondering if anyone else had this same engine noise. Too loud to be comfortable. And, I don't care for the "red" light for the odometer, difficult to read. Good highway gas mileage-36mpg.
Purchased a new car
Uses car for Just getting around
Does recommend this car
---
Kia Sorento
by Chuck from Virginia | January 12, 2015
This is my second Kia Serento the first was a 2006 it has 1'80'000 miles with just $500.00 in down time.The new Kia looks good ride good and if it last as long as the first i will be a happy person.I would recommend this car to any one that want a car with low cost in repairs.The Kia Sorento is that kind of car.
Purchased a new car
Uses car for Transporting family
Does recommend this car
---
People Who Viewed this Car Also Viewed
Select up to three models to compare with the 2015 Kia Sorento.
2015 Toyota Highlander
Starting MSRP
$29,765–$44,140
Compare
2015 Toyota RAV4
Starting MSRP
$23,680–$29,850
Compare
2015 Hyundai Santa Fe
Starting MSRP
$30,150–$36,000
Compare
2015 Mazda CX-5
Starting MSRP
$21,545–$29,220
Compare
2015 Ford Edge
Starting MSRP
$28,100–$40,095
Compare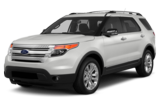 2015 Ford Explorer
Starting MSRP
$30,700–$43,100
Compare
2015 Hyundai Santa Fe Sport
Starting MSRP
$24,950–$33,000
Compare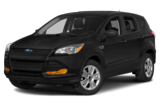 2015 Ford Escape
Starting MSRP
$23,450–$31,485
Compare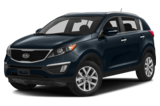 2015 Kia Sportage
Starting MSRP
$21,900–$29,600
Compare
Featured Services for this Kia Sorento