Average Ratings
---
52 out of 55 people recommended this car.
---
The Best Safe Car To Buy Your Kids (or Yourself)
by Very Relieved Father from Washington DC | January 29, 2016
I know this is not your usual review but hopefully someone will read it and buy this car for its survivability. I may have been one of the first to buy this car because Geico did not even know it existed. I am a big man 6'3 and about 350 but I fit easily into the drivers seat and was able to get out of the car as easily as getting out of my Van. The only complaint I had about the car was the bluetooth phone buttons on the wheel were somehow programed in French and nobody was able to reset them...ever. (That and the car is what it is...a small little car that will make you wish for that one extra gear on the highway which would have made long trips MUCH more enjoyable) The point of all this is that by Thanksgiving of 2015 I had 78,000 miles on it and had driven it from Washington DC to Orlando several times...the last to let my youngest son borrow it while his truck was getting fixed. My son took it to visit his brother for Thanksgiving and in the last intersection before he got there this lady decided that it was ok for her to turn left and essentially T-boned him right in the drivers door and back seat door.....hit him so hard he spun like a top and hit one of those big boxes that controls the lights....the drivers side looks like it got hit by a wrecking ball...the rest of the car looks pristine. My son walked from the accident from bruises caused by the seat belts and not another scratch. So....when the dust settled you can bet that I am going to use the insurance money that I get to buy another Kia Soul....and if you value safety in a car that looks awesome and runs circles around the Box Car then this is for you. If you want pictures I would be happy to post them
Purchased a new car
Uses car for Just getting around
Does recommend this car
---
Proud Kia Soul Owner
by Kia Driver from RI from Rhode Island | June 1, 2015
Our second car was on it last leg and so we went "looking to see what we could find and maybe afford" in March 2015. We came across a Kia Soul. So we decided to test drive and the price was right and so we were in love with the Soul. It drove nice and frankly was perfect for our family. Well the next day we got our Kia Soul and we have been so happy with it. I love that it has Bluetooth, CD, SAT radio and it is a different color Alien Green. My other vehicles have been silver. My 4 yr old loves the Kia Soul and every time he sees the car on TV, he tells us that is our car.
Purchased a new car
Uses car for Commuting
Does recommend this car
---
Keeping the Hamsters Going
by 2010_KiaSoul_!_Owner from Salinas, CA | February 27, 2015
As the proud owner of a 2010 Kia Soul Exclaim edition (!) with 5-speed manual transmission, I have been very impressed with my Soul thus far. The car is peppy, though not overly powerful, and sips fuel. Gas mileage shows its teeth here too, as I tend to average about 32 mpg in mostly highway driving. The exterior is definitely quirky looking, but in a clean-cut sort of way, and I am often stopped and asked about it. The interior has way more space than it might appear, and I love the storage options under the floorboards in the trunk The car easily fits 5 adults and all their stuff, and feels slick driving around town.
Purchased a new car
Uses car for Transporting family
Does recommend this car
---
Surprised
by Kia Driver from Massachusetts | November 26, 2014
For the last 17 years I've driven midsized pickup trucks so buying a smaller vehicle seems like a 2010 Kia Soul seemed like a strange choice to my friends and family. High gas prices were beginning to become an issue for my weekly budget though and I knew I had some large repair bills coming up on the truck. So I started looking around for something new/used the Fall of 2014. I found a 2010 Soul with over 98,000 miles (Yikes!) on it but the price was very low and the car itself looked showroom new. I had the timing belt replaced right away and have had nothing but positive experiences over the last four months. The ignition orange color combined with a racing stripe down the hood is an eye catcher and I've had LOTS of people give me the thumbs up as I tool around town. On numerous occasions I've come out of a store and found people in parking lots looking at the vehicle. It's that eye catching! The ride is bit stiff and the standard transmission is no fun in bumper to bumper traffic. Yet it's comfortable on the highway and fun to drive on back roads. I'm happy to say I'll probably be a Kia driver for years to come based on my experience to date.
Purchased a new car
Uses car for Just getting around
Does recommend this car
---
Best impulsive new purchase yet!!!
by My little green mean machiune from Coquitlam, British Columbia, Canada | November 2, 2014
I love my Kia, Soul 2U (Peer into my Soul!!). It's a sharp, eye-catching colour (Green Tea). When I decided to look at Kia I had several types of cars I wanted to compare it with. One test-drive and walked off lot with it. I loved it this much right off the bat! I'm a Professional Operator and wanted something cheap but snazzy to commute to work. I needed it to be fuel efficient so I made sure I purchased the lightest weight (on door jam). It ended up being the best. As a + I could pump up my seat to sit high, that's what sold me, I hate sitting on the floor. Filled up on paydays (bi-wkly) and depending on $ of gas could vary between $40-60 Cdn. Through my word-of-mouth (and many people asked me about my car: at lights, in rest areas, etc.) 3 were sold in my park alone, not counting the ones at work!!! One word: fantastic
Purchased a new car
Uses car for Commuting
Does recommend this car
---
The best available combination of economy/space
by Jbl from SE PA | March 22, 2014
As an automotive professional I've owned 20-25 cars and driven/worked on hundreds. When my wife and I needed a reliable brand new workhorse we took a chance and bought a new Soul (!) model. This is the first car I've owned that I don't regularly complain about. It does it's job every day. After 65,000 flawless miles over 4 years I'm finally ready to write a confident positive review. Overall our 2010 Kia Soul has been my least regretted purchase in all of the automotive world. We are about to purchase another Kia. Well done.
Purchased a new car
Uses car for Commuting
Does recommend this car
---
fun to drive
by Wanted a stick shift small suv/wagon from oregon | December 4, 2013
I knew what i was looking for. a lightly used kia soul stick shift. sticks get better mpg. first long drive i found it moves around a lot at 80 mph but is fine at 70 mph. so knowing cars i put a front spoiler on it and solved my problems. i made it from rubber so it wont break and was like 20.00 bucks..i also have the base model. only bad thing is no arm rest. you can buy them..
Purchased a new car
Uses car for Just getting around
Does recommend this car
---
It's a great starter car
by Cmark from Omaha, NE | November 28, 2013
This was my first car buying on my own. I'll have it for 2 years now and overall its been great to me. I mainly bought it for the improved gas mileage, but it wasn't what I expected. It was on the low end of the estimated mileage, barely. I would drive 100 miles a day to go to school and I almost never got 30 mpg on the highway. That was driving under 60 because anything higher than 55 I used about 23 mpg. My old car had better mpg but it wasn't reliable. I don't drive 100 miles to class now so I'm not too bitter about it anymore. I would not recommend getting this car for the prospect of better mileage: not this model year. I hear other years are better. The suspension is that great either. It is a rough ride on normal roads for the most part. I also had to replace the amp and the store said they were always running out, so I assume it was a common problem. I did use it on the high side every once in a while, but it was unexpected and I was always couscous after. The price is good and it is a very youthful car. One problem was that I always saw older people driving Souls more than young people. Nothing has bothered me more in my life than seeing a Soul with a handicap pass on it. Seriously, its unavoidable and constant. My next car will be less 'youthful' because of this.
Purchased a new car
Uses car for Commuting
Does recommend this car
---
Soul 2.5 yrs later
by nminiSUV from | February 14, 2013
Enjoyed the car (have parked the SUV) as a low cost mileage vehicle. So far (35,000 miles) the vehicle has performed as intended. Cons: Bluetooth sketchy, works with some items and not with others. Gas mileage: 24-27mpg driving very conservatively 2L ALL the plastic scratches easily!!! Inside and outside.
Purchased a new car
Uses car for N/A
Does recommend this car
---
Recently Purchased
by Bargain Shopper from Wichita, KS | December 19, 2012
I recently purchased a 2010 KIA Soul+ Sport Automatic. It has a very sleek style(The + comes with extra speaker and lights around the speakers in front). The way everything is set up both inside and under the hood give it an A for easy access to tinker with things. The quality of the materials used is not very high, but as long as the owner Drives the vehicle like the "Wagon" category it falls under, and not an SUV, they should be fine. Its basically a KIA Car with a bigger body, hence giving it that high rollover rate (mind you, that advisory is on the drivers side sun visor). The performance is nothing to write home about, but with it being an Inline 4 cyl, it has a nice bit of HP and gets fantastic gas mileage. Sometimes it seems like the Transmission has a delay in shifting, but then again I have always owned older cars, might be normal for newer cars. The comfort is average, seats are a bit stiff. I would not want to make a 10 hour road trip in my car, but for the 3-4 hour road trips, it is perfect. Very Roomy for both Tall and shorter people, and for shorter people, the seat adjuster on the side gives a nice rise to see out. There is also a fantastic Cargo holder in the back underneath the fabric, so a lot of room for hauling. Overall, a good car for the bargain so far...
Purchased a new car
Uses car for Commuting
Does recommend this car
---
People Who Viewed this Car Also Viewed
Select up to three models to compare with the 2010 Kia Soul.
2015 Honda Pilot
Starting MSRP
$29,870–$41,620
Compare
2013 Ford Explorer
Asking Price Range
$17,242–$33,286
Compare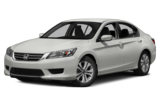 2015 Honda Accord
Starting MSRP
$22,105–$33,630
Compare
2017 Kia Sorento
Starting MSRP
$25,400–$45,700
Compare
Featured Services for this Kia Soul