Average Ratings
---
61 out of 69 people recommended this car.
---
Excellent little city car for small fmaily
by Hamster from Panama City, FL | August 8, 2016
I have always hated the "boxy" cars, but for some reason I've always liked the approach Kia takes on them with the Soul. I bought a 2012 Exclaim with 59,xxx miles, and I'm sorry to report I've only put 2,xxx miles on it so far, so perhaps I'll update this review later once I can truly put it through it's long term paces. But for now I want people to at least get some idea what it's like to own. The first thing I noticed driving this car is the noise upon acceleration. Bear in mind, it's not like a bad noise per se, and may just be normal for a small 4cyl auto car(haven't owned many 4cyl cars). But this noise is best described as a kind of groan/excessive vibration or harshness from the engine/drivetrain at anything above 1500RPM under load. If you drive it gently, you'd probably never notice the noise, but it's just a bit too intrusive for my taste as I drive fairly aggressively. However, if you are so inclined to drive aggressively, it's definitely punchier off the line than most 4cyl autos, and will actually chirp rubber from a stop(before the groaning starts), I was actually pleasantly surprised how punchy and torque this little 2.0L is. Groaning noise aside, this is an excellent little car. I'm not sure what it's EPA rated, but my girlfriend and I both average about 29.5/33 city/hwy on the dash(dash computers are known to be a tad optimistic, but I'm confident it's within 1mpg of these readings based on my real mpg calculations). I will admit, the storage behind the rear seats is pretty minimal when the seats are up(with a carseat or whatever), obviously that's to be expected with such a small, light car, but the seats do obviously fold down 60/40 for more cargo space if needed. Backing this thing up is insanely easy as it's so short, but my Exclaim was optioned with a backup camera for those that are super lazy(not that it's that great though the screen is tiny and it's just easier to turn your head). Speaking of options, mine happened to come with the Infinity UVO premium audio system and a sunroof. Sound system is great for factory, I have zero complaints whatsoever and I like loud music too. Just have to watch the volume/tone combinations though as the speakers can distort at excessively high volumes(just as any car system). And unfortunately, the sunroof only slides, does not tilt up(first world problems right?). Another little design bug/quirk I've noticed, the door sills are much too narrow to rest your forearm on when the window is up. Perhaps this is not a big deal for some, but I prefer a bigger sill like in my truck. And speaking of interior materials, some of the fabrics are pretty cheap and rough to the touch(particularly door panels/armrests. I suppose this is to be expected in such a small, affordably priced, efficient "econobox". As for reliability, I've noticed the backup camera has exhibited some flickering/black screen when in use, but I don't really use the camera much so it's not a priority to fix. As for the mechanical bits, I can't complain, it idles smoothly and very quietly, starts up quickly every time, it cruises around smoothly(provided the roads are smooth, harsh roads are amplified by it's slightly harsh ride). All that said, I love this little car, and would not hesitate for a moment to recommend it to a friend. I've rented many small compact cars, and I'll take the Soul 2.0L over a Corolla/Civic/Focus any day of the week.
Purchased a new car
Uses car for Transporting family
Does recommend this car
---
Not Enough Power
by Alyx from Mesa, AZ | May 2, 2016
We got this when my Optima I got from a friend had rod knock. This car gets amazing gas mileage and is super cute, but it lacks power. I have the manual version, and I hate the 6 speed that comes with it, too little power inside each of the gears. But it does what it does. Was told mine is going through engine failure, which is extremely rare apparently. Working this out with Kia, as I'm only 61k miles, and that is ONE thousand miles over the warranty. Comfortable car, but I think this is it for me and Kias.
Purchased a new car
Uses car for Just getting around
Does recommend this car
---
Couldn't be happier!
by Love my Kia Sophia Soul! from Medford, MA | May 4, 2015
I went from having a 2003 Mustang for 12 YEARS, that car went everywhere but it was a gas guzzler and needless to say, it was on it's way out :( So it was time to find my next vehicle. I wanted a cross between an SUV and a wagon and I found that in the Kia Soul. I got a REALLY good deal with low miles and awesome features with the kia Soul + 2012. I've only had the vehicle for one month but it's so smooth, the value you get with Kia is amazing...best purchase!
Purchased a new car
Uses car for Just getting around
Does recommend this car
---
In love!!!!
by Happy Mom from Florida | May 8, 2014
I NEVER...EVER....thought I was going to enjoy having a small car. I got the Exclaim model and it is so much fun!!!! The interior is so pretty and functional. My kids simply love it too. I simply cannot express how happy I am with the ride and everything about it even though I don't think the exterior is that appealing, but it is growing on me each day. Very very satisfied!!!!
Purchased a new car
Uses car for Work
Does recommend this car
---
MPG is not so bad
by owner from TN | April 4, 2014
I'm not sure why everyone is ragging on the Soul's MPG I purchased one in Feb 2012 and have been pretty happy with the rating upto the current 52,000 miles i've got on it. highway driving on light rolling and flatish land gets up to 41mpg (unless that dash meter is wrong) at 55mph kicking it up to about 75 mph on interstate driving (TN to IN 320 miles) through hills curves deer infested forest etc. still just have to tank up once and it averages 33-36 ish less if there is wind shear or xwind... all in all not bad for a box. City driving is rather sparse at mid 20s due to stop and go. Ps Active Eco is useful for those that are already light foot drivers. Take off active eco, and drive with a lead foot it will TANK the mpg... I'd say start off trips 2 minutes earlier and relax while driving it will save you a fortune.
Purchased a new car
Uses car for Just getting around
Does recommend this car
---
Such a great find !
by Laurie in Georgia from Waleska, GA | February 11, 2014
I have been driving Sebring convertibles for the last 10 years or so, the most recent of which is a hardtop convertible. Because Chrysler isn't making those any more I want a little car I could put lots of miles on and save the convertible for summers. The Kia Soul turns out to be alot more than I hoped for. Drives smoothly, great sound system and love, love the backup camera. It's a head turner, too. People go out of their way to tell me how good looking it is (mine is black & looks sharp). And the speaker lights which change colors fascinate my grandsons. A great find, even for a baby boomer like me.
Purchased a new car
Uses car for Just getting around
Does recommend this car
---
a BIG step up from my PT Cruiser!
by south jersey soul chick from southern NJ | January 4, 2014
I used to drive a 2006 PT Cruiser with a turbo engine. I was at the gas station every 3-4 days. not anymore!! i purchased a used 2012 Soul + with about 8,000 miles on it (it's practically brand new!). didnt come with a lot of extras, but that's okay, i can put them in myself. the engine is super quiet compared to the rumbling i had with my Crusier. the steering wheel turns smooth and it is responsive to the road. i love my soul!!
Purchased a new car
Uses car for Commuting
Does recommend this car
---
no shuffle just squeek
by Every day I'm squeeking from Greenville NC | December 6, 2013
I bought a 2012 Kia Soul brand new 18 months ago and I loved it, braged on it, and even help sell 2 of them. I didn't have a fit over the false gas milage sticker. I went along with the program. Now I have a squeek when I back up! I took it to the dealer and they said it is NORMAL!!! well it has not squeeked for 18 months... please explain how in the world this could be normal... If you buy a Kia Soul enjoy the shuffle while you can because the squeek "is normal" so it will find you sooner or later.
Purchased a new car
Uses car for Work
Does not recommend this car
---
Toyota all the way
by Almondjoy from Farmington, mo | November 16, 2013
Was a 1989 delux p/u. I put 208000 miles on it replaced brakes fuel filter and oil and filter. Never once had a minutes worth of trouble and got a fabulous trade in allowance when I bought another Toyota p/u
Purchased a new car
Uses car for Commuting
Does recommend this car
---
Look for a gas rebait
by Loraine from Ca, | October 25, 2013
Sammy ,the so called sales person at Kia of irvine Told me the 2012 kia soul that he sold me would get 30/35 mpg No. No. No. No. No Sammy. It gets 19/22mpg , kia will tell you whatever just to get a sale. Sham on you kia Never would have got it if they told me the Truth Thanks Sammy of irvine
Purchased a new car
Uses car for Commuting
Does not recommend this car
---
People Who Viewed this Car Also Viewed
Select up to three models to compare with the 2012 Kia Soul.
2012 Toyota Tacoma
Asking Price Range
$14,669–$33,729
Compare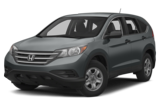 2014 Honda CR-V
Asking Price Range
$16,437–$25,921
Compare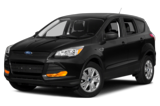 2016 Ford Escape
Starting MSRP
$23,590–$31,745
Compare
Featured Services for this Kia Soul