Average Ratings
---
36 out of 45 people recommended this car.
---
2011 Kia Sportage Turbo Issues
by Experienced Consumer from Wisconsin, WI | October 17, 2015
I bought my Kia 2011 Sportage SX brand new from a local Kia dealership. I was thinking of purchasing either the Dodge Journey or Sportage at the time, but the 100,000-mile-warranty on the Kia Sportage is what sold the car for me. It also came well equipped and I have to admit I am now spoiled by a nice sunroof, and all the little bells and whistles that the SX comes with. HOWEVER.....the turbo engine has been replaced TWICE in this car. Once at 40,000 miles (which was fine because it was under warranty), and just recently at 104,000 miles....which cost me $600. The Kia Dealership doesn't say much about this....even though I've asked if this is a common Sportage problem. Before I purchased this car several family and friends told me the jury was out on a 4-cylinder with a turbo, and now I can see why. Other than that, I LOVE my Kia Sportage and am hoping the 2nd NEWLY INSTALLED turbo engine will last at least another 50,000 miles. Taking bets..... :)
Purchased a new car
Uses car for Just getting around
Does not recommend this car
---
Blown Away
by STL Driver from St. Louis, MO | October 1, 2012
I purchased my KIA Sportage SX GDI almost 2 months ago. I drove several models before landing on the SX. While the basic styling is similar between trim levels, the SX is "near luxury" and very reflective of a few friends Audi's. The option list is exhaustive and it's fun to drive. It handles fairly tight and with 0-60 at just 6.1 seconds- I was blown away. The engine is pretty quiet for a turbo and very smooth shifting between its 6 gears. Paddle shifters would have been a nice touch. Visibility is good but not great out of the rear. I have read some complaints about it online but it has not been an issue for me. The back-up camera and proximity sensors come in handy. After almost 2 mos I'm still looking for excuses to run errands. I would definitely recommend a visit to your local Kia Dealer if you haven't seen one in person- or better yet, ridden in one.
Purchased a new car
Uses car for Commuting
Does recommend this car
---
Very Nice Ride
by Yeti60 from Haddon Heights, NJ | September 7, 2012
Recently purchased a certified, pre-owned 2011 Sportage SX turbo in Techno Orange with only 6,000 miles on it. Overall (after 1 month) I really love this car. Pros: Styling (both exterior and interior), amazing warranty, turbo has great pick up and passing power, heated and cooled seats, bluetooth, leather seat comfort, panaromic roof, interior build quality and materials and yes, the techno orange which is definitely a head turner. Cons: The only con, which is minor at best, is gas mileage which is averaging around 25mpg. That said, am happy to live with mpg in order to have the turbo engine. Lastly, I would tell anyone looking for an SUV to seriously consider the Sportage (in particular the turbo model). Have previously owned Honda CR-V, Volvo X60, Mitsubishi Outlander and the Sportage definitely beats them all.
Purchased a new car
Uses car for Commuting
Does recommend this car
---
happy customer
by deedee from st. louis, Mo | August 15, 2012
I have not had my sportage long but I lov it so far its compact and slick . Its bright red and I Love it. the the way it handle is a dream . It has dedcent gas miliage. Its just right for me and my family I really like the bluetooth feature in my car i can talk and keep my eyes on the road. Its comfrontable in the inside and I don;t have to lower myself in the car its up hight enough. My car was not new it is a 2011 but it looks and and handles like a new car. I am a happy camper.
Purchased a new car
Uses car for Just getting around
Does recommend this car
---
KIA Sportage
by Car Enthusiast from San Jose, CA | April 30, 2012
Having test driven several vehicles in the same range, I was on the lookout for a good deal on a Sportage. Found a fantastic deal on a 2011 under 16,000 miles. I'm over 6' tall with long legs so seating was essential. This fit perfectly still with plenty of room for backseaters. The amenities are great with the Nav/stereo system excellent. Mileage and ride are both tops and better than others I drove. Warranty on the KIA is another great selling point. More than satisfied and have recommended to others. I might add that this was a Motor Trend Certified vehicle.
Purchased a new car
Uses car for Just getting around
Does recommend this car
---
Great Except Mileage
by Kia Sportage EX owner from Phoenix, AZ | April 27, 2012
Kia likes to greatly exaggerate their mileage expectations. This car going downhill on the highway might get 28 miles to the gallon. As soon as you need to accelerate it drops into the teens. It is a great little vehicle that has fabulous accessories but if you are buying to save fuel it will be a disappointment. Around town it averages about 17 MPG as long as you don't hit any traffic lights, you can watch the average MPG meter nosedive as soon as you hit the gas as the car is underpowered.
Purchased a new car
Uses car for Commuting
Does recommend this car
---
Excellent car for the money
by Kenny the car guy from Canton, GA | April 18, 2012
After many months of checking out cars, my wife and I decided to purchase the 2012 Kia Sportage EX. We loved the backup camera, bluetooth, interior and exterior as compared to the competition. After driving the car for a month and with one long trip under our belts, we have not changed our minds! We both love the car. Ours came standard with 18 wheels/tires. Several reviewers have commented about how harsh the ride is with this combination. I was in total agreement when we first drove the car. I felt that something must be wrong for this car to have such a harsh ride, and it was! Ours came with 45 psi in all four tires! We could run over a dime in the road and feel it! I dropped the air pressure to 35 psi and now it rides like it should and handles like a sports car. Another issue for me is the lack of power in high gear going up hills. You will be better served if you use the sport shifting mode in this situation and down shift when you come to a hill. The 168 foot lbs of torque is not achieved until 4000 rpm's which means that you will have to help this car along in the power department! The transmission does a very good job of down shifting on its own but will drop down to 4th gear going up long hills in the mountains at highway speeds. I have already installed a class II trailer hitch to tow our SeaDoo Speedster to the lake and I expect to have to use the manual shift mode in this situation as well. Overall, we are very happy with the car. We keep a car for at least 10 years, so we will see what the long term results will be in a few years!
Purchased a new car
Uses car for Commuting
Does recommend this car
---
2nd owned car
by Changes thought about kia from Baltimore, MD | February 28, 2012
Love this car, the exterior is very sleek yet the interior is very stylish with the mp3 aux connect and the ipod connector. Love the smoothness of the ride-unlike my previous car i owned, you can hardly feel any bumps in the road. Gas mileage is amazing even though me and my family drive A LOT we still fill up every 2 weeks( use to fill up every week). The only thing I wish it had was more trunk space-that the only reaswon it got a overall 4 stars. LOTS of compliments on this one. Made my family, friends and I change our minds COMPLETELY about Kia-they stepped their game up!!
Purchased a new car
Uses car for Having fun
Does recommend this car
---
fair
by In centeral pa. from salix PA. | February 24, 2012
I bough this auto 1 year ago and if I had to do it again I would look else where. The front wheels spray road dirt back to the rear door and take the paint off. The ride on some areas goes from nice to bad. I think they need to change shock design. Also you will go through( H--l) to putting trailer hitch wiring in,( there is no tie in) ON A 2011 model. PS. kiss you paint GOOD BY.
Purchased a new car
Uses car for Transporting family
Does not recommend this car
---
Very happy after 3000 miles
by NowAKiaGuy from Arnold, CA | December 2, 2011
We bought a 2011 Sportage LX AWD to get us up the hills and around snow country, where we travel every weekend, year-round. The most-appreciated features of the Sportage include the absolutely quiet freeway ride, decent gas mileage and features and ameities like Bluetooth integration, iPod integration (took a little getting used to) and HomeLink (I can now turn on home interior lights when we arrive). The biggest differentiators between the Sportage and other comparable small SUVs we tested include the 6-speed automatic, the efficient 176-hp engine, and the state-of-the-art Dynamax AWD system. The Schreyer exterior design was also a selling point - modern and "upscale" for the price. The Sportage also handles very well for an SUV, feeling like it has a much lower center of gravity. It's a joy in the twisties. Fit and finish, initial reliability, technical design and platform solidity continue to impress. Now, I'm thinking about a Forte - wondering if Kia can squeeze Dynamax into that platform....
Purchased a new car
Uses car for Just getting around
Does recommend this car
---
People Who Viewed this Car Also Viewed
Select up to three models to compare with the 2011 Kia Sportage.
2015 Kia Sorento
Starting MSRP
$24,300–$41,700
Compare
2014 Mitsubishi Outlander Sport
Asking Price Range
$11,544–$19,736
Compare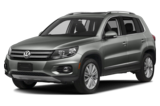 2014 Volkswagen Tiguan
Asking Price Range
$12,934–$27,506
Compare
2015 Mitsubishi Outlander
Starting MSRP
$23,195–$28,195
Compare
2013 Chevrolet Traverse
Asking Price Range
$17,132–$32,240
Compare
2011 Jeep Wrangler Unlimited
Asking Price Range
$19,222–$35,686
Compare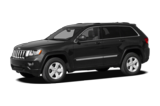 2011 Jeep Grand Cherokee
Asking Price Range
$13,683–$26,831
Compare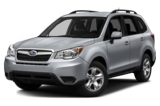 2014 Subaru Forester
Asking Price Range
$15,467–$27,727
Compare
Featured Services for this Kia Sportage