Average Ratings
---
3 out of 5 people recommended this car.
---
Love My Land Rover
by Tim S from Minneapolis, MN | March 19, 2014
I have owned my LR4 for three months and just love it! Overall a great vehicle. Shortcomings include a slow to react center console and a stereo that is less than perfect to interact with. I love the styling inside and out, a classic design! I also like the V8 and brakes. Yes the gas milage is not ideal, but I knew that going into it.
Purchased a new car
Uses car for Just getting around
Does recommend this car
---
truck is nice tell it breaks
by colorado boy from denver , colorado | July 7, 2013
no problems for the first year been to the dealer 6 times in the first6 months of 2013 dealer told me to call land rover - they wouldn't help list of problems air pump parking brake sound system shifter keys battery
Purchased a new car
Uses car for Just getting around
Does not recommend this car
---
Brilliant car...
by needed 3 rows from San francisco | December 18, 2012
Drives beautifully - much better than I imagined for a large SUV. Wonderfully comfortable. Feels solid and safe. Tons of room - bigger inside than our old Land Cruiser that this LR4 replaces. Tons of gadgets...accelerrates very quickly.
Purchased a new car
Uses car for Transporting family
Does recommend this car
---
Horrible dealer service
by Matt from Phila, PA | August 23, 2012
The LR4 is a great SUV but Land Rover service is horrible. Very very expensive and they do not do a good job. The dealers try to get every cent out of you and they can with very expensive parts and service. i would never buy another Land Rover only because of the dealers service and upkeep pricing. Other than that a great truck until 50,000 miles when it needs service all the time.
Purchased a new car
Uses car for Commuting
Does not recommend this car
---
Fantastic vehicle: All is mostly well
by First time SUV owner from Chicago, IL | December 27, 2011
Living in the north I needed something where a snowfall would not have any effect on my commuting ability (traffic aside, of course). My previous car was an Acura TL, which I absolutely loved 9 months out of the year. The other 3 months (mid Dec through mid Mar) were absolutely miserable anytime there was a snow. Living in Chicago everyone either parks on the street or they park off their alley in back. Since alleys aren't plowed, my Acura (low to the ground & wide tires) would get stuck constantly. After 4 winters of this, I'd had enough, hence the change to an SUV. After I'd decided on a luxury SUV, I did a significant amount of research--reading reviews, articles, etc--and narrowed it down to the X5, Q7 & LR4. The Test Drive: X5--The BMW's seats were rock-hard & the 2nd row was cramped. Third row--really? Not that any adult would use it, but it was absolutely pathetic; even a child would be uncomfortable. I'm 6'2" and did not feel comfortable in any of the seats. The engine had nice acceleration & the vehicle felt very agile for an SUV. In the end, there wasn't very much cargo space & I thought if/when I'd ever own a BMW, I'd stick to a sedan or coupe and skip the SUV. Q7--The Audi was much more comfortable to sit in, but didn't feel as roomy as it should be given its dimensions. I could actually cram into the 3rd row, which might be useful for briefly hauling around 7 passengers--but wouldn't want to be back there more than 15 minutes. The engine (gas) was nice with smooth acceleration and gear changes. Handling was good. LR4--I expected the Land Rover to be stiff, slow and uncomfortable. I was definitely surprised! With the newer Jaguar-derived engine, it was plenty powerful and plenty quick. For as much as this hulking beast weighs, it definitely does not drive/feel like it. Great acceleration & smooth gear changes, it really drives/rides nicely. What really set this vehicle apart during the test drive was the spaciousness. There is so much glass and the cargo space cavernous, it almost gives a calming effect. The 3rd row is actually usable and could comfortably accommodate a decent-sized adult for a shorter drive (~2 hours). The special Land Rover course was an interesting part of the experience. Not that I will be taking this vehicle off-roading (though,you never know--I'm an adrenaline junky), but I couldn't help but think the X5 or Q7 would topple over on each of the obstacles. The decision: I chose the LR4 because it looks and acts like an SUV, has a great engine, large amount of cargo capacity and gives me zero worries about the snow. I wanted something large and comfortable enough for us for tailgating at football games and for a family road trip once kids come along. The purchase: 2012 LR4 HSE LUX. Sumatra black ext, black int w/ black lacquer trim, 20" special wheels. Thoughts after purchase: The interior looks and feels almost as nice as the much pricier RR & RR Sport. It's very quiet while driving (noticed by all who have ridden in it). The Nav system is the easiest I've ever used, but is slow when entering in destination information (needs a faster processor most likely). Lots of leg- & shoulder-room throughout, great storage & sound system (upgraded in the LUX) is unbelievable. It's fun to drive though the gas mileage is horrible, as expected. In the city I'm getting about 13 mpg, though in my Acura TL I was managing only 15-16 mpg in the city. On the highway the LR4 gets about 20 mpg, but I knew what I was geting into so it's no surprise! Only issue I had: Within 2 weeks of owning the vehicle, the info-tainment system went awry: it wouldn't recognize my cell phone (bluetooth), then the satellite radio stopped working, then the CD wasn't recognized & then the nav system was only displaying a 'thinking/recalculating' function--all happened over a period of 24 hours. I called the delearship and they promptly picked up the car from my workplace, dropped off a loaner and then returned my vehicle 2 days later having replaced the info-tainment system. I've had no other issues since (1.5 months later), fingers crossed. Overall: I am 100% certain I made the right decision, but I'm still a bit concerned with future reliability. Everyone who has ridden in my LR4 walks away loving it and I look forward to every minute of driving. My wife, who takes a bus to work every day & has zero interest in cars, actually enjoys driving it, jumping in the driver's seat whenever she can sneak past me!
Purchased a new car
Uses car for Commuting
Does recommend this car
---
People Who Viewed this Car Also Viewed
Select up to three models to compare with the 2012 Land Rover LR4.
2017 Volkswagen Touareg
Starting MSRP
$49,495–$60,195
Compare
2016 Land Rover Discovery Sport
Starting MSRP
$37,455–$45,955
Compare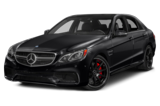 2016 Mercedes-Benz AMG E
Starting MSRP
$101,700–$104,300
Compare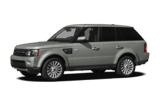 2012 Land Rover Range Rover Sport
Asking Price Range
$25,675–$44,863
Compare
2014 Cadillac Escalade ESV
Asking Price Range
$39,576–$61,560
Compare
2015 Audi allroad
Starting MSRP
$42,400–$42,400
Compare
2017 Audi A7
Starting MSRP
$68,800–$76,550
Compare
2015 BMW X5 M
Starting MSRP
$98,700–$98,700
Compare
Featured Services for this Land Rover LR4